Last night was the Artisan & Commodities Girls Night Out in downtown La Quinta. It was a really small crowd but lots of fun. The food and frozen margaritas were the best part! I had a little table with some clothes, nursery art, portraits and blog info.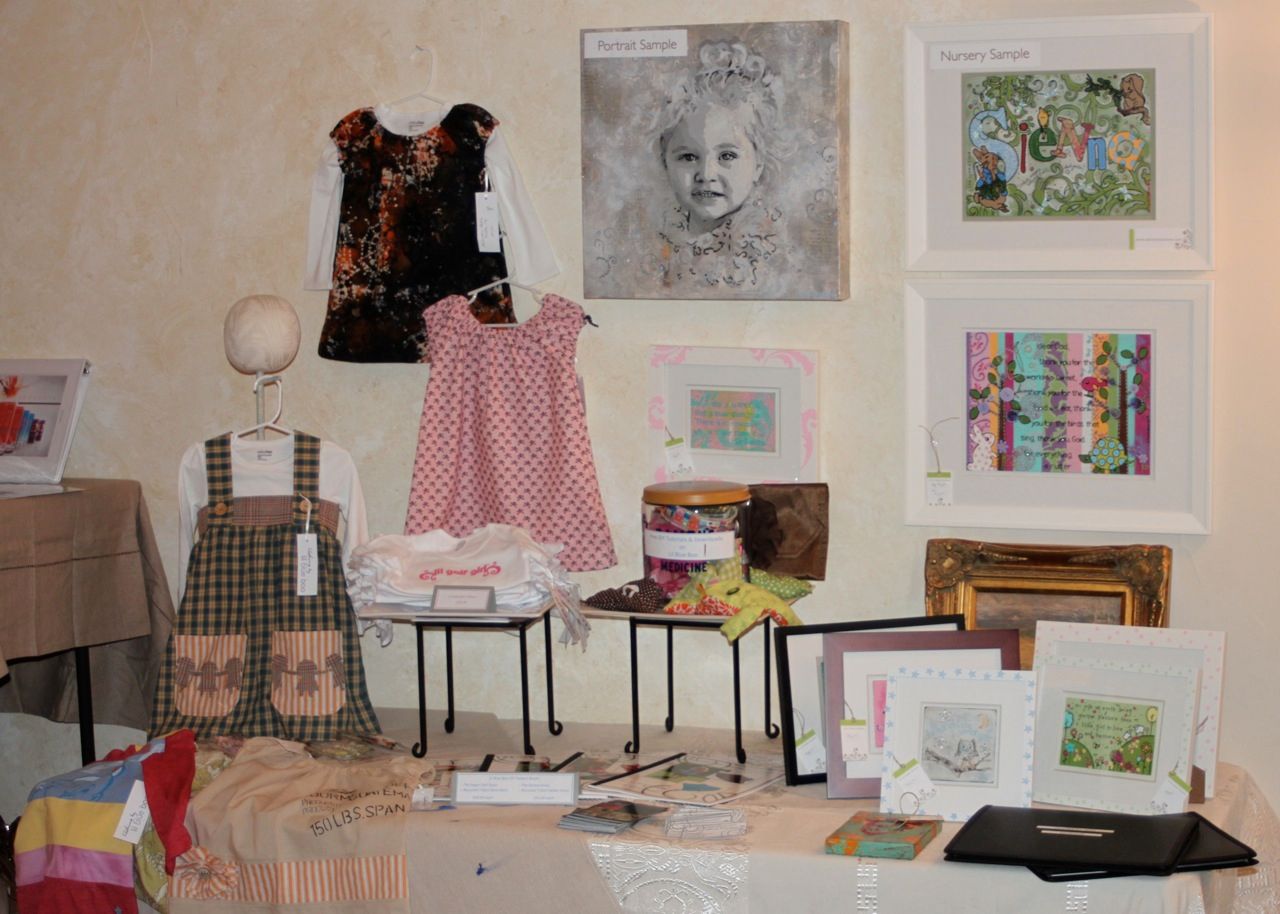 It wasn't really the "handmade" clothes or sewing crowd, so I didn't sell many clothing items or patterns. I put them all in my
Lil Blue Boo Etsy Shop.
I did talk to a bunch of people about portraits and nursery commissions and gave out a ton of cards.
My awesomely supportive sweet hubby stopped by after picking Sienna up from school and surprised me. Sienna was very uncooperative with picture taking! It was REALLY hot so I had to put my hair up. Does
my top look familiar
?
I have the most supportive friends too! You might know
Lisa from ElleBows
? She made adorable bows to go with the little dresses and tops I brought. Leslie has the oldest sewing machine known to mankind with "ONE stitch option" and she still volunteers to be one of my pattern testers!  Emily has her
own little craft blog
and is the best cook! Thanks you guys for helping and watching the booth! Here we are at the end of the night:
The night was a success but I am over the "boutique" thing for a while. At the end of the night as I was loading up my car battery decided to die! Some kids hanging out at the liquor store across the street heard the car die and must have been bored beyond belief because they came over and asked if they could jump it. They were SO nice and polite and helpful and I had to FORCE them to take money for their trouble. They used their Ipods/Iphones to light up the engine to see what they were doing….very surreal.
Comments
comments