I spent the weekend sewing up custom orders for my Cinderella-inspired dress (which I started offering after making Boo's for her birthday) ….although each one ended up taking a different direction depending on the princesses' preferences! I was happy to accommodate……I love all the unique variations!
The first one started with just a birthday number on the front……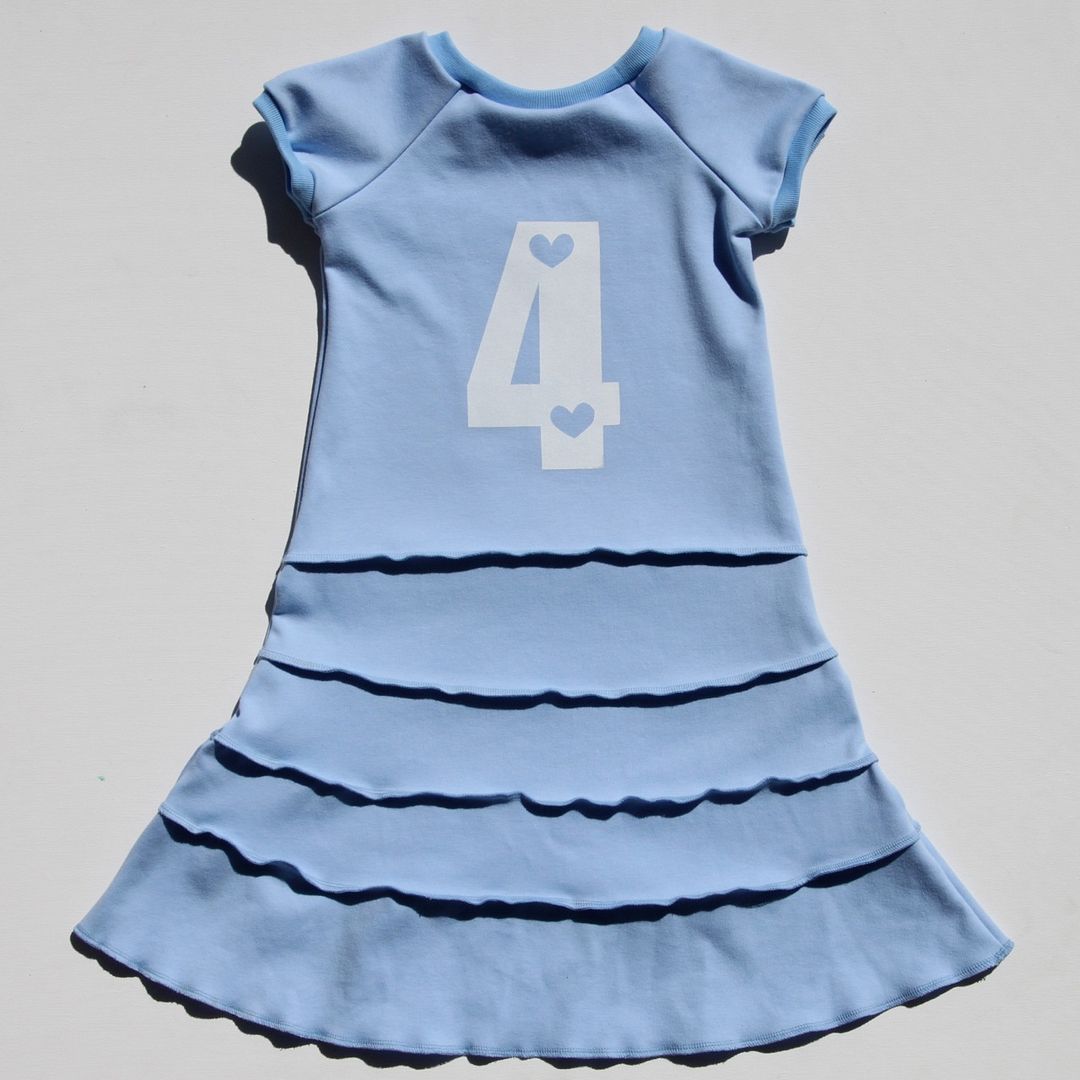 ….then "Bippity Boppity Boo" was added……

……with some bling: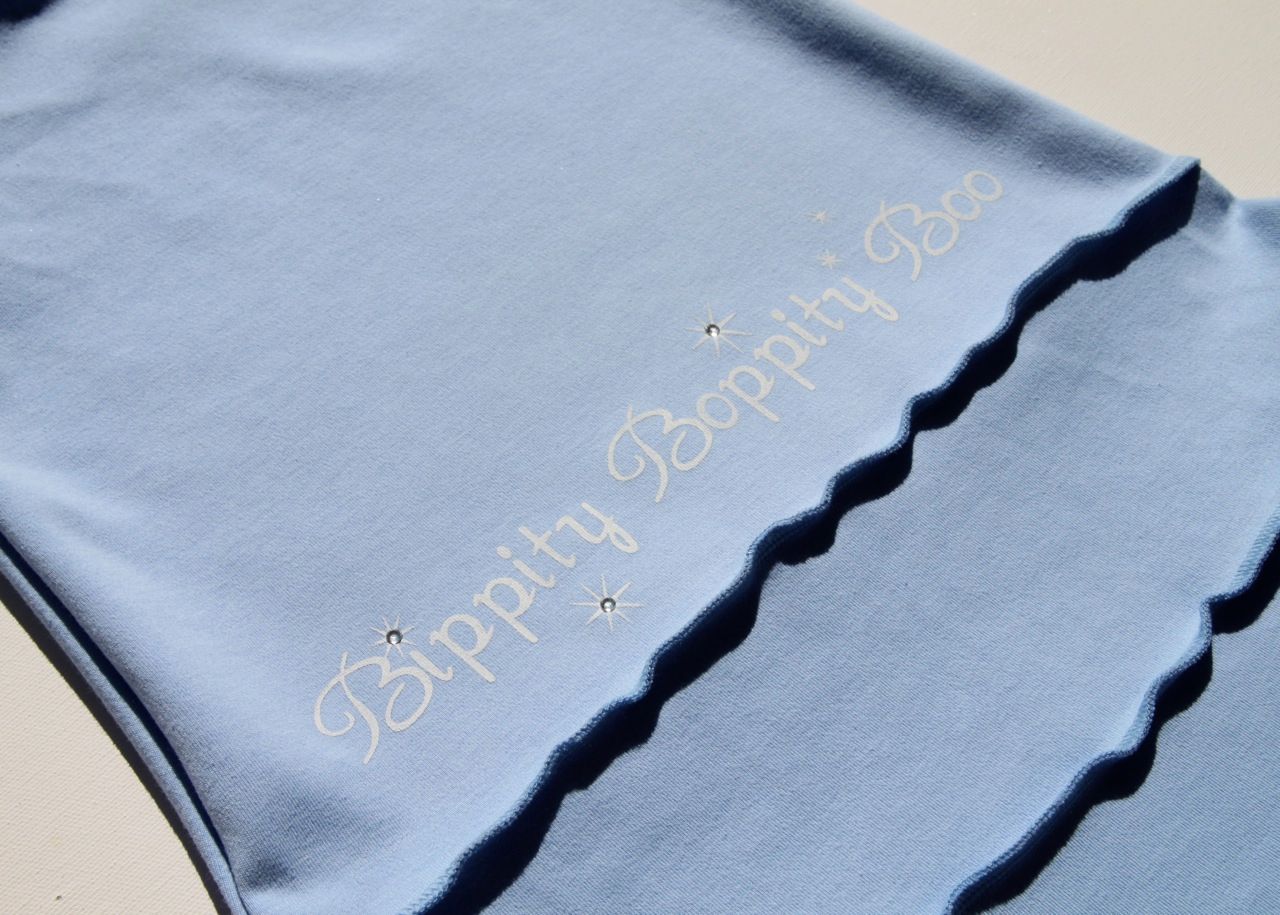 Another princess decided she wanted a frog prince instead….

…..and a tiny princess crown on the back with a rhinestone initial "S".

And one princess decided on just a simple princess crown on the front:

They all turned out so cute….I couldn't pick a favorite.

(Note: there is a waiting list for the dresses….but you can shoot me an email if you would like to be added!)
Sienna is still wearing her dress every other day and sleeping in it as well….good thing it is made of t-shirt material!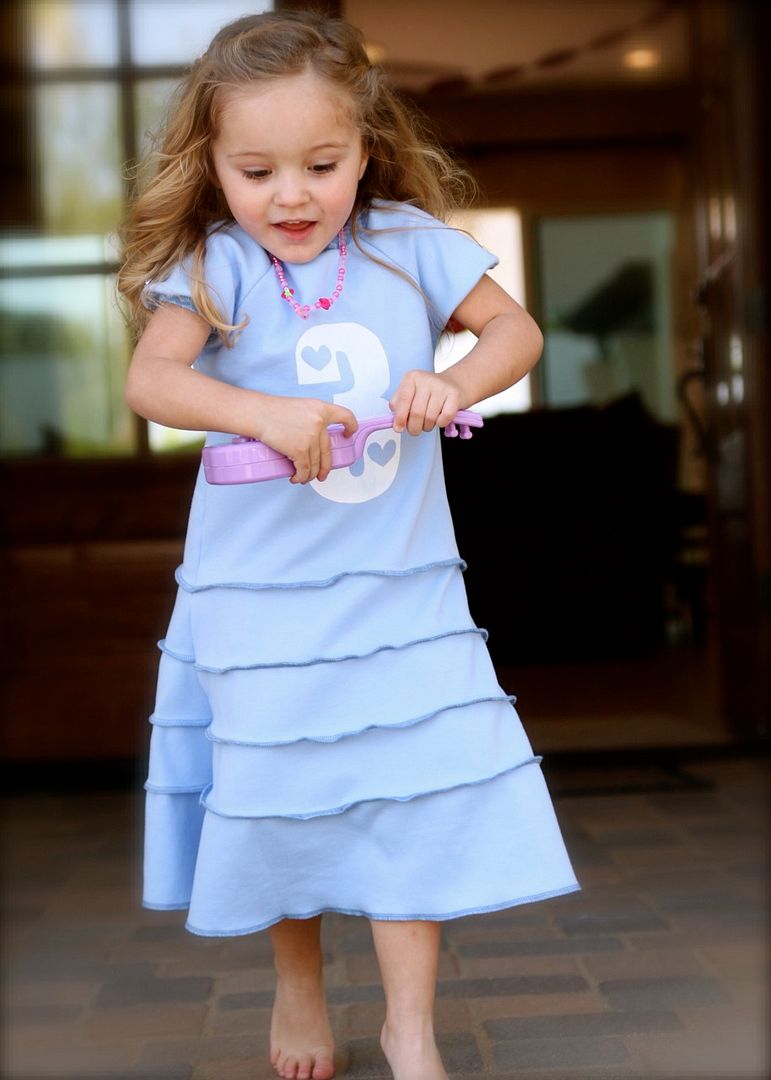 I played with some other screen prints this weekend. One set became a super hero outfit….complete with "modesty" shorts/bloomers (so the boys can't see up the hero's dress when she is flying through the air kicking butt!)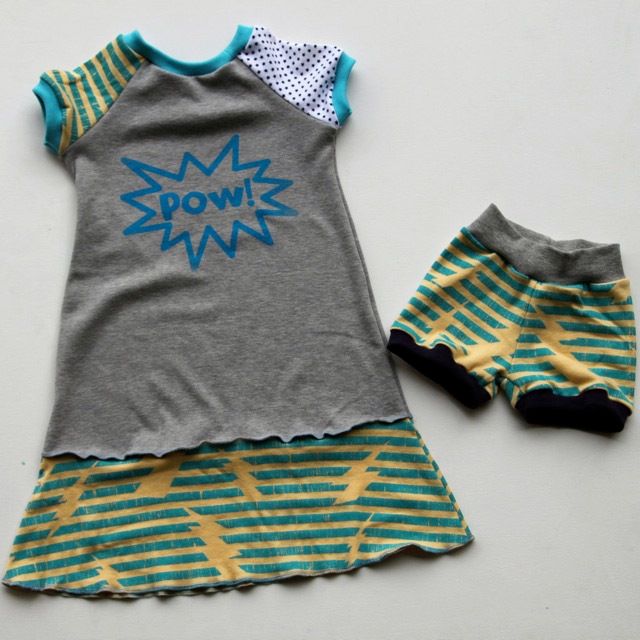 The back reads: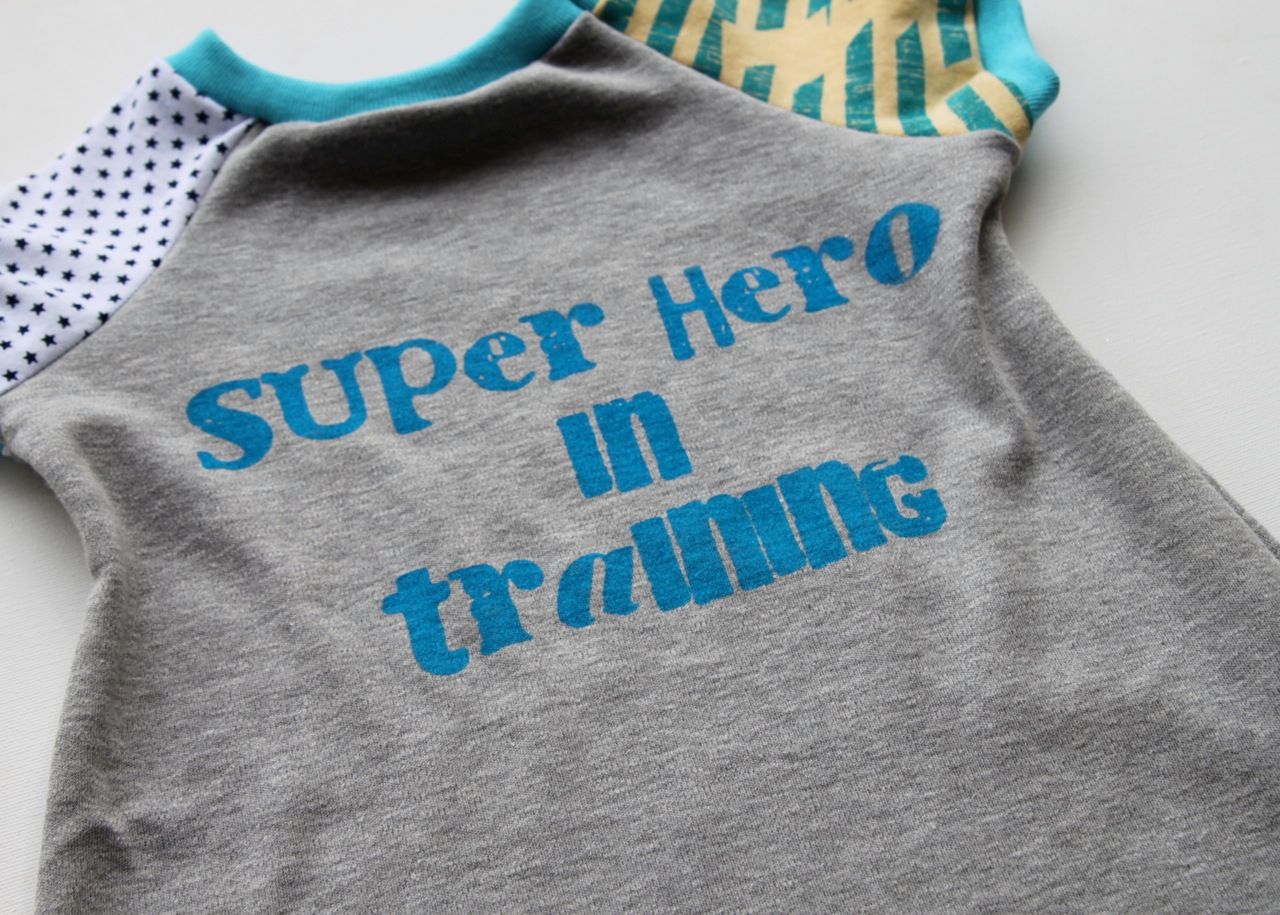 Hope everyone had a great weekend! Working on some new tutorials that will hopefully be up this week!
Comments