Oh my word. Sometimes pictures are just too cute for words. I couldn't wait until tomorrow morning to post these. These girls are so gorgeous they will take your breath away! I've been super busy making dresses and completing custom orders lately for my Lil Blue Boo clothing line. Here are just a few:
Check out Lisa's (ElleBows) so-stinkin-cute-spitfire daughter Elle in her new "Geek is the New Chic" dress:

Heather (Angel Face Designs) sent me photos of her daughter wearing a custom dress I made for her. Leila's daddy is a firefighter….so how special is this dress made from one of his tees!

I used the emblem from the shirt to make a small patch on the back of the shirt where there was some wear. I like to use EVERY part of the interesting shirt parts!

I love Melissa's (The Larson Lingo) photos of her beautiful daughter Kate wearing her LBB frog prince dress!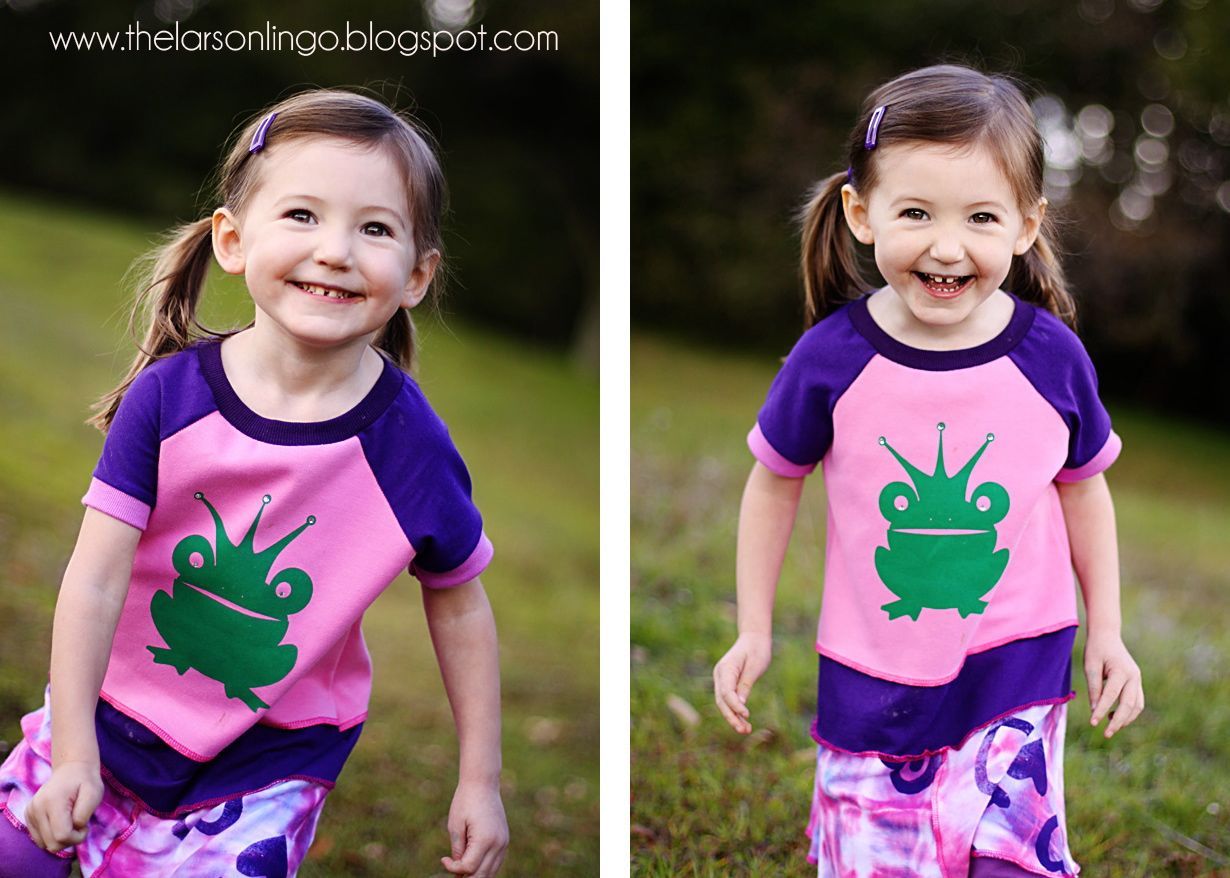 And now for some reader's creations!
Lisa (Beyond the Barn) made this fantastic princess pirate shirt using my pirate applique download. I LOVE the black, red and white!

Natasha (Samster Mommy) made this fleece hoodie dress for her daughter using my Recycled T-Shirt Hoodie pattern! I thought it was so cute on her adorable daughter…and wanted to pass along her idea to use fleece instead of t-shirt material for those who live in colder climates!

Thanks so much gals for letting me share your beautiful photos! Hope everyone has a wonderful Valentine's weekend!
XOXO
Comments