Olivia of Olivia Hooper Photography updated photos of the halter dress pattern for my Etsy store. I love the dress she made and her baby girl is so precious. I love these photos….this one is my favorite: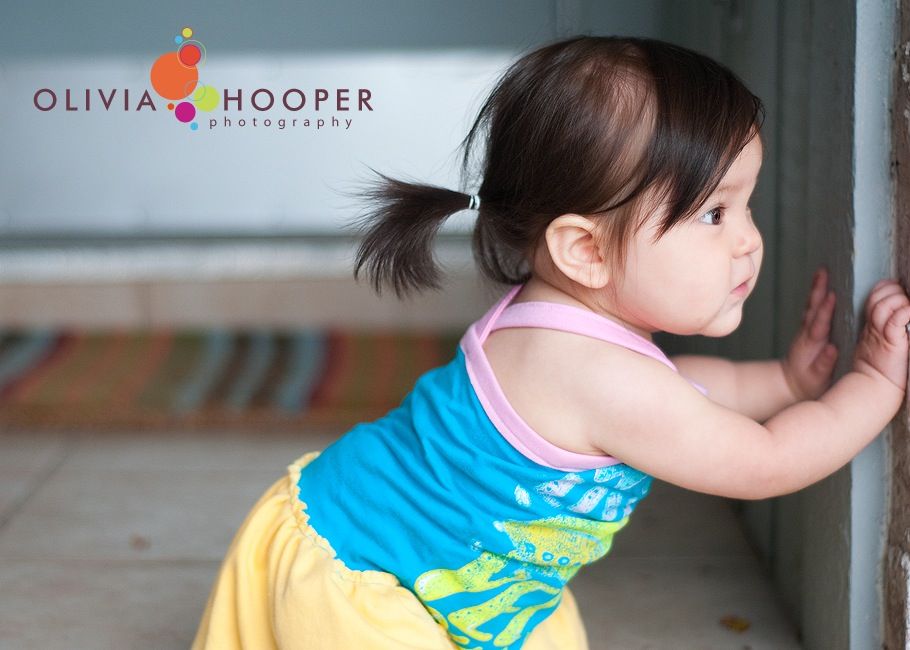 And this one makes my heart melt:

This is the first halter dress Olivia made! Such a great job. She did the "fixed" straps in the back which I recommend for itty bitty ones……a halter really isn't that practical if you are still crawling right? (Make sure to join the LBB Patterns Facebook page for more photos and sewing tips and to share what you've made!)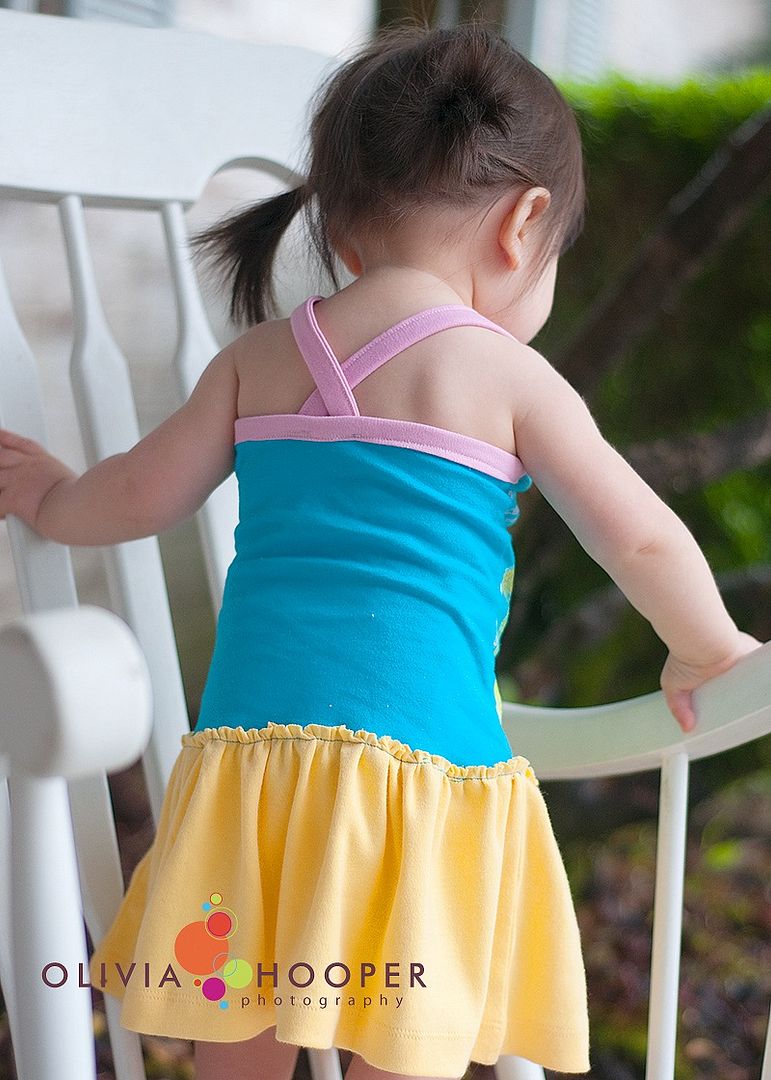 This photo shoot makes me miss our rocking chairs and back porch from when we lived on the east coast! I'm kind of thinking this white rocking chair is the perfect photo prop!
Marta of Haus of Girls sent me these photos of her little girl's "princess and the frog" themed birthday party. She used the frog prince graphic to decorate the party favor bucket:

Frog prince vinyl cut outs to decorate the windows: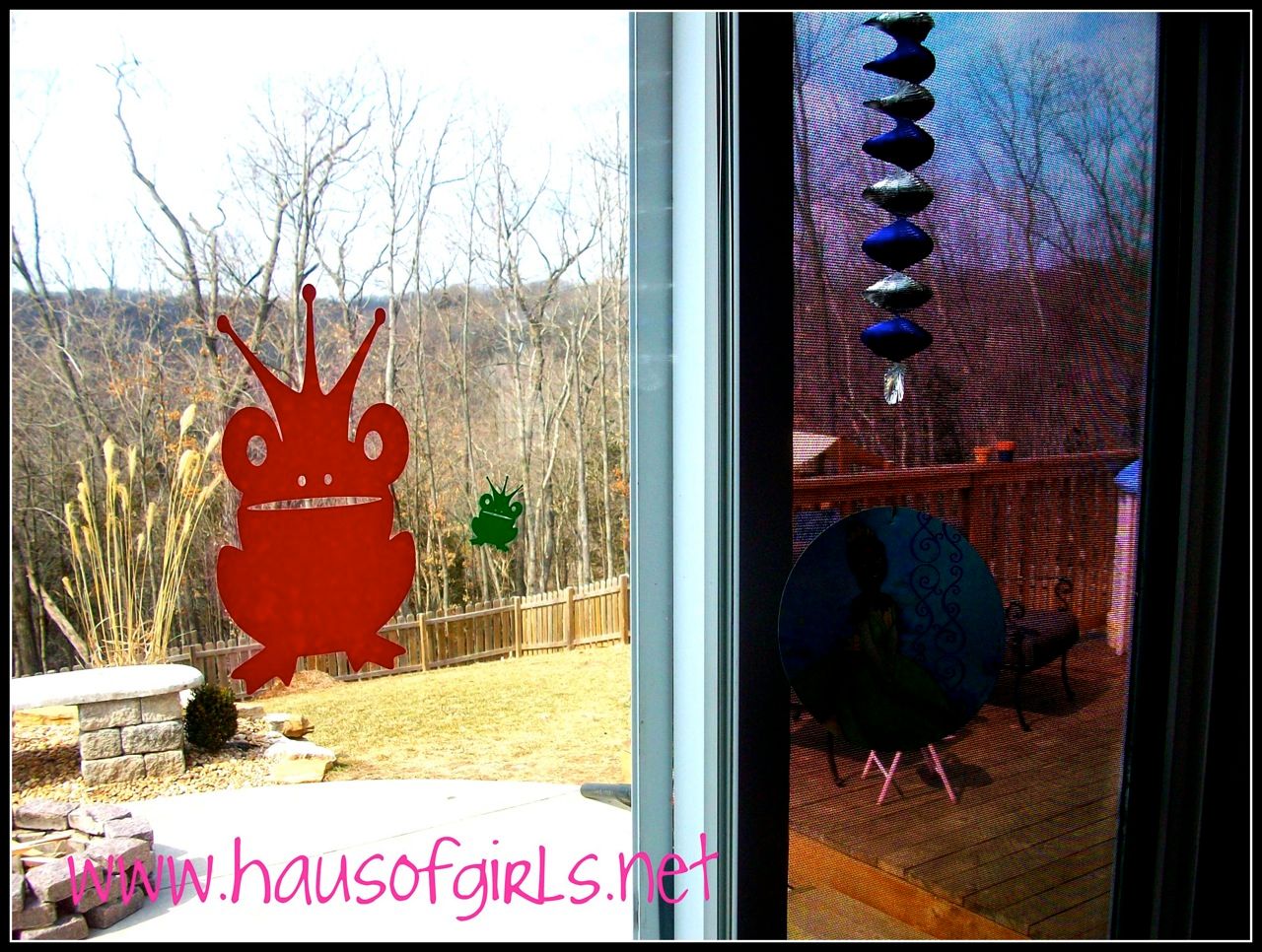 And frog prince cupcake toppers (made by Mel from the Larson Lingo):

And to top it all off the birthday girl is wearing a custom Lil Blue Boo frog prince dress! Happy birthday Sophie! You are the cutest thing ever and what a special mommy you have to put so much thought into your party!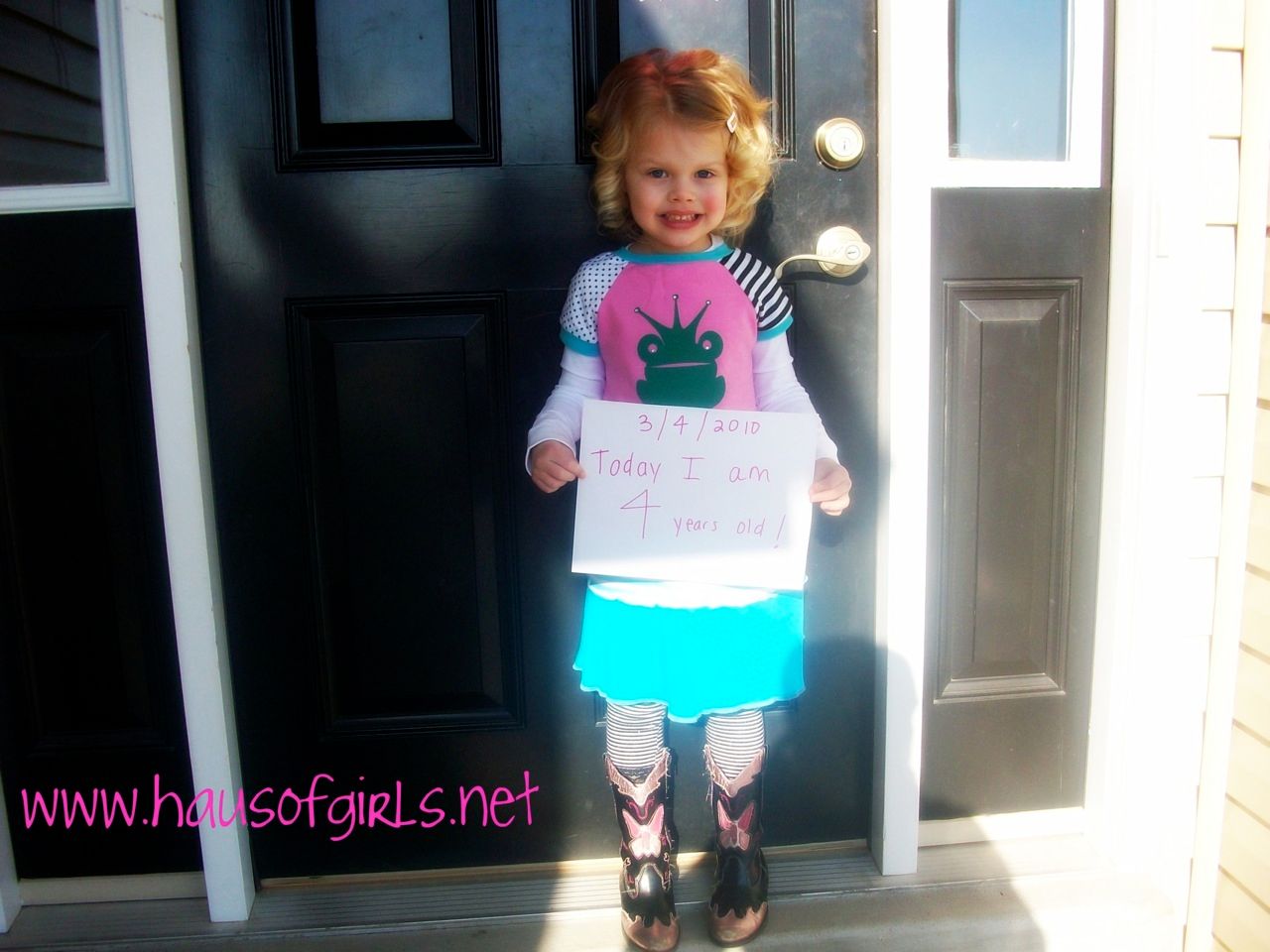 I almost forgot this! Mr. Lil Blue Boo wanted to put a dress together….so I let him pick out all the fabrics and coordinate it. He might get a promotion now. I think it turned out pretty cute!
He chose a lime green shirt with a pocket for the back of the skirt which I thought was a cute touch!
Hope everyone is having a great Saturday! We spent the morning at a garage sale to benefit sweet Caitlyn and her family who had surgery last Thursday. Thank you all for your prayers! Her surgery went much better than expected which is truly a miracle.
Comments