Monika sent these amazing photos she took of her daughter Grace in a Lil Blue Boo silk screened peace dress. Beautiful girl, confident attitude, perfect setting, breathtaking sunset. And Grace, I LOVE your arm warmers!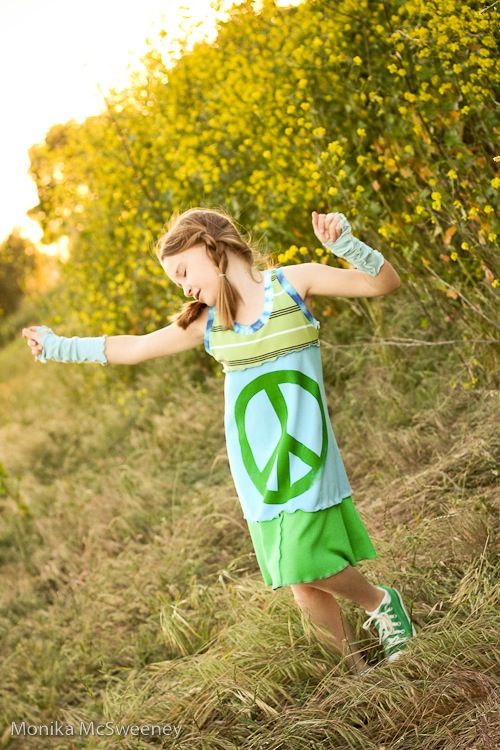 Thank you so much Monika and Grace!
About the dress: To get a peace sign this big you need a REALLY big silk screen! It is over 12″ wide! I hand dyed the trim using Procion dye.
Another cool share I found today on YouTube….a compilation of a few of my sister Perry's TV appearances when she did a 12-episode Road Trip with Josh Kelley, Charlie Rymer, and Mark Bryan. It is pretty cool because she does some singing with Josh and Mark:
I've been a little absent this week trying to move all my fabric, machines, notions, patterns into my new sewing studio. Almost there! I'll have some photos soon once I get some additional shelving put up and the rest put away! And then I can finally get back to blogging!
Have a wonderful weekend everyone!
Comments
comments