A Li'l List of things we think are just great!
Free Photoshop Tools to Enhance your Photos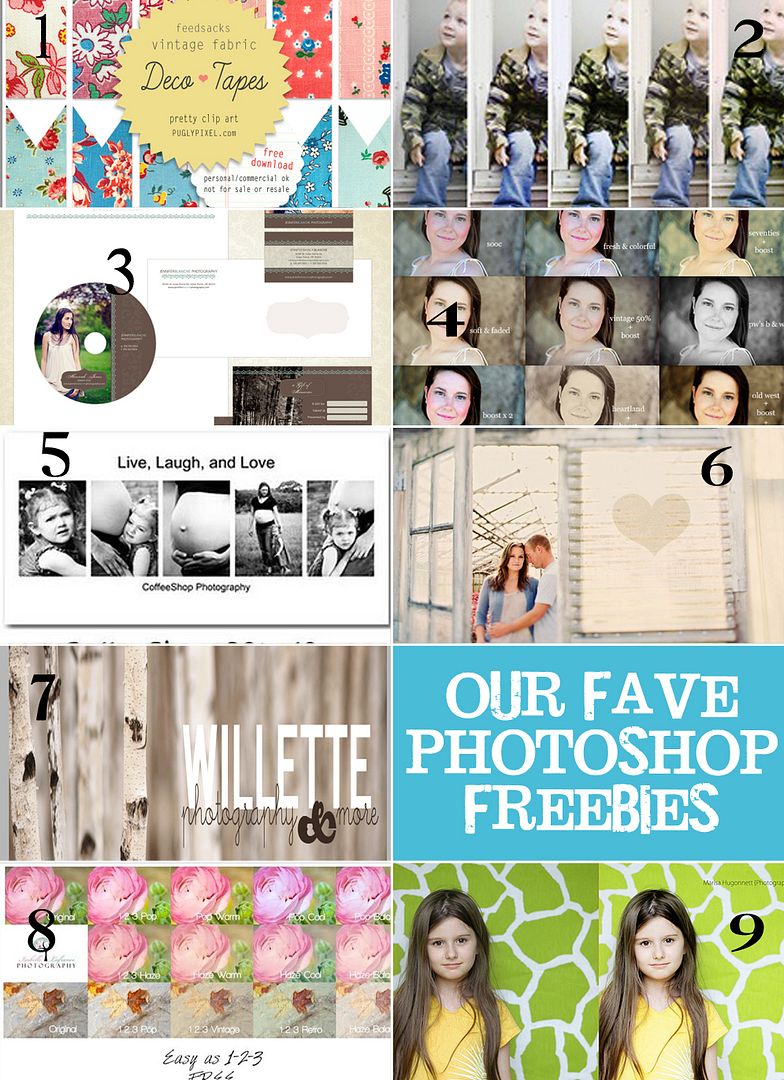 1. Free Clip Art from Pugly Pixel
2. Free Actions from My 4 Hens Photography
3. Free Small Marketing Tools from EW Couture
4. Free Actions from the Pioneer Woman
5. Free Stoyboard Templates and Actions from CoffeeShop
6. Free Heart Overlay from Eye Candy
7. Freebies from Willette
8. Free Actions & Textures from Isabella Lafrance Photography
9. Pop & Sharpen Action from Marisa Hugonnett
Tons of awesome freebies at Paint the Moon!!
*
Photography Prop Ideas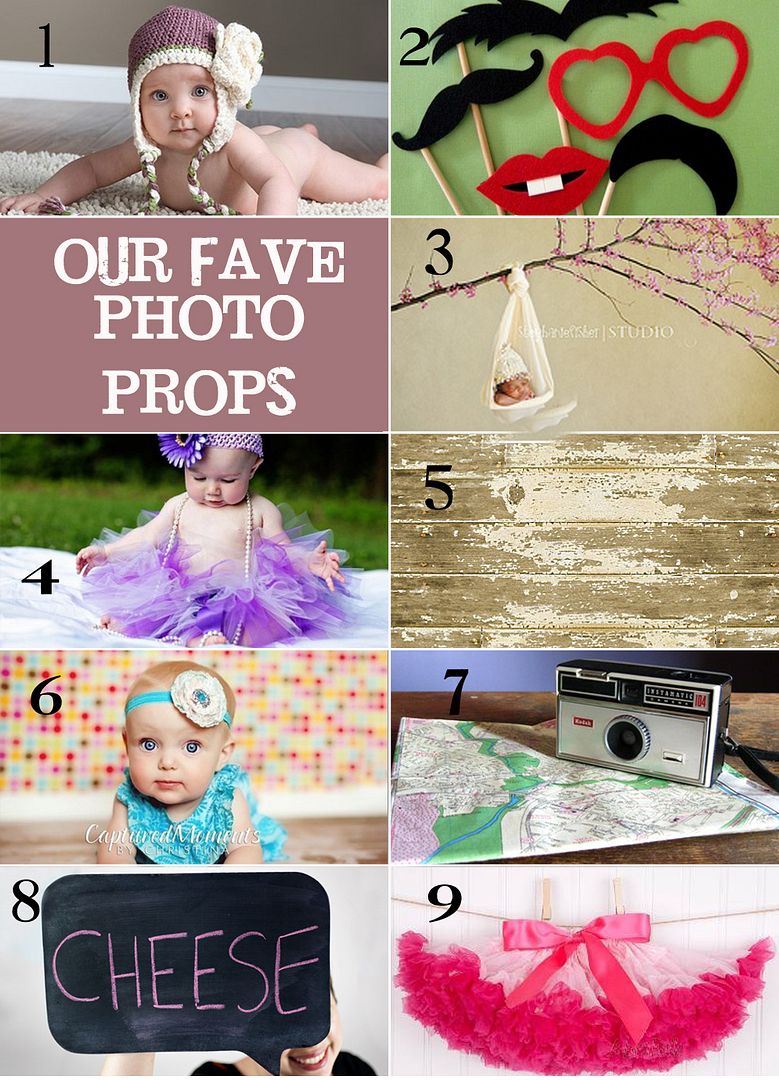 1. Knit hats from HeartSmiles
2. Photo booth props from Maro Designs
3. Hanging newborn sling for photos from Keri Meyers Photography
4. Tutus from Tootsie Tutu Shop
5. Barnwood flooring from The Savvy Photographer
6. Hair Accessories from Dolce Vita Mia
7. Vintage camera from The Fancy Lamb
8. Chalkboard Speech Bubble from Photojojo
9. Pettiskirts from AdoraBelle
*
Fave Free Photo Editing Programs
*

Create beautiful Photo Books with Lulu!
Lulu is giving away a Photo Book to one of our amazing blog followers!
We love Lulu for custom Photo Books! They are a neat and affordable way for professional and amateur photographers alike to publish their work. The Lulu Photo Books Studio allows users to have full creative control over the project, while making it easy to upload, edit, and arrange hundreds of images. Books are custom-printed on demand, bound, and delivered all within a matter of days! It's a pretty remarkable process. Their full-size albums make for impressive coffee-table books and a great way to share your family's memories. Also, our Mini Books make for unique business cards for photographer or party favors for weddings.
THIS GIVEAWAY IS NOW CLOSED.
THE WINNER IS CAROLINA GIRL MOMMY! EMAIL US AT LISA @ LILBLUEBOO DOT COM TO CLAIM YOUR PRIZE.
No worries if you didn't win, because Lulu is giving you a 25% off coupon with up to $100 savings.*
Enter coupon code is LILBLUEBOO at checkout.
*Sorry, but this offer is only valid in US dollars and cannot be applied to previous orders. You can only use this code once per account, and unfortunately you can't use this coupon in combination with other coupon codes. This great offer expires onDecember 31, 2010 at 11:59 PM EDT, so don't miss out! While very unlikely, we do reserve the right to change or revoke this offer at any time, and of course we cannot offer this coupon where it is against the law to do so.