This is a Sponsored post written by me on behalf of Carapelli Olive Oil for SocialSpark. All opinions are 100% mine.
Okay….this was really fun. We are part of a wine club where we do annual wine tastings but I never thought of doing an olive oil tasting!  Carapelli sent me a package of their olive oils and I set up an olive oil blind taste test for everyone here at LBB today. It was a fun (and yummy) break in the day! It would be a fun addition to an Italian dinner to help break the ice among guests!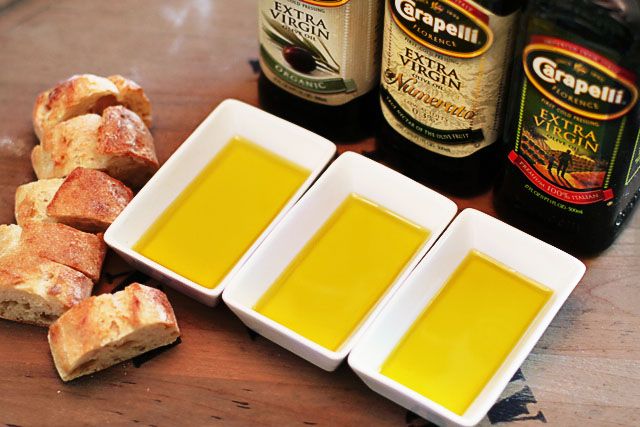 I love olive oil. We have 2 huge olive trees in our yard and they remind me of Tuscany:
Similar to tasting wine, there are a few quick steps to having the true olive oil tasting experience. When setting up your own taste test make sure to use a dark glass such as this blue one….one thing I learned is that color is not an indicator of quality….who knew?! To start the taste test pour about a tablespoon of olive oil into each person's blue glass and gently warm it by covering the glass with one hand and holding the bowl of the glass in the other.