You will see guest posts popping up here and there from some of our friends in the blogging community. They have generously donated their time to write a post for the Lil Blue Boo blog as Ashley goes through chemotherapy. We are incredibly grateful to these wonderful people, and we are excited to share their posts with you. We gave them a subject to write about: how do you find joy in blogging or crafting? They were welcome to interpret that however they wanted. Enjoy!
To read past guest posts please click here.

Please welcome Jen from Tatertots and Jello.
Hi, I am Jen from Tatertots & Jello. I have gotten to know Ashley through both of us writing over at Babble's The New Home Ec. From the very beginning I was so impressed with Ashley — she is amazingly talented, but more importantly I could see her pure spirit and wonderful heart. I am so blessed to know her.
I started my blog about 3.5 years ago as a personal blog and it transformed into a place where I was able to keep track of my creative projects. A couple of years into blogging I found myself getting overwhelmed with all of the blogging aspects. That's when I started spotlighting other bloggers on Tatertots & Jello. And I found that I love featuring other people and the amazing ideas people have. Daily I am amazed by the creativity and talent that is out there in this blog world.
I also find joy in creating. I love going in my craft room and making things. Half the time they are don't turn out the way I imagine, but I find such joy in the process. I also love creating with my kids. I hope I am instilling in them the love of creating and exploring their creativity.
I think my favorite projects this year were ones that I made with my children.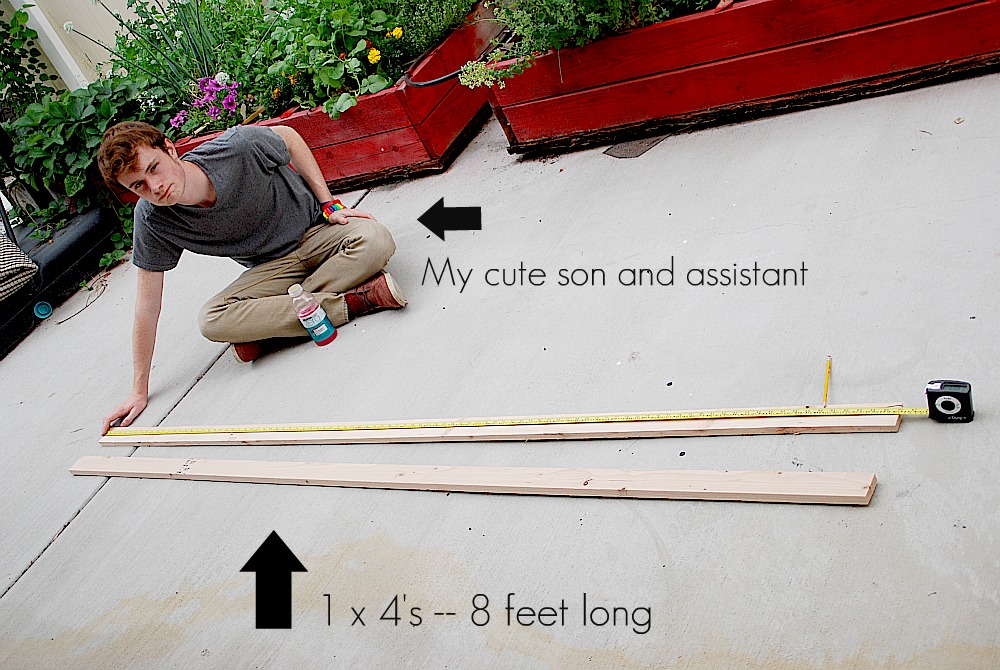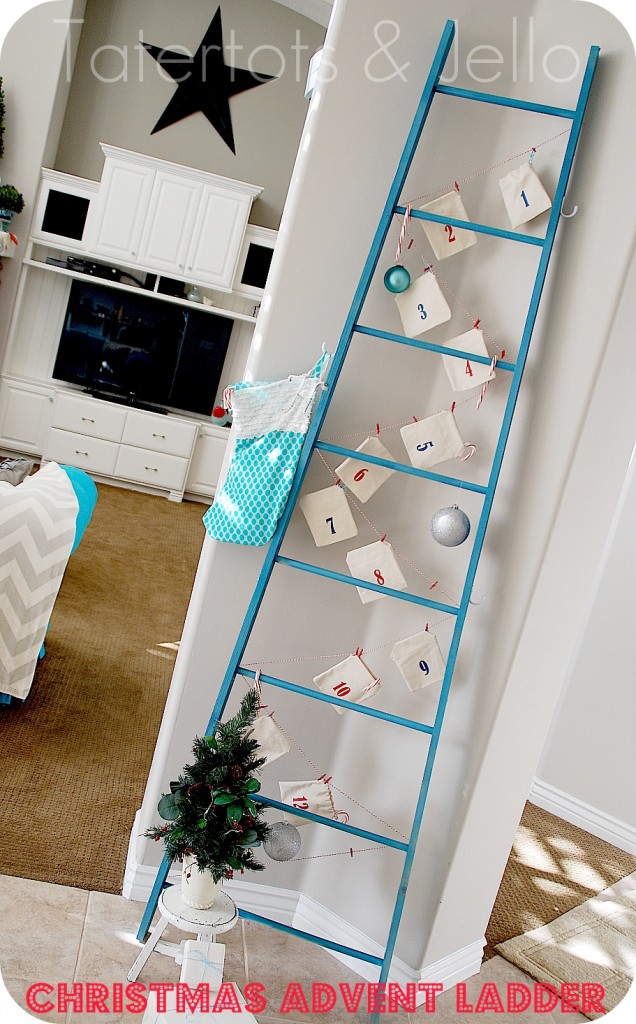 My son helped me make this Christmas ladder. My kids love running to the mailbox each day to check for cards and then hang them on our ladder.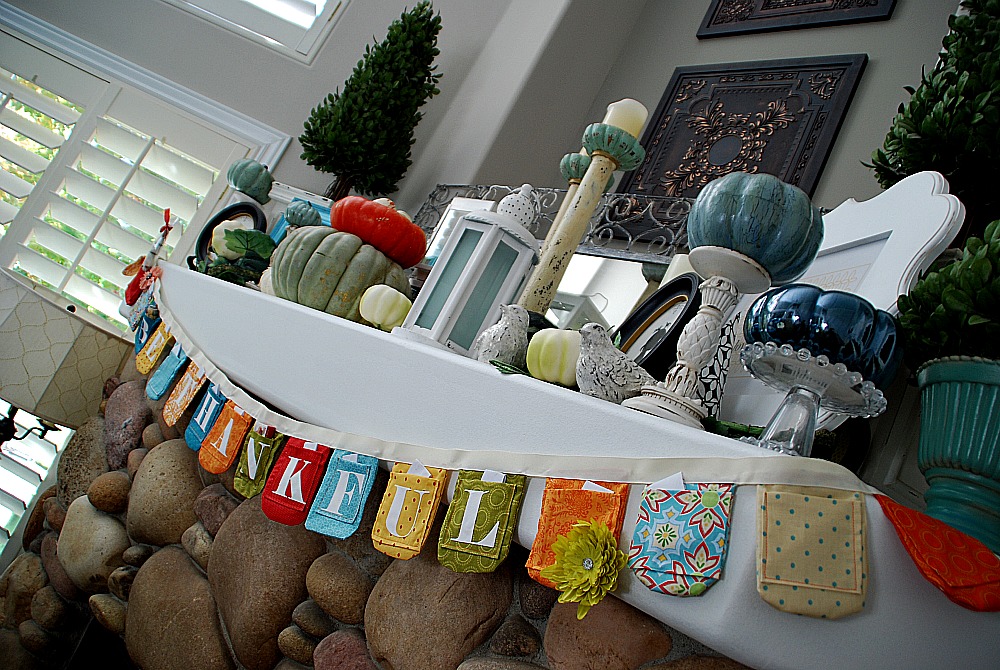 I also loved this Thanksgiving Advent Bunting I made this year. We filled it with activities we could do as a family to keep the feeling of Thanksgiving in our hearts this year.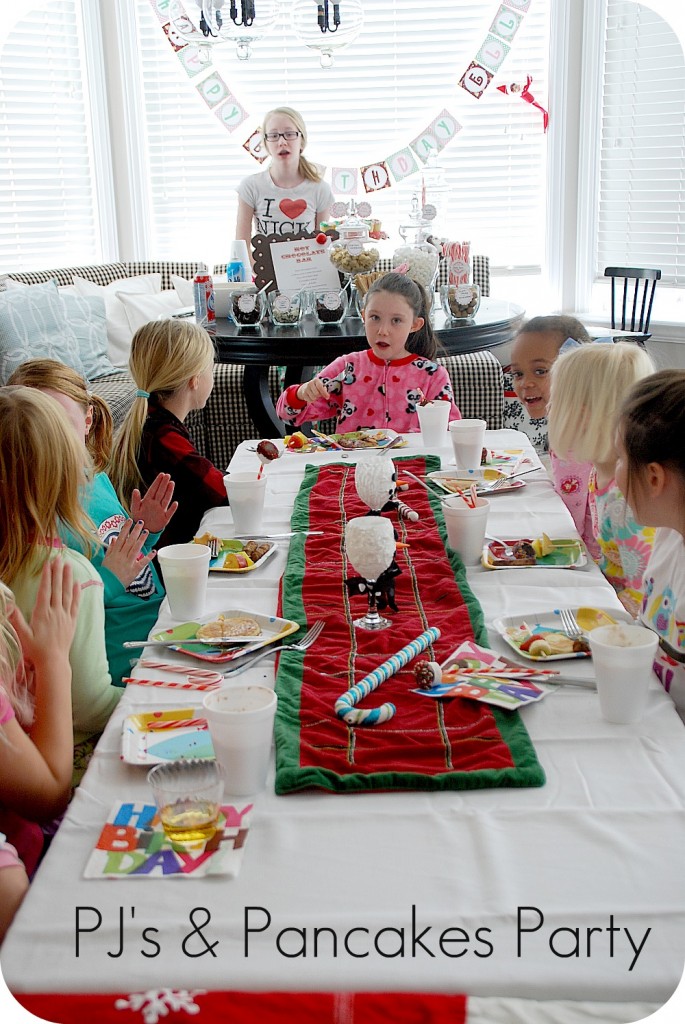 And this PJ and Pancake Party was such a joy to plan with my youngest, Ella.
Thank you to Ashley for being such an inspiration to us all!!
xoxo