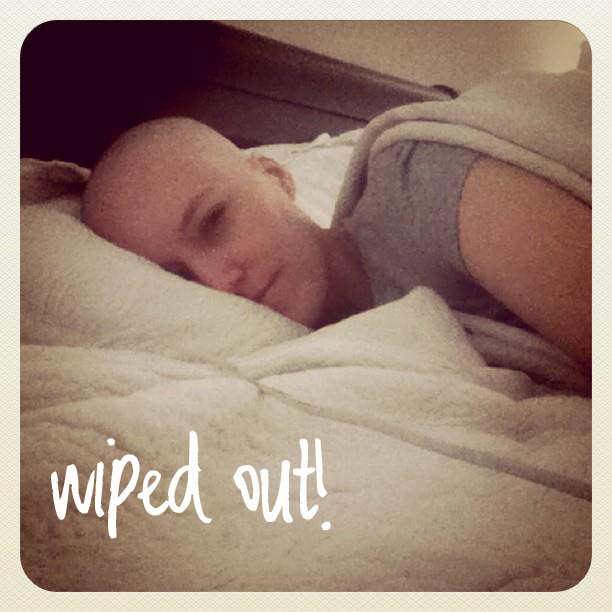 I woke up at 7:00am after almost a full night's sleep! And then realized I'd been "chemo facebooking":

Apparently, I also like to speak in a British accent when I'm full of strong drugs. That gave Mr. LBB some entertainment last night as I attempted to talk to him in my delirium. I slept ALL day today.  I woke up every once in a while to drink a bunch of water and to try to eat something and then it would wipe me out again for a few hours. But I'm feeling okay! Just really tired. My past chemotherapy seems like a breeze now! My in-laws are having Boo over for a sleepover tonight so Mr. LBB will have a break tonight.  She's so excited.
My heart is heavy tonight for some dear friends with a family member in the hospital. They've been so helpful to me and all I want to do is be there for them right now. Just keep them in your prayers tonight please. Thank you!
Comments