I feel like Leeloo from The Fifth Element….except her hair was orange. But I'm Lil Blue Boo…..not Lil Orange Boo. And you aren't going to find me wearing that little bandage costume Milla Jovavich wore in the movie.
I went to lunch with two of the nicest women today: Debbie and Stacy…..to discuss a project they are working on around cancer. Debbie brought me this awesome blue wig. I'm digging it. It might be the only wig I'll ever have.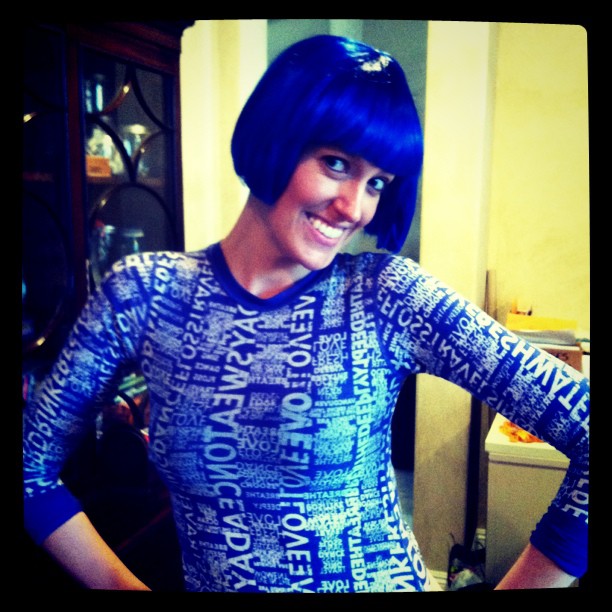 Now off to defend the earth from impending attack from Zorg and the Mangalores….
Comments