My sister's husband Justin is here in the desert caddying for one of our friends Meaghan Francella for the Kraft Nabisco Championship this week. Today was the pro am. Dennis Haysbert, from 24, The Unit and Allstate commercials, wore a Choose Joy bracelet!  Here's Dennis, Meaghan and Justin: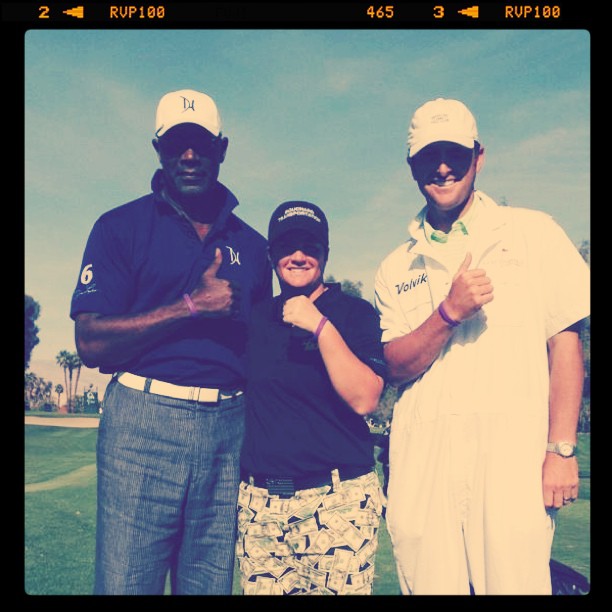 I love this guy. How awesome is his voice?!  Too bad my sister Perry wasn't there…..she can recite the Allstate commercials…..maybe he would have been impressed. It probably gets old though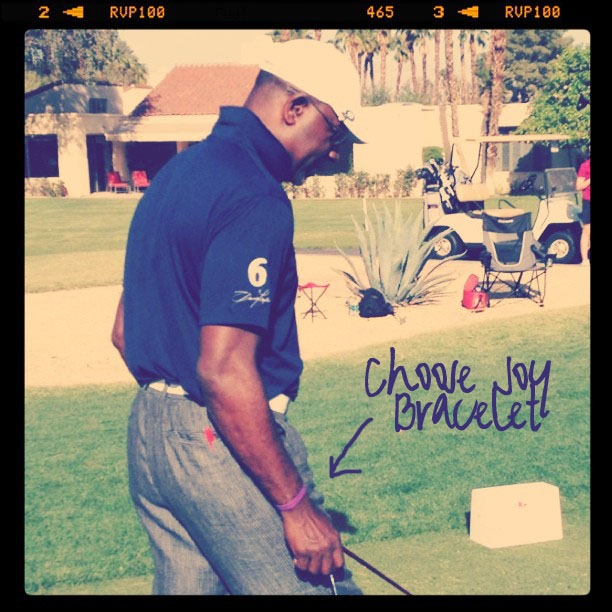 We all went to dinner last night with Meaghan, Stacy Lewis (she won it last year!) and Alison Walshe and their families. Here's a Choose Joy bracelet on Meaghan's bag today!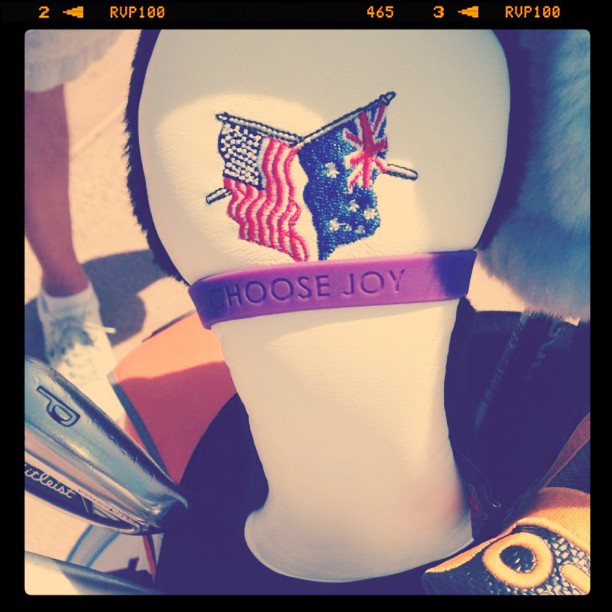 Oh my. I went hiking today with my sister and friend Jackie. It was a struggle but I made it to the top! I had to stop every 100 feet to catch my breath and I kept getting nosebleeds. I know someone will inevitable say "you need to rest, Ashley" but that's not how I work. If I feel like I can do something…..I'm going to do it. I needed some exercise, some Vitamin D…..maybe a little tan! I'm pooped but it was totally worth it. My stomach was messed up all weekend so I'm just glad I was able to get up and do something!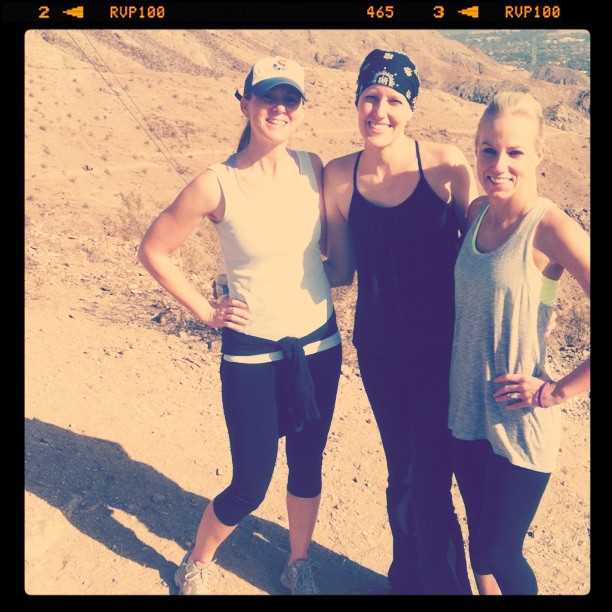 When we got to the top:
Perry: Why are we stopping?
Me: We are at the top.
Perry: Where's the cross?
Me: Look up!
Perry: Oh! I thought that was just a pole!
Perry kept trying to return emails while she was hiking: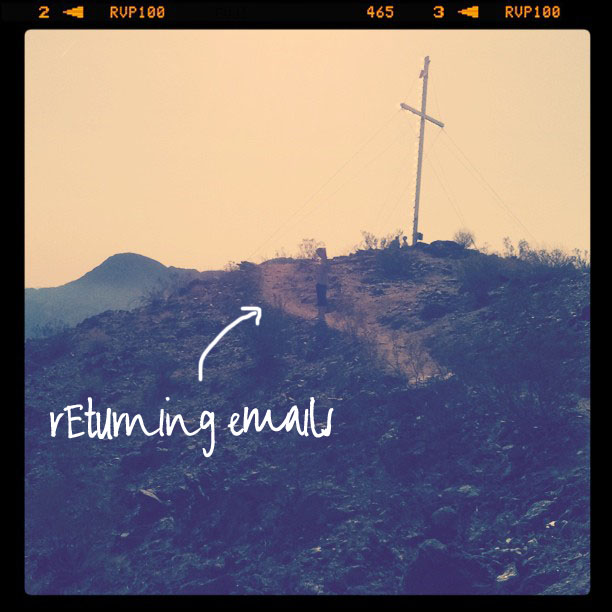 Lisa, Perry and I had lunch with some friends. They pitched in and bought the lunch from the Team Ashley auction.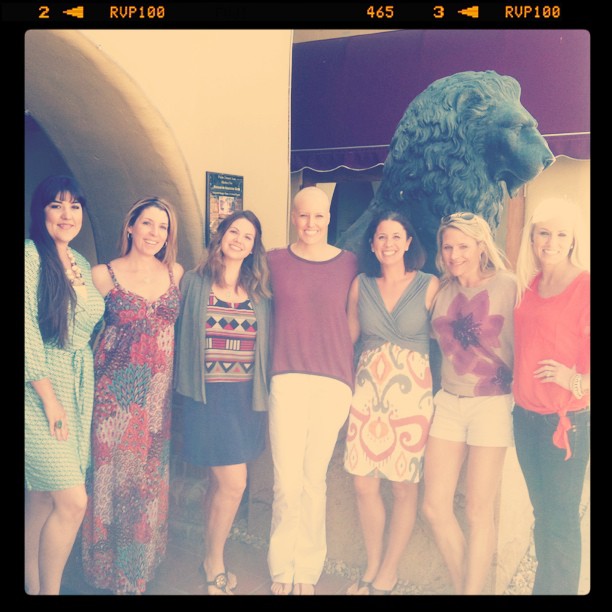 All of that made for an awesome day!
Comments