If you live in the desert you've probably been to Harvest Health Foods and Luscious Lorraine's (the deli inside). I love to visit the juice bar when I don't feel like making my own juice. My favorite? The Green Drink: cucumber, kale, apple, lemon……with ginger added.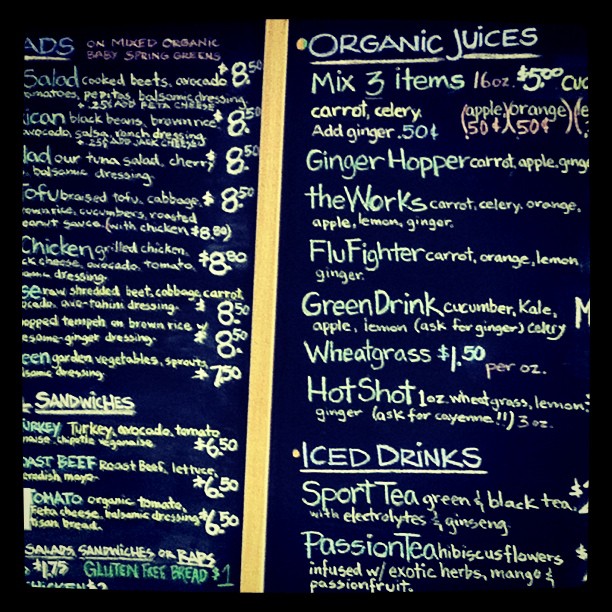 I'm in detox mode…..trying to get my energy back. That means eliminating the yucky stuff….but also feeding the body with good stuff as well. Your body can't get rid of stuff if you don't put stuff back in. Profound right?
When I'm not feeling great:
In:
Water (flushes you out)
Probiotics (help with digestion)
Miso soup (a live food, helps with digestion)
Fresh juices (easily absorbed and you don't spend any extra energy on digestion)
Out:
Coffee Enemas (speaks for itself haha)
I'm feeling better already!
If you missed my Lil Detox List…..click here to see all my favorite things.