My mom is still here visiting….if you remember she shaved her head before I cut all mine off in January….and she has a wig that she wears out sometimes. I put it on for fun today. I felt like I had a Martha Stewart haircut……or maybe Paula Dean? I think the only wig for me is the Leeloo blue wig…..maybe because it's "un-sophisticated"?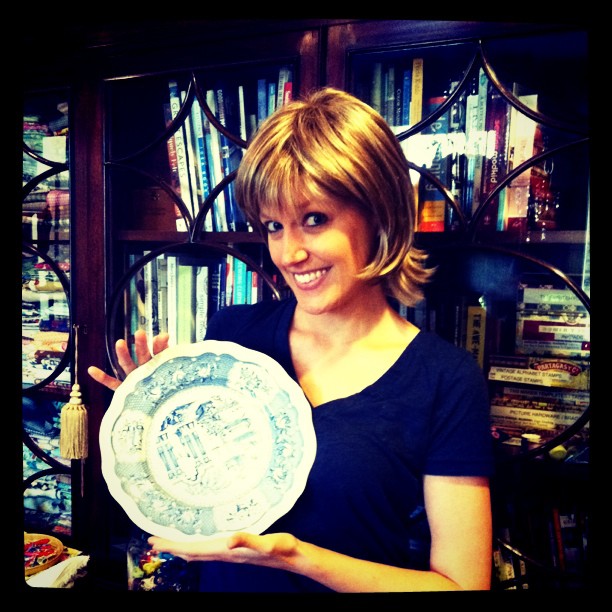 Here's my mom with it on…..so she's obviously a lot tanner than I am! It looks GREAT on her!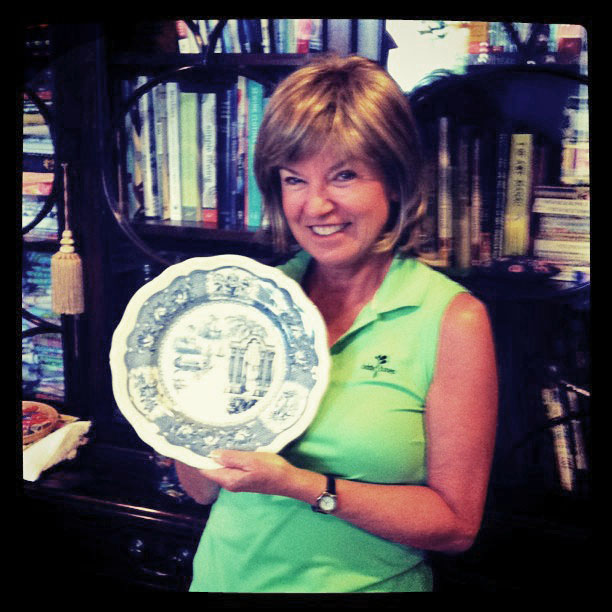 So….I got my HCG levels back today. Still at 2. I guess hopefully I'll be at 2 forever!  My new OBGYN said I should be at zero but I'm over that.
Oh my gosh…..I started crying at Costco today. I was all excited to finally get some prescriptions filled…..the ability to cross something off my to-do list……and as soon as I handed them over to the pharmacist she looked a little hesitant.
Me: What's wrong?
Pharmacist: The doctor didn't put the date on the prescription so we can't fill this.
Me: Ugh….well can we call the doctor or have them fax something?
Pharmacist: That won't work, we have to have it physically rewritten.
Me: Why don't I just fill in the date…..
Pharmacist: Yeah, that won't work either…..the handwriting has to match.
Me (in tears): So I have to drive across town pick up a new prescription and then come back to fill it?
Ok….across town is only 15 miles…but it was the principle of it. The pharmacist was as nice as could be. I felt bad for getting emotional because then she felt bad. I think I would have been okay if the nurse at the doctor's office had been at least a little apologetic that they had made a mistake….but instead the nurse acted like I was inconveniencing her. I'm pretty sure that this prescription won't get filled for another month or so……
From now on I'm carrying a pen that matches my doctor's pen.