Boo and Mr. LBB playing on the beach at Dana Point this morning: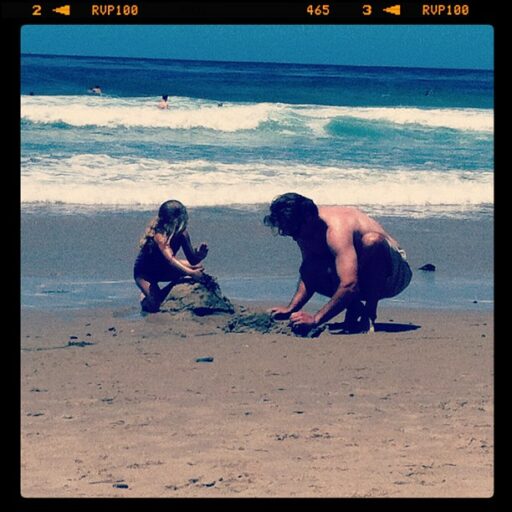 I saw my first lifeguard rescue today.  I was relaxing while Mr. LBB and Boo made their sandcastle and I noticed a woman, that had been sitting next to me a few minutes earlier, wading in and waving frantically to someone out the water. It only got my attention because she was wearing jeans and carrying an nice handbag…..so I knew something was up.  Looking out past the surfers, I noticed a little head bobbing up and down in the water. My heart started racing…..it was so windy and there were rip current warnings. All I could think was: it would take someone WAY too long to get out to that kid if he got into trouble. Okay, I try not to judge people on their decisions under pressure but the next thing I knew she was asking some 6-year-oldish kid to swim all the way out to bring her son back in.  At about the same time, her husband showed up and stripped off his shirt in a panic like he was going to swim out himself……phew…..but then he only made it in to about his knees. I don't know, maybe he couldn't swim? Or maybe it was because the water was freezing. I looked back at the lifeguard stand…..thinking maybe I should run and let him know….but was relieved to see him removing his jacket with his binoculars fixed out to sea. A few seconds later he was in the water and a few minutes later he was dragging the kid back to shore.
As soon as I saw that woman wading into the water with her jeans on, I got Mr. LBB's attention……ready to send HIM out to sea: swim out there! that kid is going to go under! I do that all the time….poor guy….sending him into assist someone. I'm always the first to volunteer…..him.
Watch that (elderly) man…..he looks like he's about to slip.
Can  you help that woman lift that?
Uh oh, that poor girl has a flat tire.
Omg…a hummingbird flew into the window and I think he's dying! Give him mouth to mouth!

He's a good sport.
We stayed on the beach for a few hours. It was pretty cold….I actually wore a sweatshirt for most of the time….but was able to get a little vitamin D: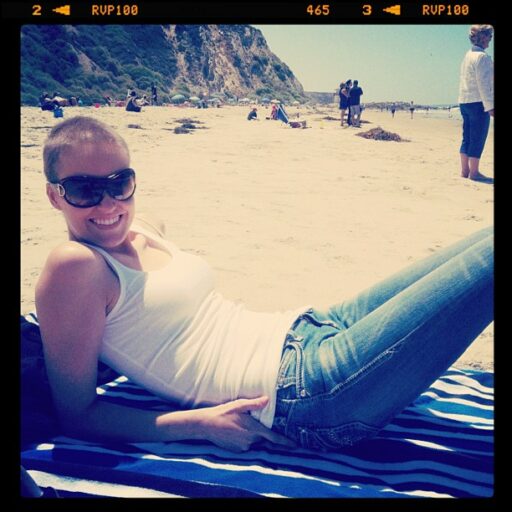 Tonight we are just hanging out. Back in 1998, we started doing this dinner tradition with my in-laws…..usually when we are on vacation. Platters of veggies, cheese, crackers and sushi……that we put out in front of the TV……and we just snack: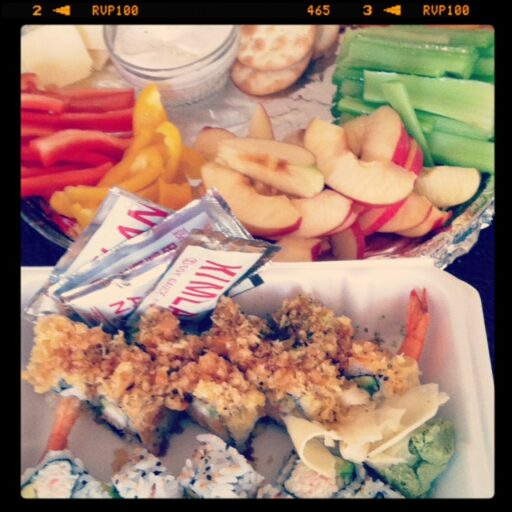 It's been a fun weekend so far except I forgot my deodorant…..so used I Mr. LBB's….now I smell like an Old Spice commercial.
Now back to my iPad….browsing one of my favorite websites: Passive Aggressive Notes Enjoy

(The typography militia is still one of my all time favorites.)
Comments