Driving to the beach this week I noticed the air in the distance: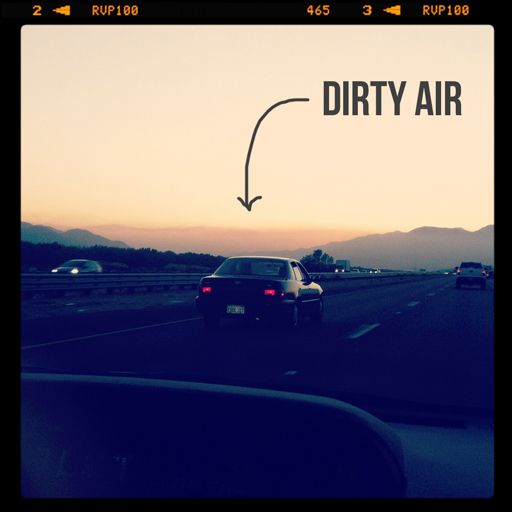 Me: Look how the mountains keep the smog out.
Boo: What's smog.
Me: Dirty air.
Boo: I don't like dirty air.
Me: Me either.
1 minute later:
Boo: I just don't think there should be dirty air.
2 minutes later:
Boo: Dirty air is REALLY bad, right?
3 minutes later:
Boo: How does all the dirt get in that air? I hope the air isn't dirty at the beach.

4 minutes later:
Me: Okay, what do you want from McDonald's?
Boo: I don't want to go to McDonald's! The air's too dirty here!
5 minutes later (at McDonald's):
Boo: Don't roll down the windows! Dirty air!
I'm glossing over how many times "dirty air" was actually said during the time span of about 20 minutes.  Mr. LBB and I kept looking at each other like: WTF! When we got to McDonald's, Boo held her breath when the window was opened. I opened my car door to help her adjust her seat and in a moment of terror she took a huge gasp of air before I could open her door.
I wish I'd never pointed out the "dirty air."
Then it got really depressing: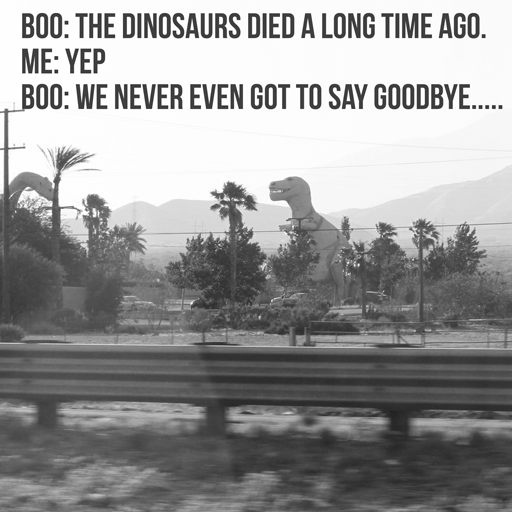 I notice a lot of stuff while we are on trips….and the windmills in Palm Springs never get old: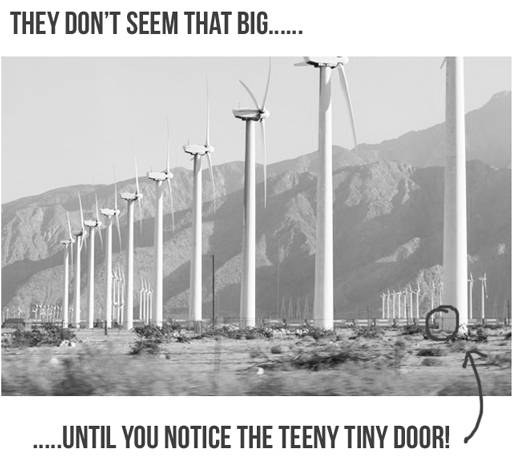 There's something that makes me uneasy about huge windmills. They look so lonely…..and they remind me of the AT-ATs* from Star Wars.
*All Terrain Armored Transports
Comments