I did a little thrift store shopping today. I came across a stack of old road signs…..and bought these two. Maybe they'll go in Boo's playroom…..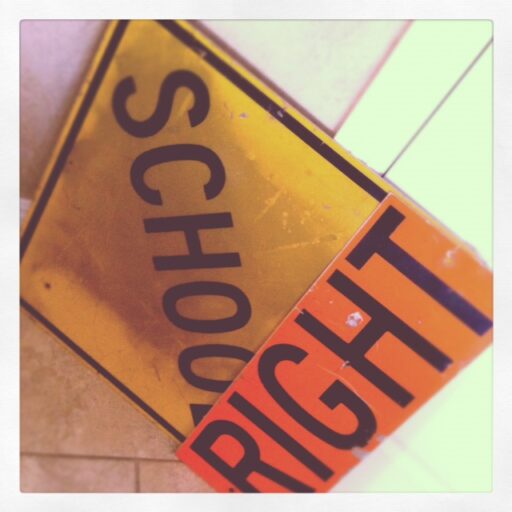 There's more:
A new piece of furniture to repaint for Boo's room as we decide how to redecorate. This huge bookshelf was only $20!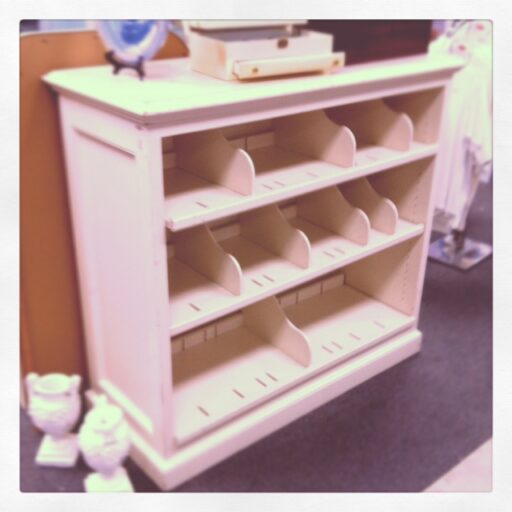 I contemplated this quilt to use for photos: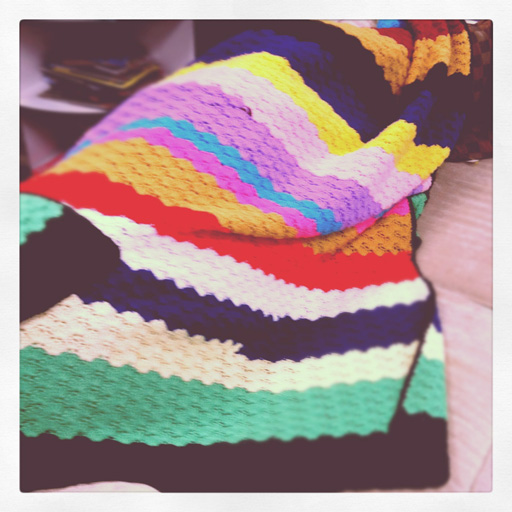 I was tempted to buy the scary clown doll…..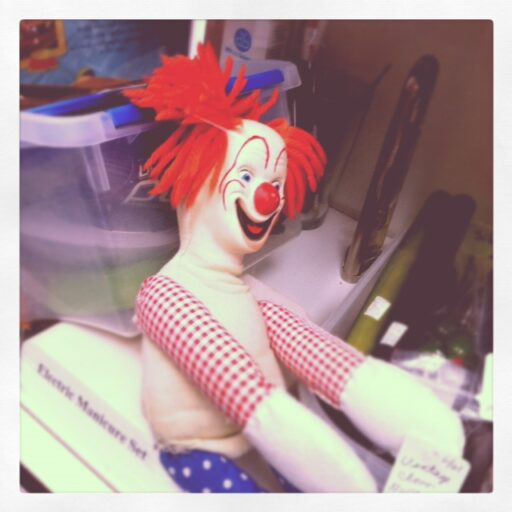 …..and I'm still thinking about the clown painting: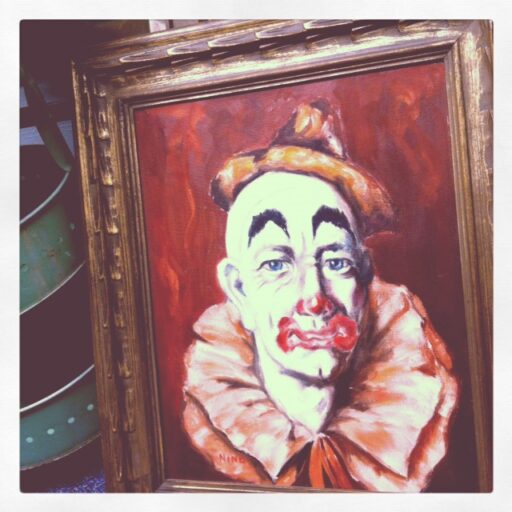 Speaking of clowns…..a conversation at school last week:
Boo's Teacher: Why are you so tired today?
Boo: I couldn't sleep. My mommy and daddy kept me awake ALL night with strange noises.
The teacher told me this and I literally cackled:
Me: I'm sorry to say there was no activity in our bedroom last night.  It had to be Vicki and Tamra fighting on TV….the Real Housewives OC finale was a doozie. By the way, Boo is still Jewish this week.

I was super depressed last night over Tom and Katie's split. If you read enough tabloid magazines you feel like you know them right? This video cheered me up immediately. I even hooked Boo up to a "lie detector" this morning. She couldn't figure out how the computer new she was lying with just a colander on her head.
Then she hooked me up:
Boo: Are you a tree?
Me: Yes.
*BUZZER*
Boo: I knew you were lying.
Me: Just testing it. And really? You're sure I'm not a tree?
Boo: Do you exercise?
Me: No.
Boo: Then why are you wearing exercise clothes?
Me: So I'm always ready….just in case.

Comments