….apparently we already live in it. Boo drew a picture of it on the chalkboard today. We have a fancy pink Barbie chandelier and we eat pink-cotton-candy-potted-flowers at our table.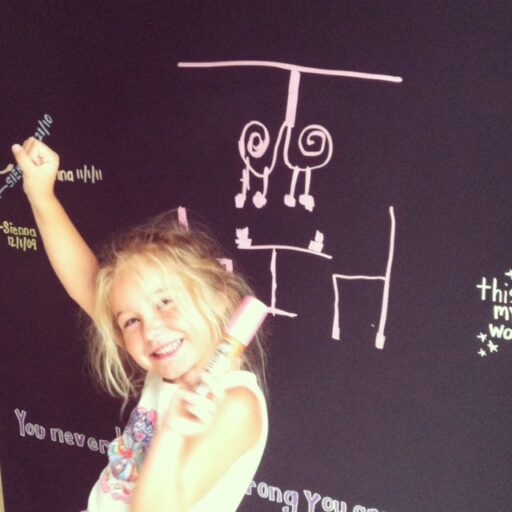 Now I just have to convince Boo that Barbie washes her hair more than once a week. Although, she did take a shower last night…..she just insisted on wearing a shower cap. (I'm just glad the phase of wearing a scuba diving mask at the same time is over…..what's the point of a shower then.) After her shower, she got out and declared: THAT was SUCH a great shower. It made me giggle.
My friend Dan does serious critiques of kid's artwork on his blog "What My Kid's Art Says." Here are just a few favorites but you have to go and read them all…..they are hilarious: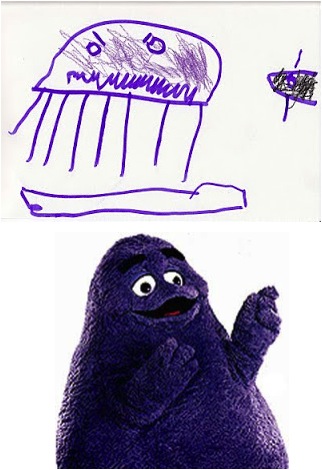 Angry Grimace Jelly Fish:
Just like his admitted idol, filmmaker David Lynch, irrepressible line drawer, B, blends fantasy and reality with all the subtlety of a jab from a freshly sharpened Dixon Ticonderoga. Look no further than the title of his latest -- "Angry Grimace Jellyfish" – an obvious "holla" to the blatant semi-seriousness Lynch employs in plot and characters like the now infamous "Log Lady." The difference is that Lynch, through film, has the ability to push and pull his viewers towards either side of the reality spectrum, constantly shifting the ground they stand on, forcing them to question and ultimately readjust their vantage point. "Angry Grimace Jellyfish" ends where it begins – with an angry jellyfish resembling Grimace dancing on an air mattress that has somehow sunk to the bottom of the sea. The only thing left to question is the emerging fecal matter with arms. Ho hum.
Read more at: What My Kid's Art Says.
Dan included Boo in his new book: Is that a Picasso on Your Fridge? If you buy a copy and want it signed by Boo she says she'll have to charge you. It's already gone to her head.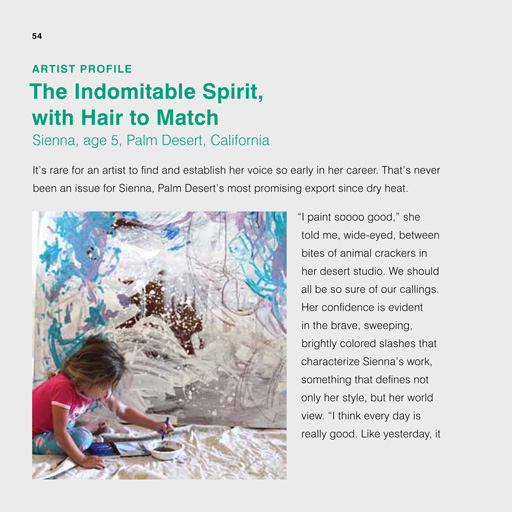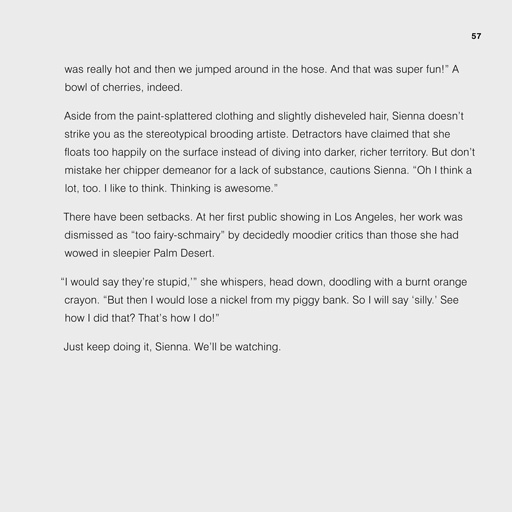 Boo is always drawing. I scratch my head over a few of them. You guys are funny…..any caption ideas for this one?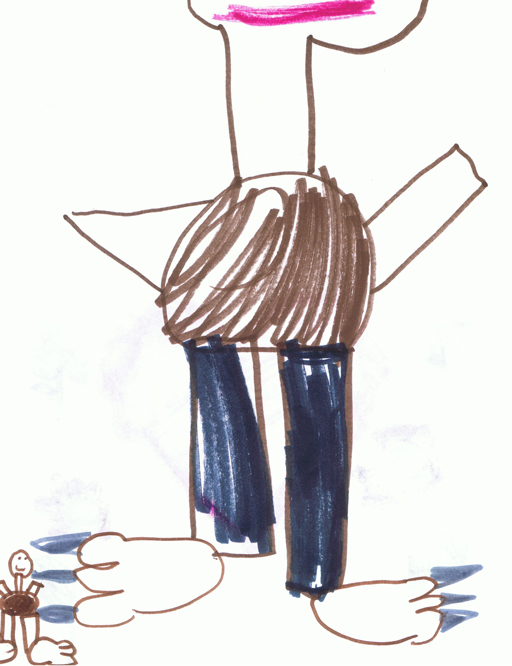 Comments