Did you read the article about the young girl who was nominated to homecoming court as a prank? I love that this attempt at a cruel joke backfired.
Ugh. Kids can be so mean.  I was sucked into being mean at times. I'm not proud of part of my younger self.  In elementary school, there was a young girl named Melanie in my class who was very overweight.  She had freckles, flushed cheeks, and red poofy hair….which made her the easiest target for everyone.  She wore a Beam Me Up Scotty shirt….not Star Trek but the paper towel. I remember taunting her under the monkey bars because she couldn't hold herself up.  I play over scenarios in my head all the time like what if instead of taunting Melanie I'd said:
Hi Melanie, I have this urge to make fun of you. But just so you know, it's not that I really have a problem with you, it's that for a split second…. I thought that making fun of you might make me feel better about myself because, well,  I'm feeling really insecure. You see, another girl, who I really wanted to be friends with totally dissed me today.
or

Hi Melanie, I think it's really cool that your mom sent in that rebate for the Beam Me Up Scotty shirt.  My mom buys the other brand of paper towels….probably because they are the most inexpensive. We don't really have a lot of money either.

or

Hi Melanie, I think it's awesome that you live on a farm.  I had a duck once, but it died. I can't imagine having all the ducks and chickens that I wanted. It must be like Christmas everyday.
or

Hi Melanie, Guess what? I suck at the monkey bars too…..mostly because I have no coordination and my arms resemble awkward little pipecleaners.  I guess I thought if I made fun of YOU it would deflect the attention off of me. Want to help me make the world's longest clover chain during recess today?
And all of that makes me think about the "butterfly effect"…..and how one action can have such enormous implications…..but I'll stop there because then this post would turn into a book.

I always tell Boo that when someone is mean to her: it's their problem….not hers. But it's not an easy concept for children to understand. I think what I love most about the homecoming story is that so many people in the community stepped up…..to make things right.
Last week Boo had an emotional week at school. One day she threw the teacher's penguin in the air and broke the overhead light. Accidents happen but it scared the beejeezus out of her. The same day she broke a hula hoop (long story) and had to go to the Principal's office. When she got in the car at the end of the day she was devastated…like it was the end of the world: I had to go to the principal's office. Daddy is going to be so mad. Let me tell him Mommy.
And I told her:
We'll never be disappointed in you……as long as you take responsibility.

If you make things right, you don't have to feel bad about it anymore.
You release it: *poof*
So we went to Target, and she bought a new hula hoop for the school with money from her piggy bank. And she was so proud…..so much lighter.
*poof*
She couldn't wait for school the next morning to present it to the principal and tell her how sorry she was.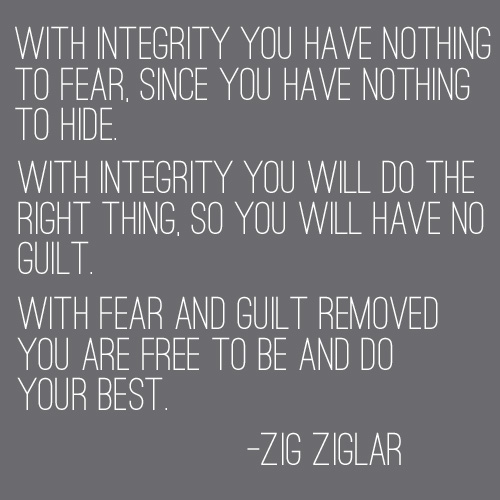 Boo's teacher told me yesterday that she had to tell Boo 3 times to do something….and told her she'd give her ONE extra chance before Boo's behavior card turned yellow for the day. When they got back into the classroom, her teacher noticed that Boo's card was yellow….and the teacher hadn't turned it. When asked about it, Boo said "I turned it yellow myself….because I disobeyed you."  When I asked her about it after school she said "I took responsibility….just like Daddy always tells me to." Seriously? Can I freeze time at this one moment?
It just reiterated that all I want in life is for my child to do what's right.  I don't care about the grades. I don't care about the awards. I don't care about the achievements. I really don't.  My parents didn't place that pressure on me. They just let me know that they had high expectations for me to do the right thing. When I was younger, even if my report card read: A, D, C, A, F my mother would write "GREAT JOB!" and post it on the refrigerator for the world to see.  And my dad wouldn't say a word. I knew he wanted all A's…..but he also knew that I knew that I could have done better.  So why did he need to say anything? It would have just made me feel bad. What good does that do? Every once in a while he'd offer to raise my allowance if I made better grades…..and sometimes it worked….but it was totally up to me. I was accountable to myself.
Here's what I want for Boo:
I want her to be humble.
I want her to be compassionate.
I want her to be curious.
I want her to speak up.
I want her to be respectful.
I want her to be accountable.
I want her to know that the world doesn't owe her a thing.

Which means as a parent I must:
Be humble.
Be compassionate.
Be curious.
Speak up.
Be respectful.
Be accountable.
Know that the world doesn't own me a thing.

(Mr. LBB wanted to add: I want her to be a mathlete and never go on a date.)
Every morning, when Boo goes off to school she's told: We love you. Make good choices today.
*****
My flight to San Francisco two days ago was delayed so there was a lot of waiting in the airport. An elderly man was sitting across from me and would periodically talk to his neighbor. I took out my iPhone and laptop to do some work and I heard him say quietly: You know, these kids these days….they all have iPhones. They all have iPads. It's just expected. They get anything they want. They don't have a work ethic. They don't realize they won't have any social security.
When the man sitting next to him left I leaned forward and said: I agree with you. He was hard of hearing and so he leaned forward with hand around his ear and I said louder so the entire row could probably hear "I AGREE WITH YOU." We talked for a while, mostly about his Jitterbug phone and his failing eyesight. He warned me about identity theft a few times. And when we started to board the plane I said:
I guess I just wanted you to know that I don't expect anything from anyone. Ever. And I hope that leaves you with a little hope about people my age.
I'm not even sure he heard what I actually said but he nodded and with his thick German accent replied: Good girl. And it was kind of like he was saying "make good choices."
And then that was that.