I made this little movie today for Levi's over on Babble.com. 1 pair of jeans….and 13 outfits….all using stuff I've had sitting in the back of my closet. This wasn't the easiest thing to do….considering I consider myself the most awkward, uncoordinated 5'11" amazon woman on earth…..
(Note: Make sure to view the Macy's/Levi's invite here! I'll be in San Francisco hosting the September 27th event and would love to meet you!)
A few people asked where I got some of the items…..really? You're kidding right? Hell has frozen over…..maybe I'll start a fashion blog. (with all 23.5 fashion items I own)
:: The jeans are Levi's denim leggings…purchased from Macy's. They are sold in the store….all they say is "Super Stretch" on the tag.
:: The metallic heels? $17.99 from Payless. Holla.
:: The suede buckle boots were the Buckie Boot from Steve Madden last year. But I found some other awesome boots by Steve Madden on Amazon.
:: No idea where I purchased the off-white crocheted wrap. It's seriously so old. It's just a wrap with a piece of yarn holding one side shut……so it's an easy DIY if you can find any crocheted wrap.
:: The black sweatshirt at the end is Lululemon.
:: The boots in the last outfit were black ankle Uggs.
:: The tops? A mixture of Forever 21 and Old Navy. I only spend money on: boots, jeans, Lululemon. If it falls into any other category….I'm cheap and miserly.
I have no idea what happened to my old motorcycle boots. I must have lost them in a move at some point. So, I ordered this pair as my new winter boots off Amazon…yeah!
Lisbeth Salander eat your heart out.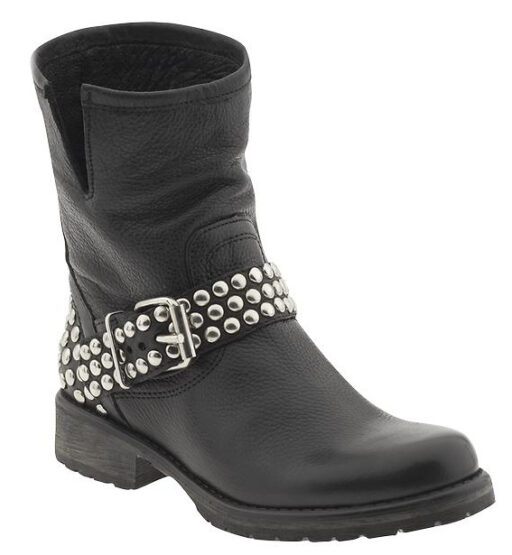 It was between the Steve Madden ones above or these: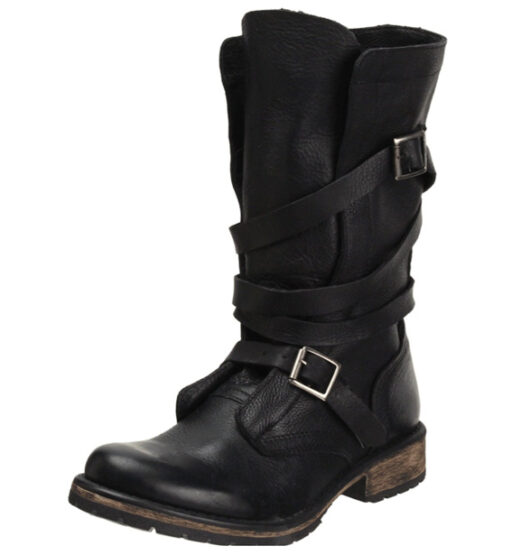 Oh, and for my video, I thought about doing something like the PSY video below…but you just can't mess with brilliance. Watching this video makes me so freakin' happy.  Even today in church, when I should have been listening, I was daydreaming about horses, waddling side-to-side dances, neon suits and singing in my head: "heeeyyyyyy…….sexxxxxy laddddy." Although I did hear Boo speak up when the children were asked what they could do with a silver dollar: use it to make more money. Yeah….Gangnam style….she watches the stock market with Daddy every morning. Oh, did you see the Saturday Night Live skit last night?  It's like they read my mind:
"that was awesome, I don't know why, but it was awesome."