It was a whirlwind weekend here at the Lil Blue Boo house. Our good friends George and Jodi got married this weekend so the last few days have been full of fun activities. We had the rehearsal dinner on Friday. And as usual I couldn't even go a few days without making something…..I didn't have anything to wear so I made some dresses on Friday….this is the one that made the cut for that evening. It's just a variation on the Pieced Tunic Dress pattern: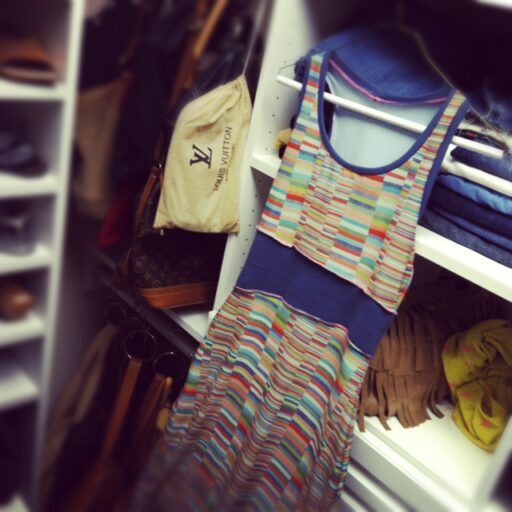 The wedding was…..wow.  I can't even put it into words.  Mr. LBB was in the wedding….it's a pretty amazing thing that all of these groomsmen have known each other since elementary school and high school. I am really lucky to have married into such a close group of friends: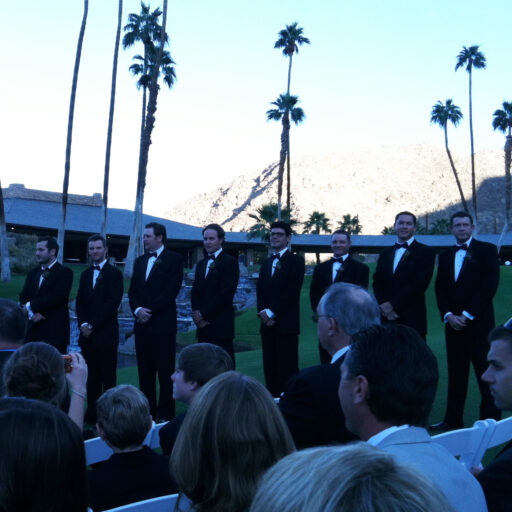 Jodi, the bride, looked stunning. I know she worked so hard on every last detail for this wedding….and it showed.  It was so perfect.  Actually, her wedding is the only reason I didn't go all "Vanilla Ice" last week with my hair…..I didn't want to photobomb any wedding photos!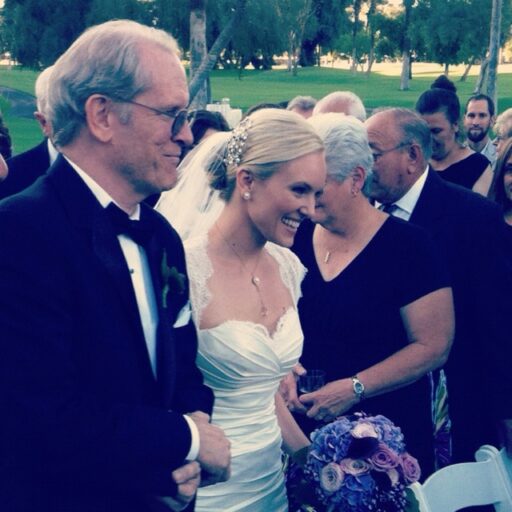 Jodi spent an afternoon here at LBB a few weeks ago and we made all of her bridesmaids "Real Bridesmaids of Jodi's Wedding" tees: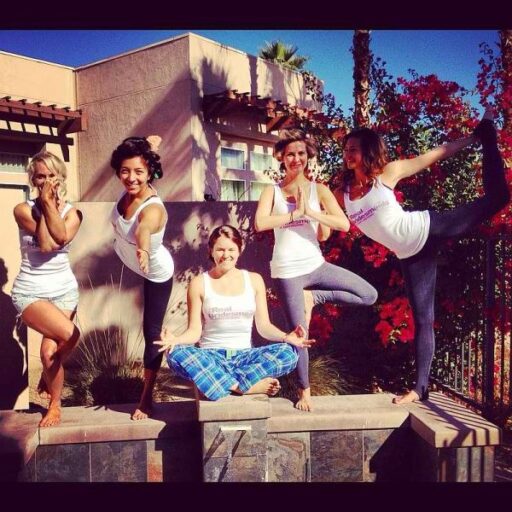 The happy newlyweds: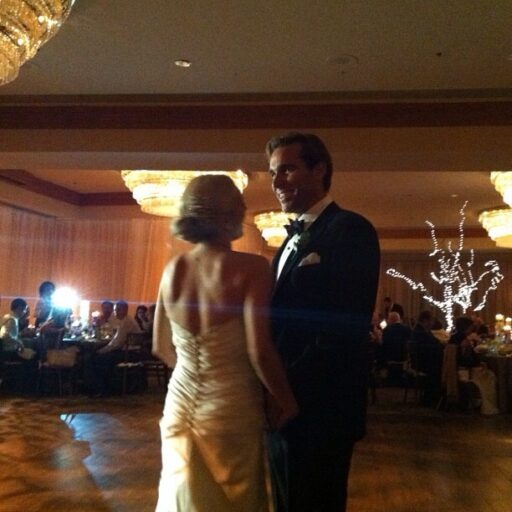 The decor was also…..wow…..and the professional photos need to end up on Pinterest. Stay tuned.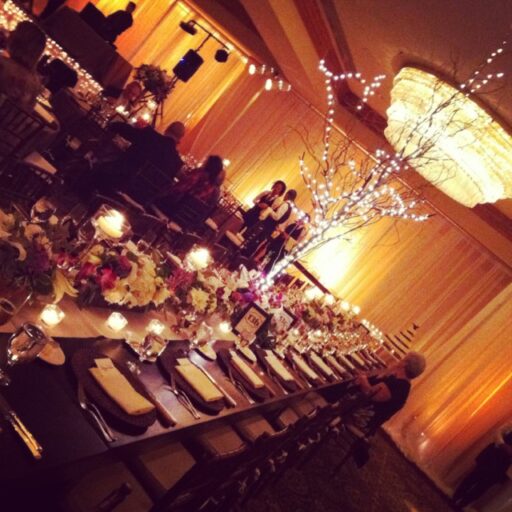 After a few margaritas, I requested Gangnam Style…..twice. I'm sure the DJ was thrilled. Here's an action shot of Mr. LBB and I rocking our dance….we obviously aren't very synchronized: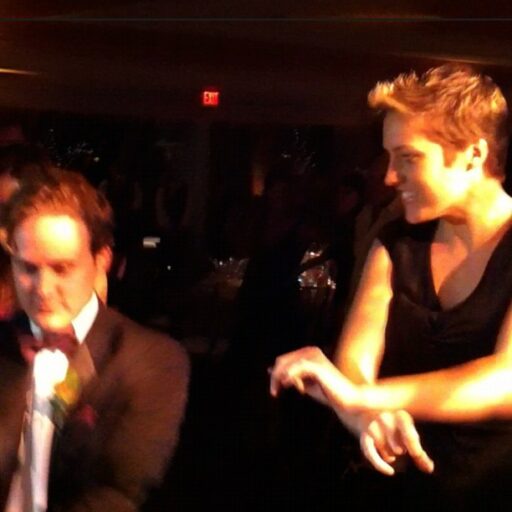 Part of the great group of girlfriends that I am lucky to have "married into":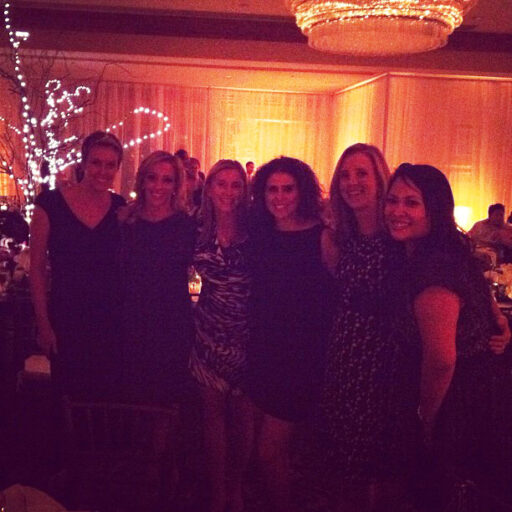 Even the mountain had the bride and groom's monogram on it…..I kept thinking: I am the night. I am Batman. (or I guess it would be Tatman?)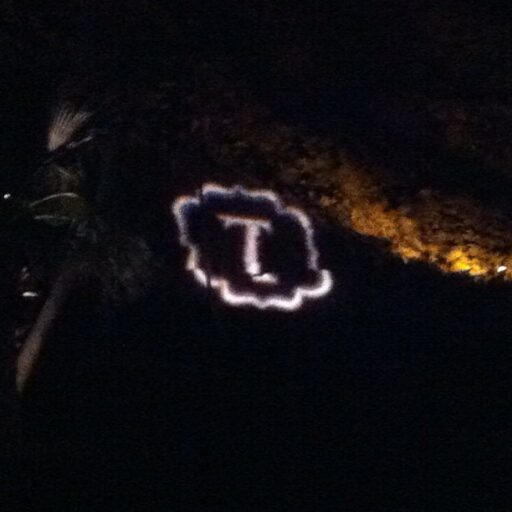 I wanted to make George and Jodi something for their wedding.  I ended up with the idea of…….oops you'll have to wait and see……because I haven't had a chance to give it to them yet.  I took photos to show the process so I'll share those soon too!
Boo had a blast this weekend because she had one of her favorite babysitters. I love this photo of Boo posing in front of the garage Saturday morning…..she looks so big! Her outfit is by Matilda Jane: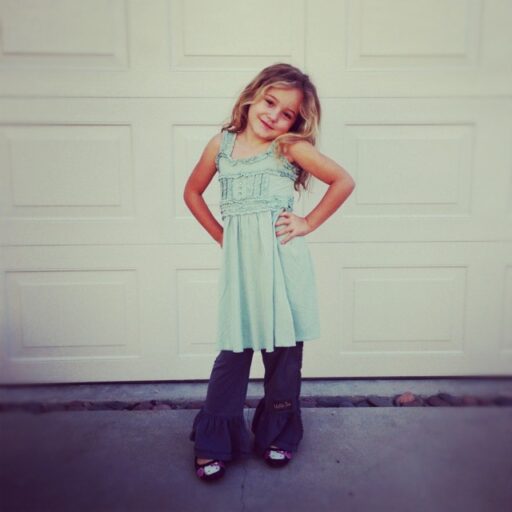 Back to normal starting tomorrow!