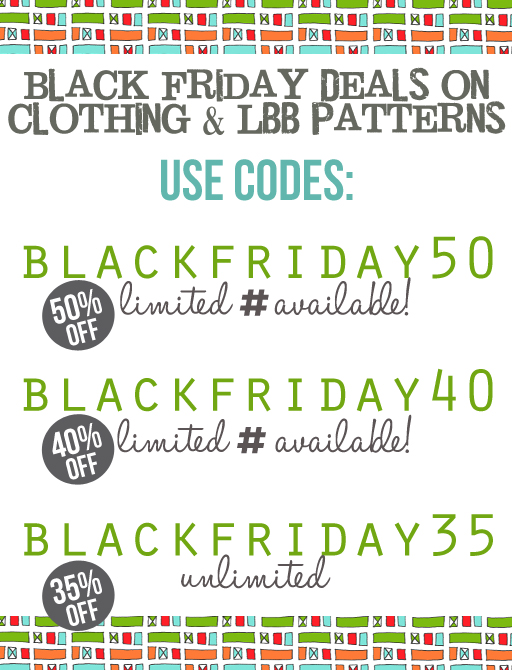 Shop Lil Blue Boo clothing and sewing patterns today and use our Black Friday Codes! We have a limited number of 50% and 40% off codes! So, it's first come, first serve! The 35% off code is unlimited. Please note: codes are not eligible on patterns or digital products from our contributors. Lil Blue Boo clothing and patterns only.
BLACKFRIDAY50 FOR 50% OFF
BLACKFRIDAY40 FOR 40% OFF
BLACKFRIDAY35 FOR 35% OFF
If the 50% and 40% off codes don't work then that means they have all been used, but you can still use the 35% off coupon as those are unlimited!
*Digital papers used in this post by Rebekah Ginda. You can find them here.
Comments
comments