It's already been a whirlwind of Christmas festivities for the Lil Blue Boo family.  We have a lot of east coast visitors: my mom and Mr. LBB's sister, her husband and my two nephews. And of course the whole local and SoCal family! We had a blast tonight playing the Xbox sports games……only a few meltdowns when Boo's Xbox character had trouble registering along side my nephew's 6'4″ character during track and field. There's a slight height difference!  Boo and all of my nieces wore their Lil Blue Boo Christmas dresses today for breakfast and Christmas game traditions at my in-laws house: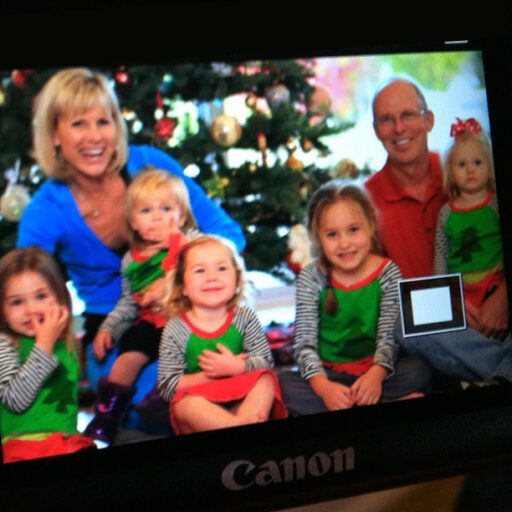 So much has happened this year. I was watching home movies from last Christmas and my hair was falling out and I was moving to a second line of chemotherapy! This Christmas is so very different.
I hope you all are having wonderful holiday family time!
Merry Christmas and Happy Holidays!
Ashley and the whole extended LBB Family
P.S. Share any LBB dress photos on the Facebook page the next few days! I'd love to see them!