Every man I meet is my superior in some way. In that, I learn of him. – Ralph Waldo Emerson
First of all….sometimes when I write a post….I don't even know where it's heading. I don't even know how the Ten Commandments became part of that last post. It's not like I woke up and decided: hey, I should write a post on guns and religion! It's like it comes from a part of my brain that doesn't even really know what it's writing….like I set out to make an apple pie but I end up with beef stew somehow.  So by the end of this post we could be talking about donuts, the NRA, and Beyoncé….I'm just warning you.
Anyway, the comments started rolling in on the last post and I'll be honest….I immediately started to second-guess my stance.  But then someone made a comment about my use of the word "cowboy"….and that it offended them and then I immediately came back to the realization that I'll never make everyone happy.
And so:
I think that daily prayer and the display of a set of commandments, could not possibly cause more harm than good. And so right now that's what I think…..and it doesn't mean I won't change my mind one day.  And actually, if you vehemently disagree with me, and think I am the most rotten person to walk the earth because of my stance, I am always of a teachable mindset…I would love to hear other ideas.
I think it's awesome that so many people of other faiths are here.  And I was surprised at the number of athiests who read my blog.  And I am always appreciative of the comments from people who disagree with me because it does take courage for you to put yourself out there….of course some of you have more courage than others apparently based on how much you are willing to put out there….but I'd much rather someone be hot or cold on an issue instead of lukewarm…..at least I know where you stand. However, the one thing that is a deal breaker for me is if you are insanely judgmental.  Don't worry, I won't hate you (I don't hate anyone) but I just don't think it's healthy for us to converse at length. I will also mention that if you use phrases in your commentary like: there is no sense whatsoever in these claims, your ideas are horrible and backward, or how horrifying……well….these phrases will probably not help me see your point of view.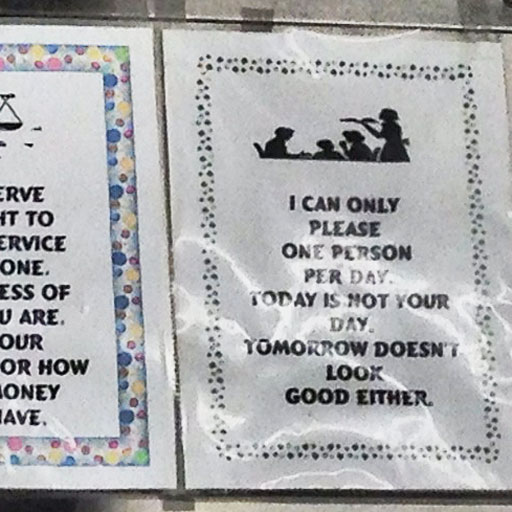 So that gets me onto another topic…because I think it's a huge part of the issue…and something I think is getting more and more prevalent: unkind rhetoric, intellectual elitism, political correctness, personal attacks, finger pointing, lack of accountability etc.
I'm guilty of it…believe me.  I was involved in some stuff a few months ago that I got way too fired up about and I actually went and apologized to two different people on two separate occasions…mainly just for being snippy and sarcastic.  I'm human. It happens.  And trust me….it feels great to apologize….even if you weren't 100% at fault…it clears the air and lets you move forward productively.
Any fool can criticize, condemn and complain – and most fools do. But it takes character and self control to be understanding and forgiving. -Dale Carnegie
Yes….I'm trying to have character and self control. My dad gave me a book back when I went to college and it's one I've read over and over: How to Win Friends and Influence People. At first I was a little worried….do I not have friends?  Why would he give this book to me? But I think a more appropriate title for it could be: How to Treat People.  It was published in 1934 and I'm sure if you ask around someone will have a copy of it. I always see them popping up in thrift stores. This little book has more little nuggets of life wisdom than you'll be able to absorb: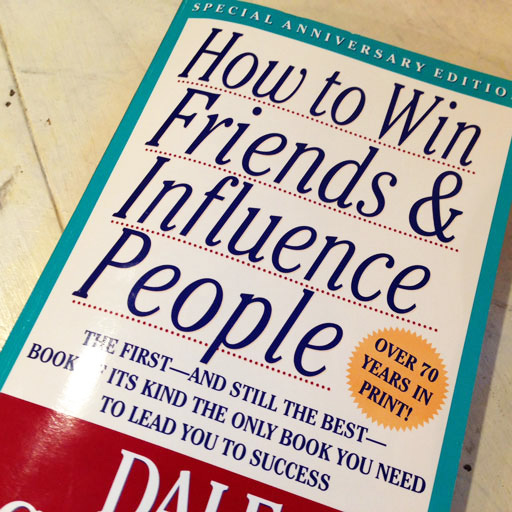 Ok so, I'm really putting myself out there now….and so many people have warned me against sharing on this….but I think it's completely relevant because it's such a hot topic. Basically, I've been struggling with the fact that my church at the present has a certain stance on gay marriage. I feel like God doesn't make mistakes.  And the Bible was written by man….and so at the time it was written I think there may have been sins listed outside of the Ten Commandments that we don't fully understand or need to understand.  I eat shrimp. I wear polyester/cotton blend. Some of my closest friends are gay….and they are compassionate, amazing people….and they have wonderful well-rounded, compassionate, amazing children. I don't believe for one second that God would deny them the chance of being married.  And just fyi….when I joined my church I didn't fully know their stance on gay marriage.  For the first time in the history of my life I did my research after the fact…because one of the first sermons I heard by my pastor was one of tolerance and love toward gay people. So of course I'm all giddy inside "yay this church loves gay people….when's the first gay wedding?!" But when I found out their stance on gay marriage….I was angry and I stormed around the house for a day and ranted and raved about it.  And I expressed this to my gay friend "I will withdraw my membership!  I can't be a part of this. Down with the church! (yeah I can be a little melodramatic)…and my gay friend is the one that brought me down to earth and said:
"While I truly appreciate the way you feel, and your willingness to stand up for what you think is right….you don't have to agree with everything they stand for….and it doesn't mean you have to leave. The best scenario would be for them to have an outspoken, but respectful, member with a different perspective….and you bring that perspective."
And he was totally right.  I don't have to agree with everything my church believes in….I have the right to my own beliefs…..and it doesn't mean I have to go and picket every Sunday outside the sanctuary or threaten to leave. And I like my church. What good would that do….to storm off….ranting and raving into the distance….I'd only get smaller….and smaller…..and smaller….and then one day someone would say  "remember that gal that ranted and raved and then stormed off?  What was her name again? Yeah I don't remember it either. I don't even remember what she was ranting and raving about."  And instead I've had conversations with my pastors….oh believe me….I've pulled out every verse on homosexuality in the Bible….and I compared those scriptures across 14.8760 different translations…..then I read to the END OF THE INTERNET…..and I created a matrix that I thought would solve the issue for all of humanity….and I've questioned and I've listened….and well, for now we've agreed to disagree….and guess what….we still like and respect each other. Amazing concept.
You can't win an argument. You can't because if you lose it, you lose it; and if you win it, you lose it. Why? Well, suppose you triumph over the other man and shoot his argument full of holes and prove that he is non compos mentis. Then what? You will feel fine. But what about him? You have made him feel inferior. You have hurt his pride. He will resent your triumph. And – A man convinced against his will, is of the same opinion still.
-Dale Carnegie
*****
Sometimes….putting yourself in the other person's place can change your whole perspective:
As a non-religious child, I felt very ashamed and excluded when I started at a new school where there was prayer. I was marked out as different because I couldn't recite the Lord's Prayer like the majority of other children and it was embarrassing. However, that doesn't mean I wanted to be a part of that religion or that I felt I had been cheated out of a relationship with a god. It just didn't seem fair to have to be a part of something that wasn't shared by all. We all sang the national anthem because we were part of the same country, but the religion thing wasn't the same. I think that for Christian people, they have the ability to seek out schools where god is a priority, and those of other or no faiths should be able to find a neutral zone at the very least. -Erica
Wow.  I can totally relate to that because even when I've attended churches of different denominations I've been totally lost and felt out of place thinking: how did they all memorize this stuff….is there some sort of secret manual I'm not aware of? And I could picture Erica in that classroom feeling embarrassed and it made me so sad and I couldn't think of any solution but to dilute the Lord's prayer into a generic prayer. But it also took me back to my own childhood when I didn't have the coolest clothes or I couldn't play sports well….and how it didn't seem fair to me at the time……and well many schools have implemented uniforms and everyone gets sports participation awards.  Believe me….I saw right through those 4th place, 3rd heat swimming awards….and thank goodness I was able to figure out that swimming wasn't my thing early on because I found out that I was good at other stuff instead.
*****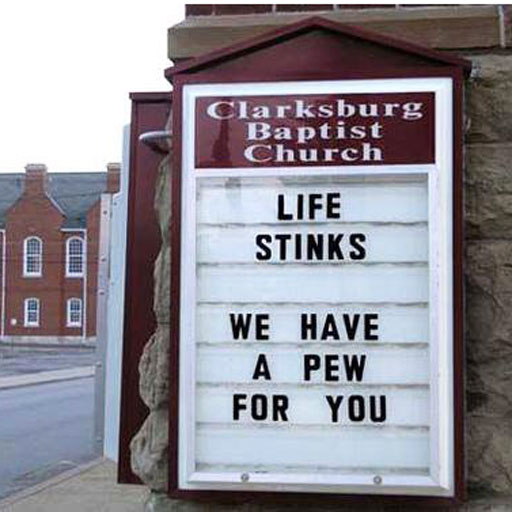 Photo source: Christian Funny Pictures
*****
So….I've always been told: don't talk about politics or religion (oops) but I don't think I can really be authentic without sharing those parts of my life.  When it comes to religion it's not that I am trying to convert anyone or convince you to come my way….I am just giving you what might be a different perspective. And I always reserve the right to change my mind on my perspective.
As for why Christianity is right for me and my daughter? Well, first of all I think that learning the stories in the Bible give us something to emulate….an example to follow, detailed virtues and great wisdom in difficult situations.  Last Sunday one of the pastors at my church quoted C.S. Lewis and made the comparison that the Bible is like a window….we don't look at it, we look through it. We use the Bible to shape our lives….looking through the stories and finding the purpose of God in our lives.  I agree….I believe it's much easier to ask "what would Jesus do" instead of "what would so-and-so-the-human do".  But the most important thing for me is that I want my daughter to know that one day….when I'm not there to protect her….she can turn to God in any difficult situation….if she's bullied, or her faith is tested, or she's in the midst of violence, or lost.  She can be reassured that she's not alone. And long after I'm gone….she will be okay….and there's the faith that we will see each other again. I have experienced numerous thin places: like when Boo saw my father on the porch shortly after he died, or when my grandfather saw an angel at his bedside before he died, or when my grandfather's disconnected phone line called my sister's phone and left a message, or the grandmother clock in Tahoe, or the immaculate timing of my almost bleeding to death the second I was opened up for surgery, Even my surgeon said: we aren't supposed to really say this in medicine, but we witnessed a miracle.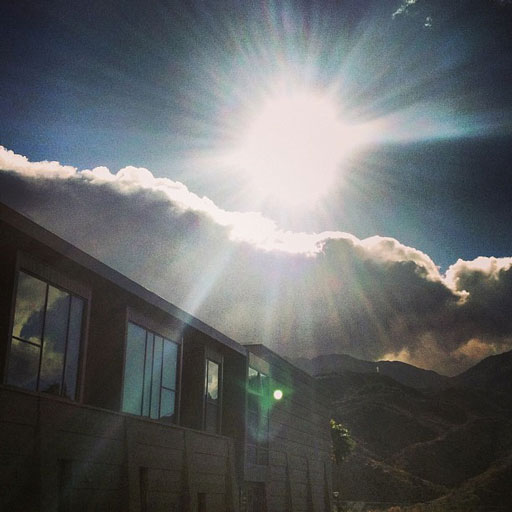 Sometimes a thin place can be as mundane as a church parking lot….
Here's the thing….I am committed to Christ.
When I meet someone who has a different faith: I am intrigued, and genuinely interested in what their beliefs are. This is my hope for Boo and her approach to other religions. I want her to know that religious tolerance is not creating a vacuum of religion….hiding it all….religious tolerance is being open and respectful and loving. Anyone with faith or spirituality more often than not believes in a very similar set of core values.  I do know that the majority of religions believe in the existence of some higher power and that positive comparisons can be drawn between them all.
It is the individual who is not interested in his fellow men who has the greatest difficulties in life and provides the greatest injury to others. It is from among such individuals that all human failures spring.  –Alfred Adler
Why would I prefer that the Ten Commandments be displayed? Well, first of all it's part of history. Many of our country's laws are based on the Ten Commandments.  I also don't have an issue with virtues of other religions being displayed in public places. I'd be fine with the posting of the pillars of Islam. I'd know that there were 2 that probably didn't apply to me…but I could be reminded of the other three: belief, prayer worship and giving.  And post the principles and disciplines of Hinduism too….at least I'd know what they were without having to Wikipedia them….and I'd love for Boo to be reminded of love and religious harmony when she sees them. And who couldn't use a reminder about discipline? Truth, non-violence, no adultery, no stealing, no corruption, cleanliness, contentment, scripture reading, perseverance and regular prayers.  Guess what….I did practice Buddhism for a few years. I even have a collection of Buddha statues….and some people would interpret that as a sin….graven images. But I don't treat them as idols…so big whup. I think there is some amazing knowledge to be found in the Dhammapada….and excerpts can be found throughout my diaries and journals.  I don't know much about atheism….do athiests pray? Do athiests have a book of principles to follow? And so now I'm showing my ignorance….but I am willing to learn. I'd love to know.  And I know I'm leaving some religions out and it's just because if I make this post any longer you'll probably stop reading. Oh and satanism….well….I'm scared of Satan….but it's nothing personal against the Satanist.
Getting down to the nitty gritty issue, what I am concerned about overall is the removal of all religious virtues from public places. Sadly, not all children learn compassion, love and ethical behavior at home.  And if we hide our prayer and beliefs into silent introspection….how will any of those children get what they need spiritually….how will they know that they are loved by some God out there….any God? Children learn from observing….if we are all silently spiritual….how will they see? And the best example of why I think we need a constant reminder of ethical behavior was summed up by a little boy in our church one morning when asked about obeying:
Well….I don't know much about obeying.
True that. I've yet to meet an obedience professional.
And so I've shared all of this mostly because I want other people to have the opportunity to feel what I feel…..to try and explain why my life is so full of joy and faith and hope.  Anything written here is not to try and convince you that my faith is superior to yours or that you have to do things my way….the purpose is to share those virtues we might have in common.  And I just want to be honest and let you know what I stand for. And some of you will read a single sentence and be disgusted and vow to never visit again! Sometimes paths part. But maybe you are hanging by a thread today, and you'll find one additional thread here for some strength….an encouraging word, the reminder that you are loved, something to laugh at. Or maybe you feel the same way I do and you aren't a Christian but it's nice to compare notes.  Or maybe you are my long lost twin and you are experiencing some déjà vu because you've thought the exact same thing (isn't the Internet great that we can find each other that way?)  Or maybe you think I'm a complete idiot and I've made you feel so much better about yourself……and I can live with that too.
And sorry….no donuts….no NRA….no Beyoncé. Maybe another day. But I will leave you with this awesome photo of my brother, me and my sister in our swim team suits. Third heat baby. No participation awards. And how cute is my sister's "bullet"….that's  a bowl cut and mullet combination.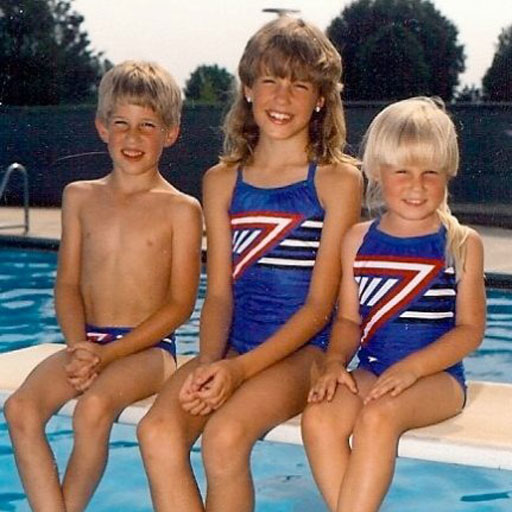 Superheroes?