The hospital told me I could only eat meat, eggs and cheese this morning and I didn't have any of those in the refrigerator…….so after I dropped Boo off at school I went to Keedy's for an omelet and sat by myself at the counter.  I love chatting with the servers and people watching. It's strangely liberating to eat by yourself at a restaurant. I used to take a newspaper or a book……now I can just sit there and enjoy my meal.
Keedy's is an old school diner with a well worn counter. When we go as a family we always sit in Miss Debbie's section because she knows Boo's special order by heart. Frankie and Froylan are the best and always bring our drinks before we even have a chance to order and they put our refills in to-go cups right before we pay the bill. You can't beat that. It's also the last place I saw my dad…..so it holds a special place in my heart!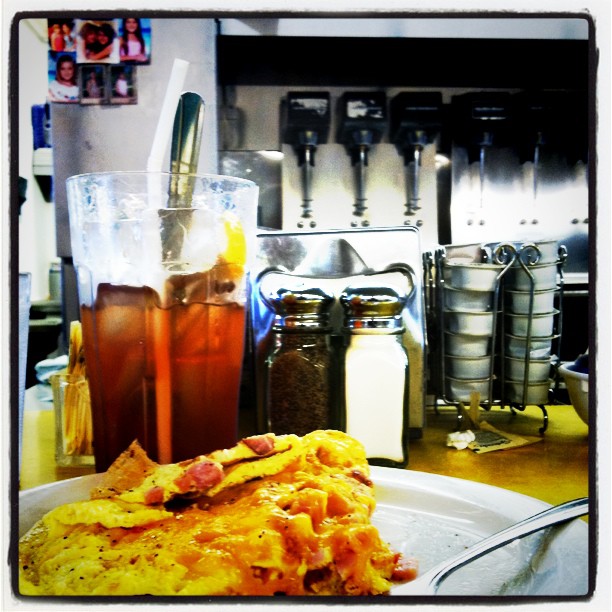 If you are ever in Palm Desert, CA make sure you make it to Keedy's Fountain Grill. Boo is their biggest fan.