The leaf changing finally reached the lower elevations. I think last week was the peak of the leaves. Fall around town has been beautiful. Here's a view of Bryson City from our hill: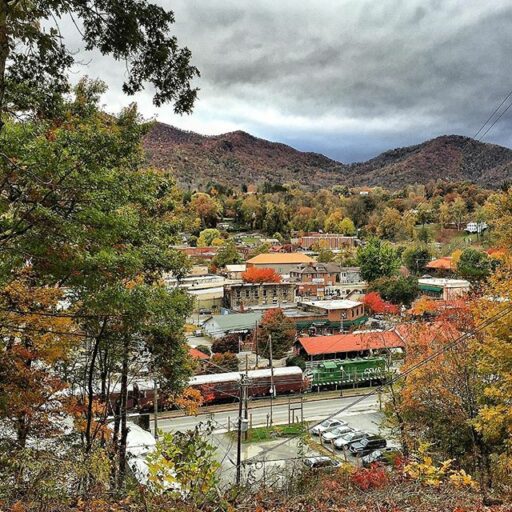 It rained almost all week but I was able to make it to Deep Creek: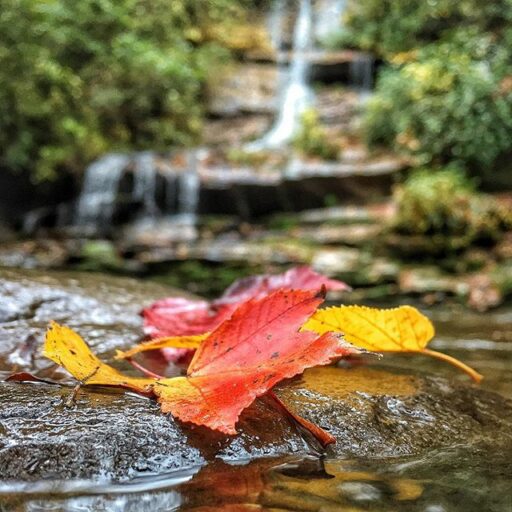 Toms Branch Falls: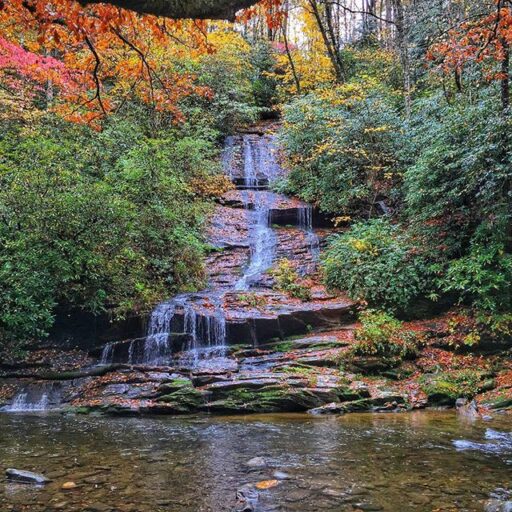 Deep Creek from one of the bridges: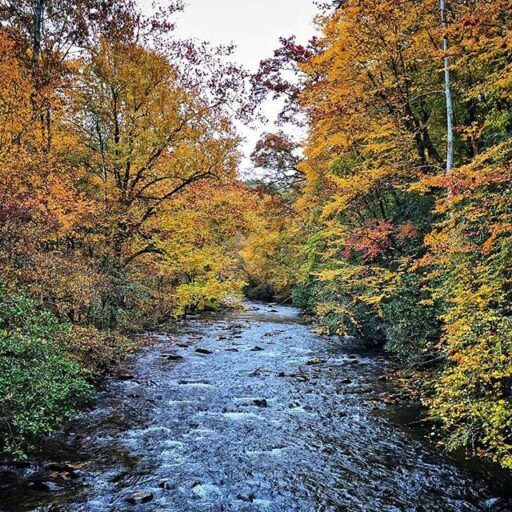 Walking home from the train last night: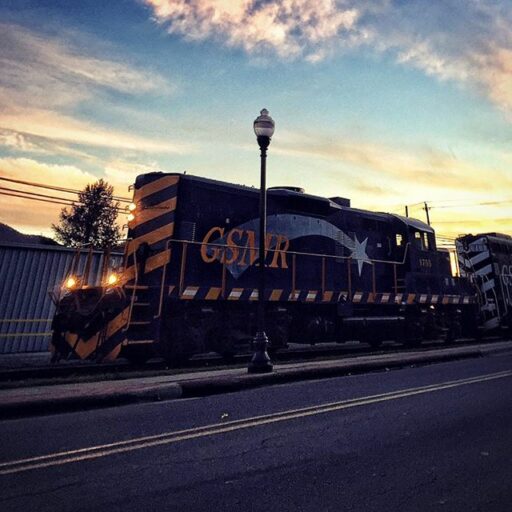 Waiting for the train during a recent afternoon: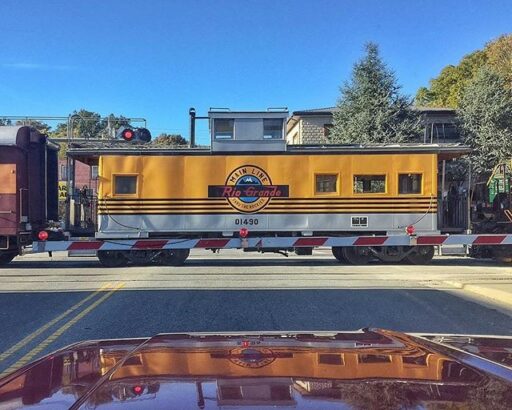 I'm so sad that the fall color will be gone soon. It's easy to forget how amazingly vibrant the colors are as soon as they start to fall. But pictures will help me remember….