Working on a few projects this weekend. I love this photo taken last night: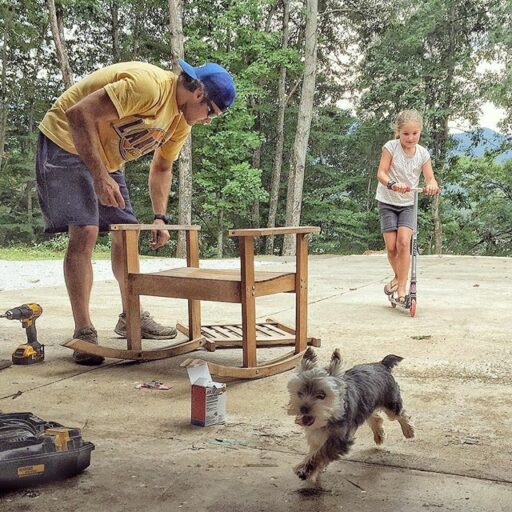 Somehow Max manages to make it into almost every photo I take.  He's such a character. Our friends were staying here last week and every time I turned around he was sleeping in their suitcase. He looks a little guilty here: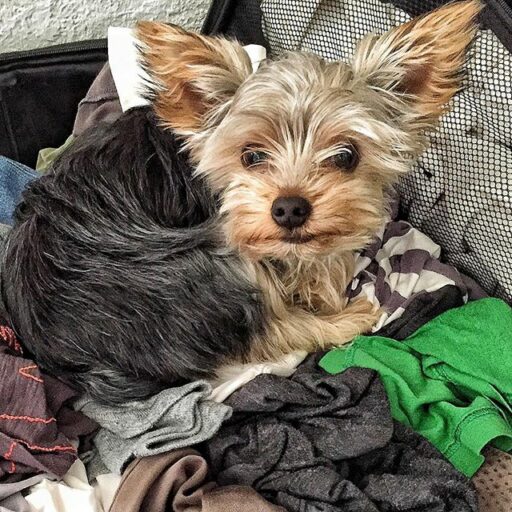 While Brett worked on some rocking chairs I worked on a project I'm just starting with Lowe's…transforming the old train depot over the next few weeks: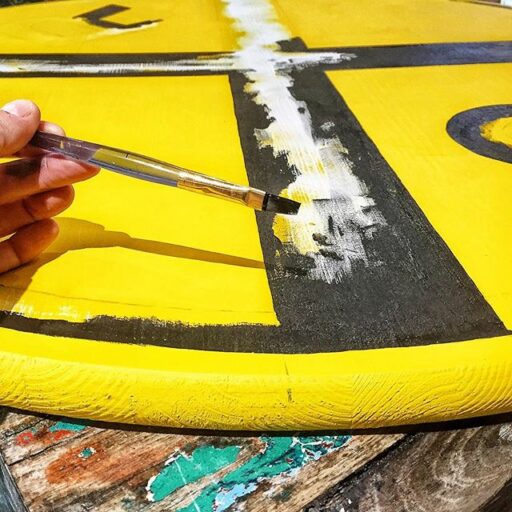 Funny, I went for a 2 mile run in Deep Creek. When I got back Brett had finished mowing the lawn and showed me his Suunto GPS watch: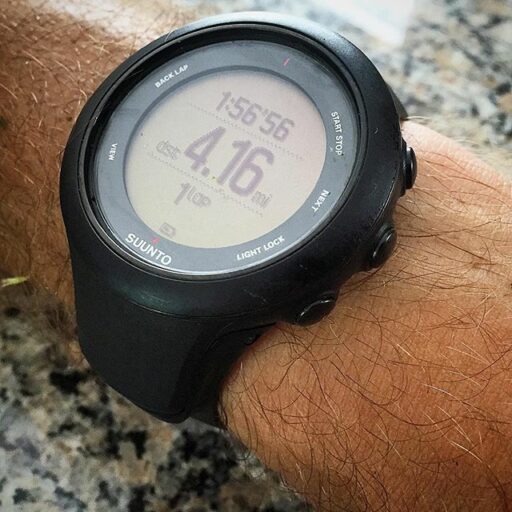 He walked 4.16 miles pushing that mower. I didn't check the elevation change…but I'm sure it was more than my workout all together.  Maybe I should mow the lawn sometime!