When my grandparents were still alive, my brother, sister and I ate about once a week with them at this great Chinese restaurant called Shun Lee Palace in Charlotte, NC. It's kind of stuck in the 80's but the food is amazing. When we got the fortunes we would play the "in bed" game with them. I don't think they completely got it but we would die laughing hysterically…..disrupting the entire restaurant. It is a great memory.
If you've never played the game, all you do is add "in bed" to the end of every fortune as you are reading it:

Something you lost will soon turn up….in bed.
Good luck is the result of good planning….in bed.
You were born with the skill to communicate with people easily…..in bed.
Anyways, the title of this post made me think of that memory. I'm resting and crafting in bed today: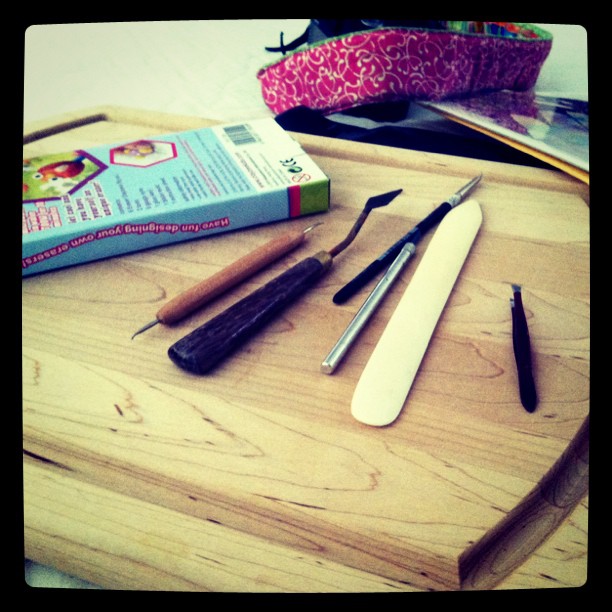 My mom flies in today too! I'm so excited!