I love a good purge. We decided a few days ago that we'd have a garage sale this morning. So….we woke up at 5am and had our first one….ever! We had a few people show up here and there…..and the best part was when all the sudden 20 people walked up the driveway like they owned the place. You know how typically people kind of mozy up to a garage sale……well this group was like a FLASH MOB! Boo saw them coming and yelled "WHAT THE….." and the group started laughing. I had to look to see if a tourist bus had pulled up in our neighborhood! It turned out that it was a group of people who all live in the same retirement community and they caravan around the city on Saturdays with one person as their leader.
Boo was our greeter….until she started harassing buyers who were trying to buy stuff she didn't think we should part with: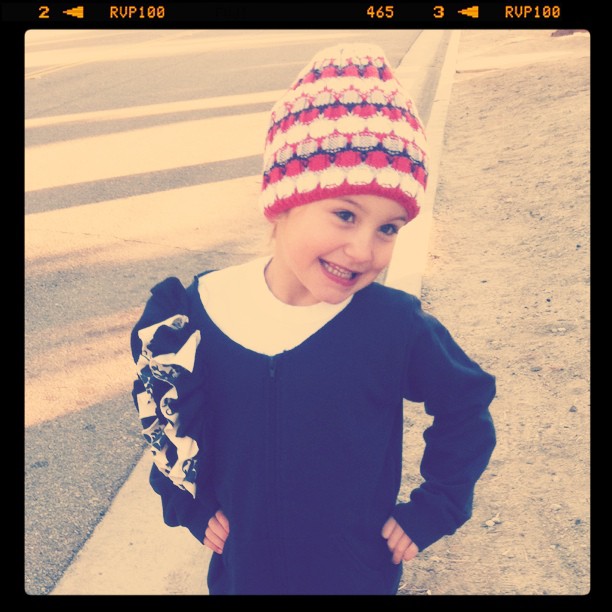 Wearing her favorite Evy's Tree Ruffle Jacket.
I know it's only a garage sale…but I was a little self conscious about it and made sure everything we sold was nicely cleaned, tagged, and I even ironed a few things. Crazy. Obsessive. Compulsive. I'll admit it. Everything we sold had all their pieces, attachments and manuals.  I even used pretty ribbons to tie items that went together. I probably could have skipped that step. Oh yeah, we also had our permit from the city displayed……and our sign was exactly 4 feet from the curb as specified in the garage sale rules/regulations.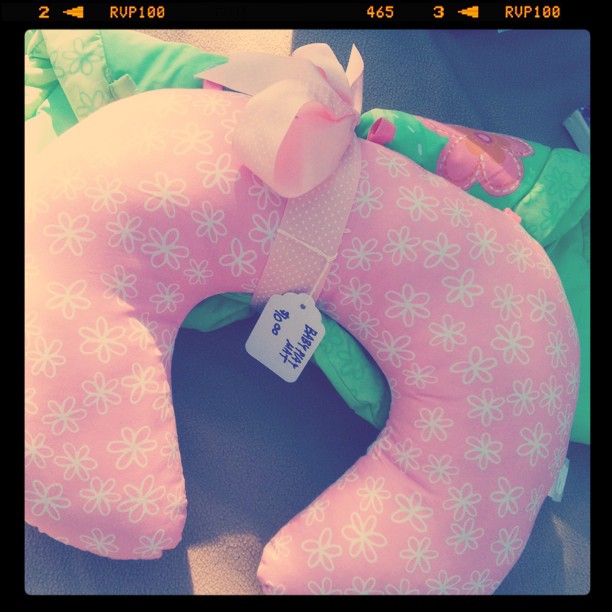 Boo had the best day ever….and raised a few eyebrows with her doll "tower of torture":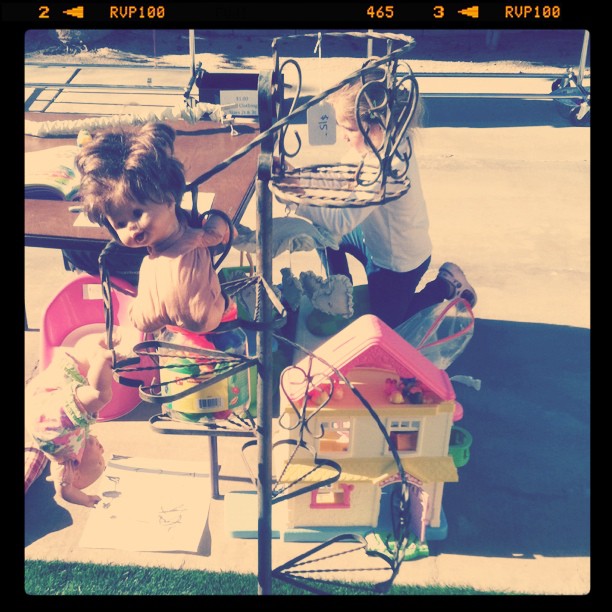 So many nice people showed up. We sold 99% of what we had put out. I thought it was a lot of fun. I'm not a very good negotiator…..I threw in a few free items to some nice people that I thought would appreciate and love our old belongings. Watching Toy Story will do that to you.
We'll all go to bed early tonight! I hear my mom interviewing Boo in her bedroom…..recording her on tape. Boo is making up songs. My mom used to do that to me and it's hilarious to listen back to tapes from years ago. That's a fun project you could do this week: interview your kiddos and record their voices.
What's the best thing you ever picked up at a garage or yard sale?