It's true….I've been photographing on manual after 2 Weeks of Photography. I'm so much happier with my photos! AND I've been using Annie's (Paint the Moon) actions to spruce up all my photos. It's addicting! Actions I've been using most? Passion Fruit Tea, Paint on Color, Twinkle Eyes and Skin Smoother.
Boo's been a little more willing to pose too. I'm trying to make photos more fun. She's wearing a new dress I made out of her school t-shirt. She accessorized with Lil Blue Boo Li'l Mei shoes, some Hello Kitty socks and a bunch of new scrapes on her knees.
I'm so excited about this new set showing up in my shop tomorrow! But it needs a name! It's a mix of vintage-inspired print, silk screened knit, color washed leggings and some ultra soft navy/white jersey.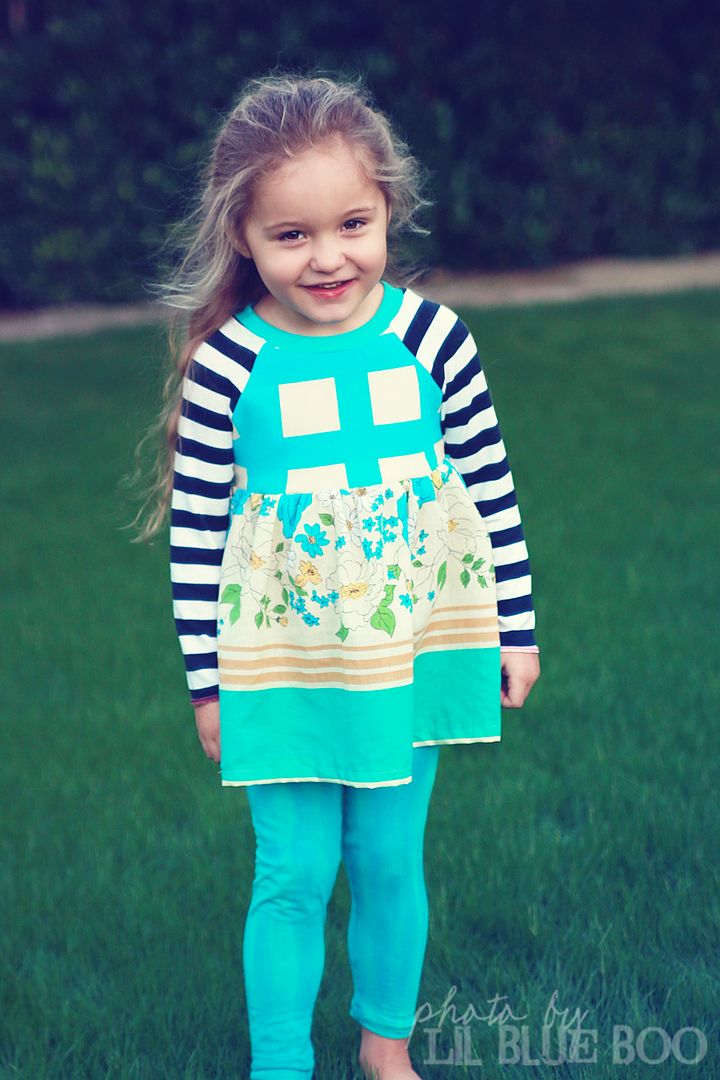 I've got a running list of names on the Lil Blue Boo Facebook Page! Leave your suggestion and if I pick yours (the first suggestion), you'll get 15% off your next purchase!