This limited edition Lil "Bleu" Boo set will be available in my Big Cartel shop at 7pmPST/10pmEST tonight! Stephanie Corfee's rendition of a little French "Boo" is silk screened on the front of the shirt and the skirt is made from a beautiful turquoise linen and lace combo that Lisa and I found on one of our shopping trips.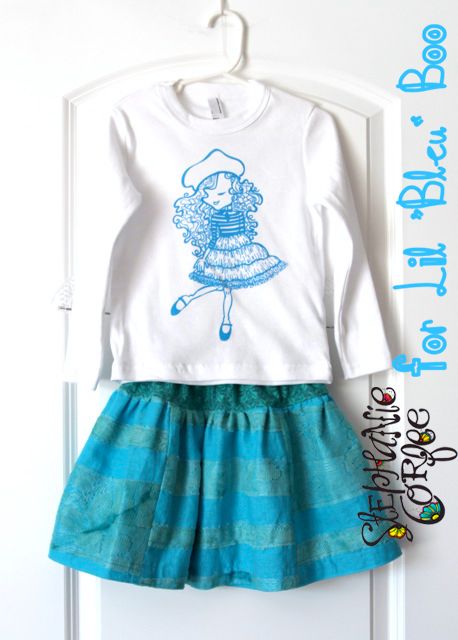 This was a limited edition set for Lil "Bleu" Boo that I uploaded last week….complete with a navy hat. I love the red, white and blue striped knit…..so yummy.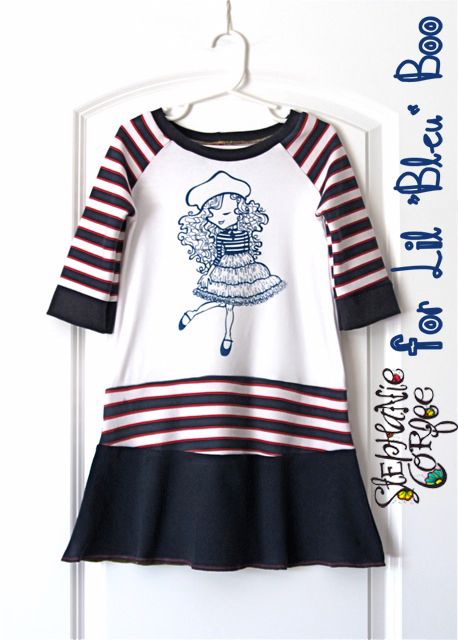 More to come next week! Stay tuned!