New fun stuff in the shop this week! An upcycled patchwork scarf:

New limited edition "lucky" twirl hoodies! I've finished the smaller sizes and put them up and larger sizes will be added tonight (7pmPST/10pmEST) and tomorrow morning (9amPST/12pmEST) to Big Cartel. I silk screened the Chinese symbol for luck on the front and backs of each dress using a distressed method to resemble calligraphy:

Two favorite one-of-a-kind dresses made this week: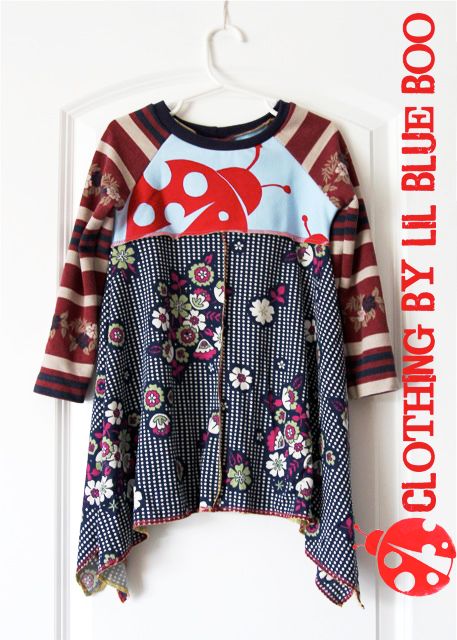 I finally snapped a photo of Boo in her "Li'l Fashionista" dress. This is such a fun collaboration! If you order a custom illustration from Stephanie Corfee (click here for more information) I've added an option in my shop for a custom dress using the same print. Stephanie will work with you on a custom illustrated portrait of your kiddo and then send me the final high resolution version if you decide you want the clothing option too. The queue starts with Stephanie though, so please don't purchase the dress until your artwork is finalized! I'll be adding a shirt option this week as well.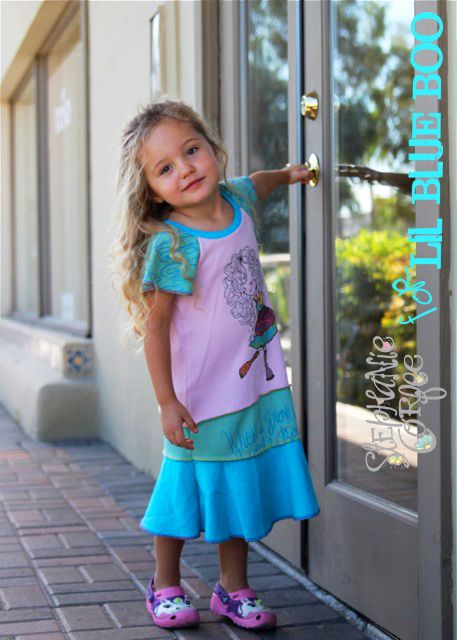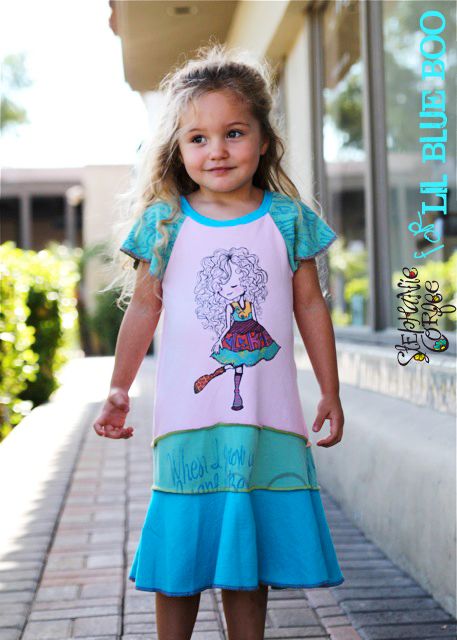 Finally….some shameless self promotion 🙂 I was nominated for Sewing Idol! I'm floored and overwhelmed by the time it took a certain "someone" to put such a thoughtful submission essay together. I've printed it out for extra motivation to continue sharing more and more sewing tips and tutorials. Please go and vote and leave a comment at the link below if you get time…..I'm several months behind on votes so I could use as many as I can get! The finalists are chosen by votes and comments!
Note: Lil Blue Boo is submission #51 (under the VOTE tab) and you have to register to vote
!

More fun stuff hitting the shop next week hopefully if we are able to get a photo shoot finished this weekend! Stay tuned!