It's week 4 of the Project Run and Play competition and I'm so excited to still be in the running! For this week's vintage/retro inspired-style I chose the classic "Annie Hall" look that Dianne Keaton made so popular in the 70's: menswear for women.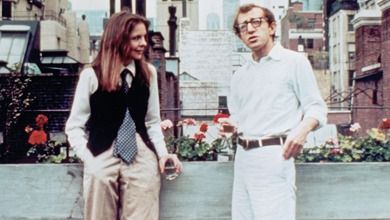 Boo is a "daddy's girl" so this has by far been her favorite outfit in the competition.

I took a men's dress shirt, cut it apart, and re-tailored the pieces to fit a toddler using a dress form. I reused the collar, cuffs and buttons and made the shirt a slim fit with an extra long shirt tails to fit nicely into the pants.

The pants are fitted with an extra high waist and flair out to a wide leg. Instead of using an itchy wool suiting, I made the pants from poly/spandex pin-striped fabric reclaimed from an adult skirt…..they are soft, comfortable, and machine washable.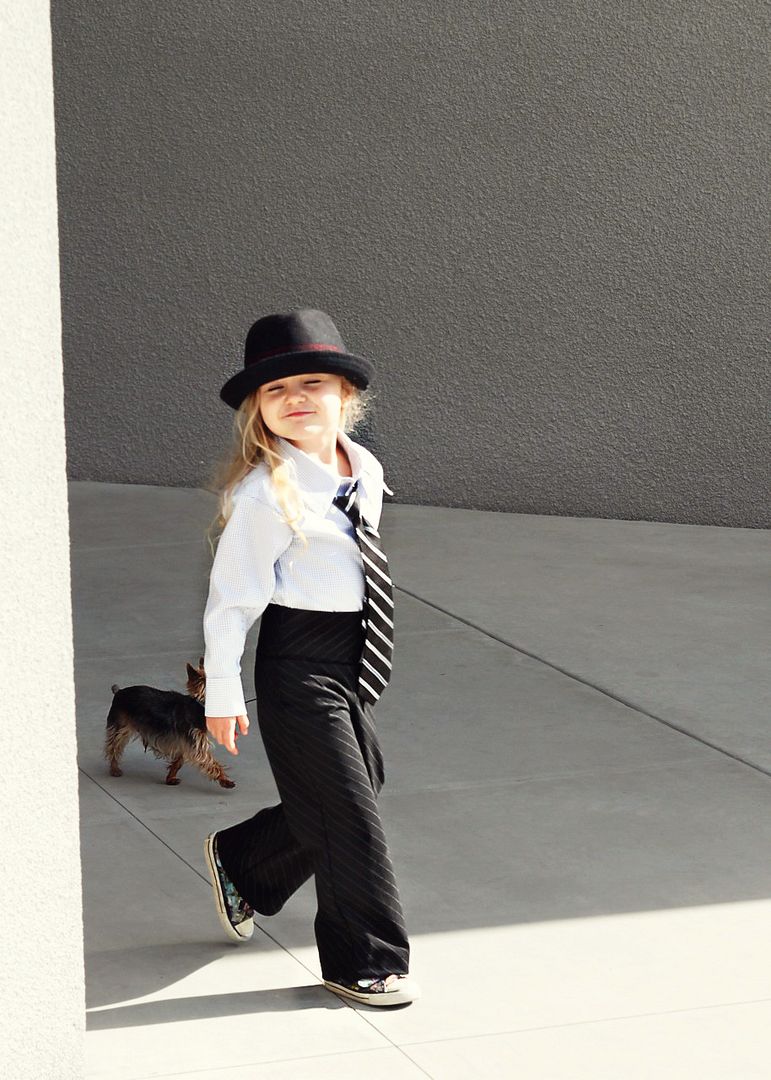 An adult sized tie can easily be cut down to a child size for a girl or boy.

I love ties on girls: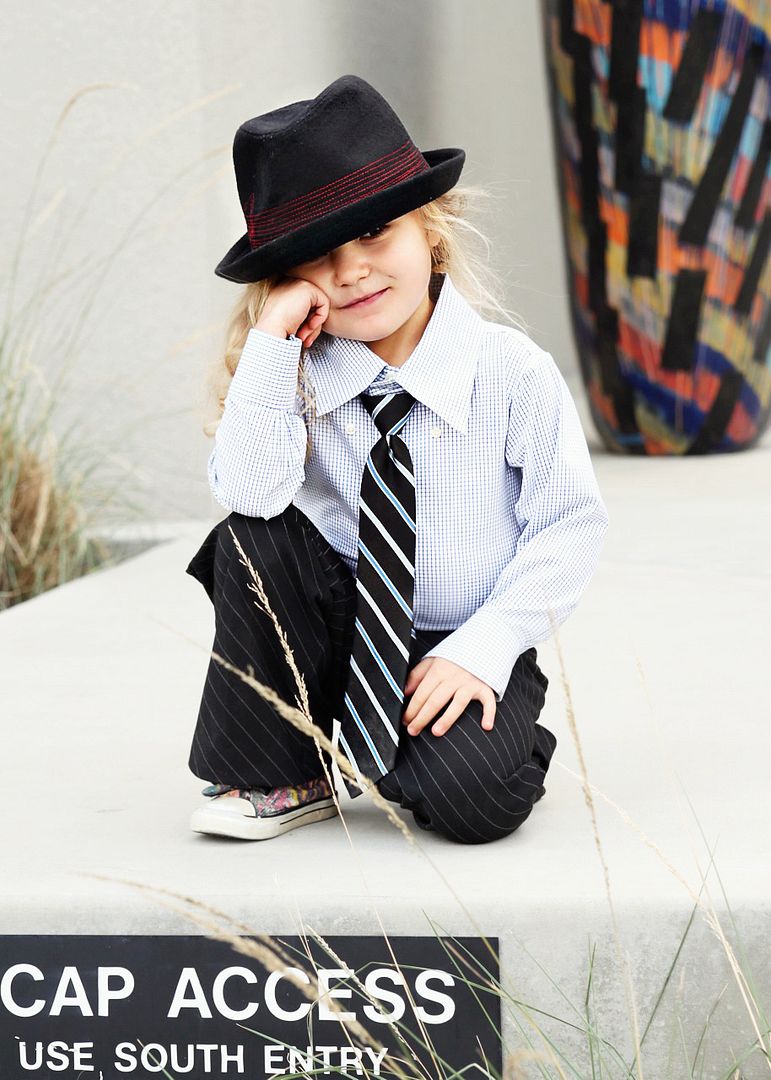 Styled with a men's style fedora, sneakers, tousled "bed" hair and a little extra confidence……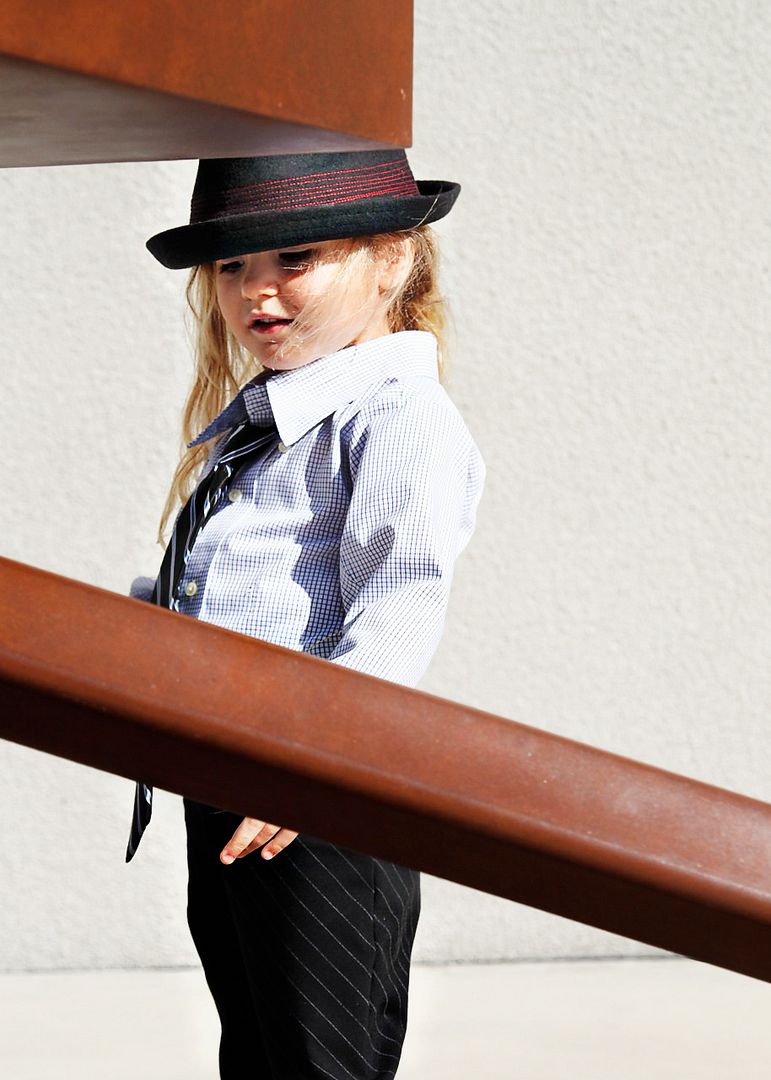 ……I think Annie Hall would approve of Boo's "tomboy" urban style!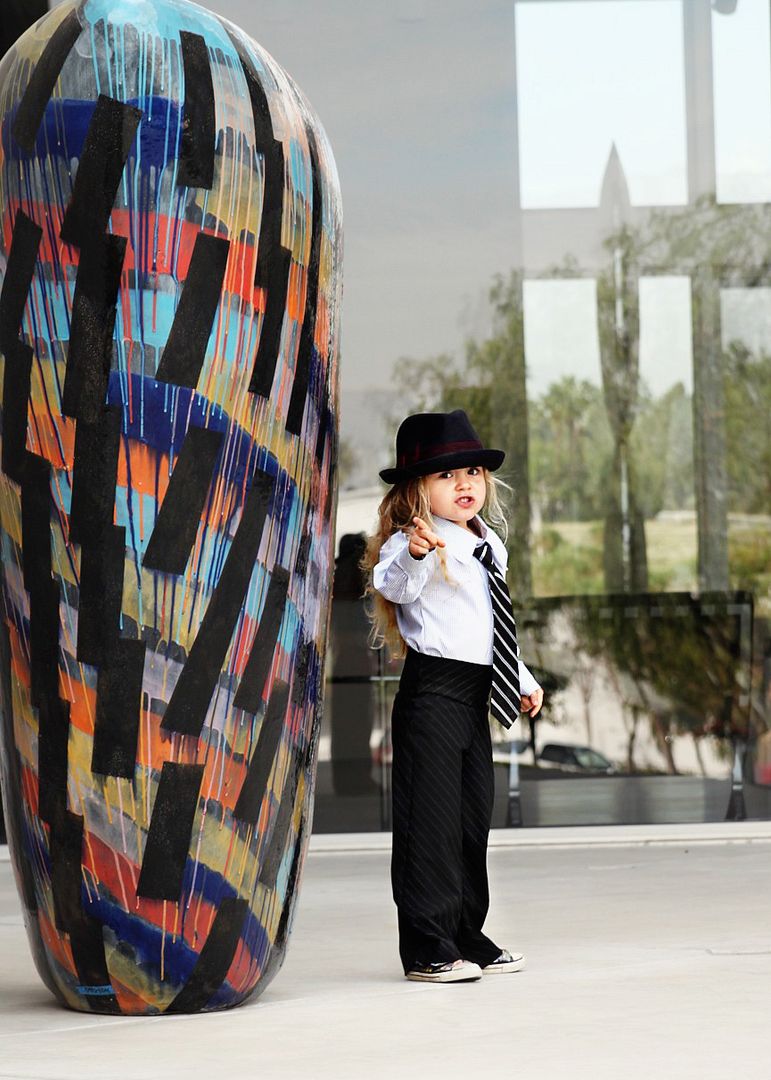 The Imago Gallery was the perfect setting for an "urban" shoot in the desert: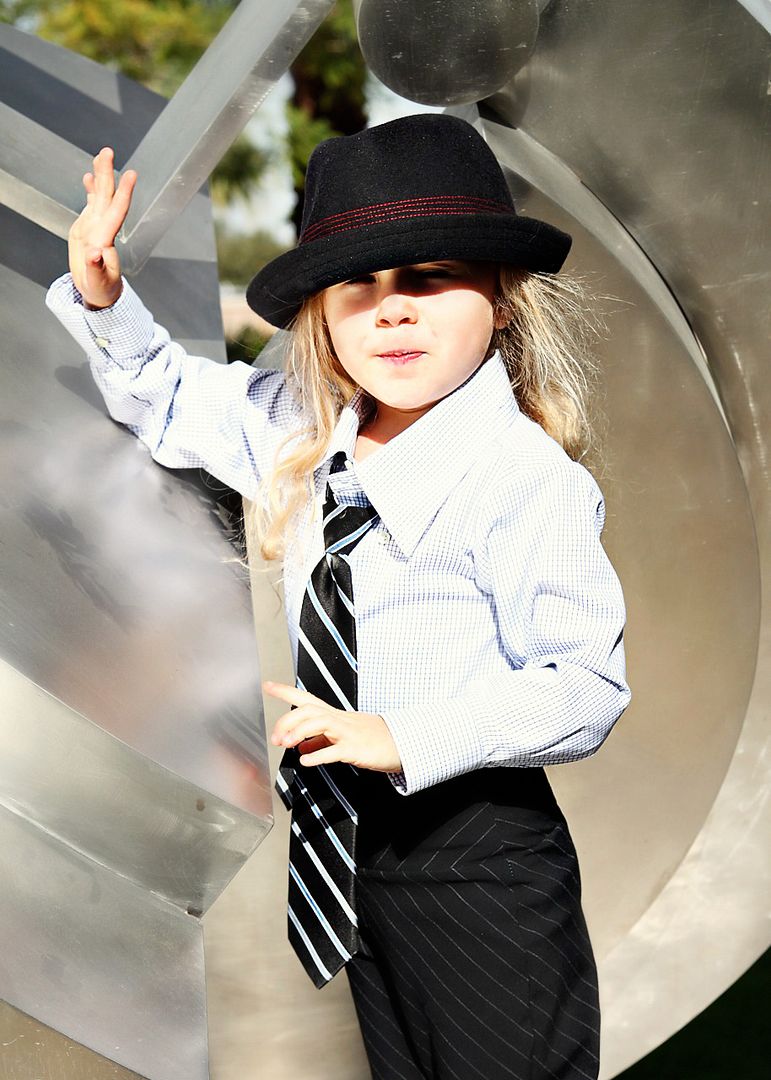 Cheese!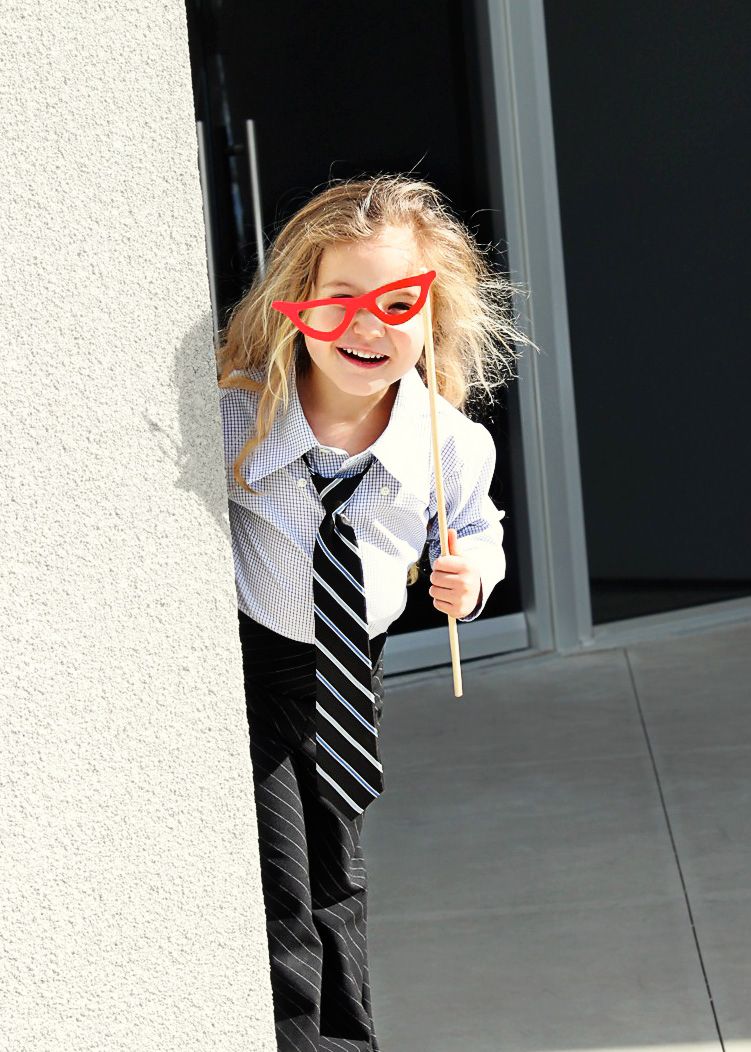 Find the tie pattern below: