New to Lil Blue Boo! Silk screened shorts! These were made out of necessity….Boo wears dresses 99% of the time but she also wears shorts underneath for the hot slide at school! No one wants a burnt bum! I couldn't find a yoga style short I liked so I decided I needed to design my own: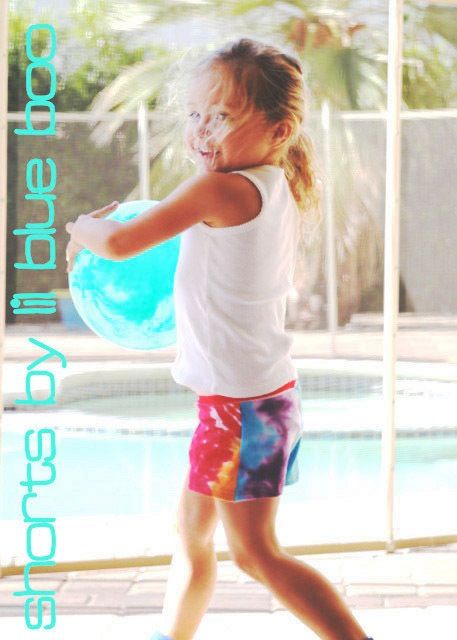 I made her wear a tank top so I could get a photo of them (Graffiti shoes look familiar?)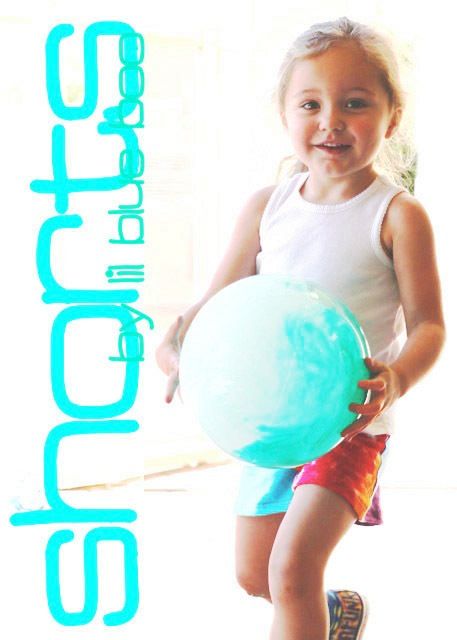 I love mixing and matching them all!

I've also been working on perfecting a new sleeve style…..an extra large fluttery sleeve. Sienna thinks they look like elephant ears (maybe because we just a got an elephant shaped baby pool for her to play in)…..so that's what we named them!
I turned 33 this week! Here I am at 3 years old….same age as Boo now….sporting vintage flutter sleeves.