My new favorite accessory? This rock and roll belt by My Baby Belts! I think I have to have them all…..and I hope they start making matching "mommy" sized belts too. I have the zebra print and the rock and roll one…..these would make great stocking stuffers (plus the owner Abby is super sweet and I love supporting moms in business)! Miss Elle rocked it during a game of Simon Says: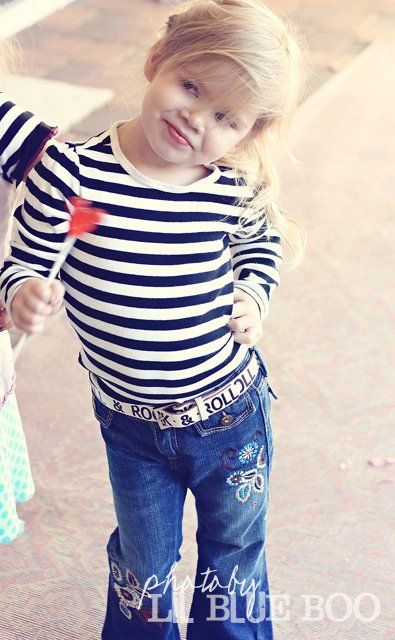 Speaking of accessories….here's my attempt at a handmade headband….love how it turned out. I think I'll be putting together a tutorial soon!
New in the shop for this week only (or until we run out of our botanical print)! The Cranberry Pom Collection….mix and match!
The Cranberry Pom Silk Screened Tee (short or long sleeved) and the Cranberry Pom Twirl Skirt: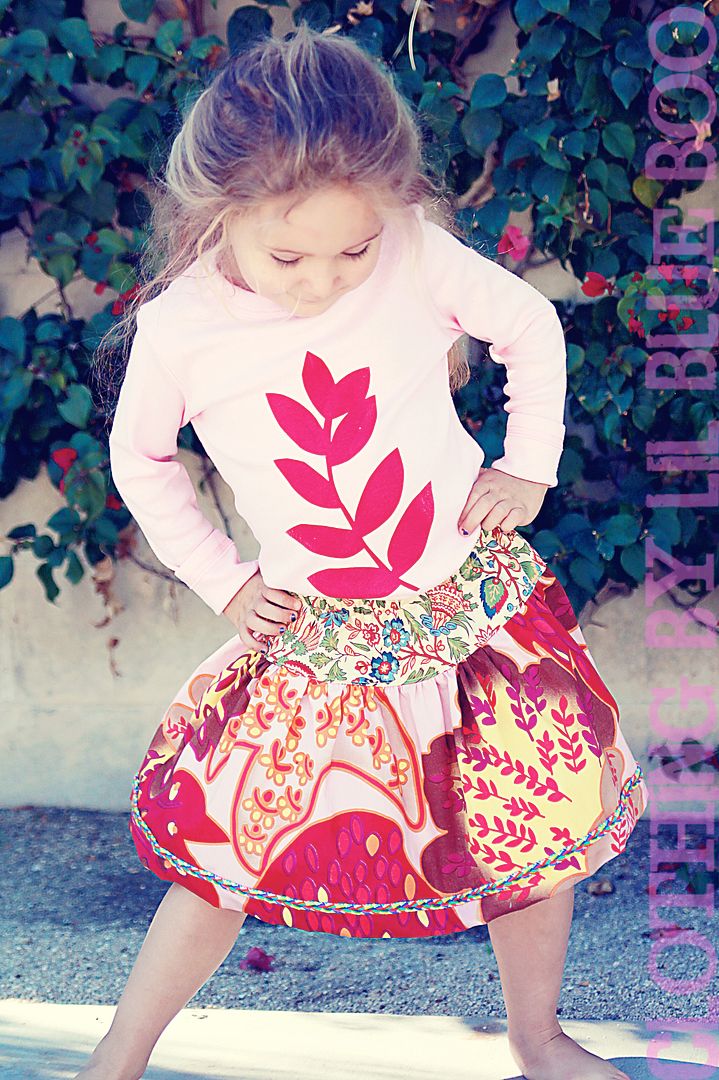 The Cranberry Pom Jumper and Ruffle Pants (pants available separate too):
Amie sent me these fabulous photos of her daughter in a custom Lil Blue Boo dress featuring art by Stephanie Corfee. I've been looking for some boots like that for me!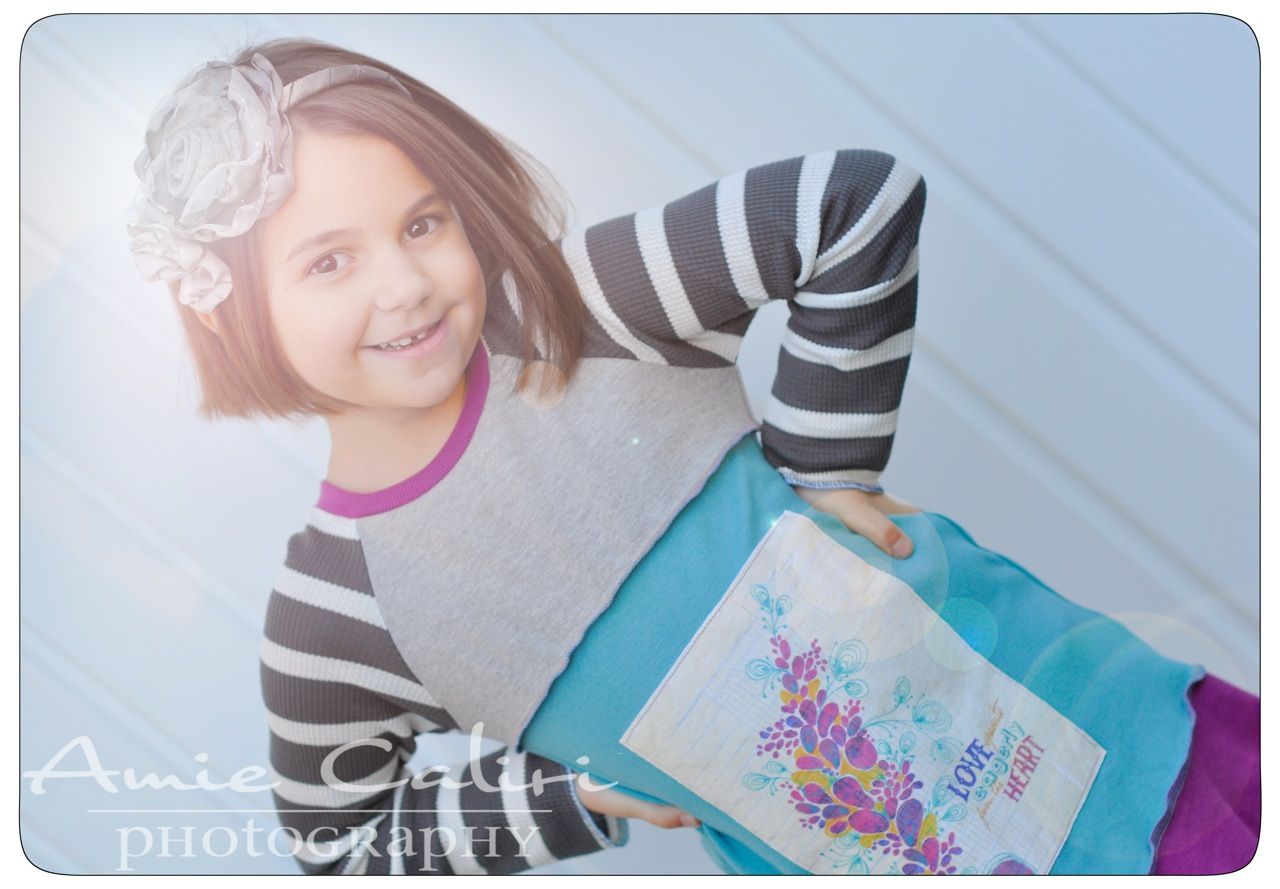 And this fabulous photo by Olivia Hooper of her daughter in a Lil Blue Boo "Cherry Chinese Dragon" dress…….love it. I love the look of toddler wonder on her face!

Gasp! A boy in Lil Blue Boo? Oh yes, I'm working on more…..promise. One-0f-a-kinds coming soon!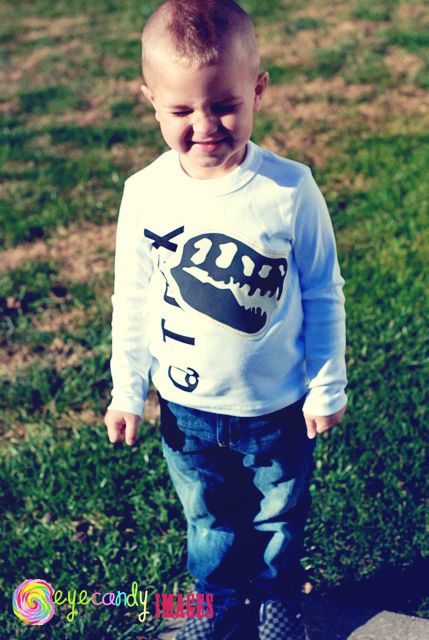 Hope your weekend has been wonderful! I should have added a caution to my previous post on painting….if you give your child large canvases to paint on….they might start to expect them….this could be a VERY expensive hobby once my thrift store painting finds run dry: