I love lining my studio with pretty things. I try to keep anything vintage, colorful in plain view (and hide all the plastic bins behind closed doors!) Cigar boxes, covered with vibrant labels, are perfect for storage.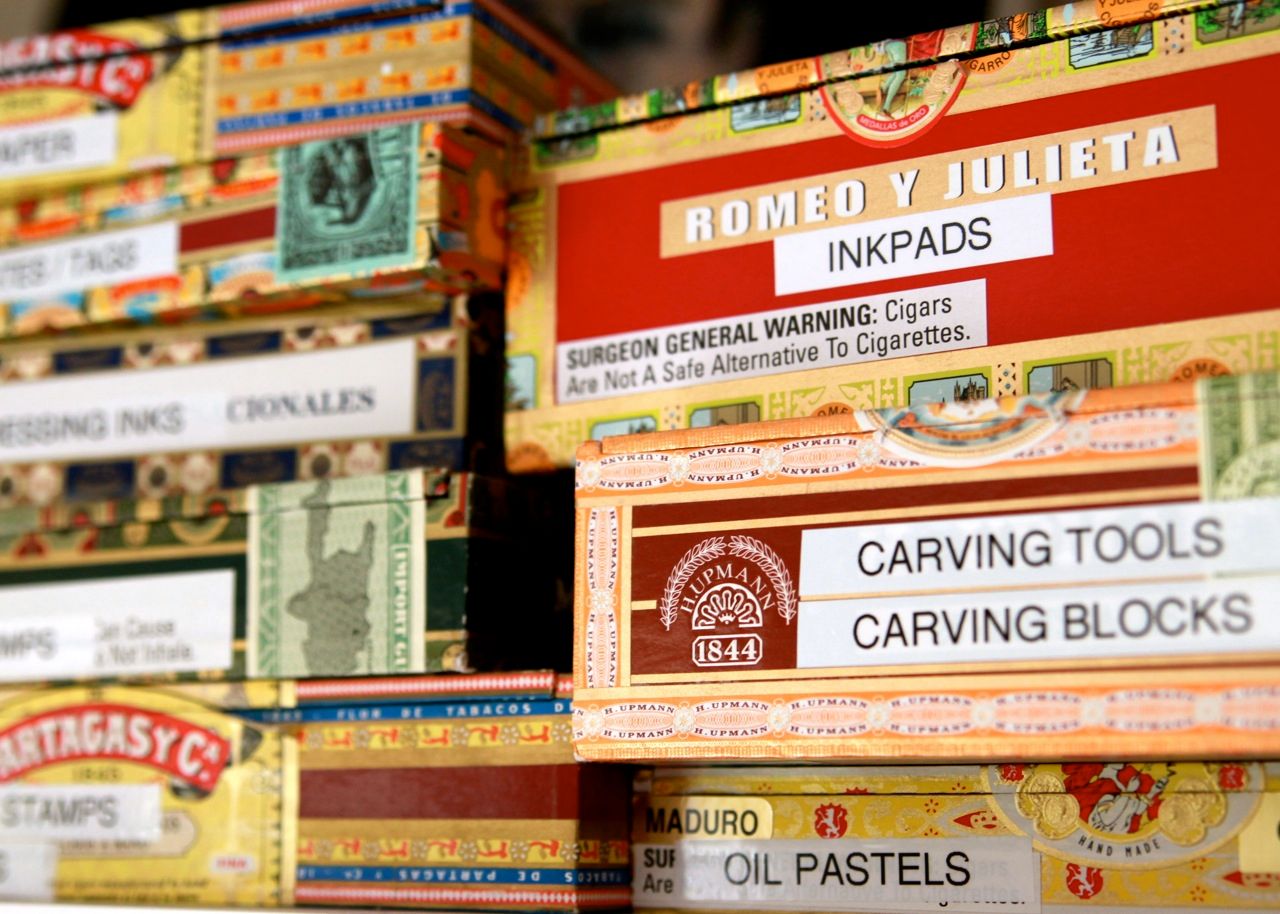 I just use a label maker to identify what is in each box:

I love the varying colors and graphics……

…….and the plain wood ones are just as interesting.

I collect vintage cigar box labels. I use them to cover smaller boxes and also for layering into artwork. I think I picked up most of them through Silver Crow Creations.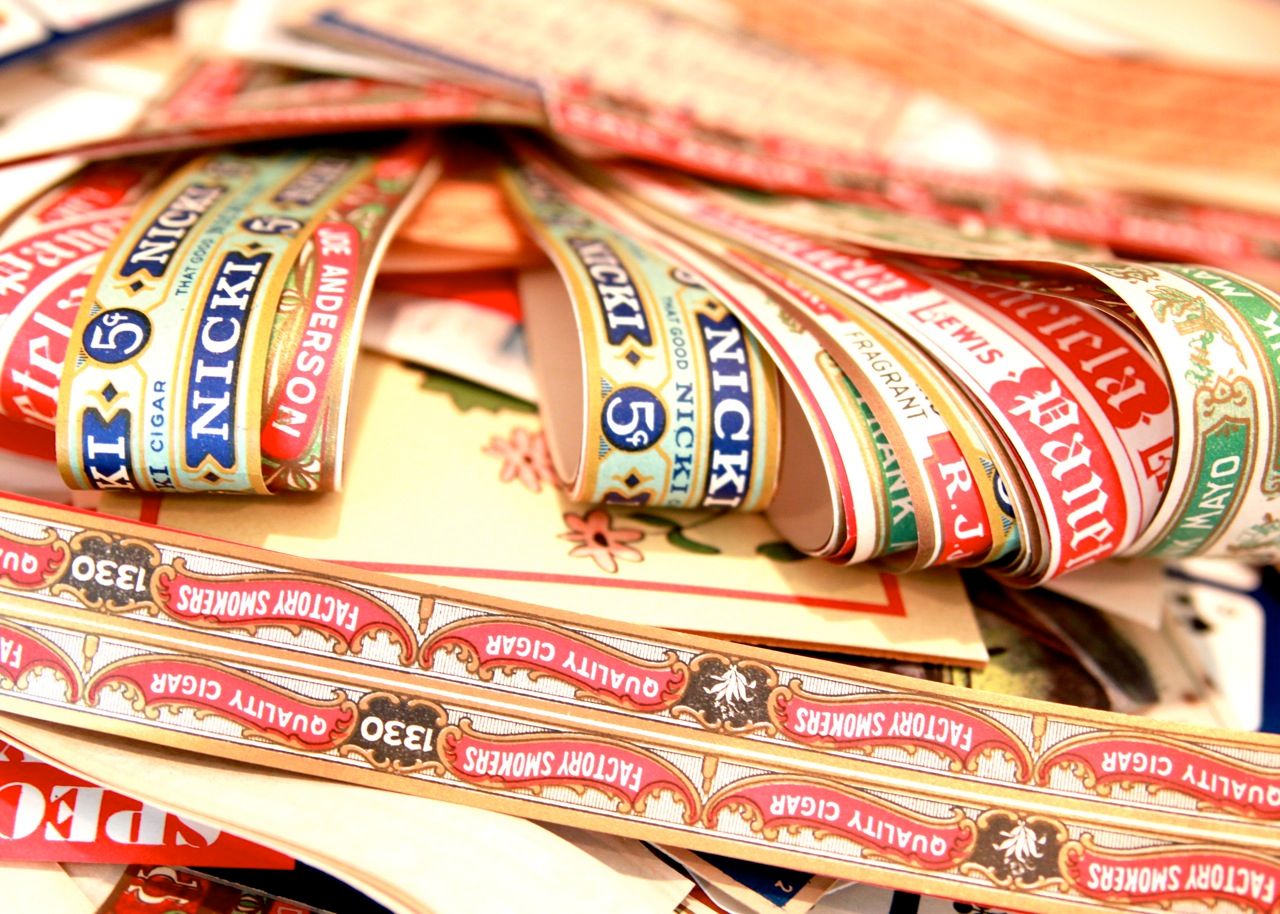 To make smaller storage containers, I start with a small plain box: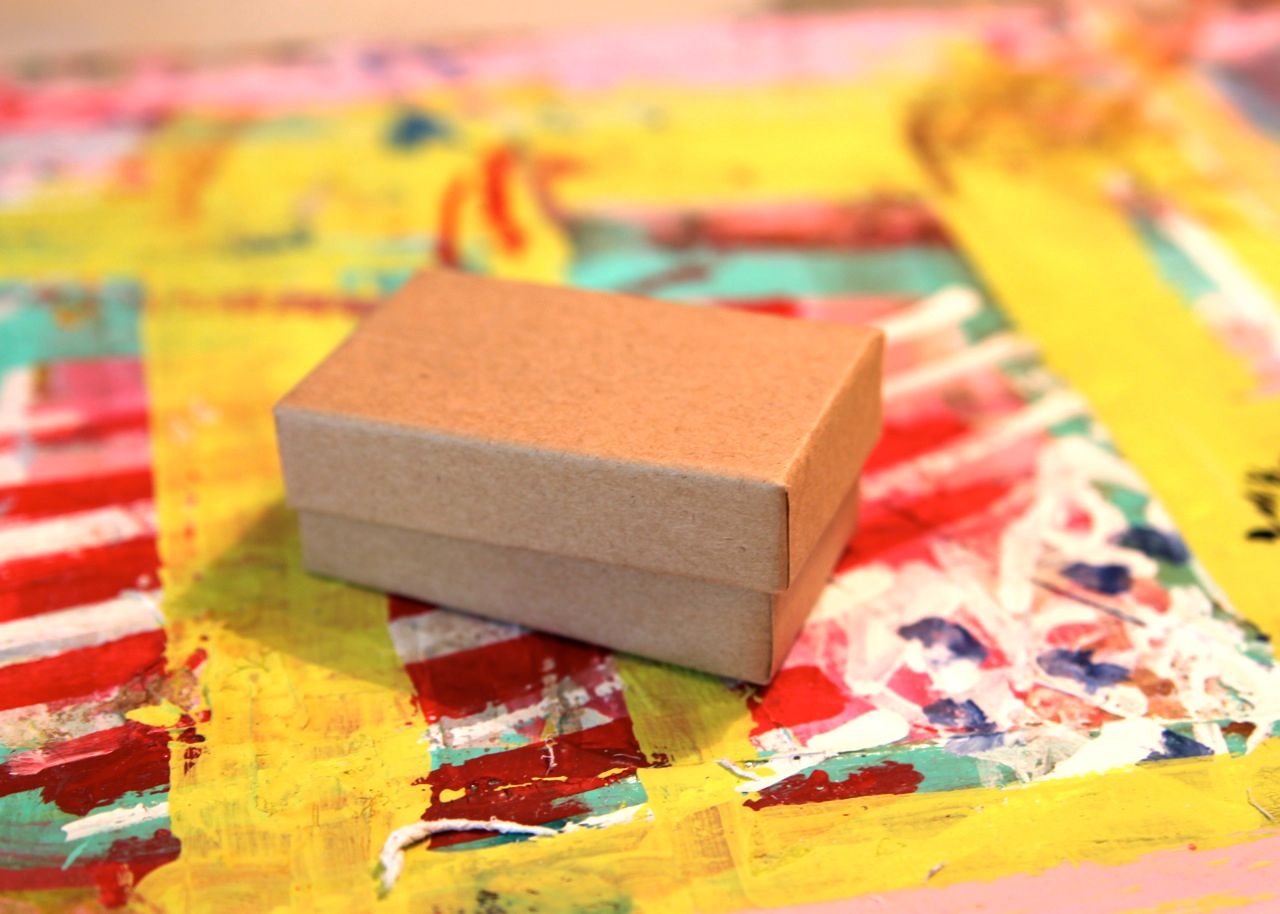 I use Liquitex Gloss Medium & Varnish……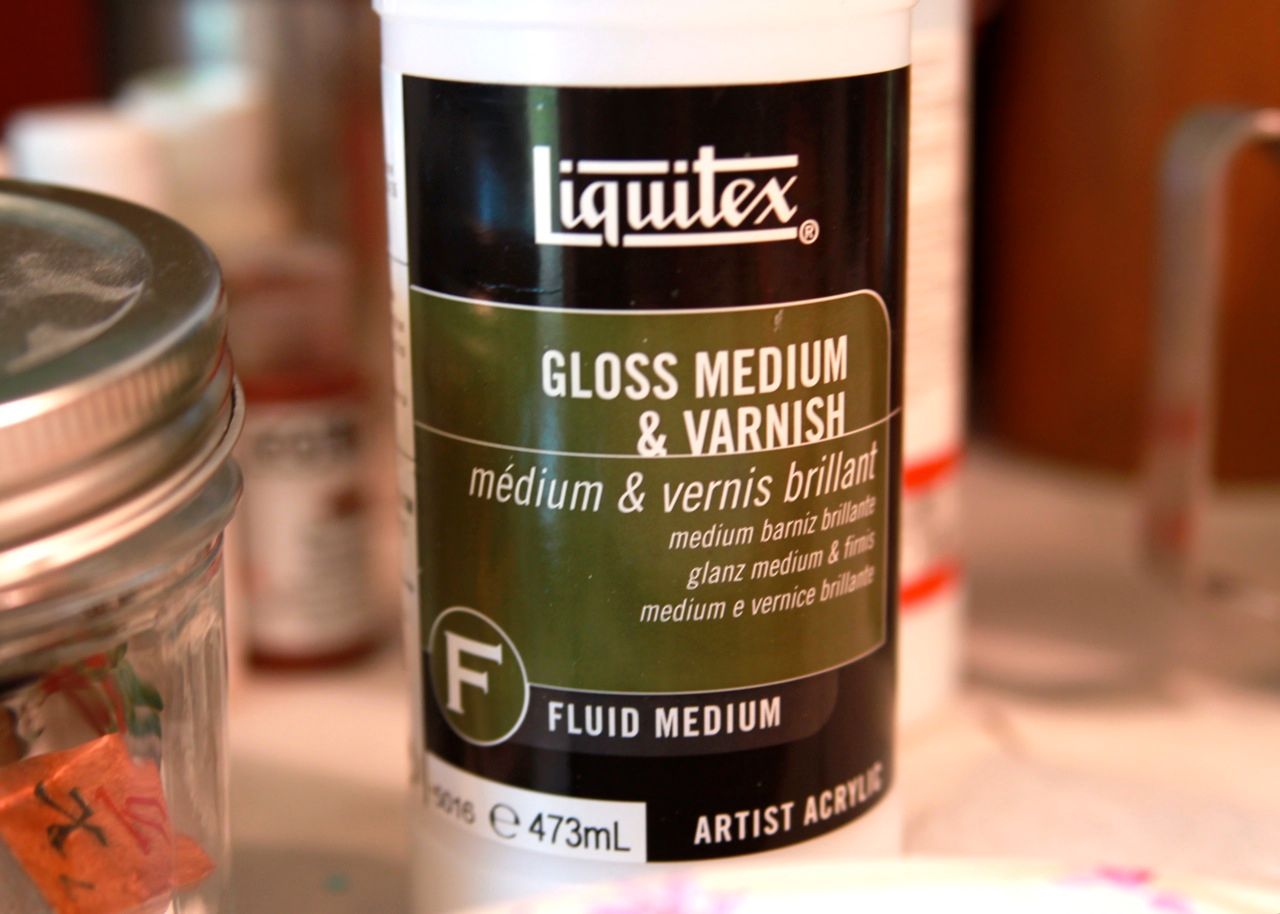 ……to glue small label pieces to the top of the box (you can substitute Mod Podge):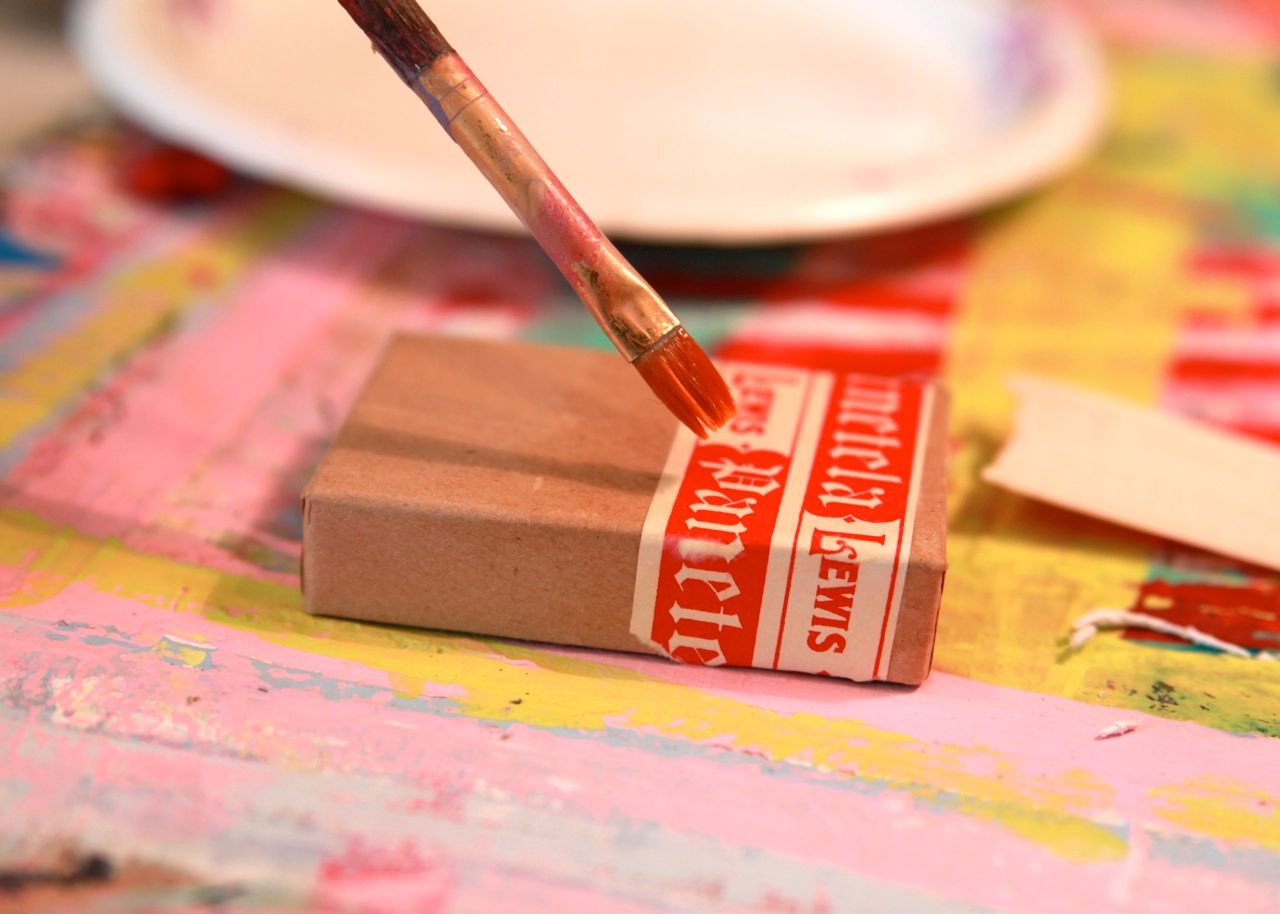 I wrap a label around the outside to cover all the raw edges and fold the excess into the box:
A finished mini-cigar box…..

….vintage and perfect size for small trinkets!