So it started with one top for Boo. The idea was a racer back muumuu …..floaty and lightweight for summer. I came across this fabric that reminded me of vintage Palm Springs resort style (or cushions on an episode of Mad Men) and combined it with some of my own silk screens…I dig it. I even managed to get a few good photos this morning at the park despite her being tired and grumpy. I love this style so much.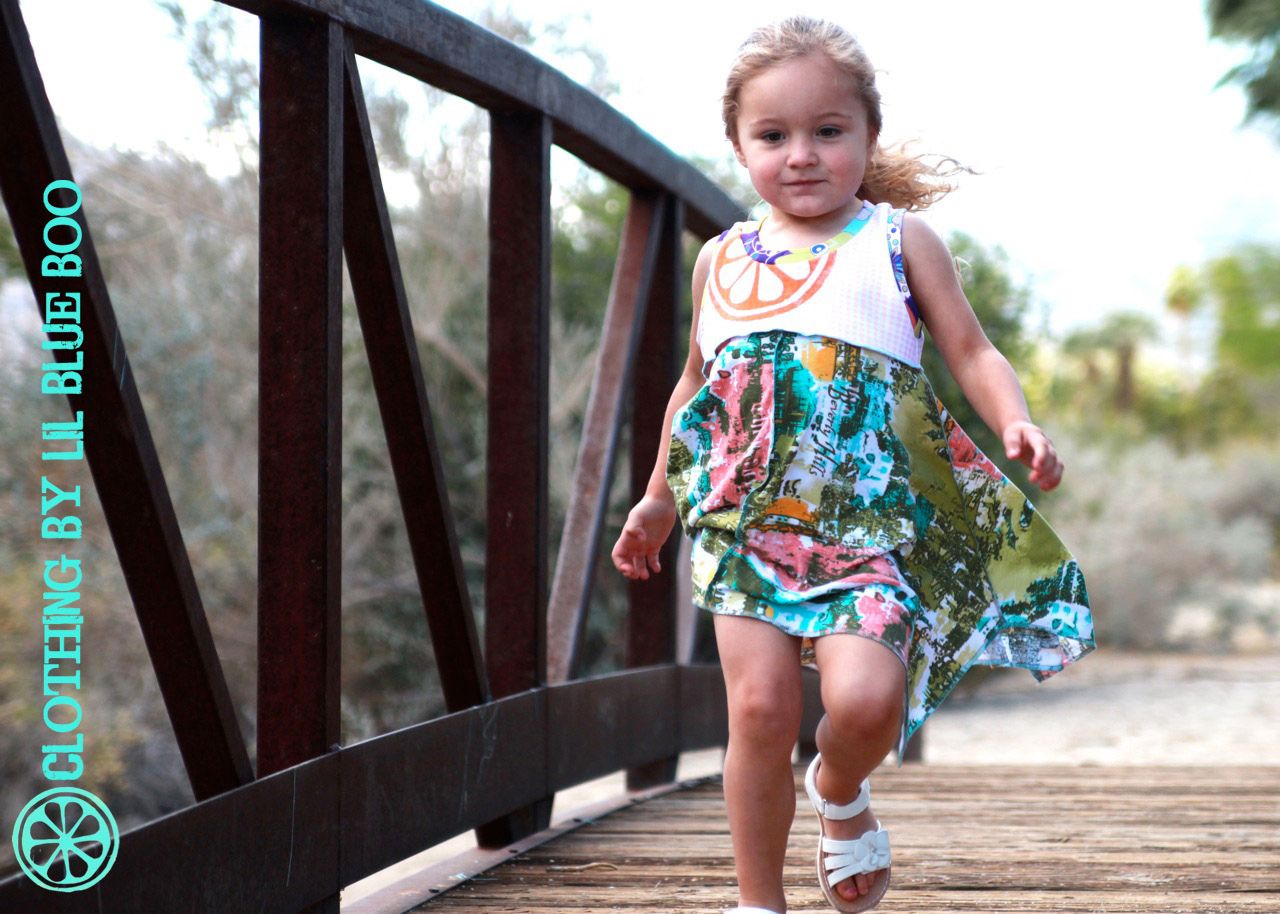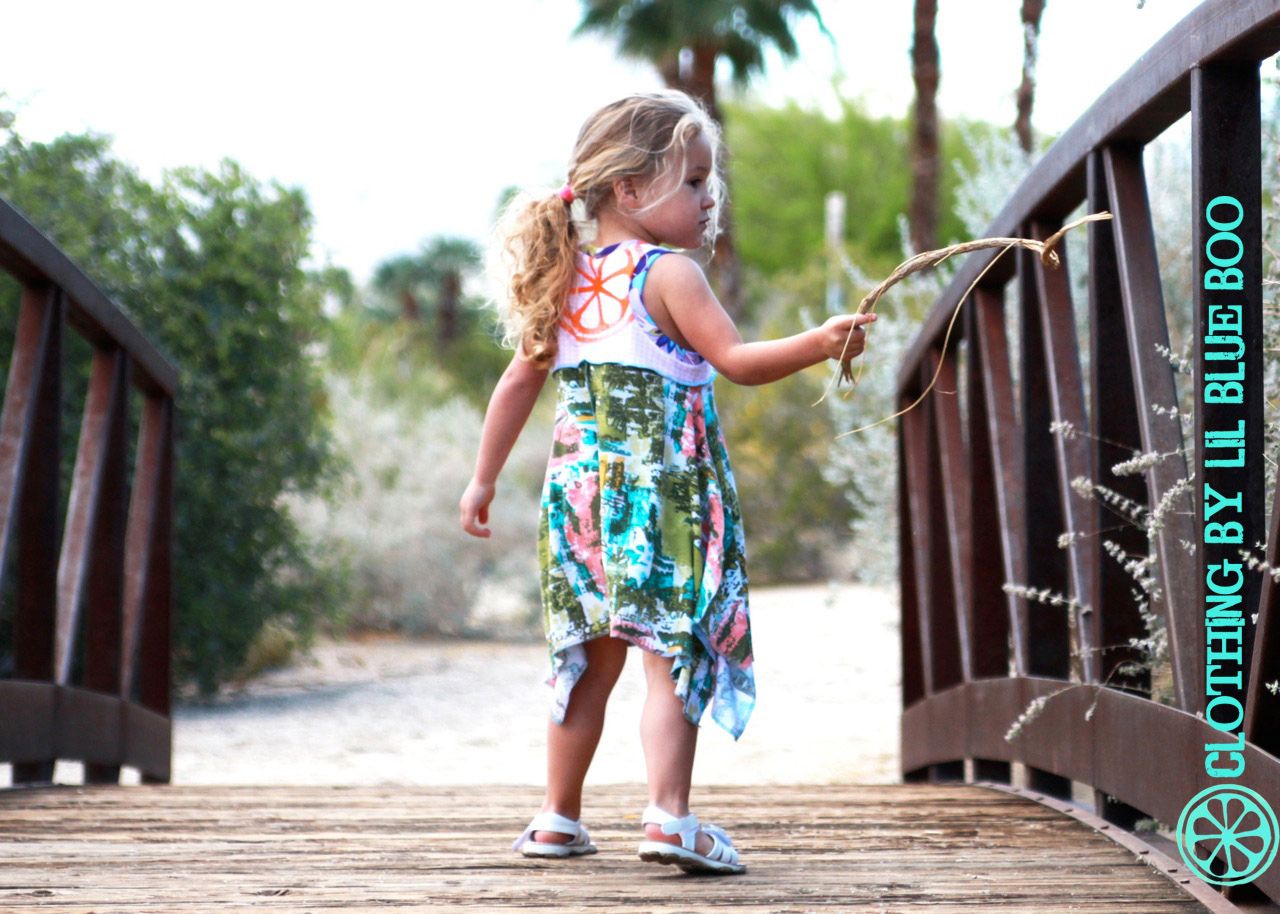 Here are a few that I added yesterday. I've been experimenting with some new bamboo fabrics…..loving how soft they are…..like butter. Some of the dresses have some upcycled pieces, others are 100% new. If I can find some help soon I'd love to start adding some adult sizes too…..as dorky as it sounds, I love matching with my daughter 😉 As always, I try to add a few every day to my
Lil Blue Boo Clothing
shop….so if they are all sold out just keep checking (or check
Facebook
to see when I am listing them).