….like little footprints on my freshly mopped floor.
Now don't get all jealous on me….
……but I want to introduce you to an amazing specimen of a vacuum cleaner (
and sorry to disappoint but this is NOT the next LBB giveaway)
.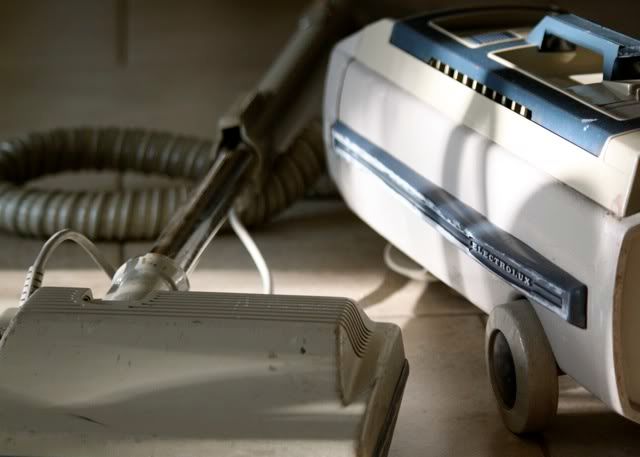 I am sentimental about some strange things….including this old Electrolux that used to be my parents. My husband has tried to buy me a new one countless times…..I refuse.
It is sounding a little "sick" …..time to scout out a local vacuum doc.
P.S. Have you tried the new Scotch-Brite Stainless Steel Cleaner at Costco? Love it. And I'm picky and I've tried everything…..