Left Boo with my mother and sister for a few days and Brett and I spent the day at the new house working.  This was my entire morning…cleaning grout and caulking.  A paste of Bon Ami and water did the trick and it looks like new again: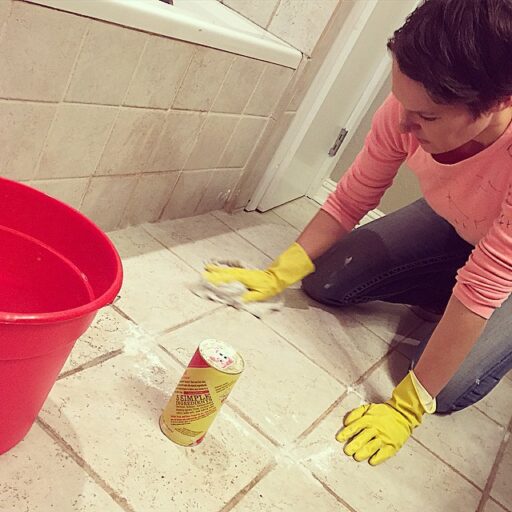 I buy the original formula…mostly because I like the vintage packaging. I'm easy to market to. Love this old vintage Bon Ami ad: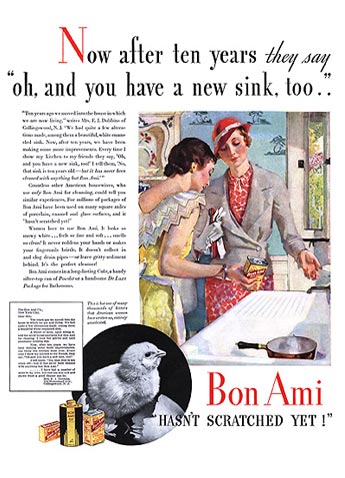 10 hours of hard labor from 9am to about 7pm today and I'm so tired this is all I can write. I'm going to watch Violette.  And maybe learn French in 2015.