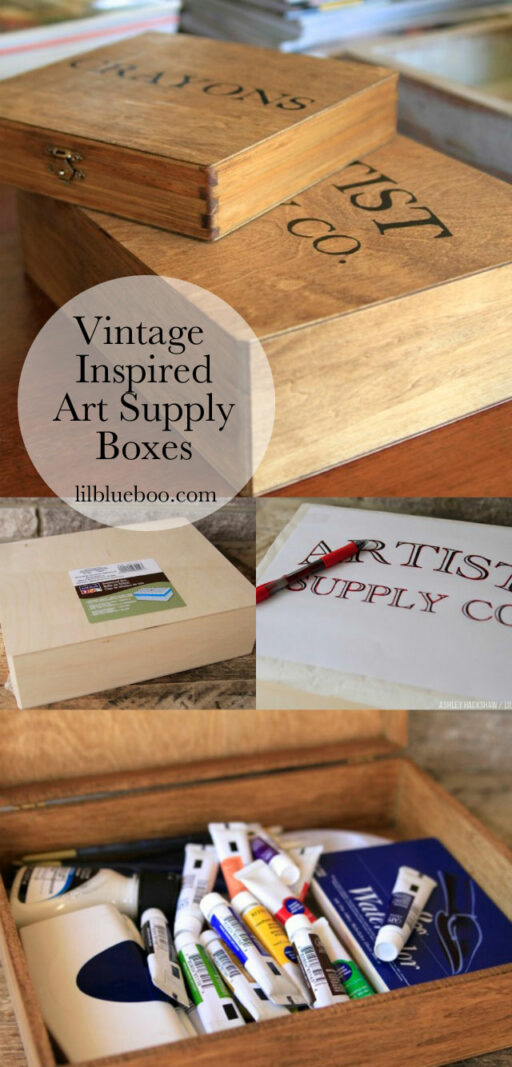 This month's Michaels Makers theme is New Year's Craft Resolutions. The challenge was to start the year off with craft resolutions and since we just moved into our new home I get to start completely from scratch again with my creative space. Michaels wanted me to share my creative space and since I haven't even had a chance to unpack I thought I'd share the huge space I left behind in California…remember this?
Click here to see a detailed post on my old creative space.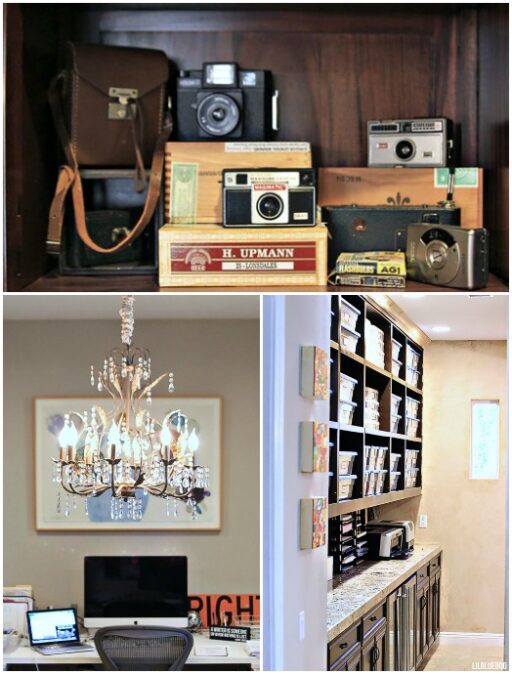 Now I'm starting over with a much smaller space but I'm more inspired than ever. This month I thought I'd start with a few handmade boxes with a vintage inspired theme to hold various art supplies.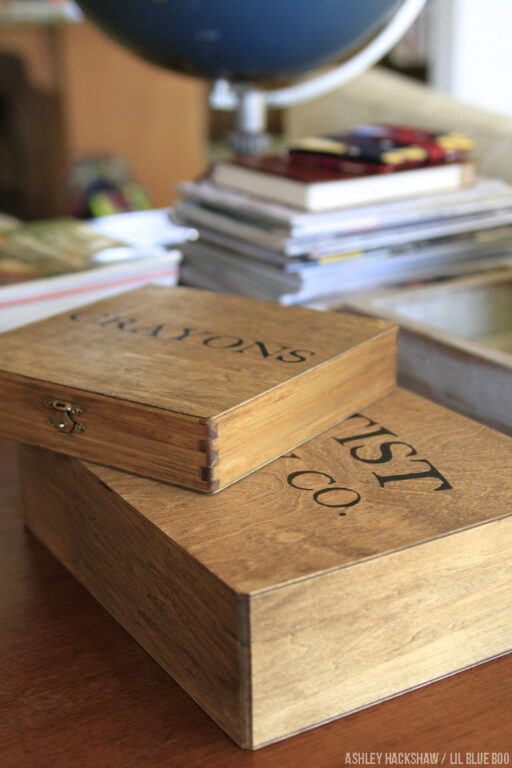 Michaels sells various sizes of pre-made unfinished wood boxes like this one: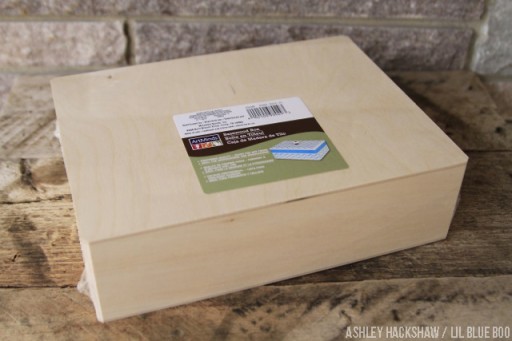 I created an image using plain text and printed it out onto regular paper.  Here are the images I used as jpegs if you would like to save them and use them:
Once they were printed I taped each in place over a piece of transfer paper. I used the kind of transfer paper with white chalk on the other side because it leaves just a faint line when you apply pressure to it. I traced each letter carefully with enough pressure to transfer the image to the wood: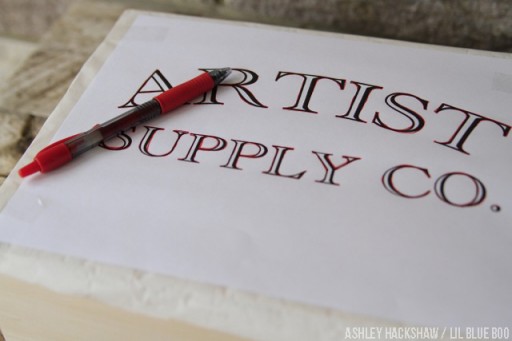 Then using black acrylic paint and the tiniest paint brush I filled in all the letters.  I have a VERY shaky hand so if I can do it, you can do it.  Since I am going for a distressed look it doesn't matter if the letters are perfect anyways: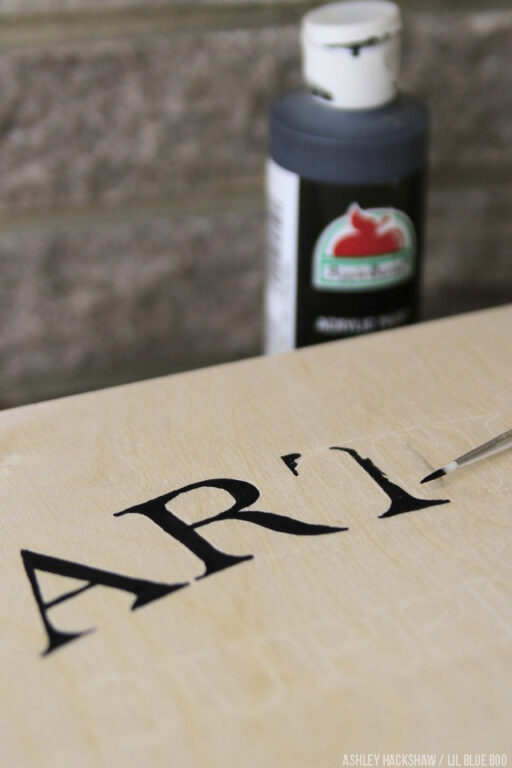 Once the black paint dried I used a brush and rag to apply a coat of wood stain: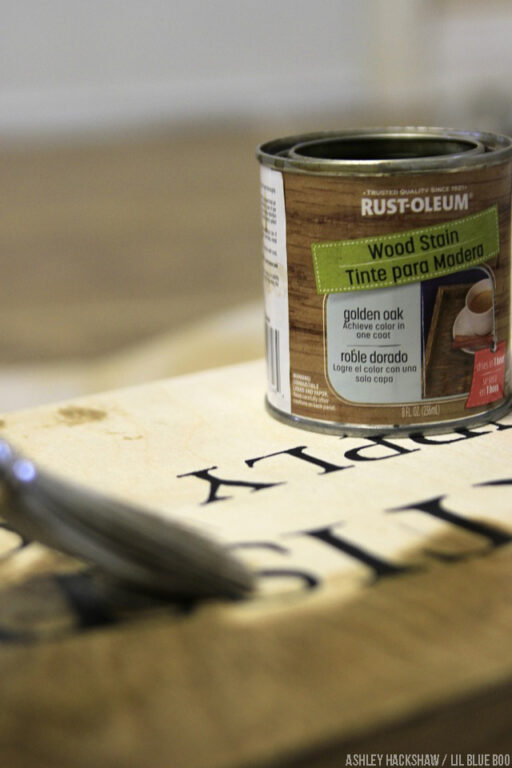 It will take a few hours for the stain to dry but here are the finished boxes: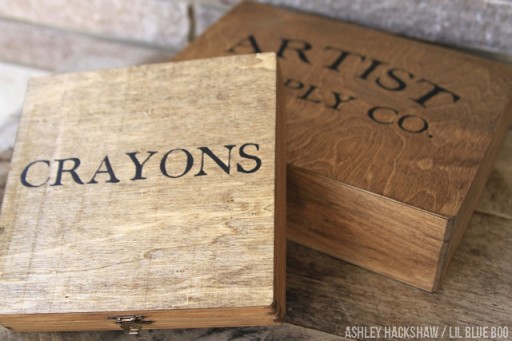 Love the look of these and they will look great stored anywhere: a shelf, a desk, a table.  A great idea for a gift too:
Filled with crayons: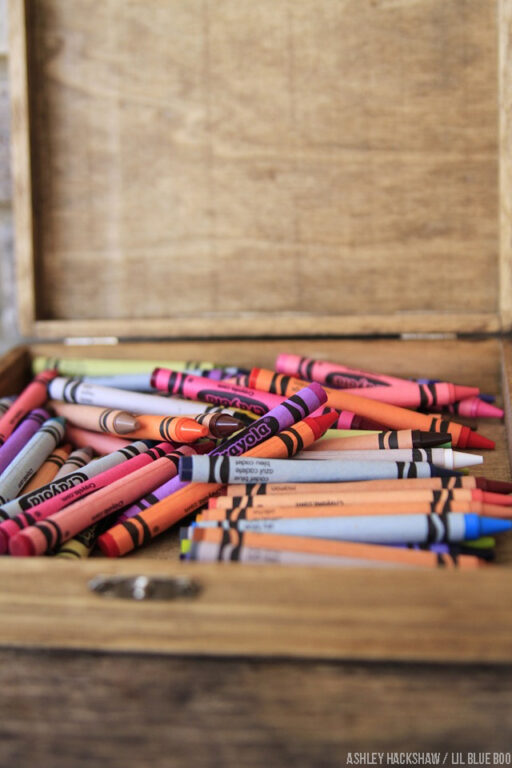 Here is the "Artist Supply Co" box: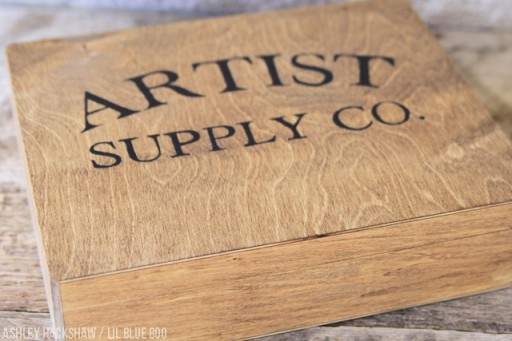 Filled with all of my watercolor painting supplies: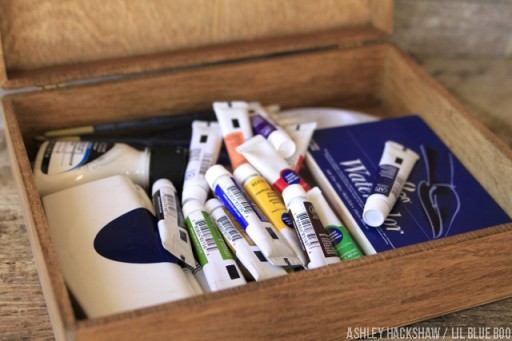 Not just organization…home decor accent too: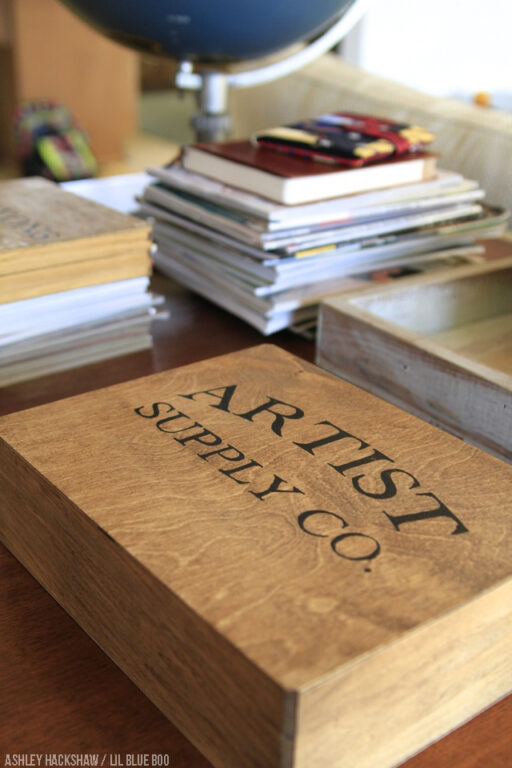 More organization posts I've done here: [Read more…]