Tomorrow is December 1st! Do you have your advent calendar ready? We have a couple of printable options in the shop that are easy to put together, inexpensive and cute!
Count down the days to Christmas with this fun present advent calendar from Wants & Wishes! Your children will be giddy with delight as they open a present each day. You can place a sweet for each day and or a Christmas activity for your family to do together during this happy season!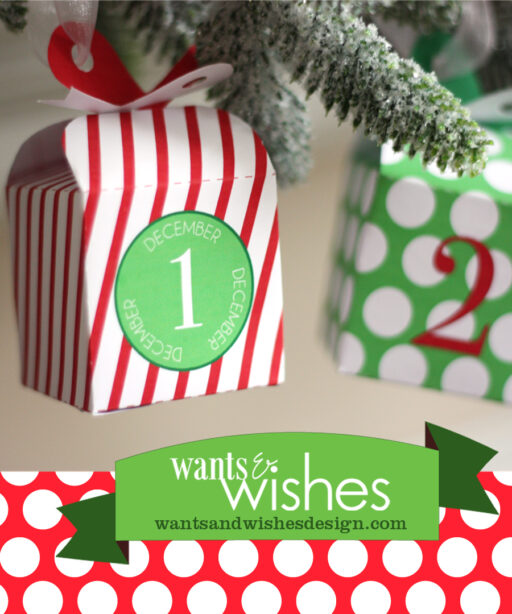 Printable Christmas Countdown Calendar by Pen & Paint! Print, cut and count down to Christmas. Every day has a different activity! Hang the cards as a garland or wrap in individual bag with a treat. You can see what we did with the printable here.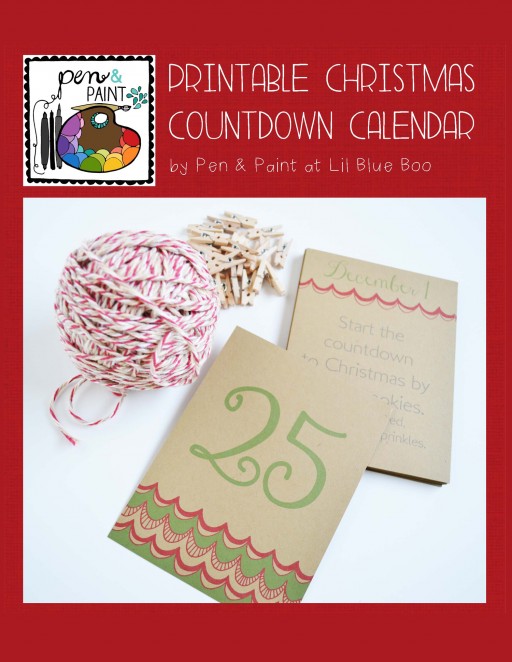 Ho! Ho! Ho! These holiday themed overlays by Dutch Studio are a great way to add some fun to your photos.  You can also use them as graphics for holiday cards, scrapbooking, clothing and crafting.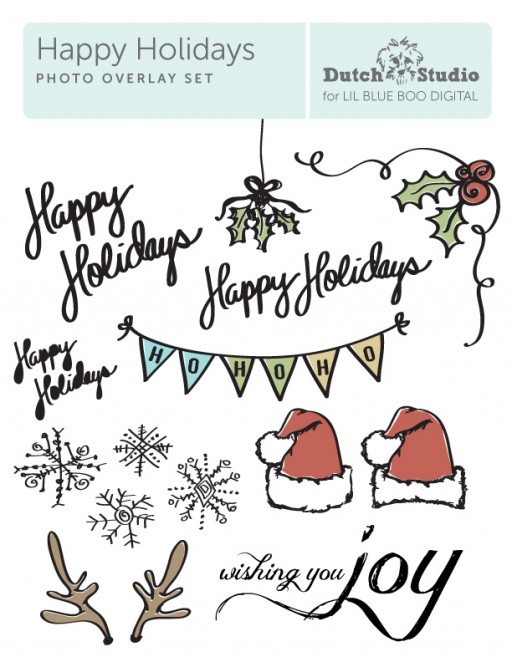 Spread a little holiday cheer with these exclusive card templates by Knappscraps!