I've been telling my story….now it's time to tell yours!
These are so inspiring. I love all the smiles.
Thank you for sharing!

Meet Nicole!

Nicole was recently diagnosed with stage IIIc breast cancer (invasive ductal carcinoma). She is currently in her second round of chemo treatment and is experimenting with many fun ways to cover her bald head! I would say so! Follow her journey here.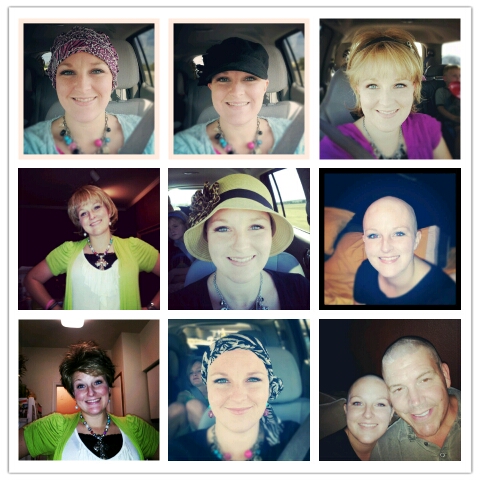 Meet Melissa!