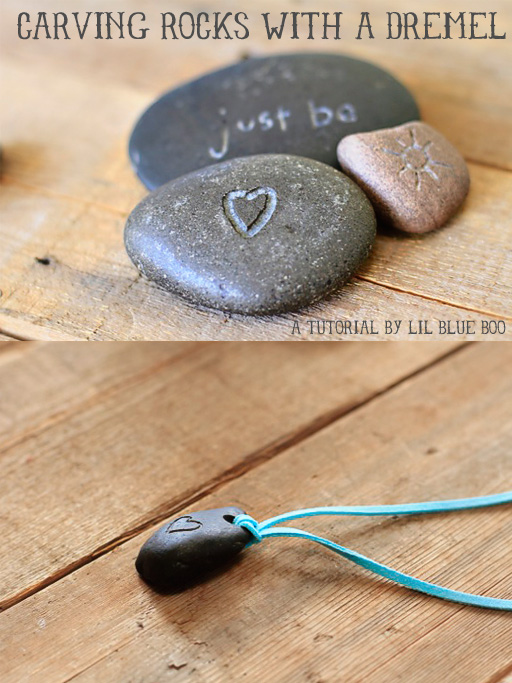 There is something very gratifying about carving into a rock.  This project was kind of therapeutic. I was thinking I'd carve some words into rocks and maybe start leaving them around Palm Desert to see if people find them….
I love large river rocks: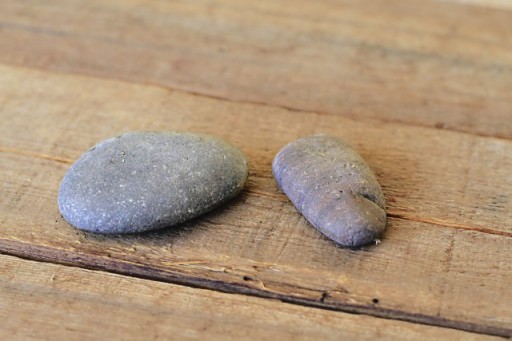 All you really need for this project is a Dremel (I used the new cordless Dremel 8220), a few different attachments, a bowl of water and rocks: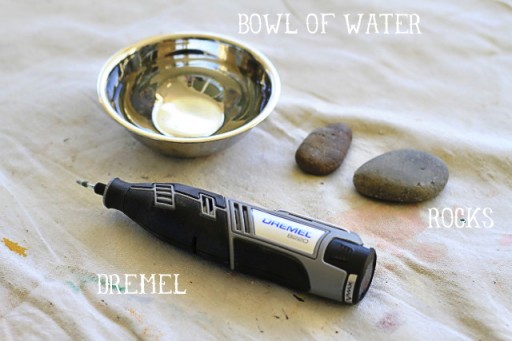 For softer rocks a silicon carbide grinding stone is all you need. (it's the same attachment that I used for the broken china accessories here)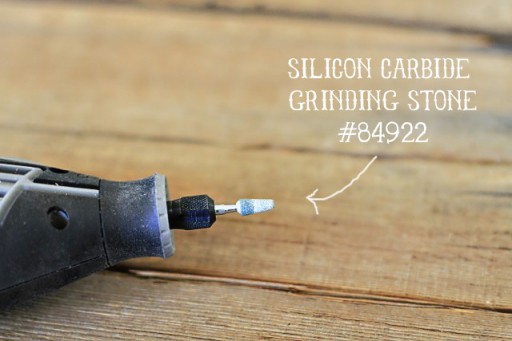 I drew a sketch onto my rock first: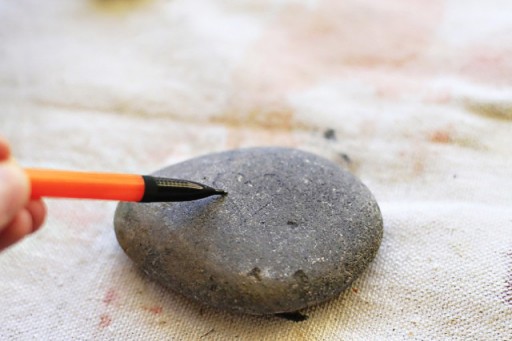 Then, at a low speed, I slowly etched my design into the rock:
(Note: Make sure to wear protective eye wear!)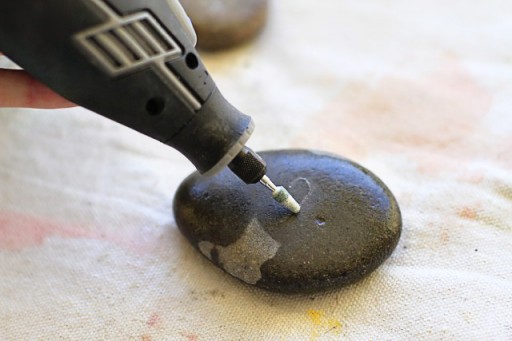 I carefully went over my design, etching a little deeper each time. Every few seconds, I dipped it in water which cools the rock off and makes it easier to see what I'm doing:
The finished carving: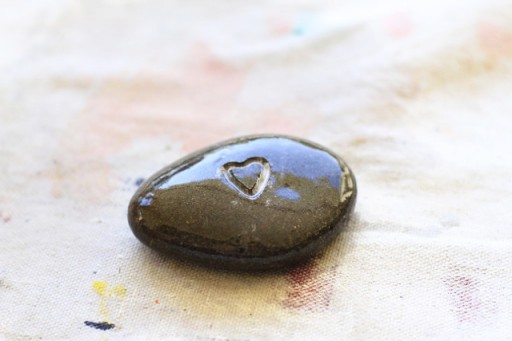 I took a rag and applied a little beeswax and buffed the rock to a shine which makes the design stand out a little more: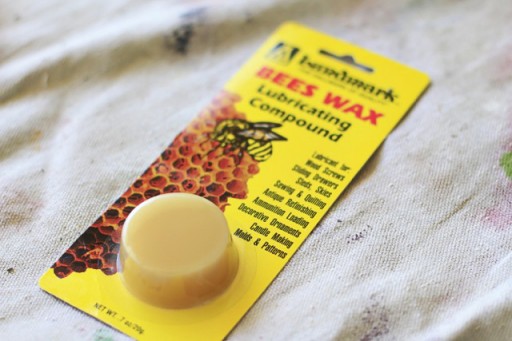 Polished and ready for a gift or decor: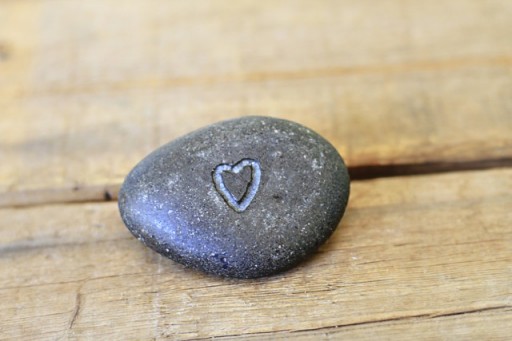 Some rocks are a little harder than others. I'm not a geologist so I can't help you out here….you'll have to experiment a little. Harder rocks will require a diamond bit for carving….or you'll wear out the carbide bit too quickly: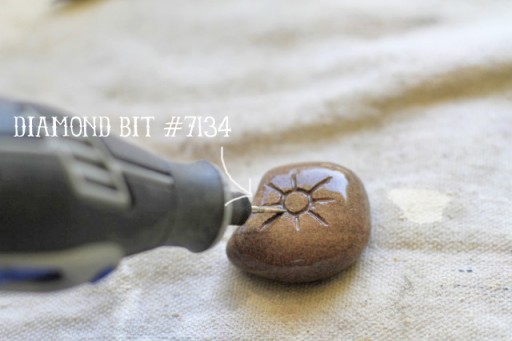 You can also use a polishing wheel for adding beeswax: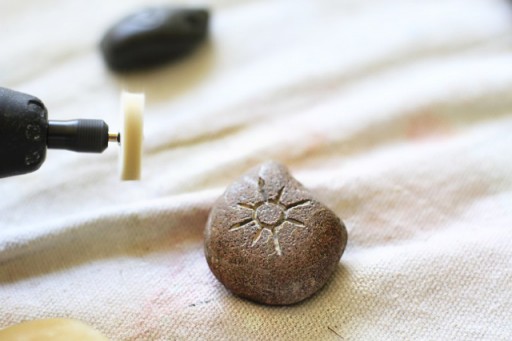 Sunshine: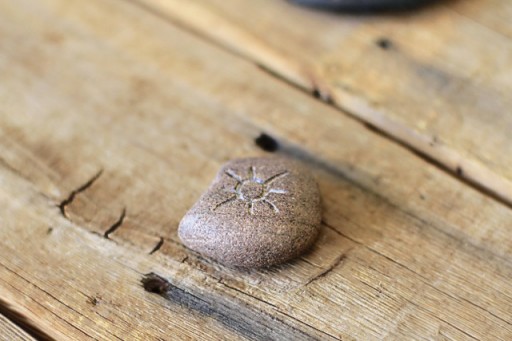 To make jewelry and accessories with rocks all you have to do is drill a hole. You can use a diamond bit on a drill or use your Dremel for this as well: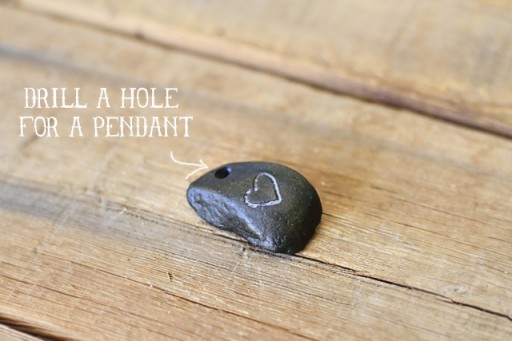 I found a rock with a thinner end: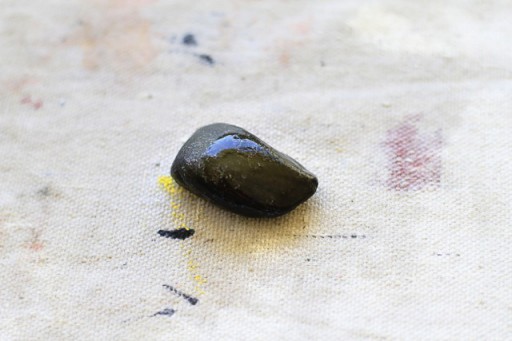 And used the Dremel to drill through the end. It takes a little patience, and lots of water, but eventually I got through…..it took about 8 minutes of on and off drilling: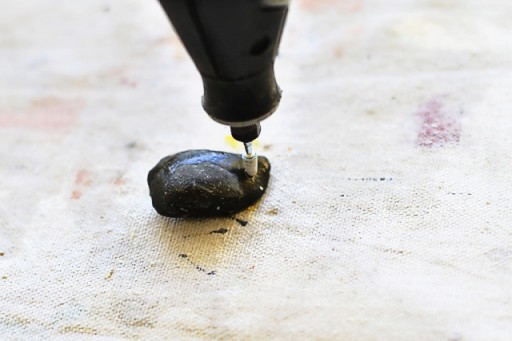 A fun necklace with a suede lace added: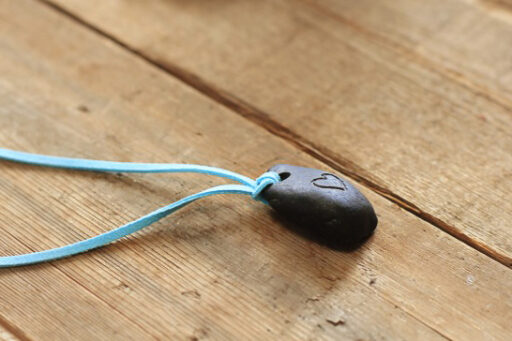 Another idea….add a few words or a short quote to a rock: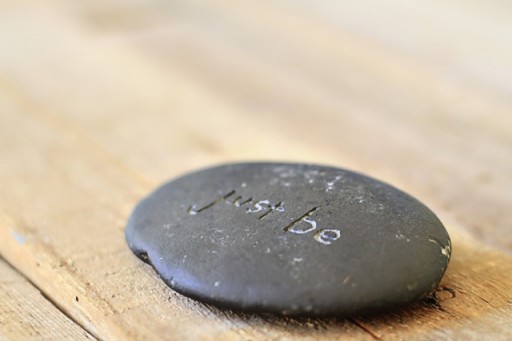 Make a collection for the coffee table: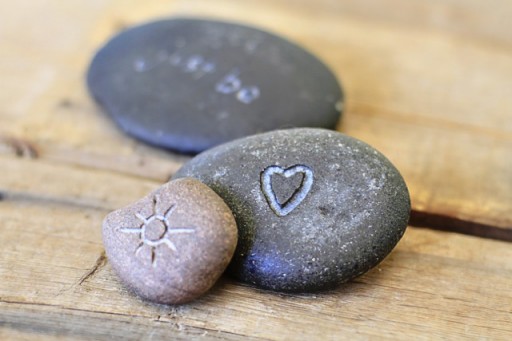 …..or make one for a gift: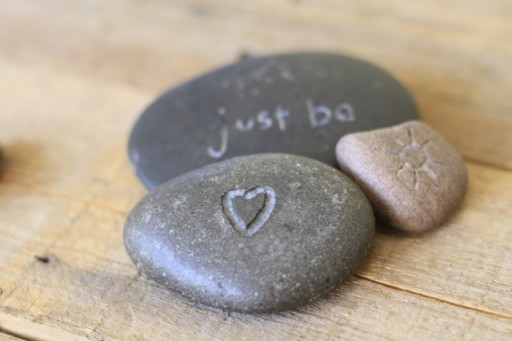 Make sure to check out this tutorial on recycling broken china too!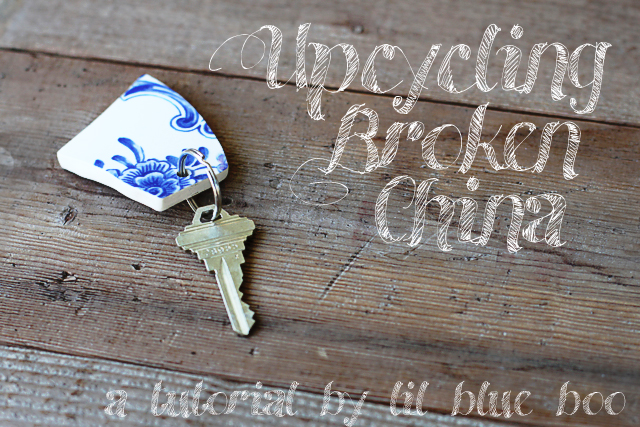 Disclaimer: A big thanks to Dremel for sponsoring this post!
P.S. Make sure to sign up for my weekly newsletter.…it's where I give my weekly rundown. Your info is safe with me…..never shared with anyone else…..promise. I don't spam. Promise.