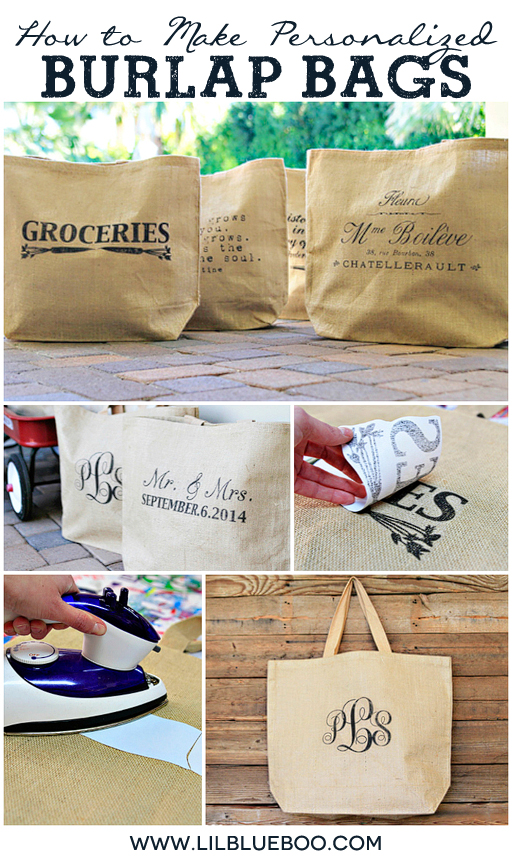 Love burlap…and I love these burlap bags from Dharma Trading. I thought they'd make great gifts or even stylish reusable grocery bags:
Supplies:
Burlap or Jute Bags
Supersoft Transfer Paper
Ink Jet Printer
Iron
There are several ways you can personalize the bags:
1. Silk screening or freezer paper stencils. (see my Beach Bag Tote tutorial here)
2. Spray paint with stencils
3. Fabric applique
4. Transfer Paper
I chose transfer paper for these particular bags because I wante pretty detailed graphics and it takes way too much patience to hand cut a stencil for something like that.
First, I created this little "Groceries" graphic in Photoshop. If I'm making a graphic that prints out onto multiple pages I usually use Powerpoint to size and print it because it turns out easier to visualize and match up. I printed out the graphic onto Super Soft Transfer paper: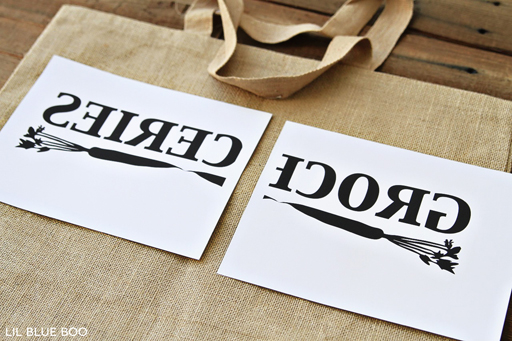 Transfer paper from Dharma Trading.
I carefully cut out my graphic and made sure the two sides matched up, placing them face down onto the burlap bag.  Pressing a hot iron for a few minutes (careful not to burn the paper or bag!) transfers the image to the bag: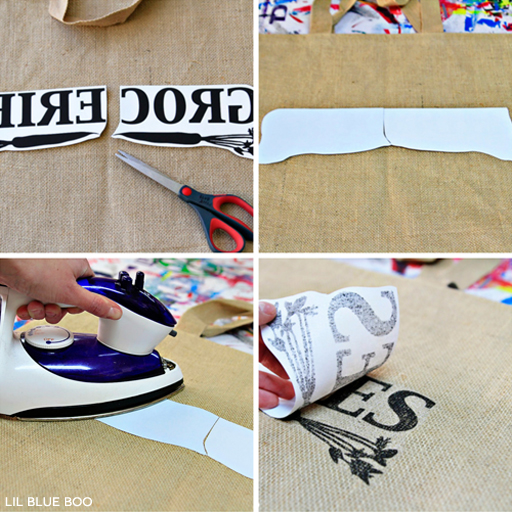 An instant custom bag: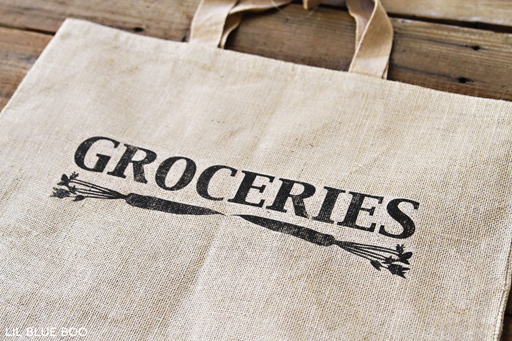 Here's one I made for my sister.  This would be a great bridesmaid gift or graduation gifts for friends: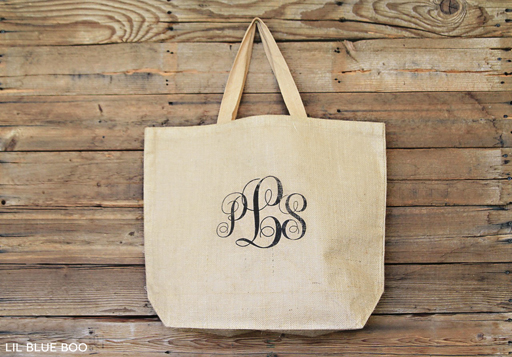 The bags come in 2 different sizes. These are the large size.  Big enough for the beach, a large grocery haul etc: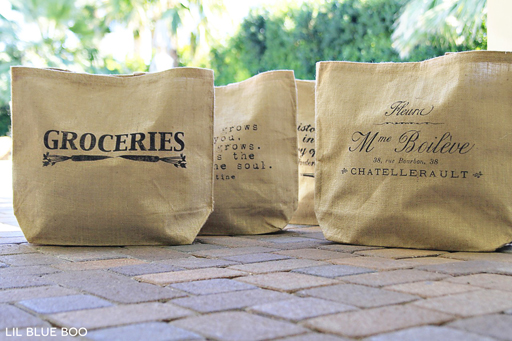 Label one with a favorite quote: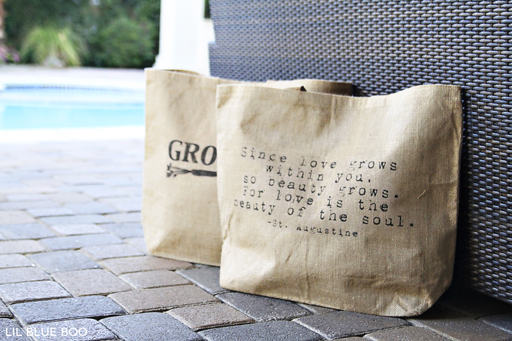 The Graphics Fairy is a great place to download vintage images like this one (already reversed for transfer):
An engagement or wedding gift: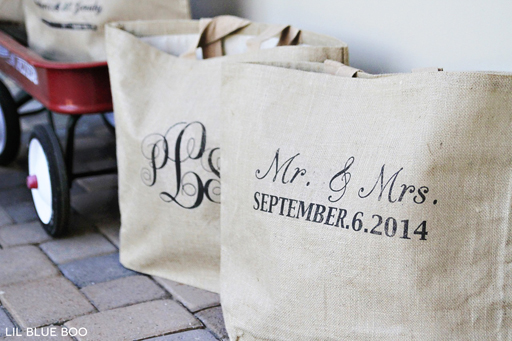 Love how all these turned out: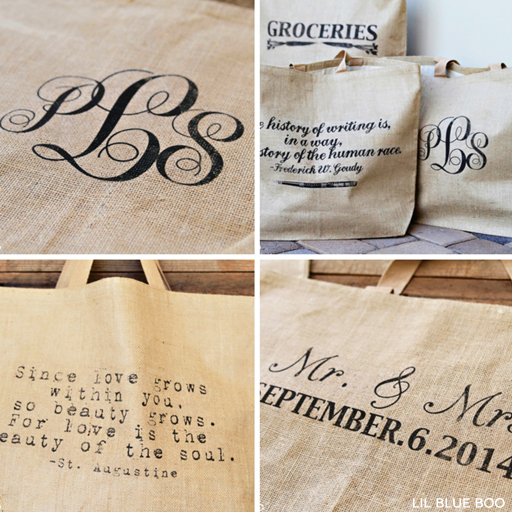 Here's the "Groceries" graphic to make it easier on you to make.  Just click the links below the graphic!

Let me know if you make one….make sure to send me the link as always so that I can pin to my "DIY Love" board for others to see!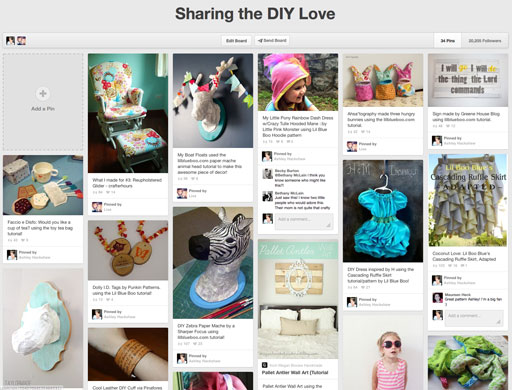 Disclaimer: Dharma Trading is an advertiser on Lil Blue Boo, but all project ideas, product opinions, reviews and suggested uses are all my own.