My friend Ashley (we share the same name) recently asked me if she thought I could teach her to be crafty, for a column she's working on for our local newspaper.  Of course I said yes…I think everyone can be crafty if they just take the time to sit down and make something. I picked a craft that has been around for a while and has very few steps. I've even seen them for sale in desert touristy shops…and yes I was tempted to buy one.  Two weeks ago Ashley and I sat down to make these beauties: hand painted rock cactus plants.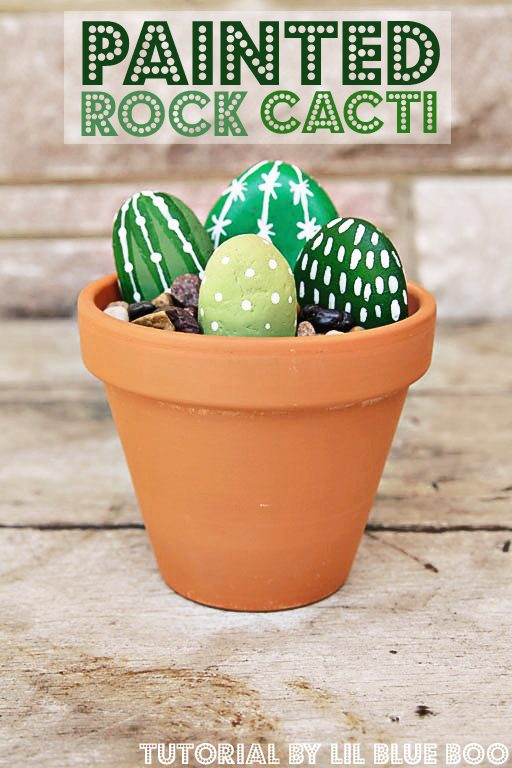 First you'll need some rocks. I could have gone looking for some outside but I got all of our rocks from Michaels because they have these great pre-sorted bundles of smooth river stones and smaller rock fill.  The only other materials we needed was paint and I have a wide variety of green shades that resemble cactus plants: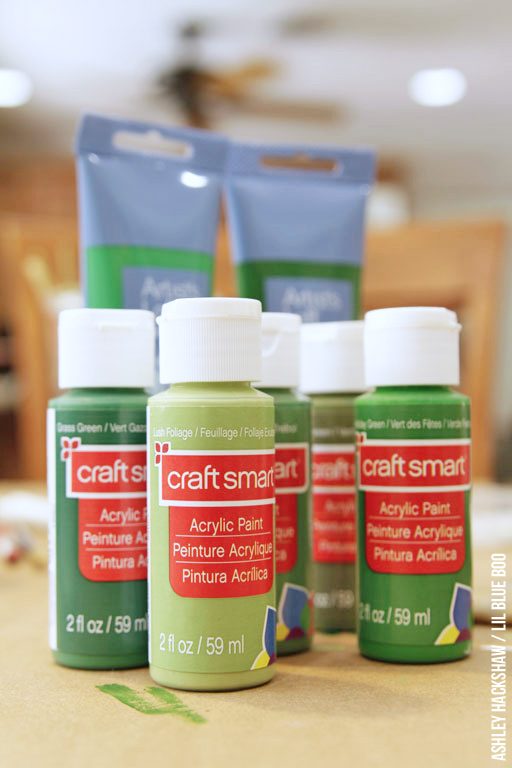 The first step is to paint the rocks varying shades of green that compliment each other as a group, lights and darks that will contrast:
There are many ways to paint a cactus. I like to practice different patterns on scrap paper before painting the actual rock: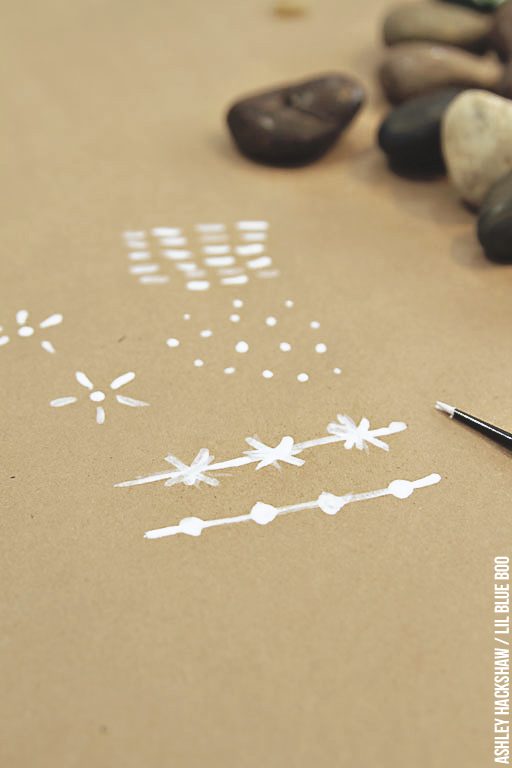 The painting doesn't have to be perfect! Just find a small brush and start:
When all the rocks are dry you can spray them with a clear coat to keep the paint from chipping off. Set the rocks into a bowl or pot and add small gravel to hold them in place: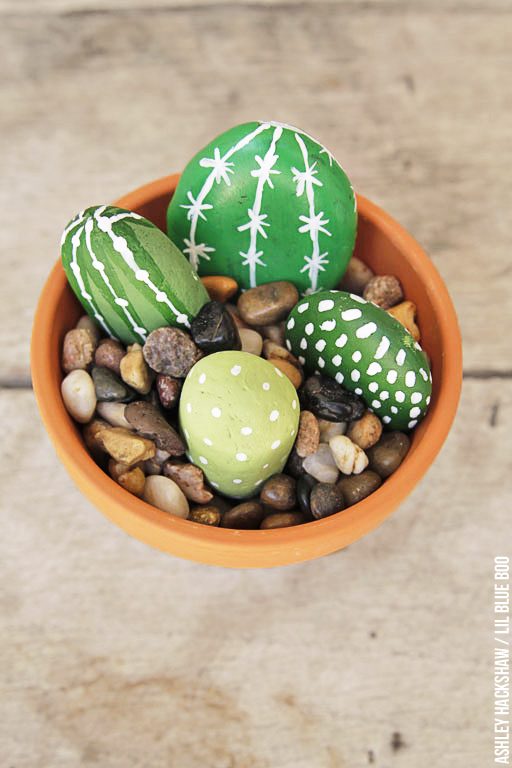 A finished cactus garden that never needs to be watered or maintained: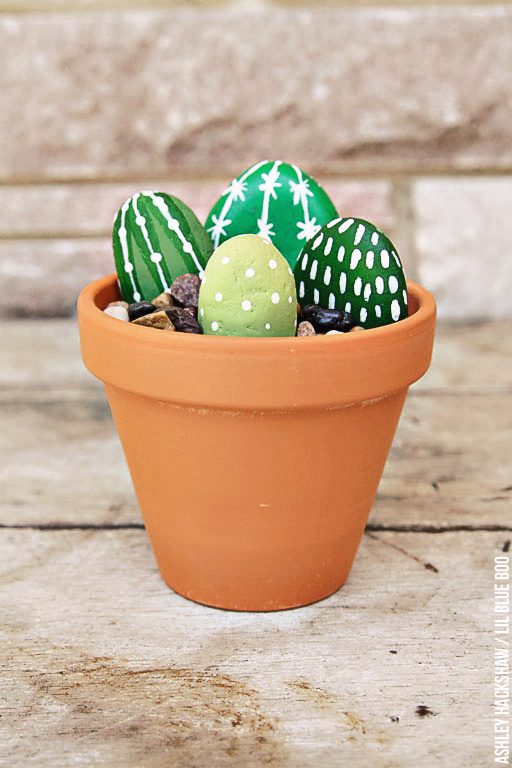 So how did my friend Ashley's turn out? Amazing. I loved how she took this super tiny pebble and made a teeny, tiny little cactus for the front: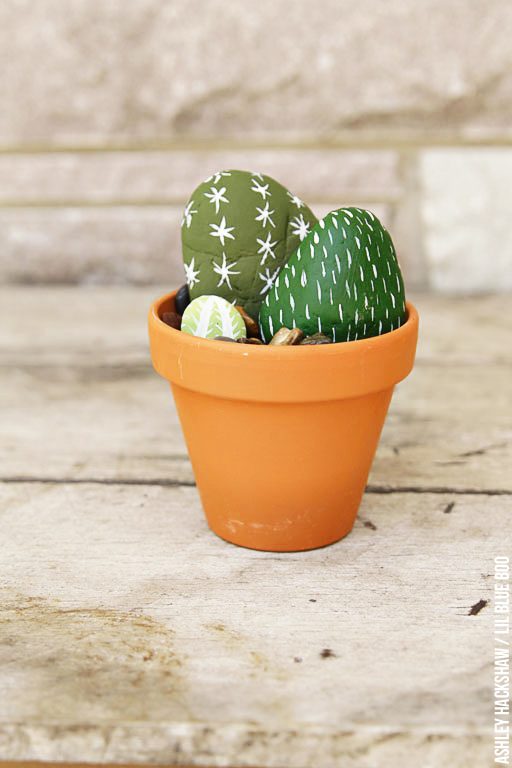 I never had any doubt that she would make an epic craft…she does run a newspaper. It was fun crafting with another person for once…having someone to chat with, because I'm usually talking to the dog or listening to a podcast.  Ashley wrote about the experience in our local newspaper last week…it was interesting to see what tips she picked up.
She took a great behind-the-scene of where I photograph most of my finished projects: on a small table outside our back door. The best light is there…I just have to squat to get it!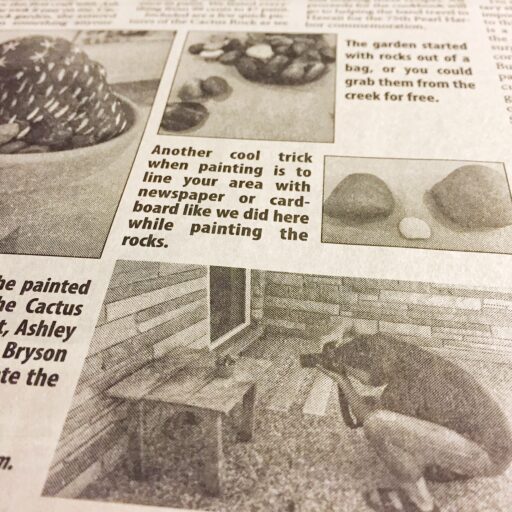 It was fun. I can't wait until our next craft…I just have to figure out what it is first. And here's a challenge for you: Try and pair up with a self-proclaimed "non-crafty" person sometime soon. See if you can change their mind. I'm convinced that making stuff is good for the soul…that's why I started this blog in the first place. So keep on making you making peoples!