When we moved into our house two years ago I was so excited to have these concrete deer as a potential project. I immediately saw painted concrete deer as an upcycling project: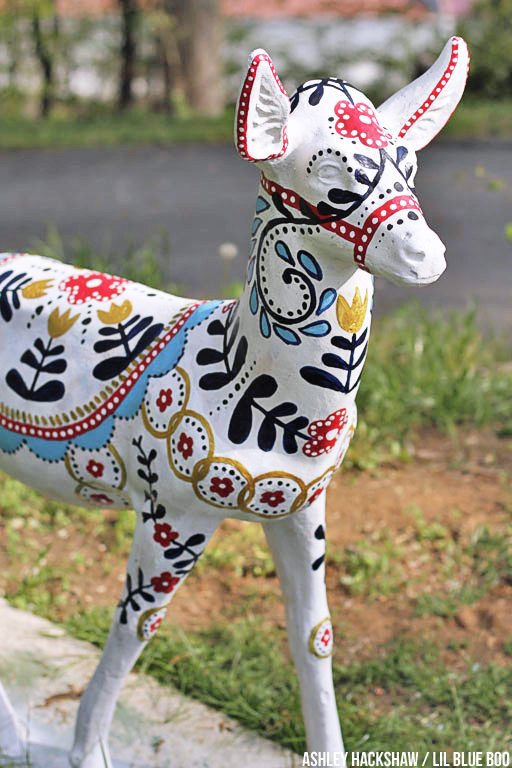 Below is what they looked like before. I knew that I needed to at least give them a new coat of paint because they were started to really be affected by the elements…they are over 50 years old. You could use any old garden sculpture for the project….and people are always listing these things on Craigslist: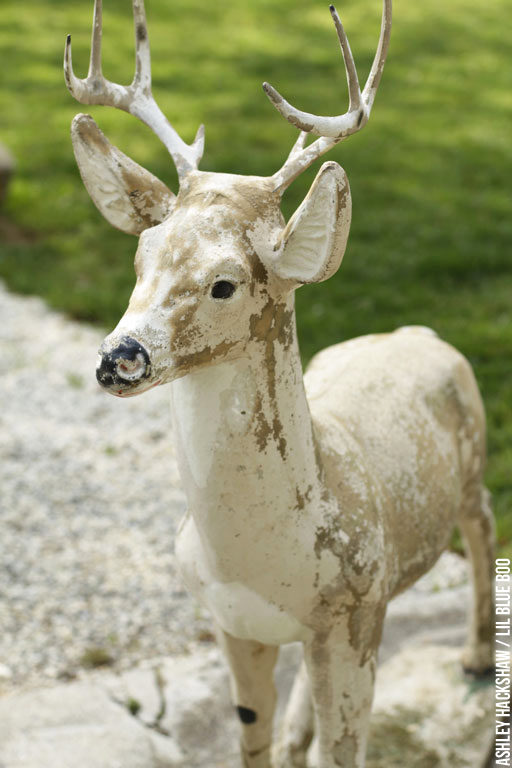 I see old concrete yard art all over the place and I always think about what designs could be painted on them. This poor little deer is looking a little worse for wear. His rebar skeleton is showing: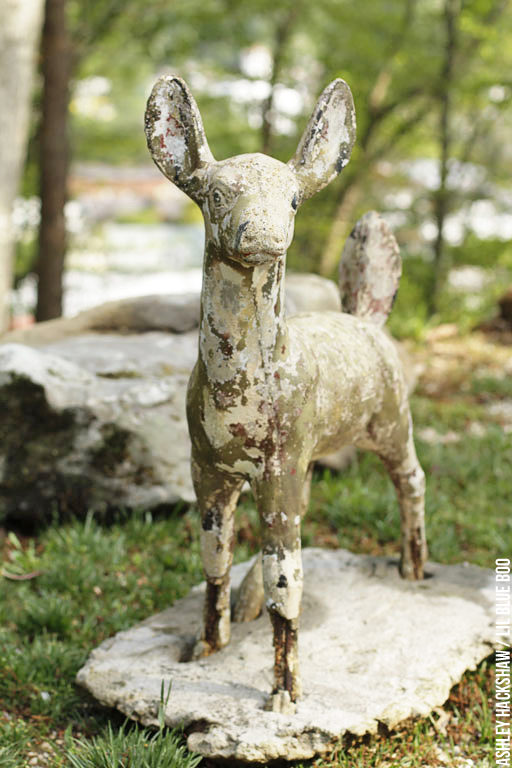 I finally got around to starting to paint ours now that the weather is warming up. I used Deco Art's Outdoor Living Exterior / Interior Paint available at Michaels and other craft supply stores: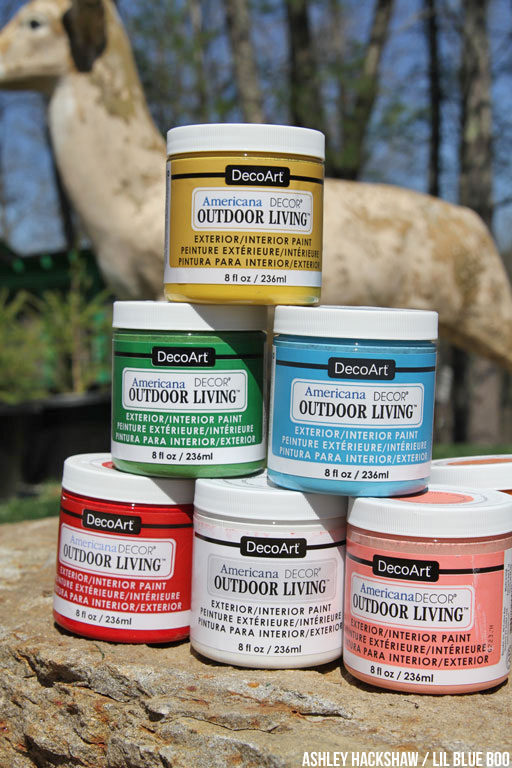 My grandfather was Swedish and we grew up with an appreciation for Dala Horses and other Scandinavian art so that's the theme I decided to use for the first deer.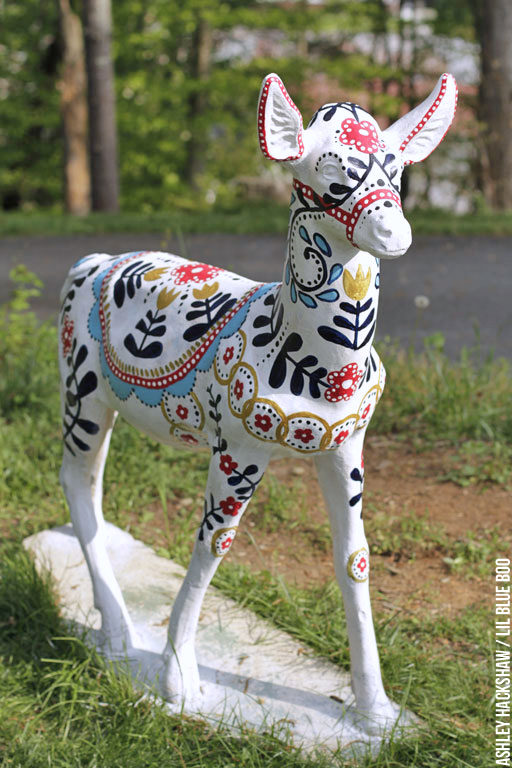 A dala horse just for reference: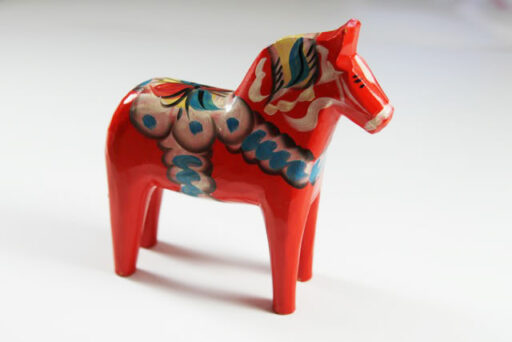 First, I painted the deer with with a flat white spray paint primer. Then I sketched different designs on using willow charcoal. Willow charcoal is a painter's best friend! It can be easily painted over and easily wiped off. One box will last for years…I've had mine for at least 20: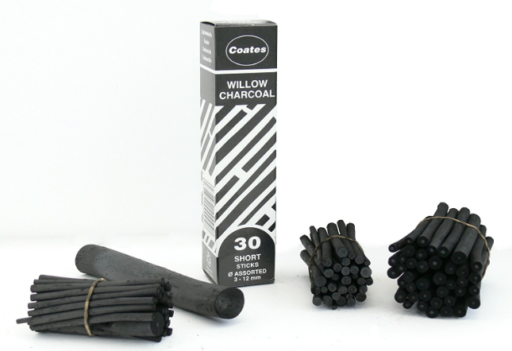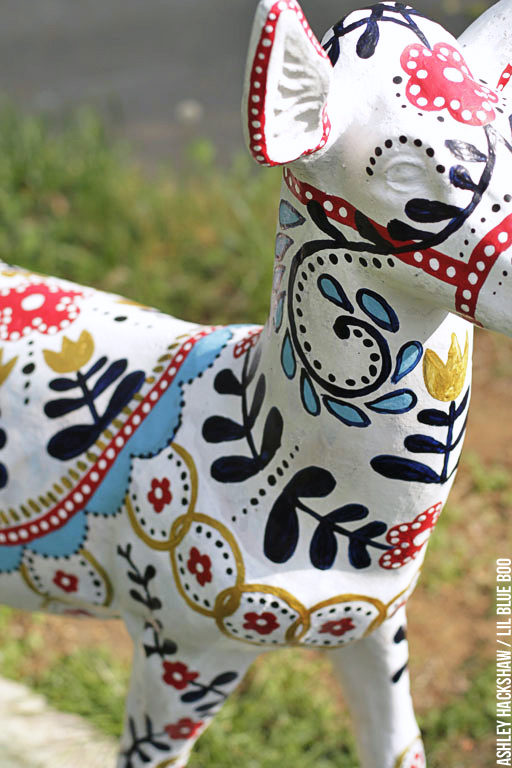 I changed my mind a few times on the design and I just painted over the area I wanted to change with a layer of white paint. I love how it finally turned out: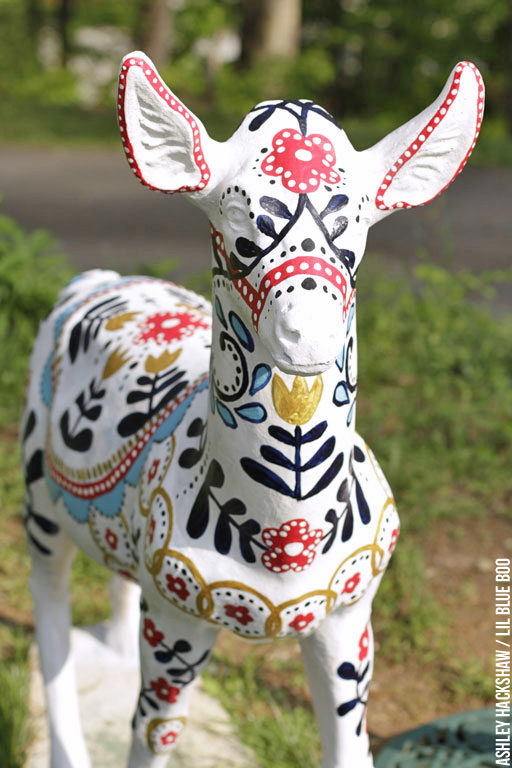 I think the key for the Scandinavian design is to pick a theme and just a handful of colors to stick with for the whole project. It looks more cohesive that way: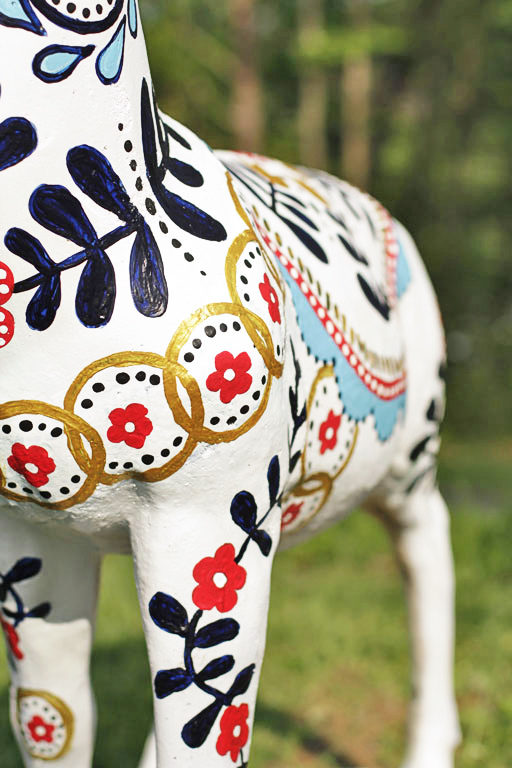 Have you ever seen those statues in different cities that are painted different themes? We have bears nearby in Cherokee and there were Big Horned Sheep in Palm Desert. That's what this reminds me of: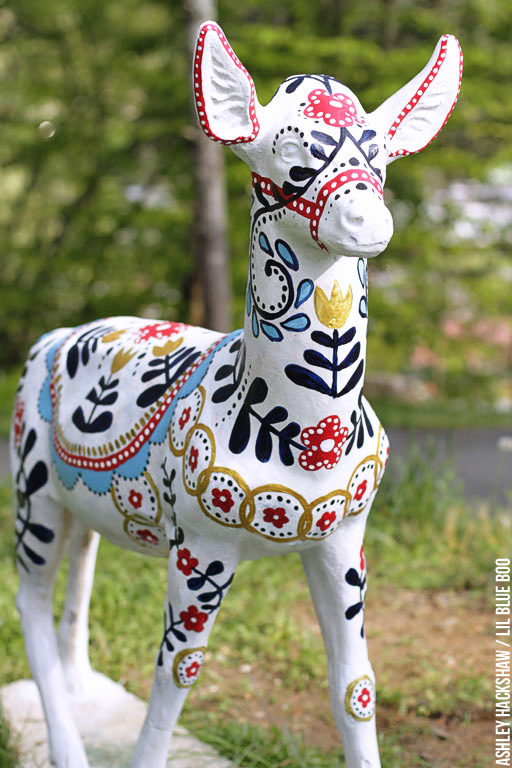 The back of the deer: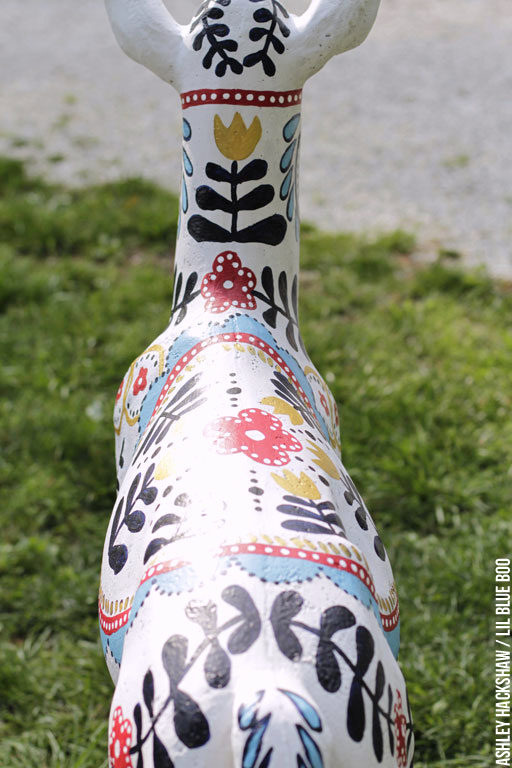 When completely finished with the deer I coated it with two thick coats of marine varnish which expands and contracts and basically is durable enough for a ship at sea: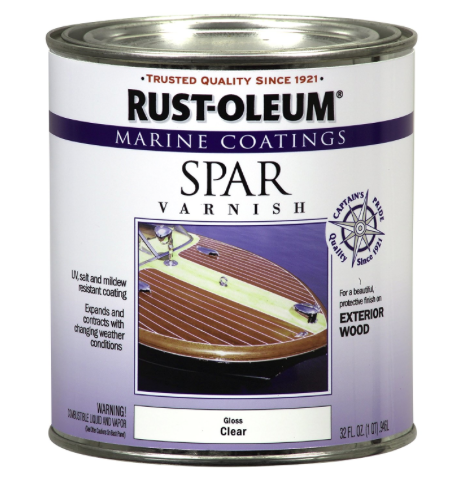 It will protect this from harsh outdoor elements: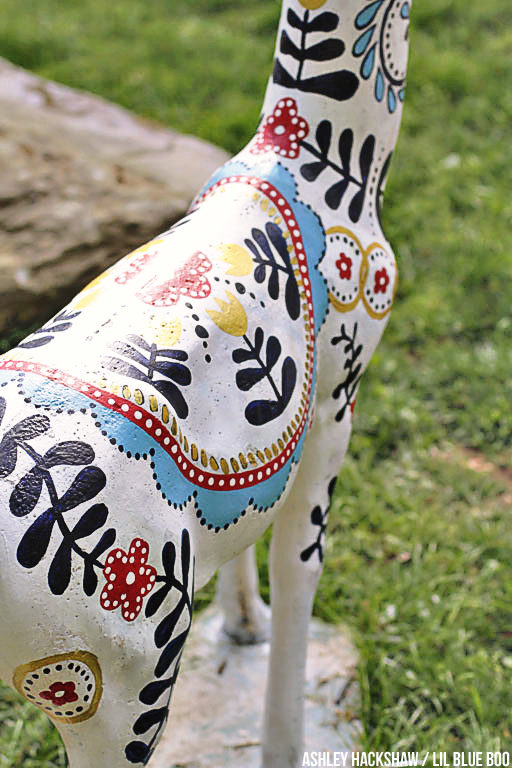 It will protect it from the elements for a long time to come!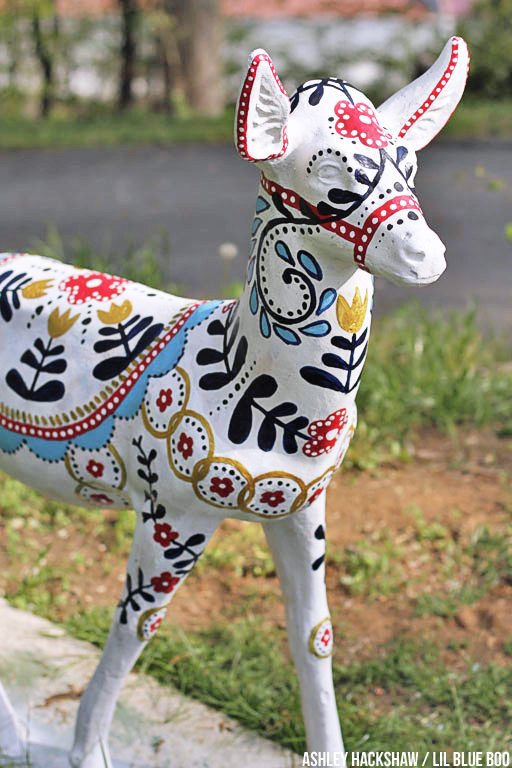 Stay tuned for the second deer soon….it's quilted!