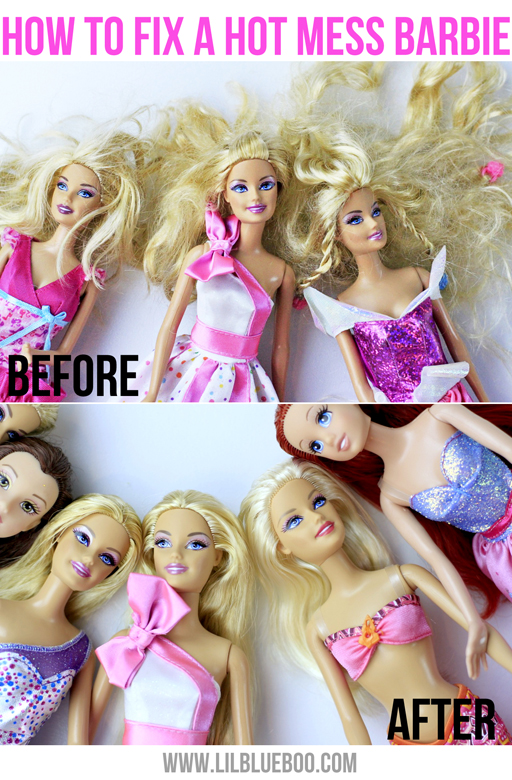 Boo's Barbie dolls were not looking that great.  (Especially Birthday Party Princess) Recently they spent a morning at the Lil Blue Boo School of Beauty. Here's how to give your own Barbie dolls (and other dolls with similar hair) a makeover: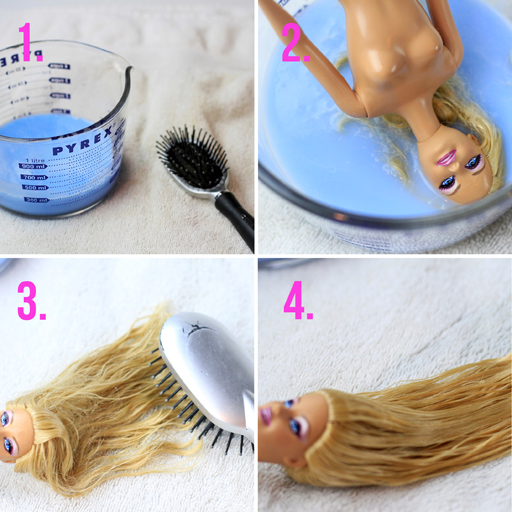 Step 1: Mix 1 part water to 1 part liquid softener.
Step 2: Soak your doll's hair in the mixture until thoroughly saturated.
Step 3: Hold the head of the doll tightly to prevent hair loss. Starting at the ends of the hair use a plastic or metal brush and begin brushing.
Step 4: Brush until you have removed the tangles.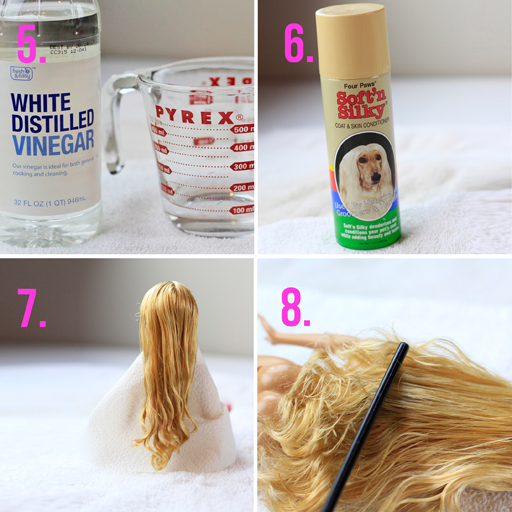 (Note: You can cut a little cape from a paper towel to preserve some of Barbie's dignity)
Step 5: Once all the tangles are removed, rinse the hair with a mixture of 1 part distilled white vinegar to 1 part water. Repeat if necessary. This will help remove any residue in the hair.
Step 6: I use a dog coat conditioning spray (I used to use it on my horse too!) and spray into the hair.
Step 7: This will leave the hair with a silky finish and sheen that prevents tangling.
Step 8: Carefully brush out the hair with a fine tooth comb.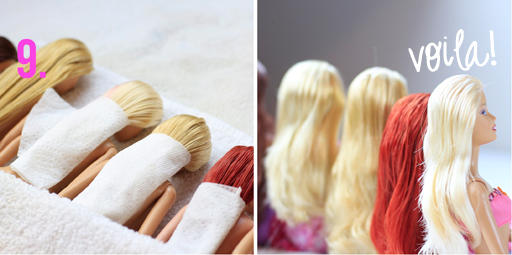 Step 9: Lastly cut a square piece of paper towel and wrap the hair carefully and press it flat.  This will help reshape the hair. Let the hair thoroughly dry.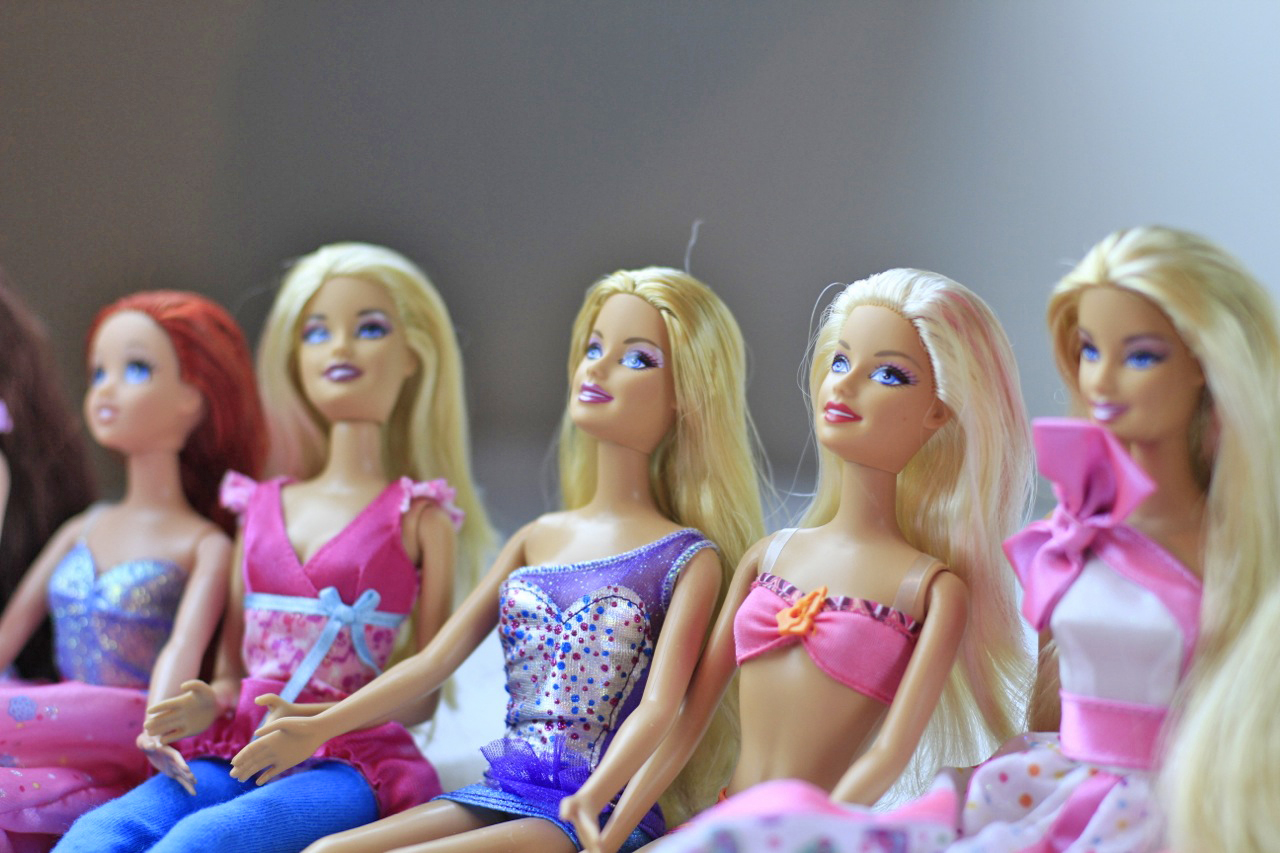 Now all of Boo's Barbie dolls look new again!
(weird how they all look like clones though….)
Click here to sign up for my newsletter to get a weekly summary of "best of" highlights!