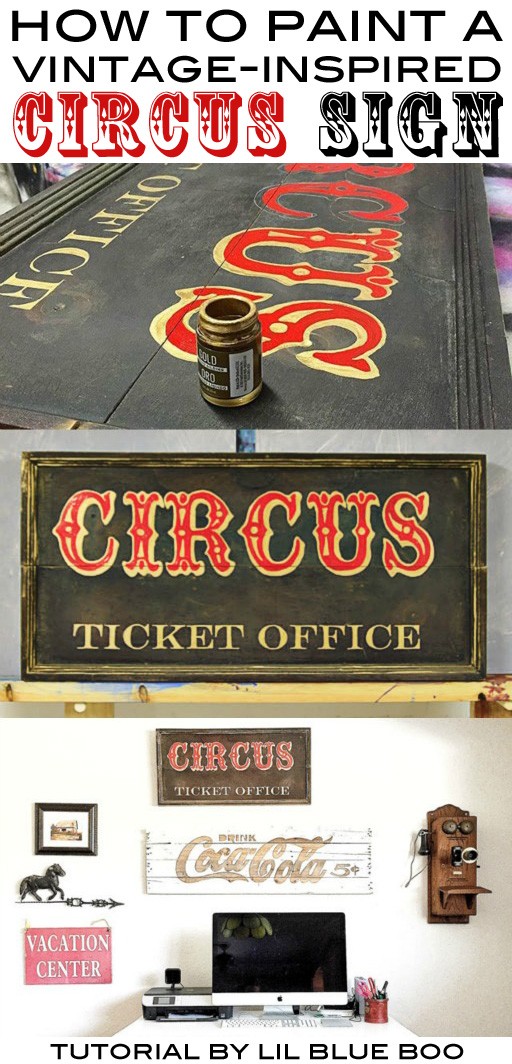 Have you ever wanted to know how to make old signs for home decor? It adds so much to a blank wall with very little effort. I've always wanted an antique circus sign but every sign I've ever come across was way out of my price range. So I decided this one: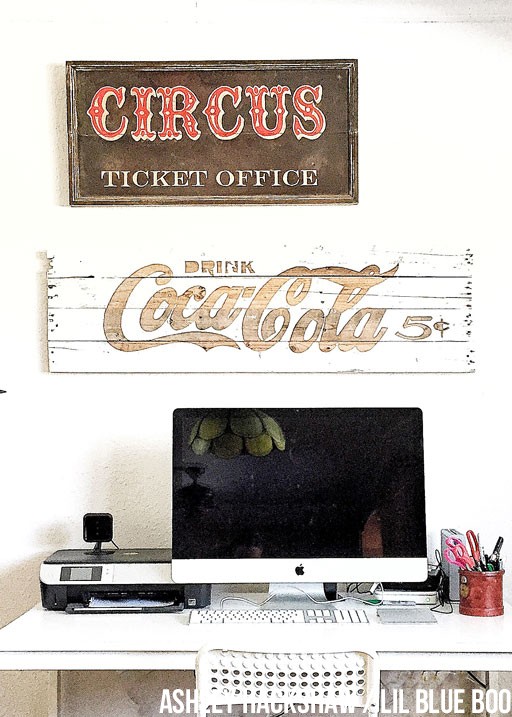 Instead of using a plain piece of wood I repurposed two old drawer fronts. They made the perfect wood panel. I just used wood filler to plug up where the drawer pulls had been: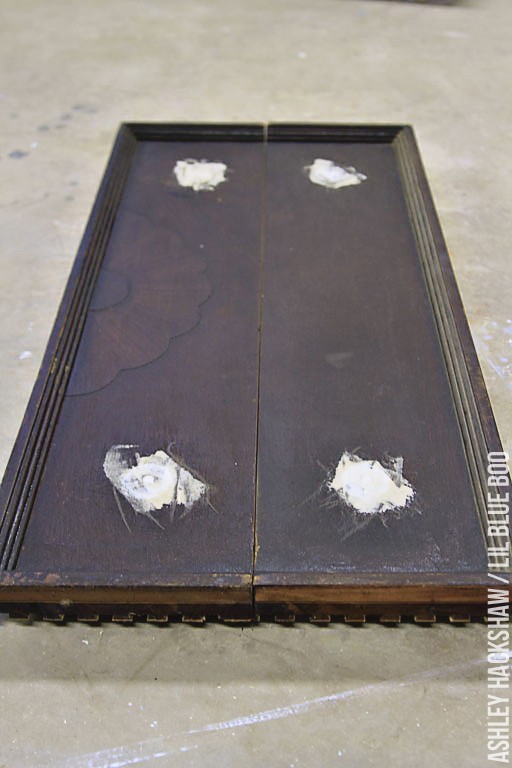 They are just attached at the back: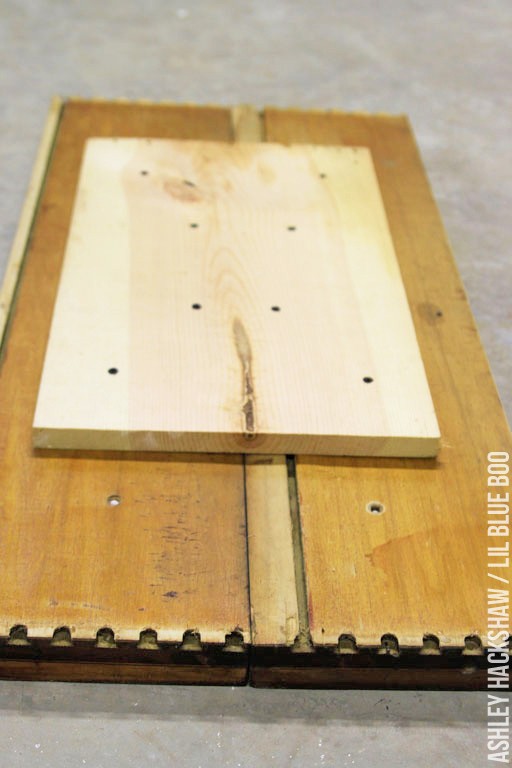 For the lettering I made a template using circus-inspired font: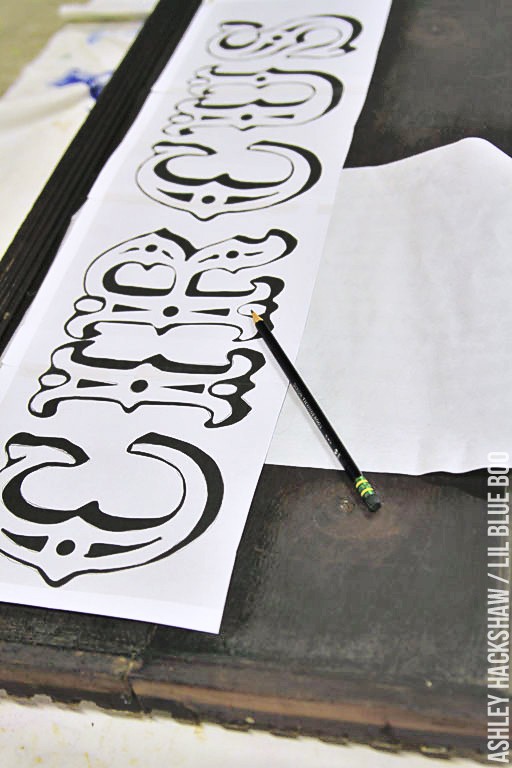 You can use my template if you like (just print the letters one at a time if needed so they fit onto smaller paper and then tape together):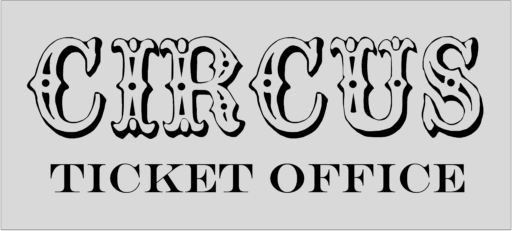 Chalk transfer paper makes the lettering easy to trace!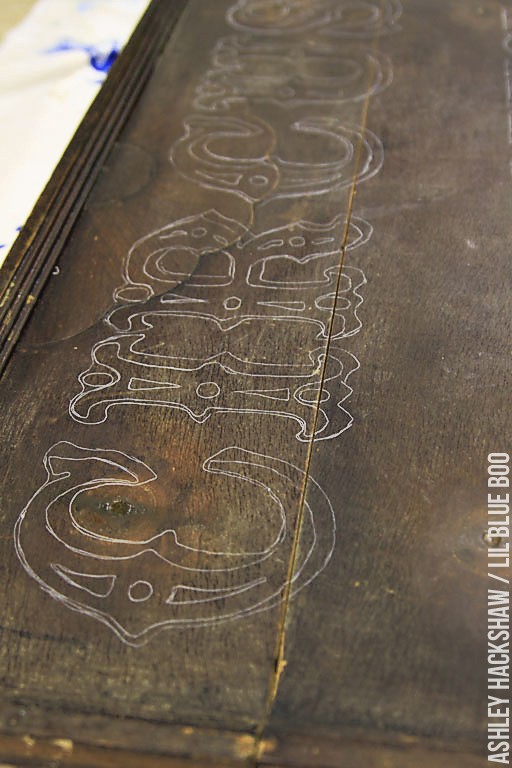 The words "ticket office" were added underneath: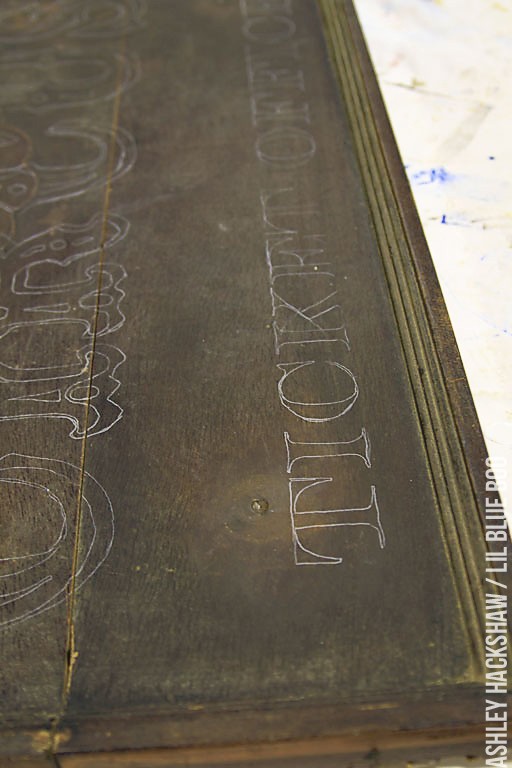 I love painting with liquid gilding…this is the gold color from Martha Stewarts line, found at Michaels: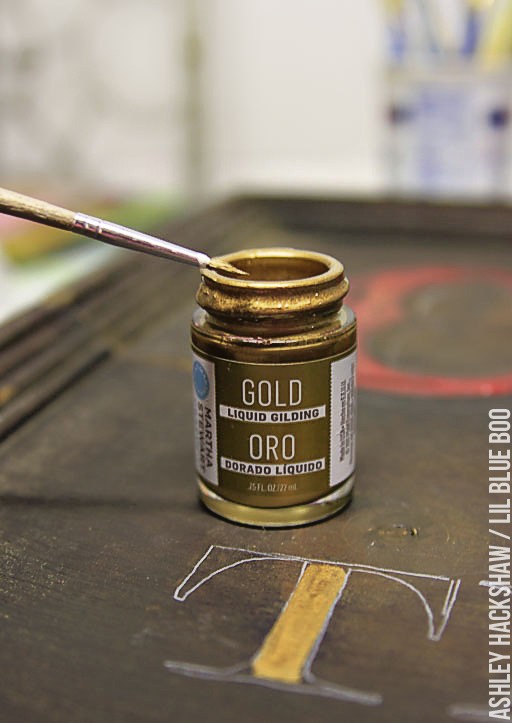 I love how smoothly it goes on :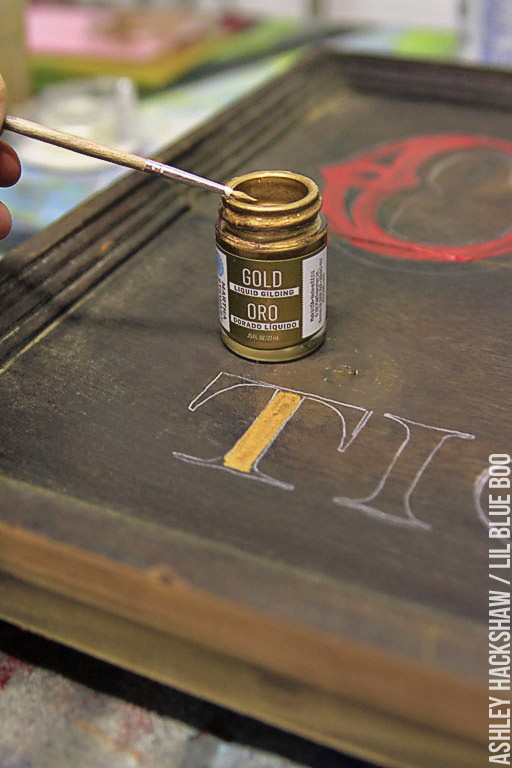 For the red paint I used Golden Liquid Acrylics: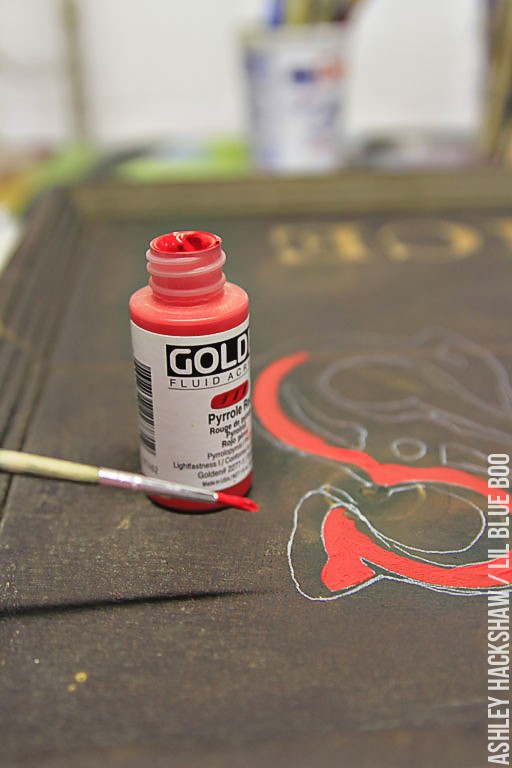 I brushed the outer edges with some liquid gilding as well to give it an aged look: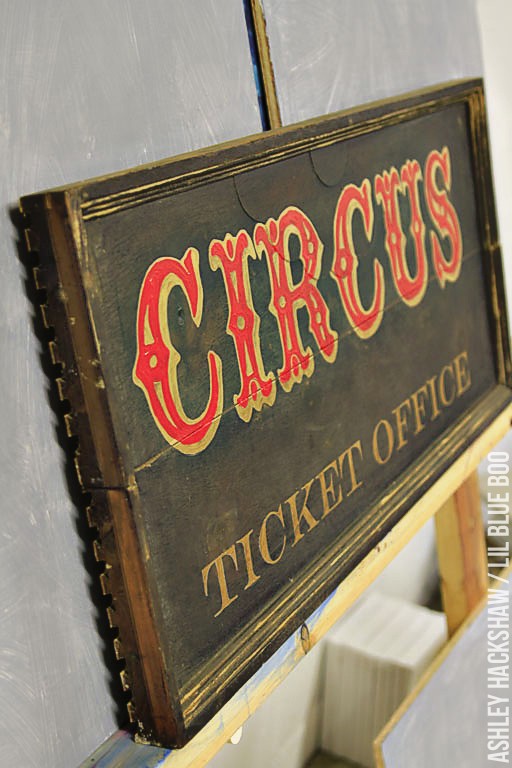 I love that the drawers gave it an instant framed look:
The finished sign: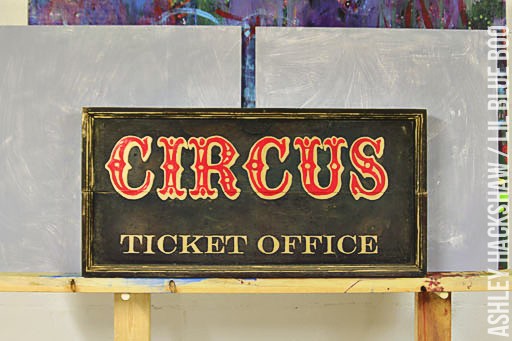 I love the touch of the liquid gilding: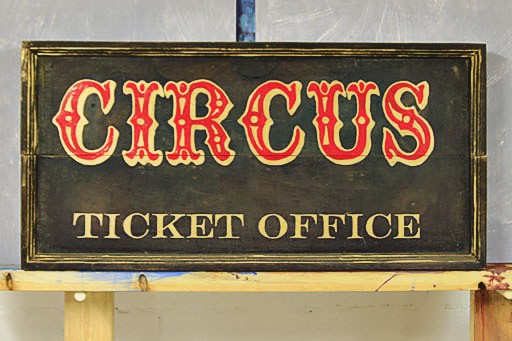 Here's what it looks like in our kitchen! The old phone was from my childhood home: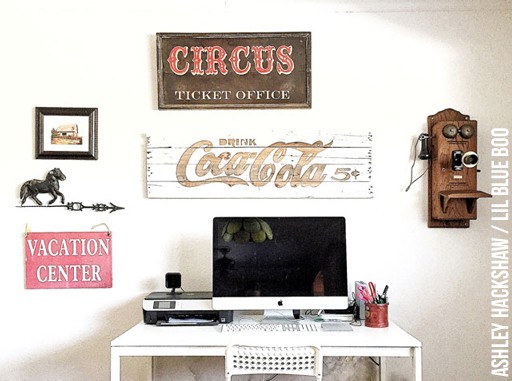 If you want to make your own lettering Font Space has some great free fonts available! (click here for circus category)
More vintage inspired signs I've made with tutorials: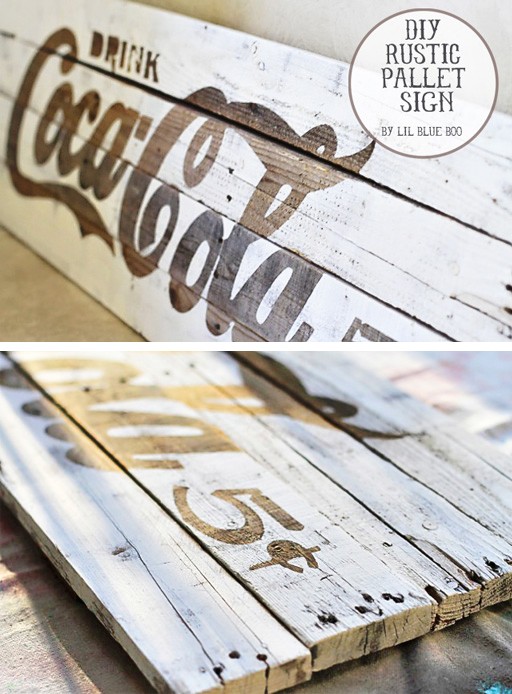 Vintage-inspired Round Railroad Signs: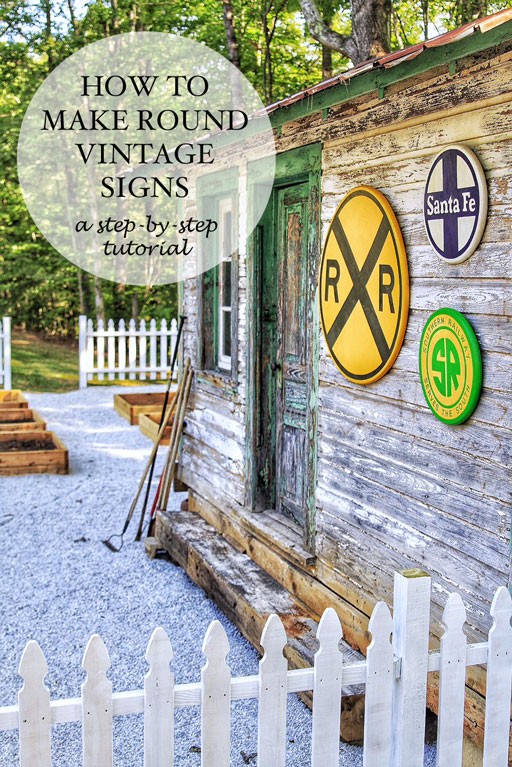 And an oldie but goodie…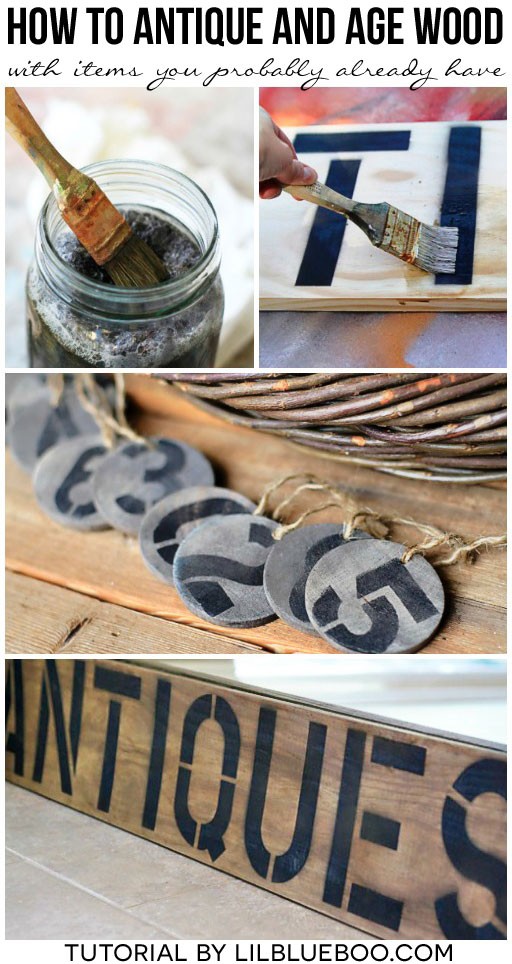 If you don't have wood and want to use canvas I have a tutorial for that too!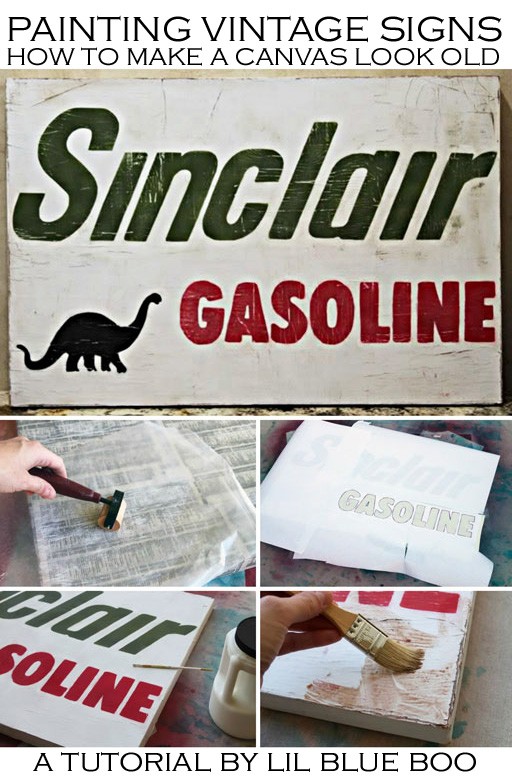 And you can find all my other home decor tutorials here!