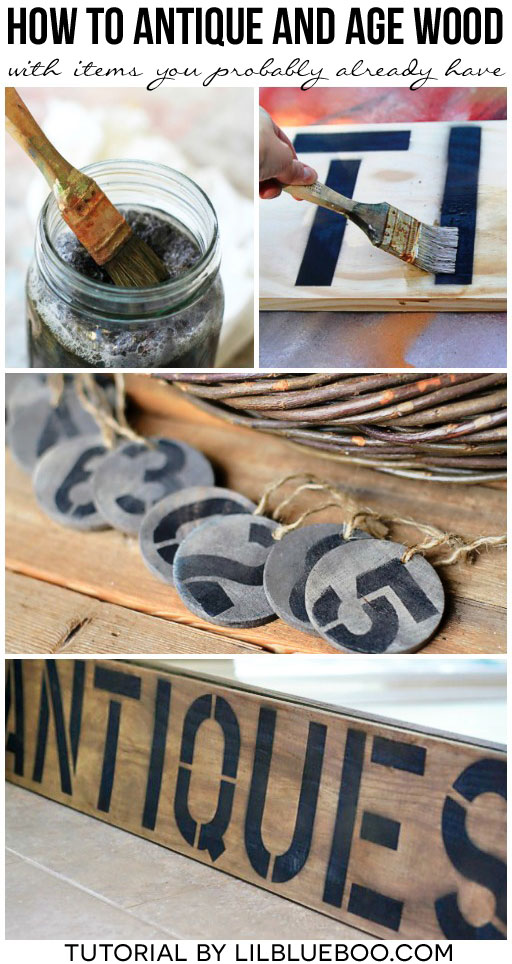 This is one of my favorite tricks that I use with home decor….a simple solution of white vinegar and steel wool.  You can use it to age brand new wood to varying degrees depending on how the solution ages.
Supplies:
Wood
White Distilled Vinegar
0000 Steel Wool*
For the sign:
8″ Oil Board Stencils
Black spray paint
*I prefer the fine graded because it disintegrates faster.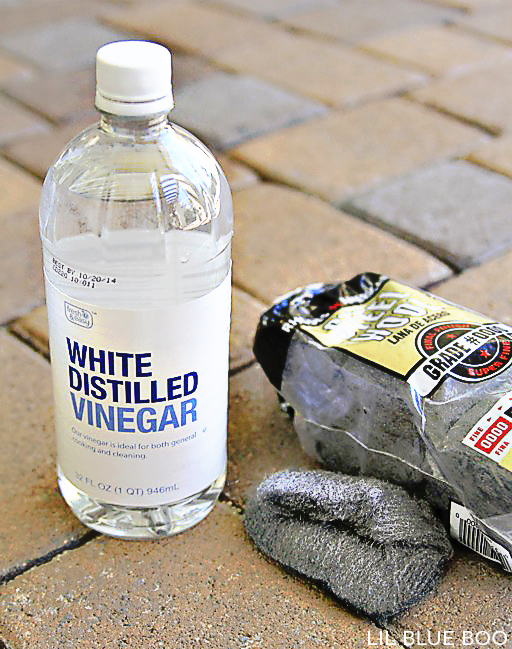 To make the mixture you pour vinegar into a bowl or jar and add steel wool (without the soap kind!):
The trick is figuring out how long to age it.  A solution left to age just 15 minutes will produce different effect than a solution left aging for hours, months or years.
Here is a solution left aging for 15 minutes where the vinegar has just started to disintegrate the steel wool.  One or two coats of the mixture leaves just a light gray barn-wood like finish: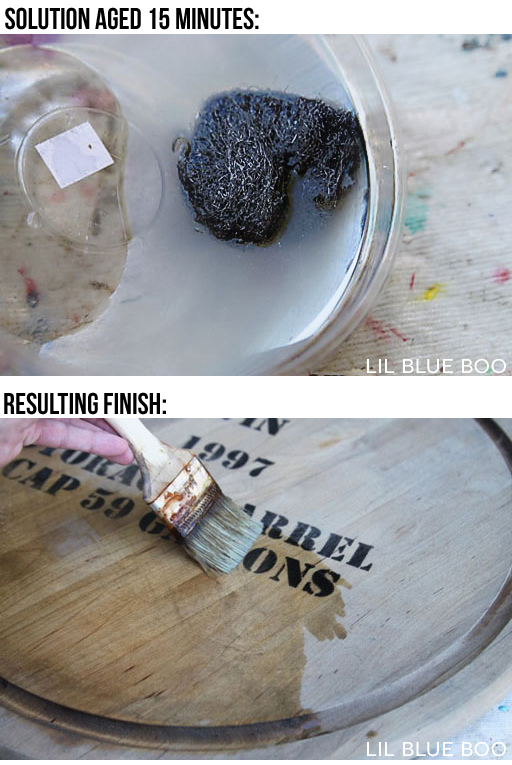 Leaving the solution to age a few more hours will produce a darker gray finish: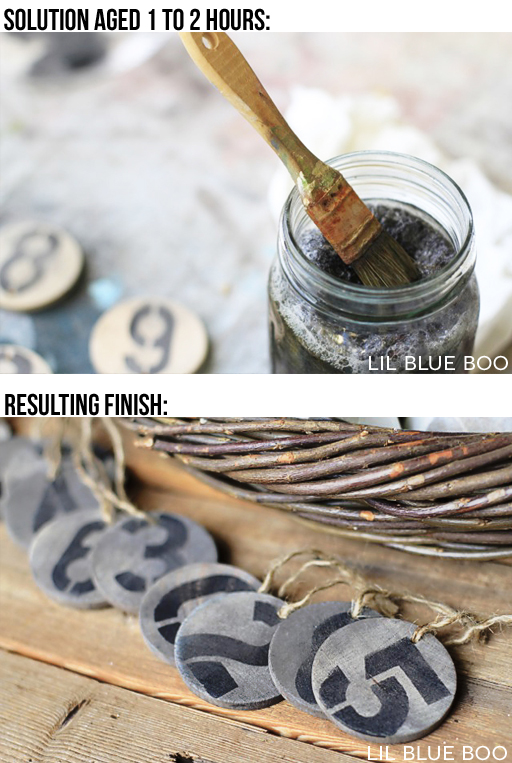 I keep varying solutions in jars because if you leave it long enough the steel wool disintegrates completely and the mixture is allowed to produce rust, adding a reddish brown tone.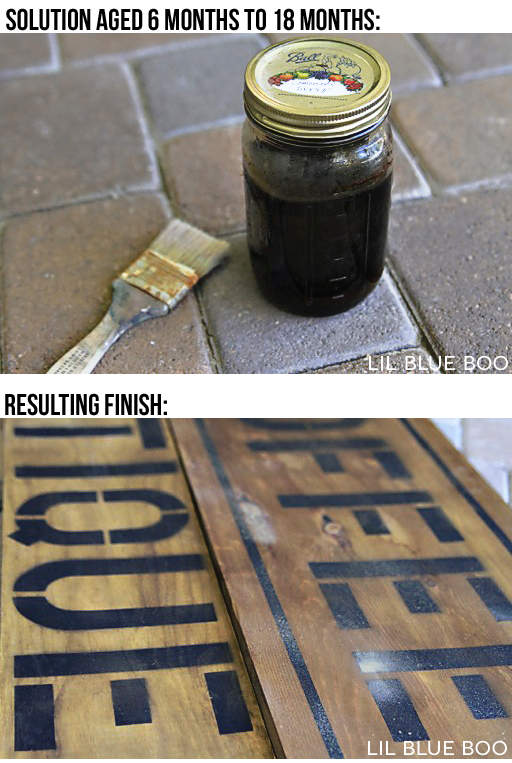 Here's a ten minute sign I made using a pre-cut piece of wood from the hardware store and 8″ Oil Board Stencils: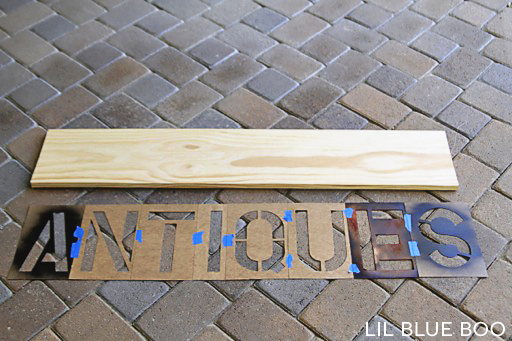 I spaced the letters out and taped them into place together: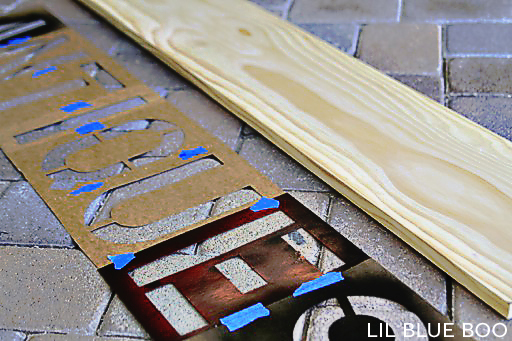 A few sprays of black matte spray paint did the trick: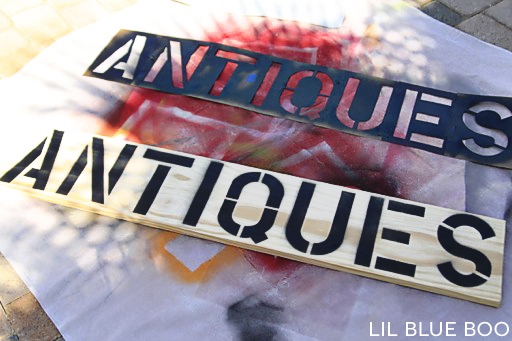 I painted a few coats of my vinegar/steel wool mixture on top: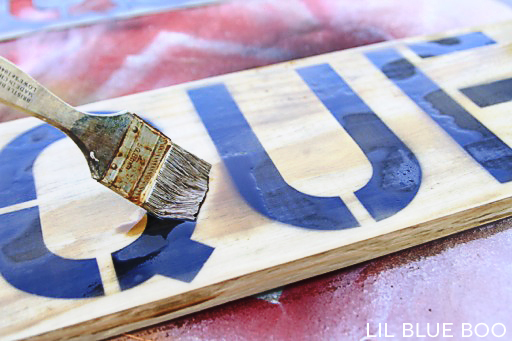 I let the solution pool in a few places for different degrees of aging: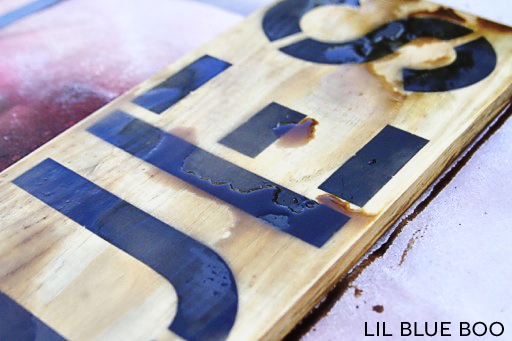 A 10-minute DIY antique / aged "Antiques" sign: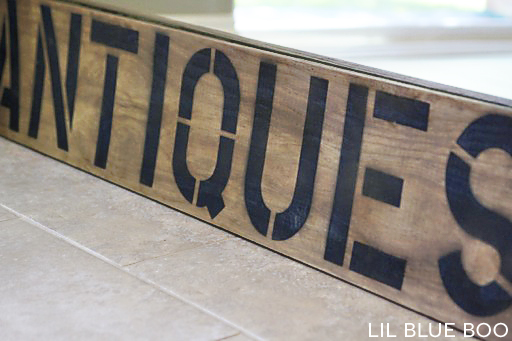 I made a quick border for this sign using painters tape:
I just used a razor blade to cut away any overlapped areas: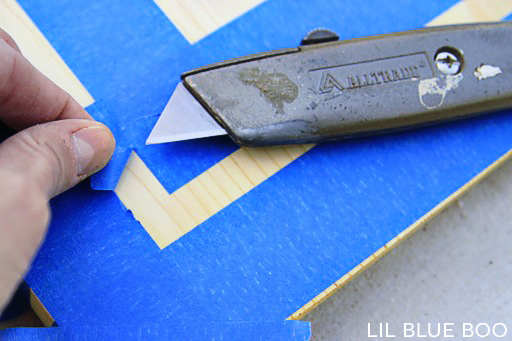 And masked off the letters: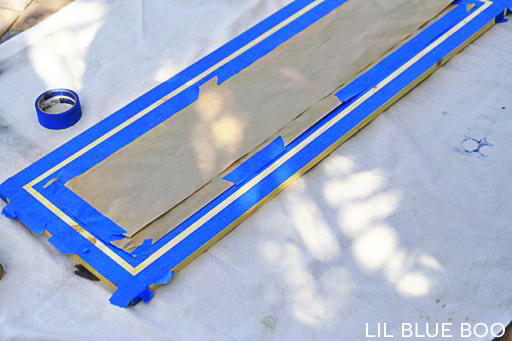 You can see that the "Coffee" sign is much darker.  I used solution from the bottom of the jar where the rust sludge had settled.  It produces a darker-reddish finish vs. the sign on the right with the lighter tone: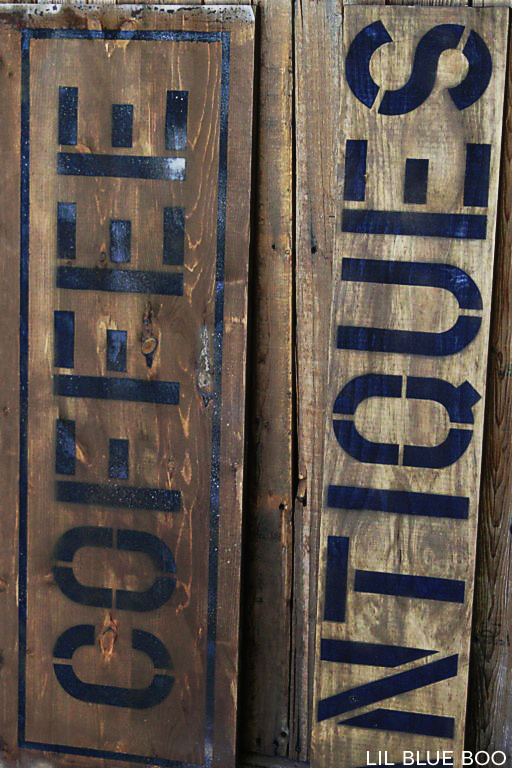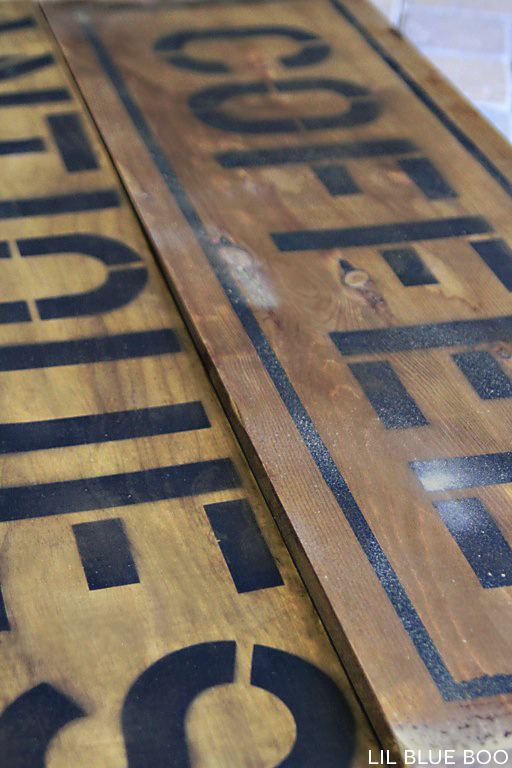 A few related posts with similar projects:
P.P.S. Make sure to sign up for my weekly newsletter.…it's where I give my weekly rundown. Your info is safe with me…..never shared with anyone else…..promise. I don't spam.
 

move