On our way back from Tahoe each year I always drool over the vintage Coca-Cola signs at this little Kramer Junction antique shop. I'm so tempted to buy one but they are always around $500 or up to $1,000.   I decided to make my own inspired version of a Coca-Cola sign with a rustic feel to it: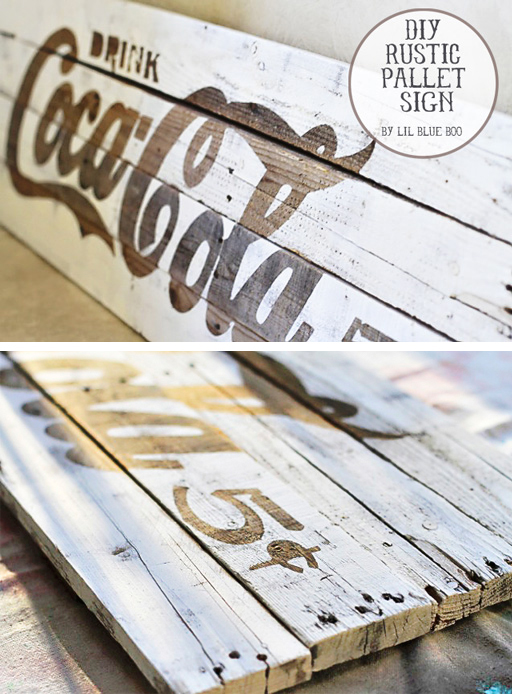 First, Mr. LBB made me a blank canvas using an old pallet: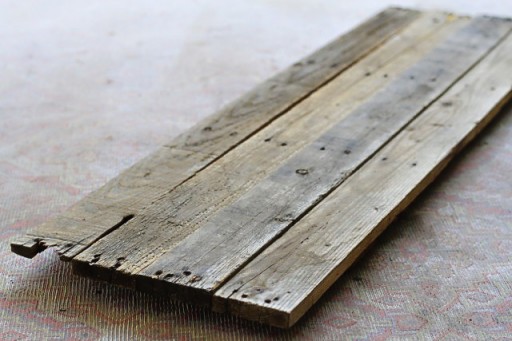 I found an old sign that I like on Google Images and imported it into my Silhouette software and used the Trace function. (Note: If you don't have a Silhouette Machine see how I made my Subway Art or Vintage Sinclair Sign at the bottom of the post)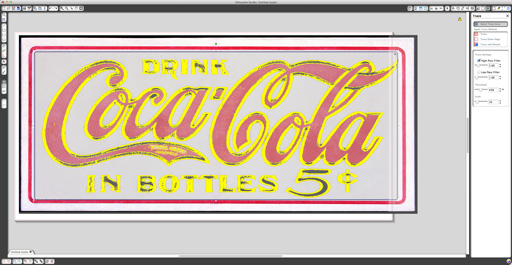 The Silhouette traced the image and left a cutting line: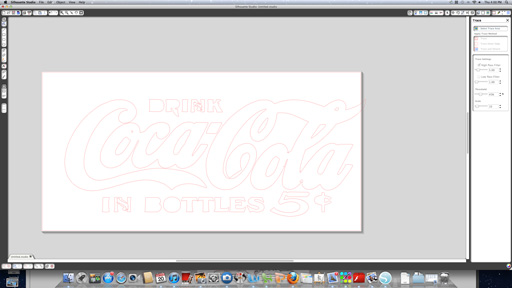 I cut the image onto vinyl but it was done in two different sections because the cutting mat is only 12″ x 24″: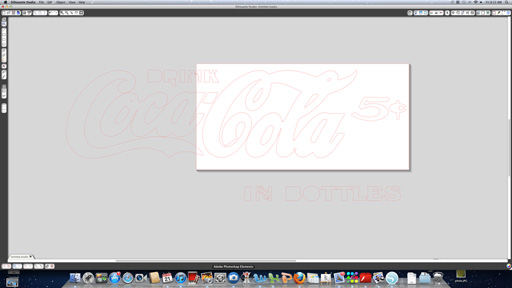 Here's the cut vinyl applied onto the board: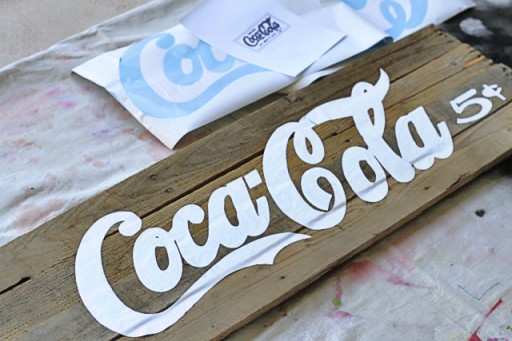 I used a paint roller to roll over the letters to make sure every pieces was adhered: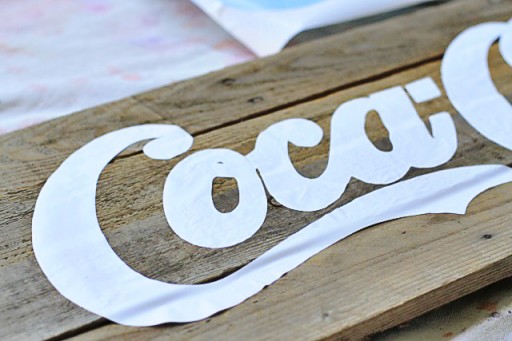 Here's my white acrylic paint. Just basic craft paint: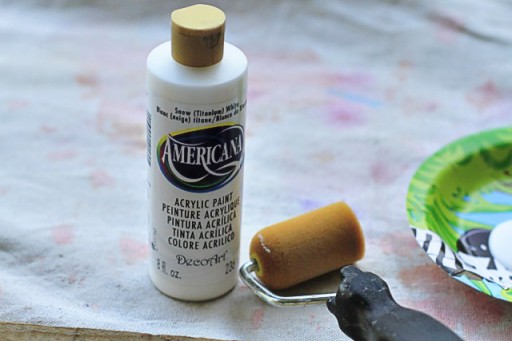 I used a small roller with no "nap" to roll the paint onto the board: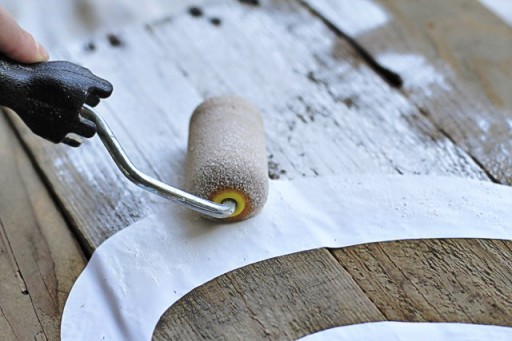 To make it look whitewashed and vintage I made sure to apply the paint in an uneven fashion: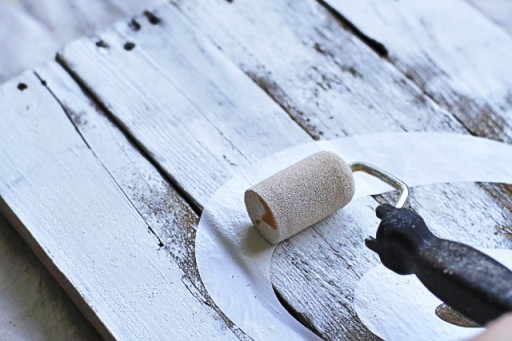 The paint was allowed to dry for about 30 minutes: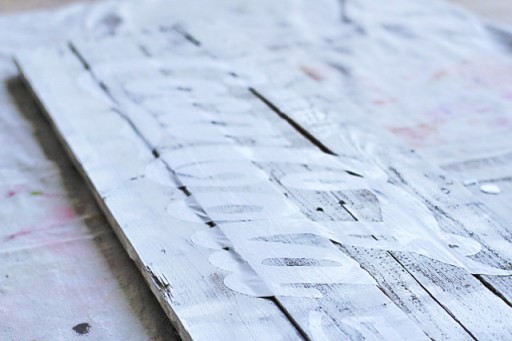 Then the stencil was removed leaving my Coca-Cola image behind: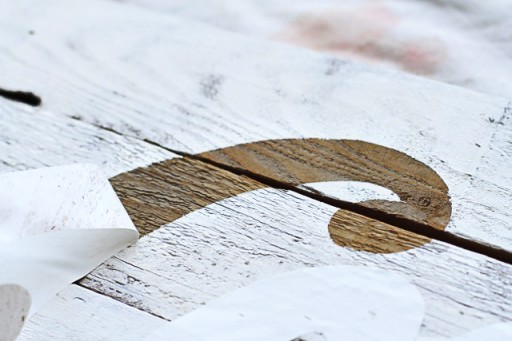 Rustic charm!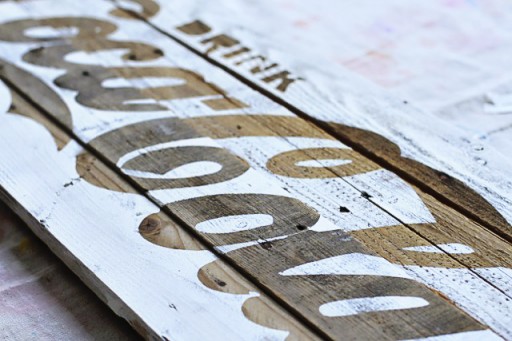 I'm not sure where it's going to hang yet…..it might even go out on our back patio: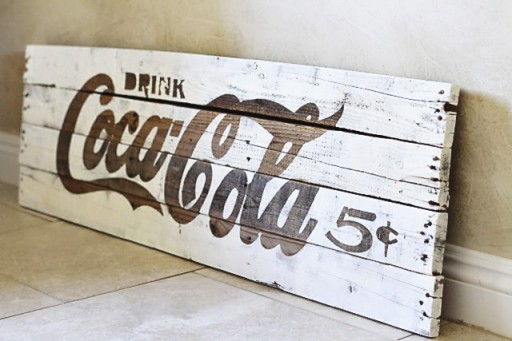 5 cents for a Coke? Wow.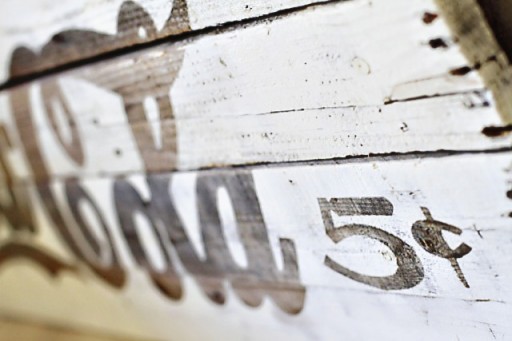 I have a few other methods for making vintage signs or stenciled signs…..visit the following tutorials below from way back when!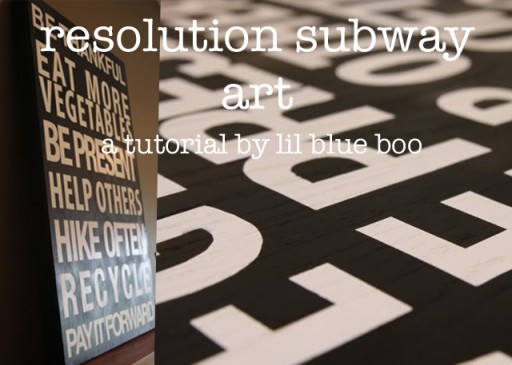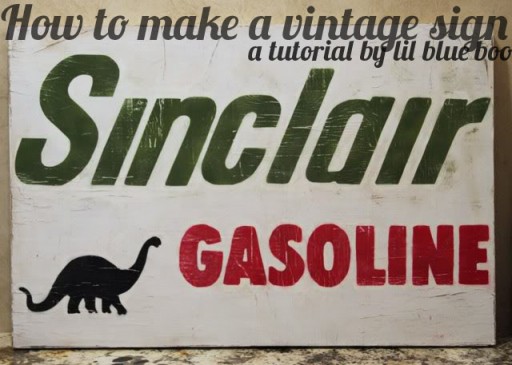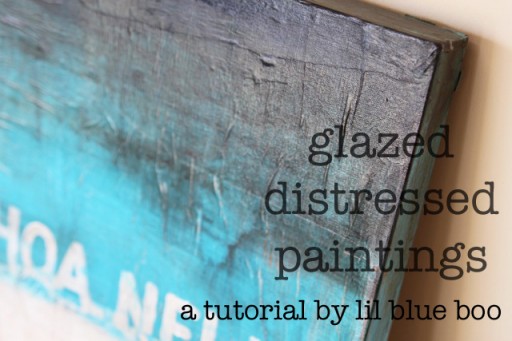 P.S. Make sure to sign up for my weekly newsletter.…it's where I give my weekly rundown. Your info is safe with me…..never shared with anyone else…..promise. I don't spam. Promise.