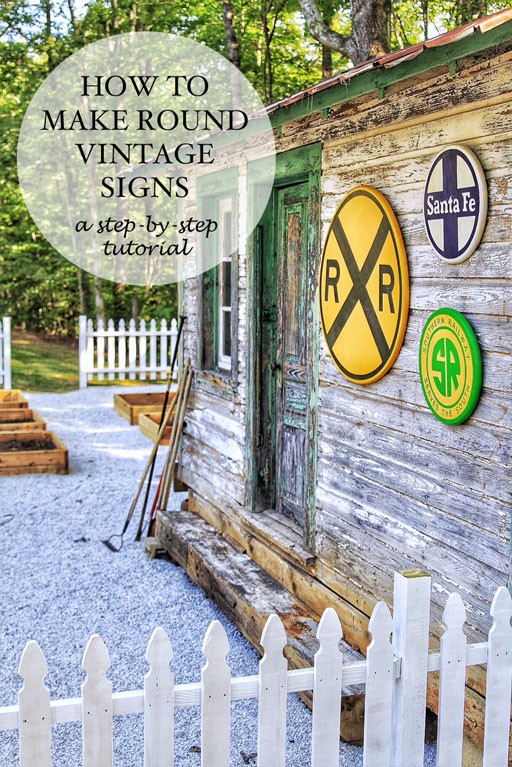 My most recent project for the depot, other than the picket fence and raised garden, has been to paint vintage railroad signs as "flare" for the outside: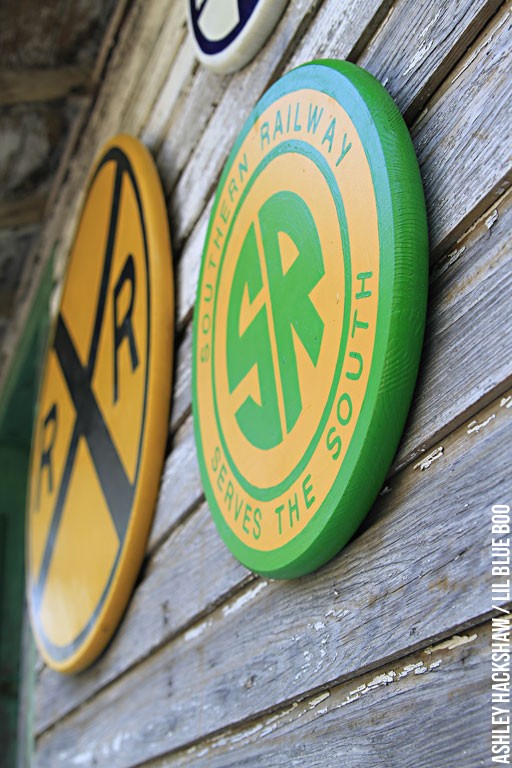 I started with these stain grade edge glued round table tops from Lowe's as the canvas: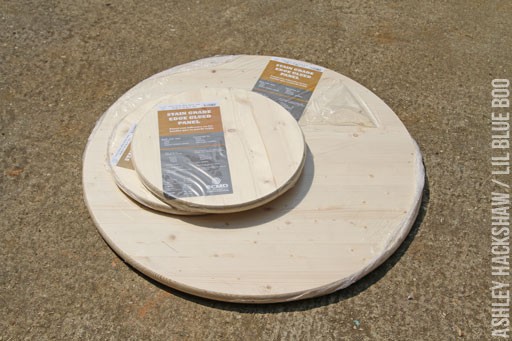 The first thing I did was paint each table top with a coat of primer: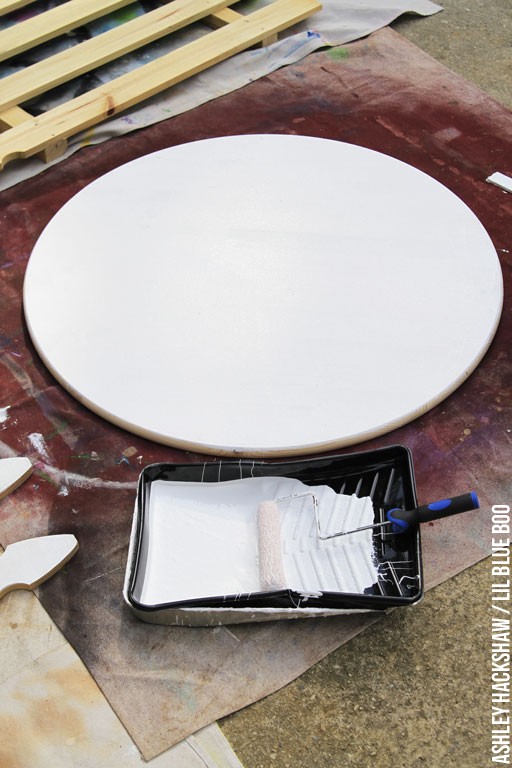 Because the table tops are round it's hard to create a grid for measurements. I used a large piece of contractor's paper to create a round template the size of each table top to make it easy to find the center and to mark quarter and half marks: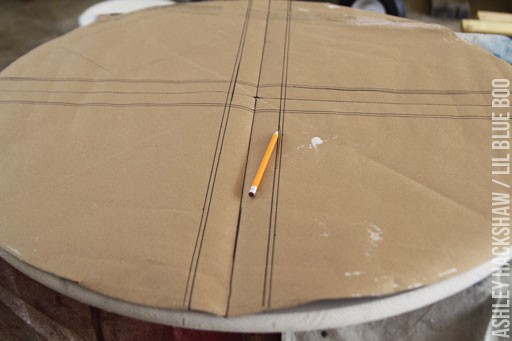 move down
I enlarged text in Powerpoint and printed it off as a template. I used newspaper to transfer my design. If you trace and press hard enough the newspaper ink will transfer to the wood: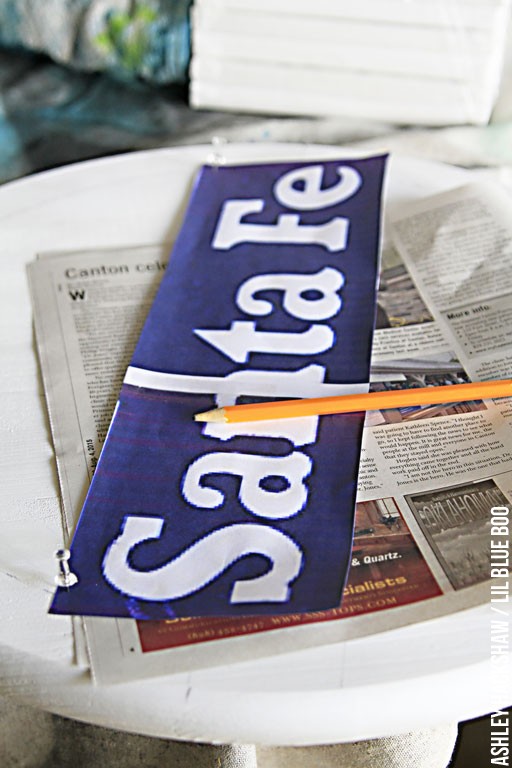 I used acrylic craft paint to carefully paint in my designs: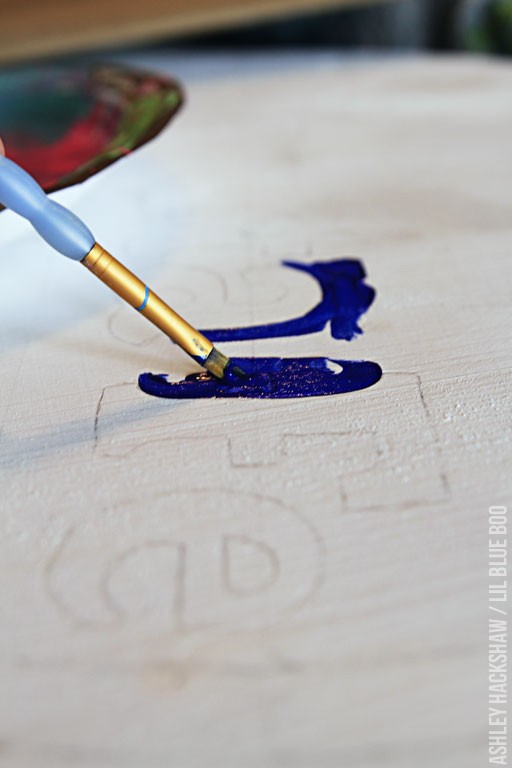 Here's a Santa Fe sign: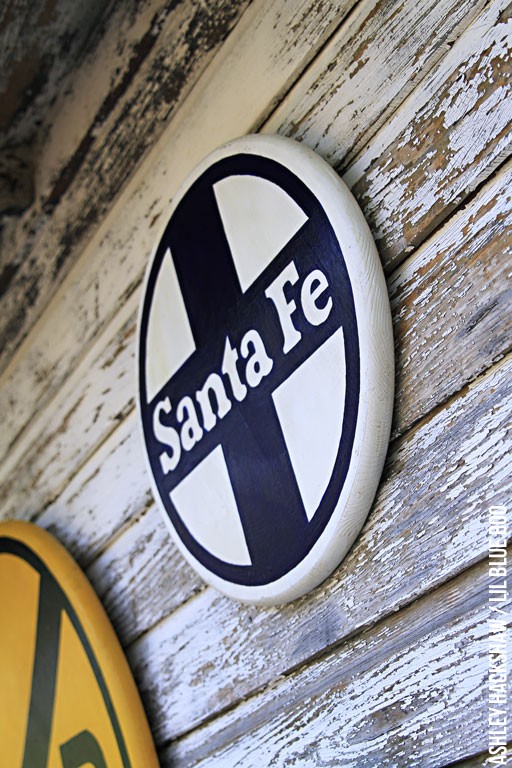 On reason I chose that sign is that our house overlooks the Bryson City train depot and the Great Smoky Mountain Railroad has an old Santa Fe caboose….it was built in 1942 and rebuilt in 1970. It's a class Ce-2 which you can read more about here.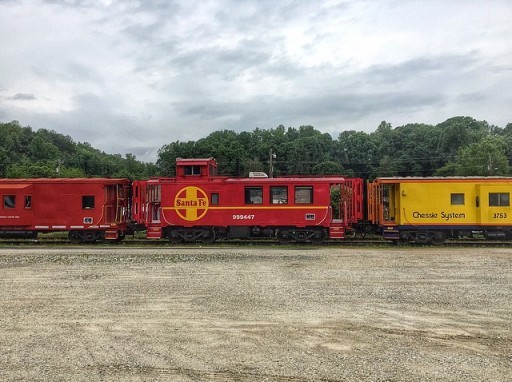 For the large railroad crossing sign I marked the center of the wood using my paper template and then used a ruler to mark the outside border all the way around: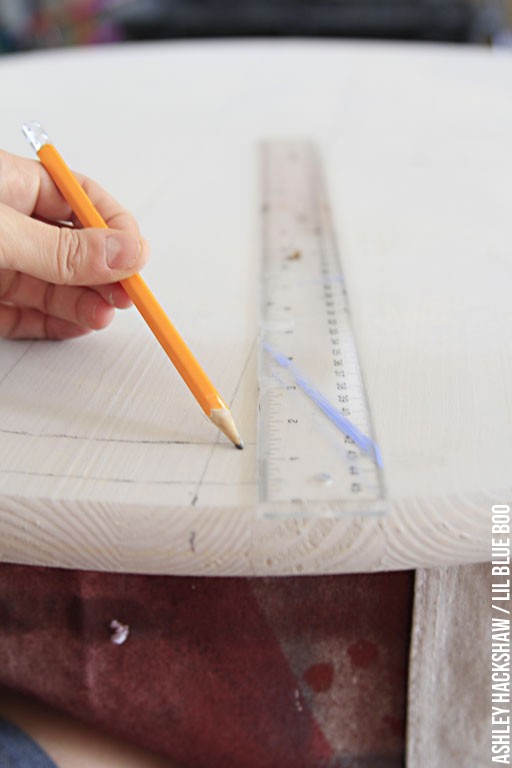 I printed off a large "R" to use as a letter template: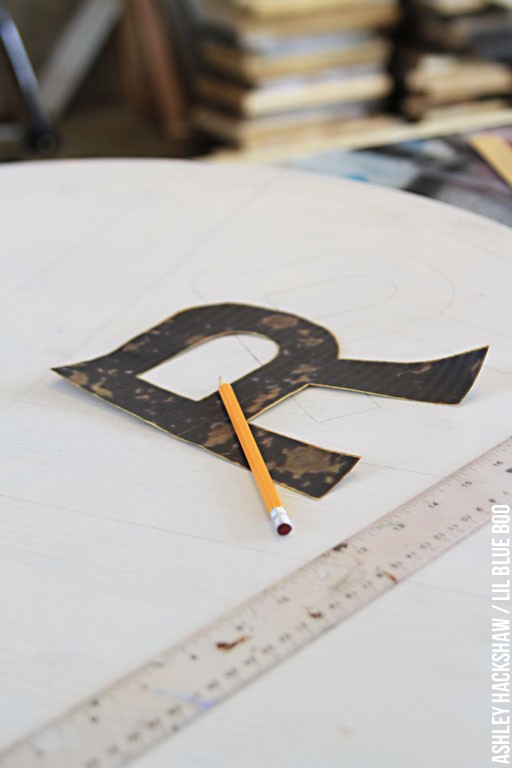 I painted the yellow background first: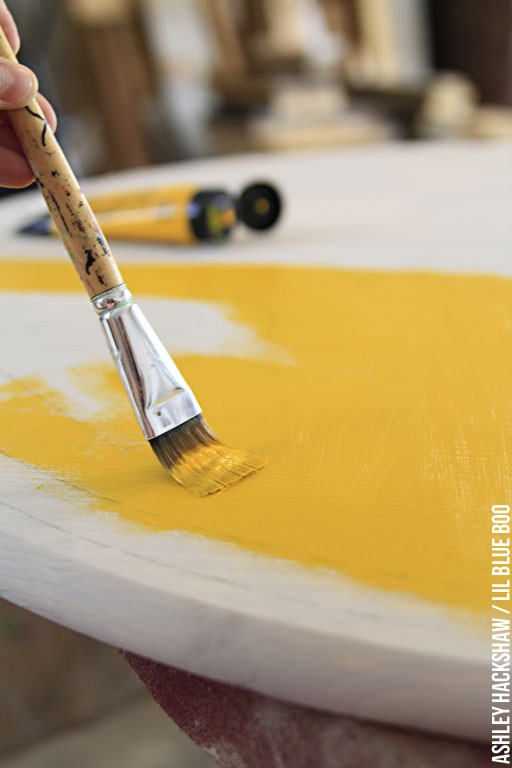 And then the black parts: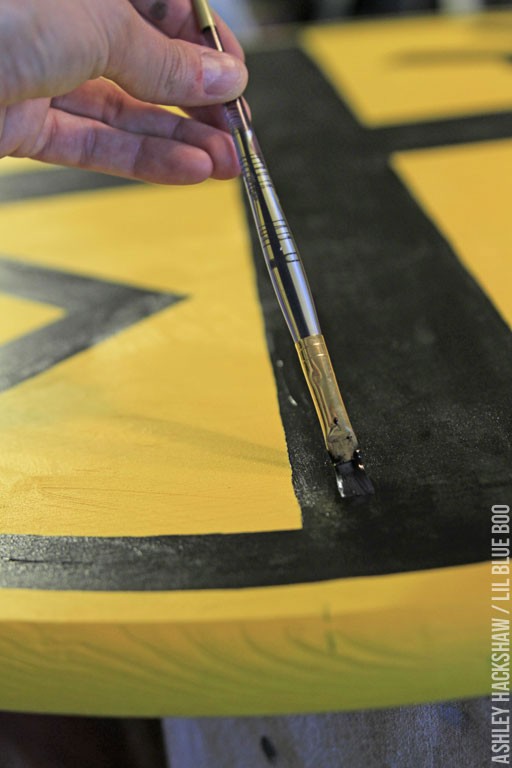 I love the large scale of the RR sign: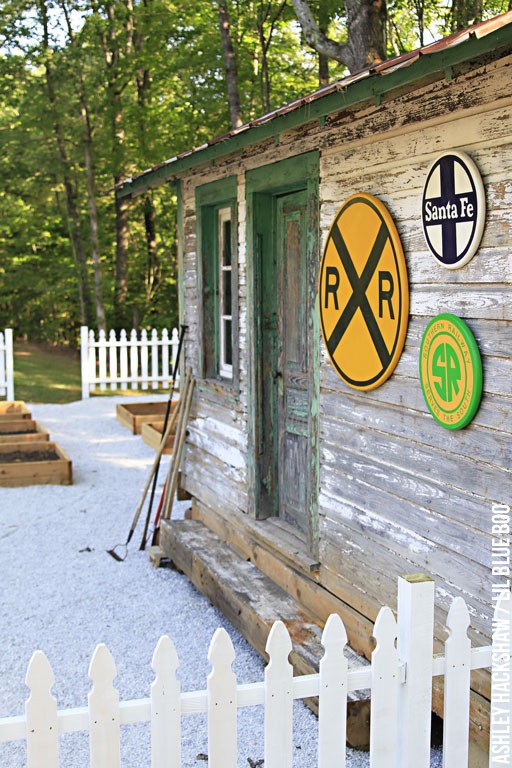 The old depot was part of the railroad in Canton, NC so I wanted to use a sign from its roots. The Southern Railroad would have been the railroad whose locomotives used this building. I used a small paintbrush to carefully write each letter: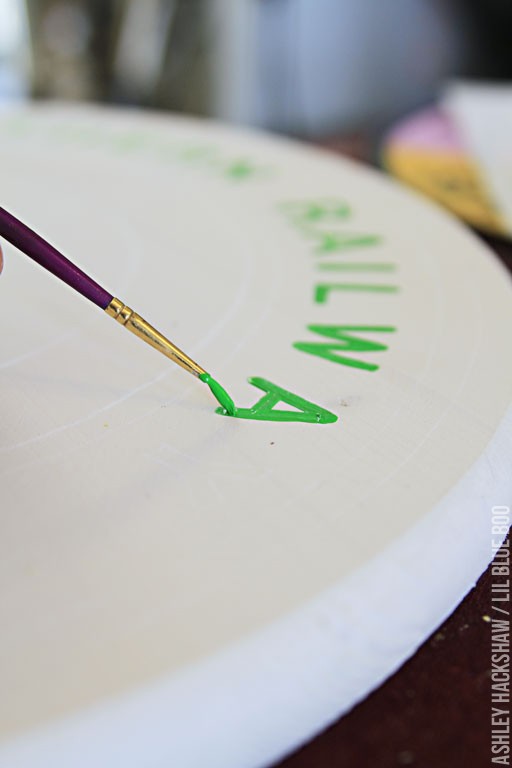 And the finished sign: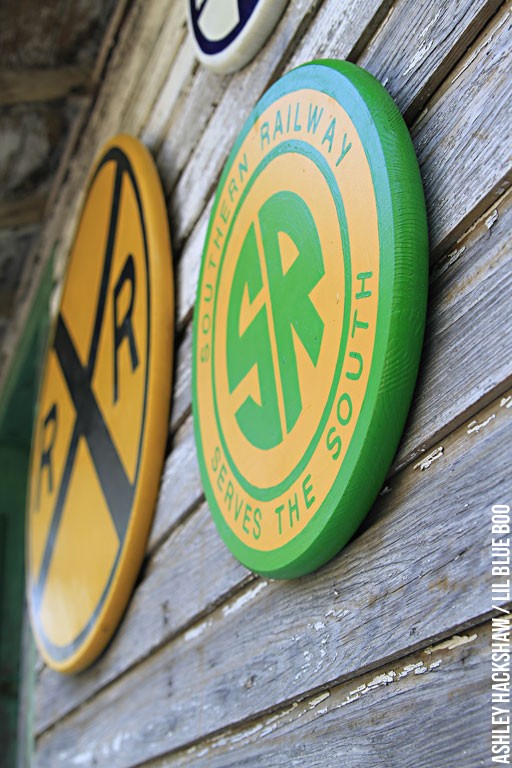 After all the signs were completely dry I put a few coats of polyurethane on them to protect them from the outdoor weather: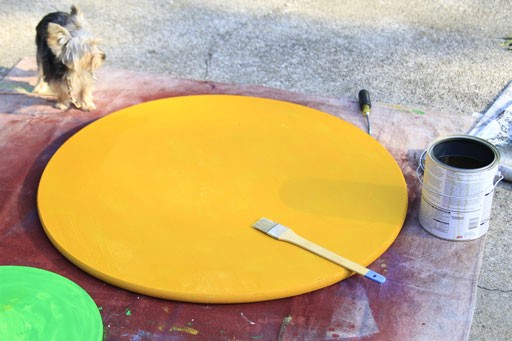 So far I've painted three but I'm working on a handful of other ones: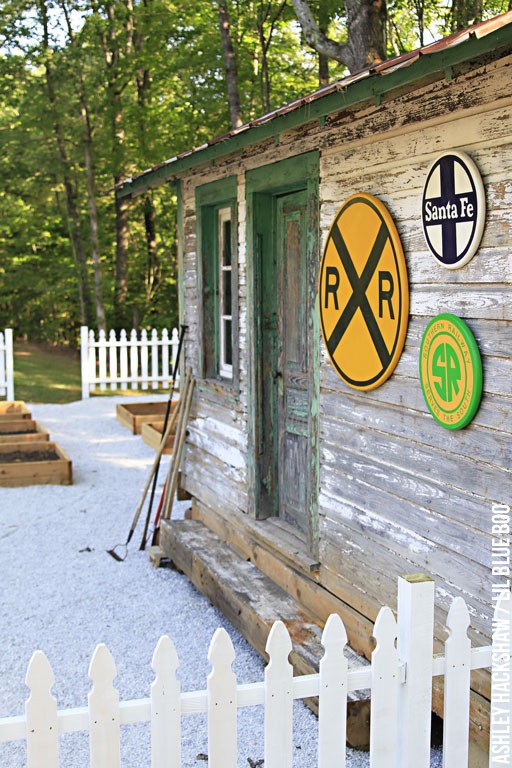 You can use this technique to make any sign that is circular: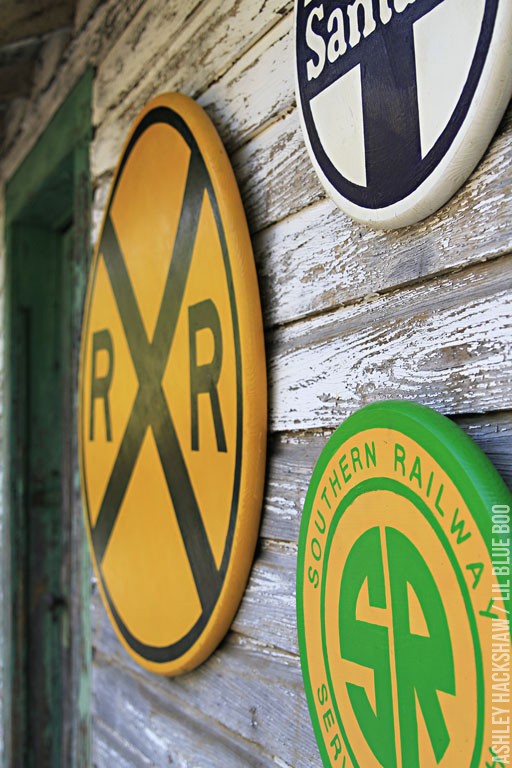 You can follow along real time at @lilblueboo on Instagram.
All the projects are indexed here:
Click here to read more about the Old Depot Project.
The Old Depot Project is sponsored by Lowe's Home Improvement.

If you like using the round table tops for projects try this one out too!