If you own a craft wood burner you can easily use the same technique for burning designs onto leather: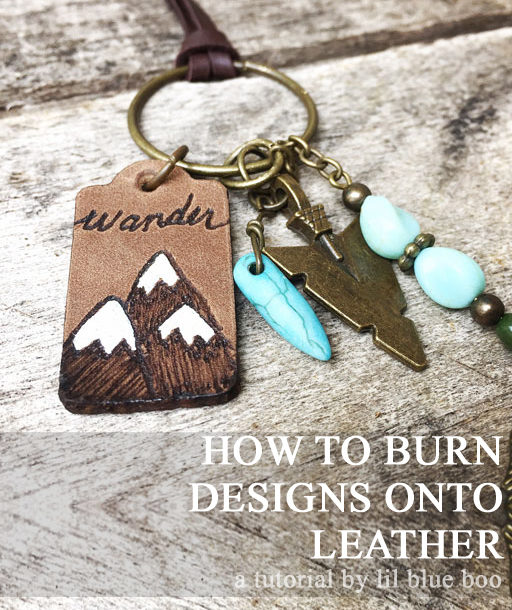 I found these little leather tags at Michaels in the jewelry section and thought they'd be so cute with some little designs etched onto them:
I use the smallest tip of my wood burner for writing. I usually lightly sketch out my design with a toothpick first and the use the wood burning tool to etch my design. You can add depth to any design by experimenting with different hatch marks and varying the pressure used: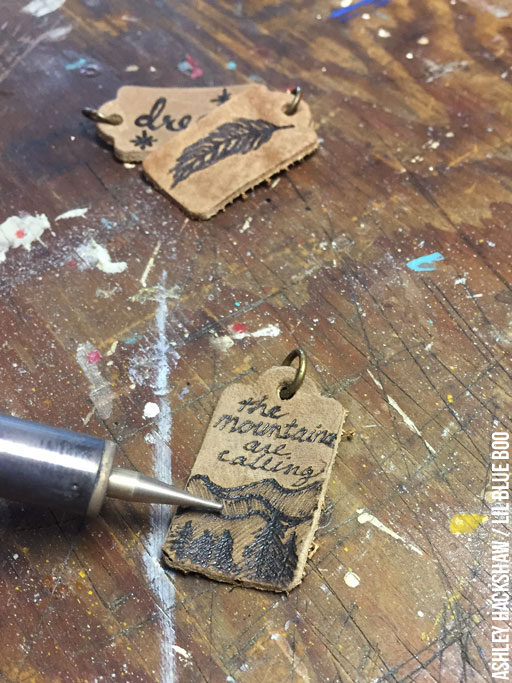 I also use the tool to burn the edges of the tags as well. It adds adds a burnished look to the piece: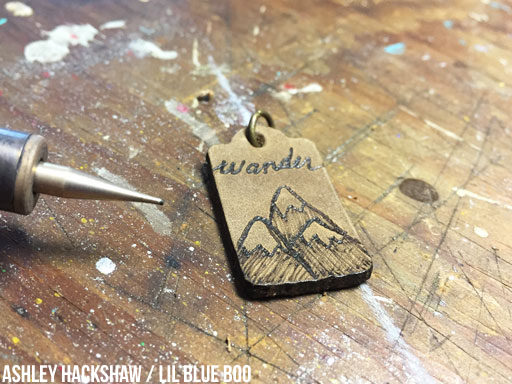 You can paint leather with acrylic paints if you make sure to remove any shine or coating. These were raw leather and I just scuffed up the piece a little where I wanted the paint to go. I love how this tag turned out as part of a necklace I made for the shop: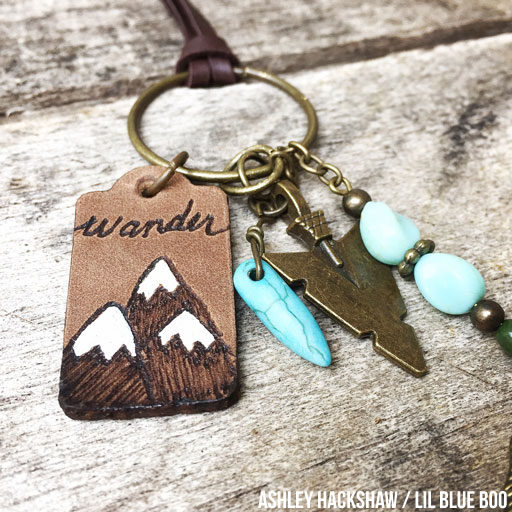 You can use the smallest of leather scraps for burn projects too. I made these little labels for these torched hearts I made last week:
For these I just cut out small pieces of leather and used a wood burner to write the lettering: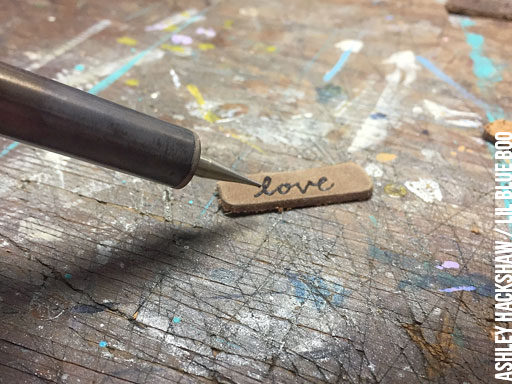 If you can hold your hand steady you can write super tiny: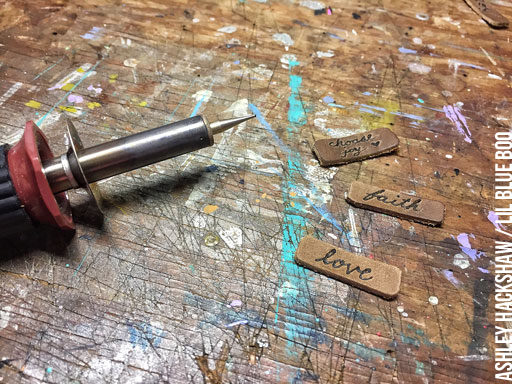 I'll share a few other pyrography projects I'm working on soon. In the meantime you can follow my current projects on Instagram! Thanks for reading!