Aren't these hedgehog pumpkins cute?!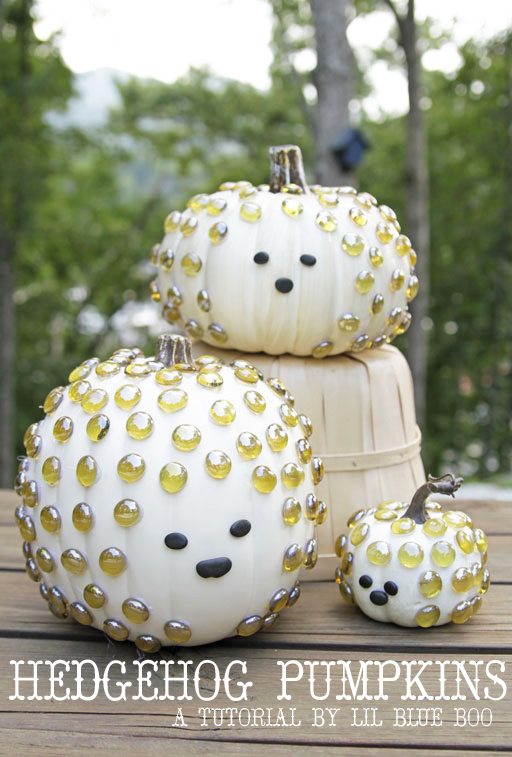 Michaels is overflowing with pumpkins right now! I love the craft pumpkins because you can use them year after year. There are orange pumpkins, chalkboard pumpkins, black pumpkins and cream pumpkins. They also have glow-in-the-dark pumpkins, concrete pumpkins and diorama pumpkins.  This year I was staring at the blank pumpkins in the big display basket and I thought they looked a little like plump little hedgehogs…so that's what I decided to make: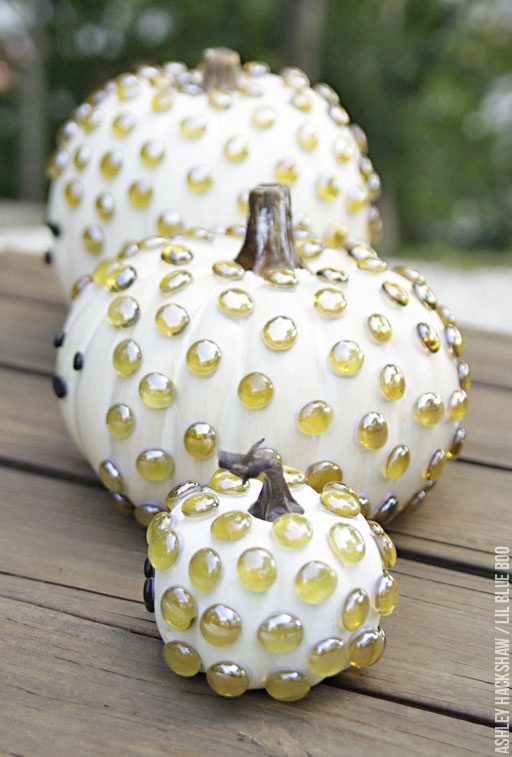 They were very easy to make. I started with the cream craft pumpkins: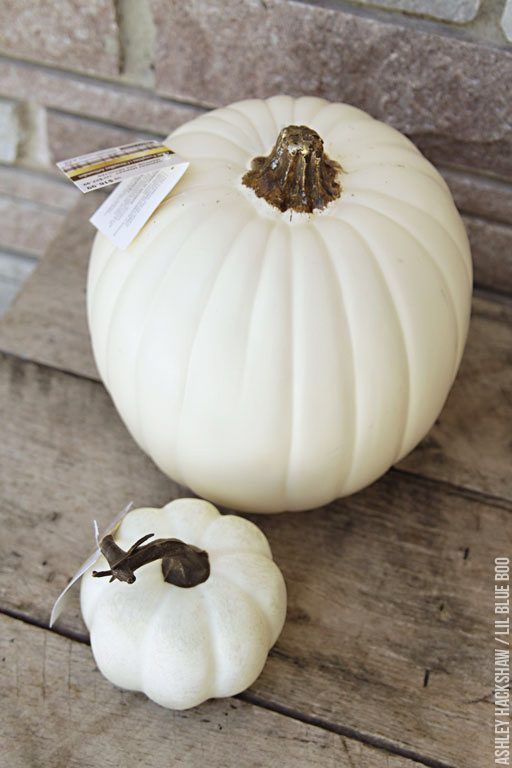 And I bought a few bags of these decorative glass accents: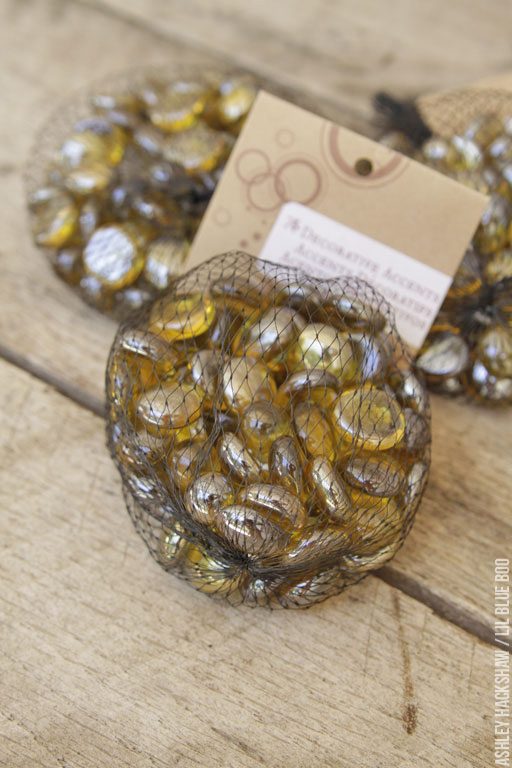 The quickest way to attach the glass pieces is with a hot glue gun. They will stay on just fine as long as you aren't moving the pumpkins around frequently. If you plan to be a little more rough with them I'd suggest using an industrial glue like E-6000.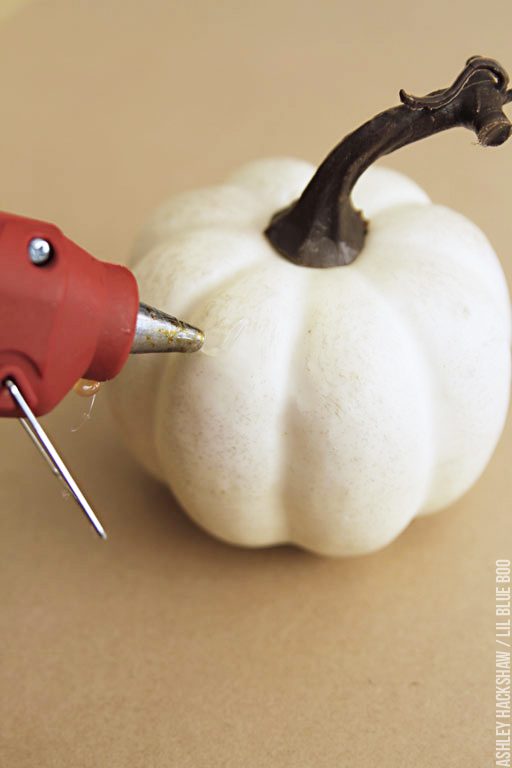 Just place the glass accents onto the hot glue and hold until the glue sets: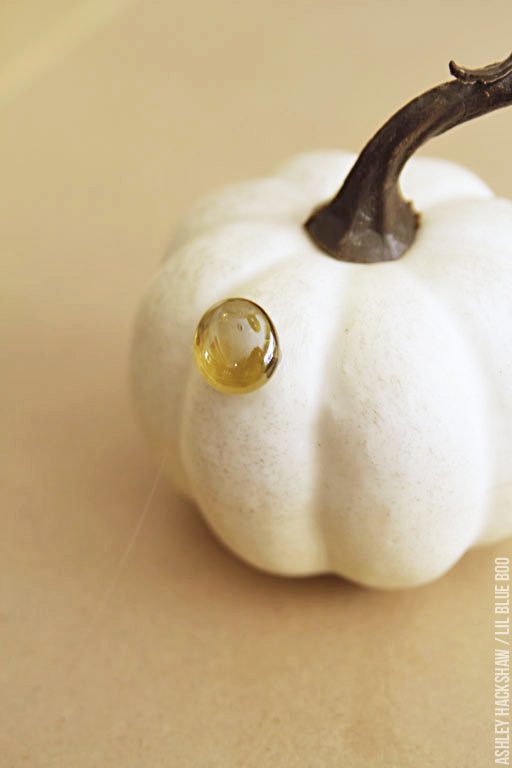 Cover the entire pumpkin except for a small circle where the face of the hedgehog will be: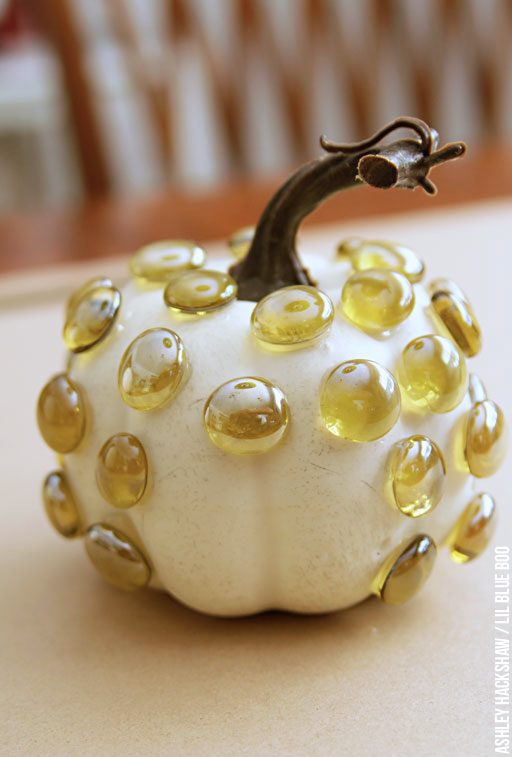 I used small black pebbles for the eyes and mouth (also sold in bags in the floral section):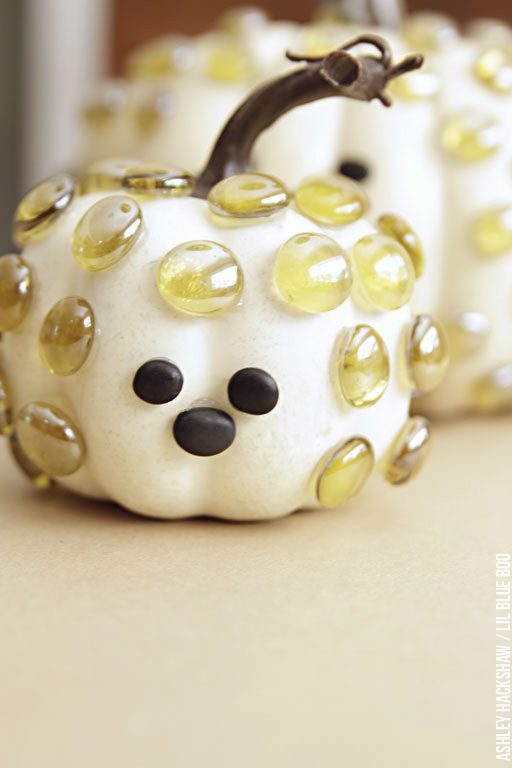 Like the owl pumpkins I made a few years ago I decided to make an entire family of hedgehogs: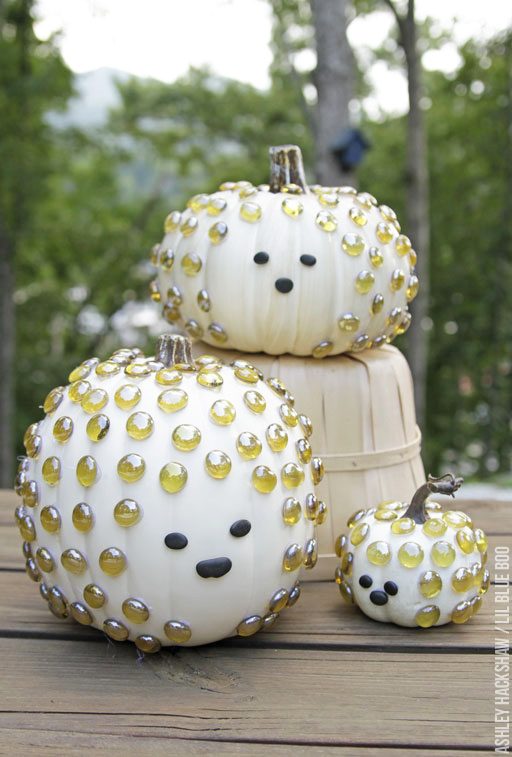 Three different size pumpkins: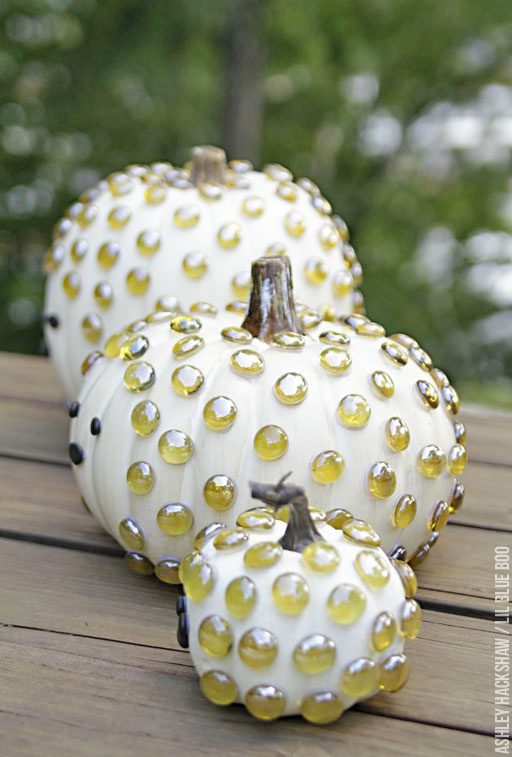 The gold glass accents look great with the cream background: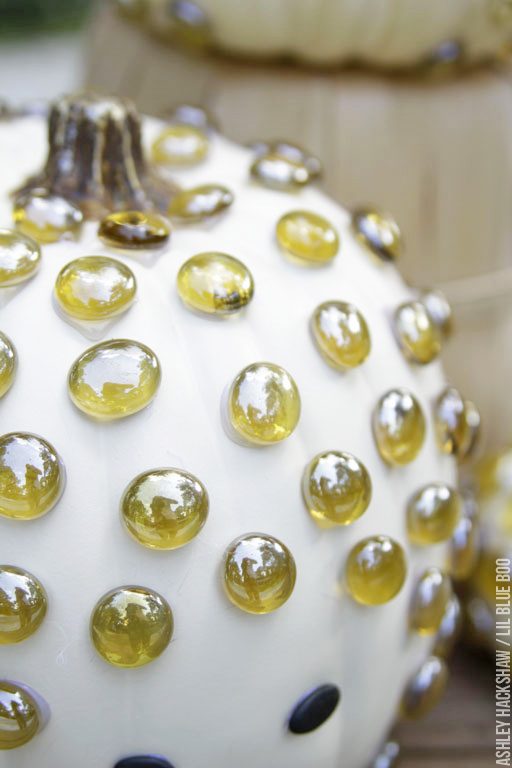 Who doesn't love hedgehogs?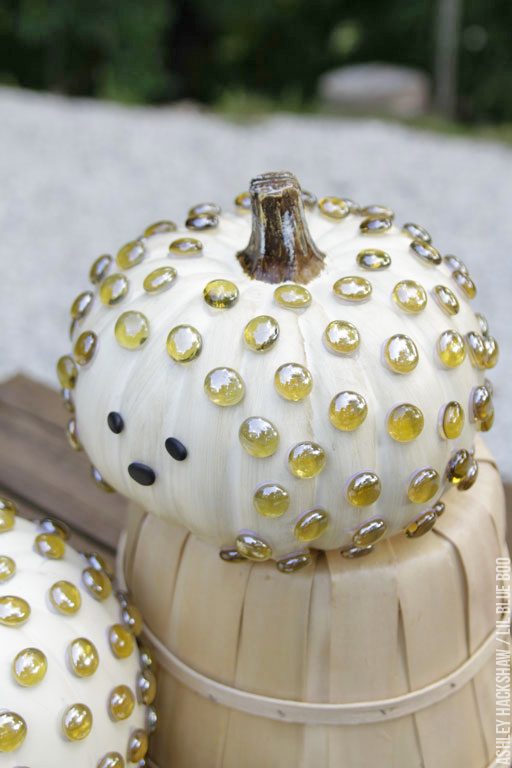 Especially baby hedgehogs!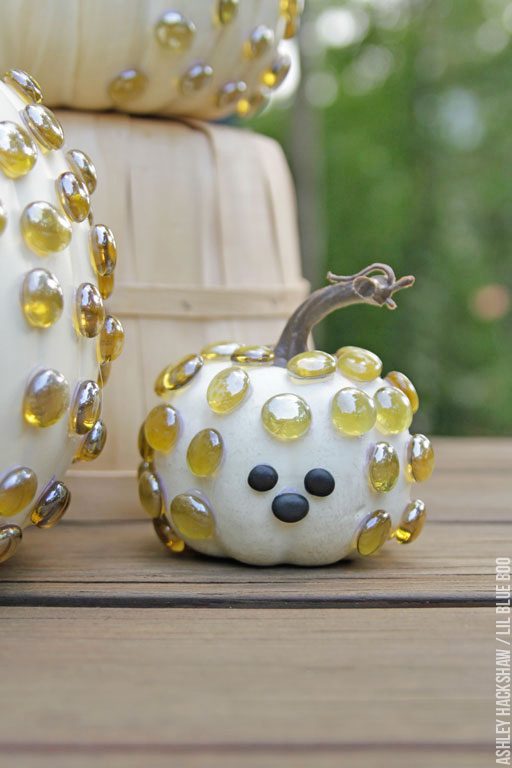 They'd make a great addition to the porch or as table centerpieces: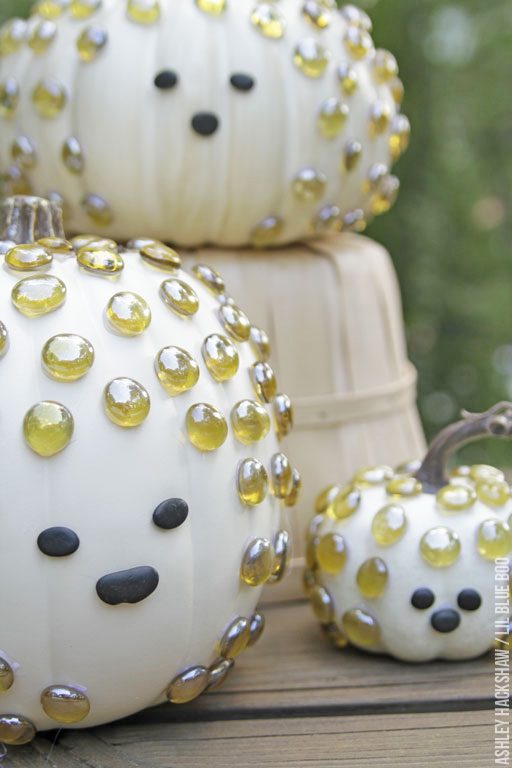 To kick off fall in your own home, visit Michaels.com and check out the variety of craft pumpkins available – there is every color, shape and size you could ever want! There are tons of ways to DIY your own craft pumpkin for your home, a party or even as a gift.
Make sure to check out the pumpkins I've made in the past here: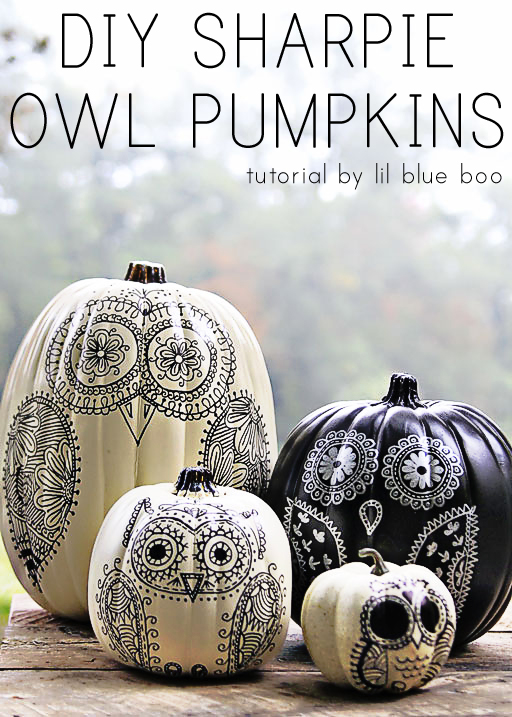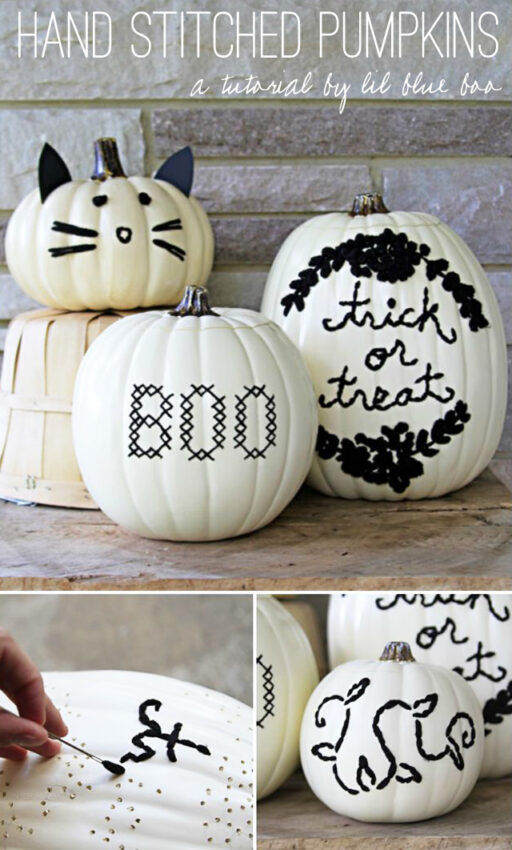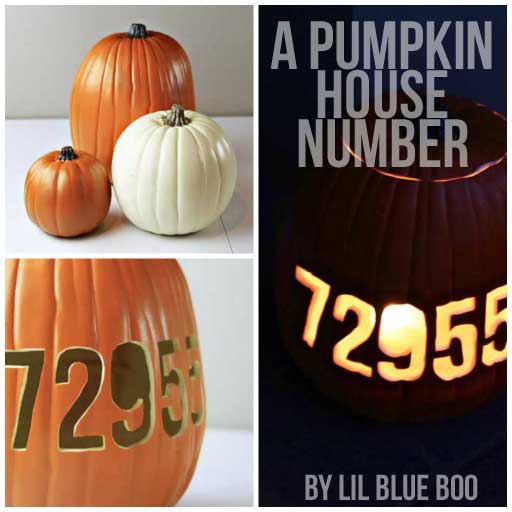 Be sure to check out all of the other Michaels Makers pumpkin ideas on the Michaels blog!