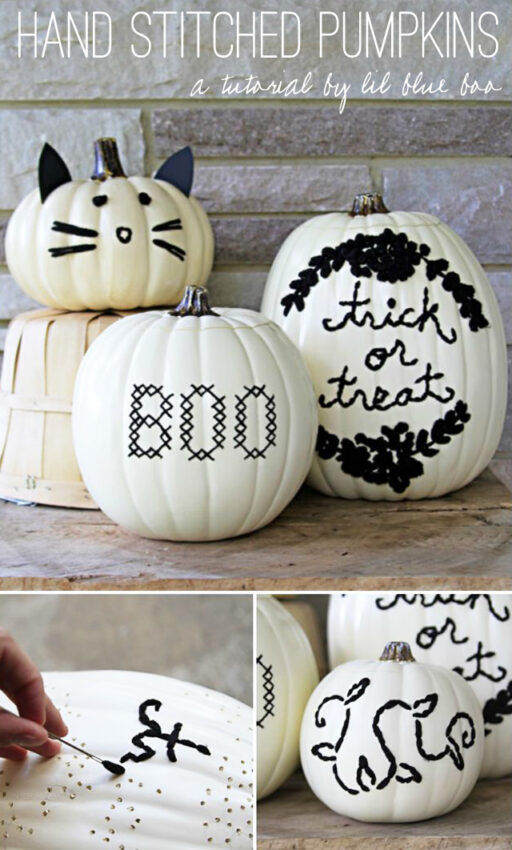 I can't believe that summer is already quickly coming to a close and that fall is almost here. That means it's almost pumpkin time. As a Michaels Maker each year I get a chance to come up with a unique craft pumpkin and I must have been feeling a little embroidery deprived because all I wanted to do was stitch this year. So here's the project I came up with: hand stitched / embroidered pumpkins. A mix between candlewicking/embroidery…
…and cross-stitching: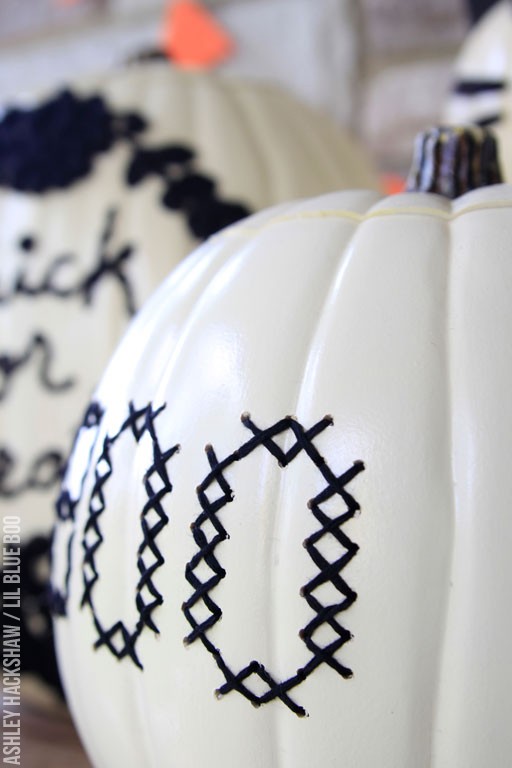 I love the Michaels craft pumpkins because they can be re-used year after year. The first thing you have to do it just cut the top off…and there is no mess inside to clean out: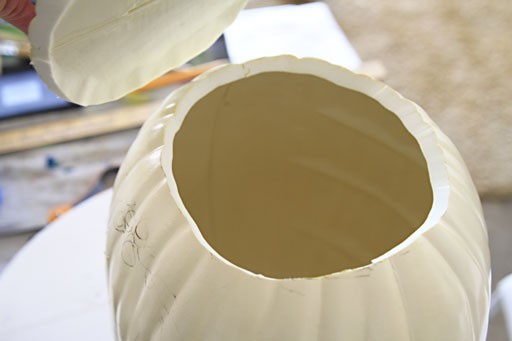 I used charcoal and pencil to sketch out a quick design. If you mess up the easiest way to clean off the drawing is with a damp magic eraser.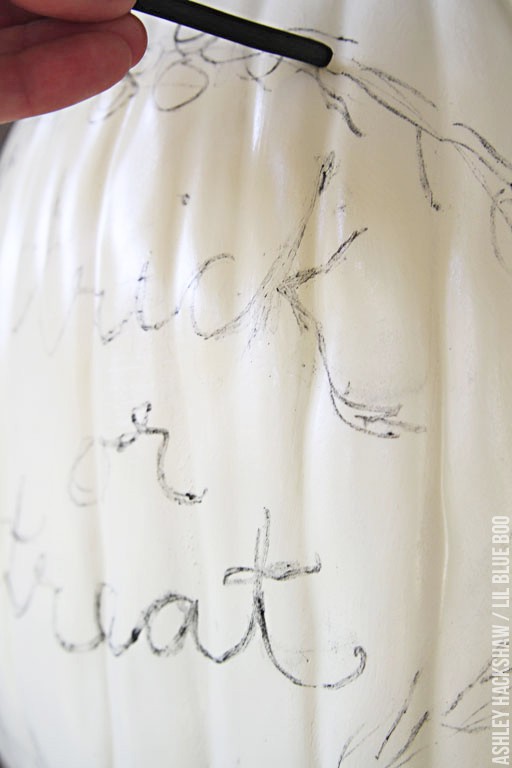 You can easily hand punch your holes with a sharp object like a skewer or a small flat head screw driver but I recommend a household drill to get the job done quickly and more precise: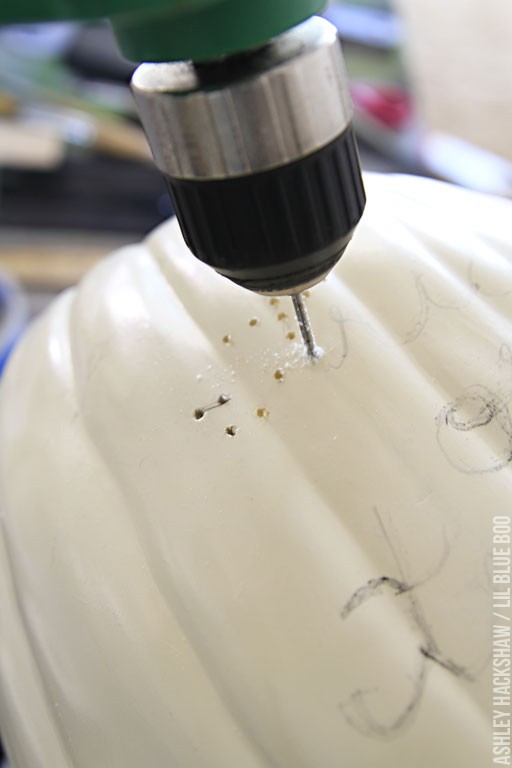 Here is my first design…all the holes drilled:
I took a thick black yarn and an embroidery needle and began to stitch my design. I recommend using smaller lengths of yarn than larger and just re-thread often: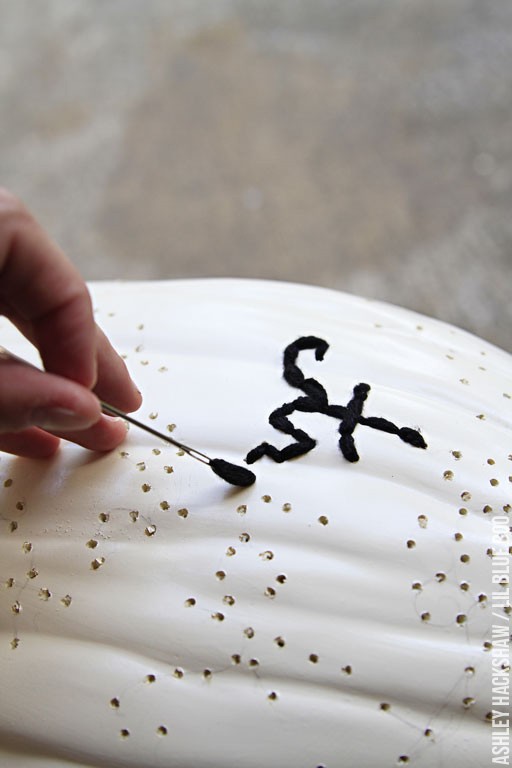 This was the first one I made and I love the way the garland turned out: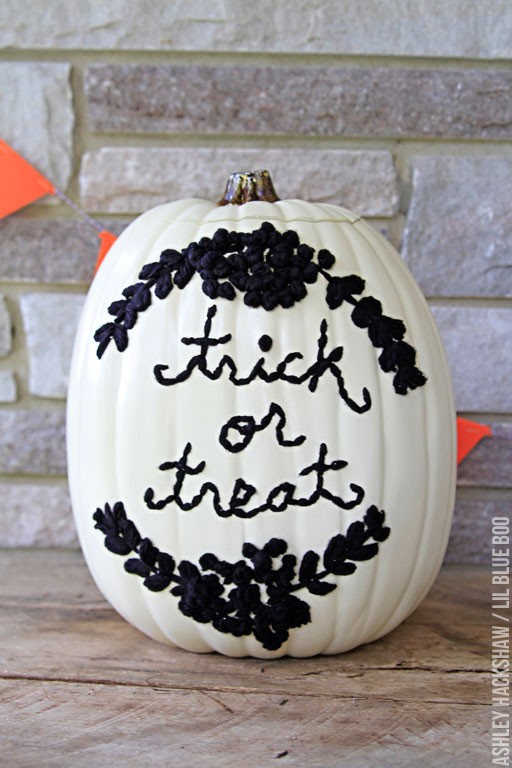 I learned this stitch when I was about 5 years old…so no excuses about not being able to sew: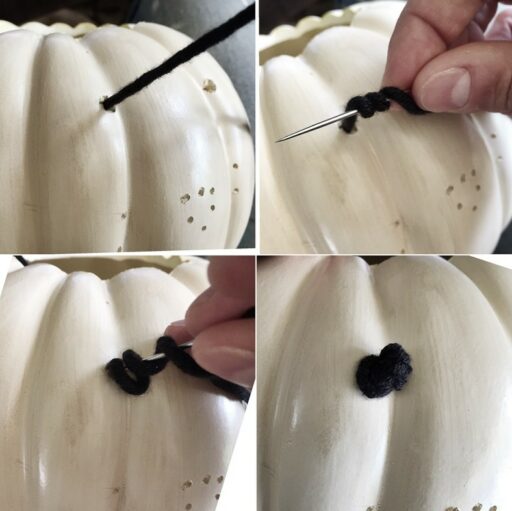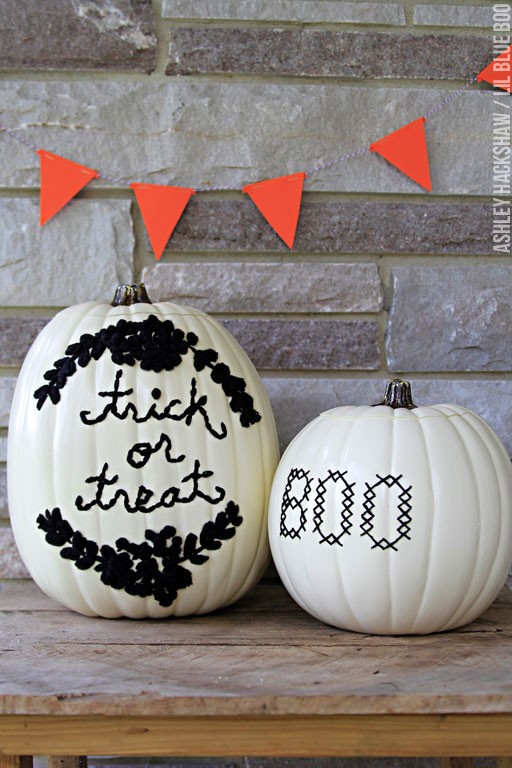 This easy hand drawn vine design took about 10 minutes to stitch: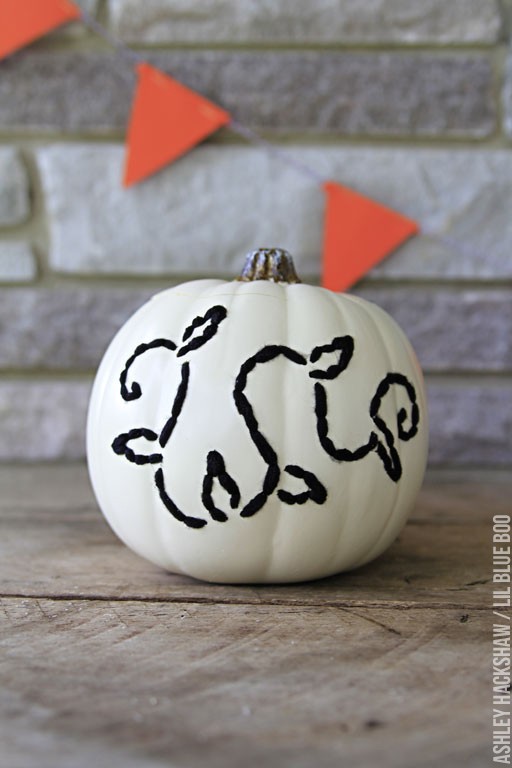 It provides a balanced contrast of simplicity next to the busier pumpkin: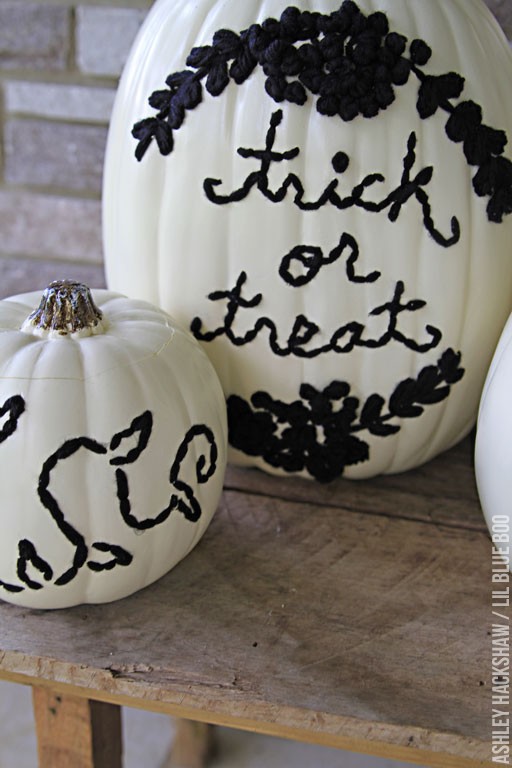 And the cat…Boo loves this one: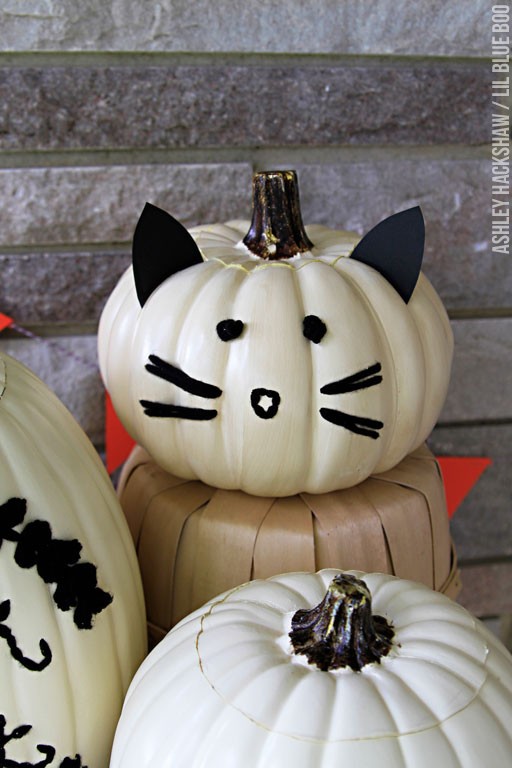 I used a hot knife to cut slits into the side of the pumpkin starting at the top opening to hold the ears. The cat ears are just pieces of black card stock cut into curved triangles: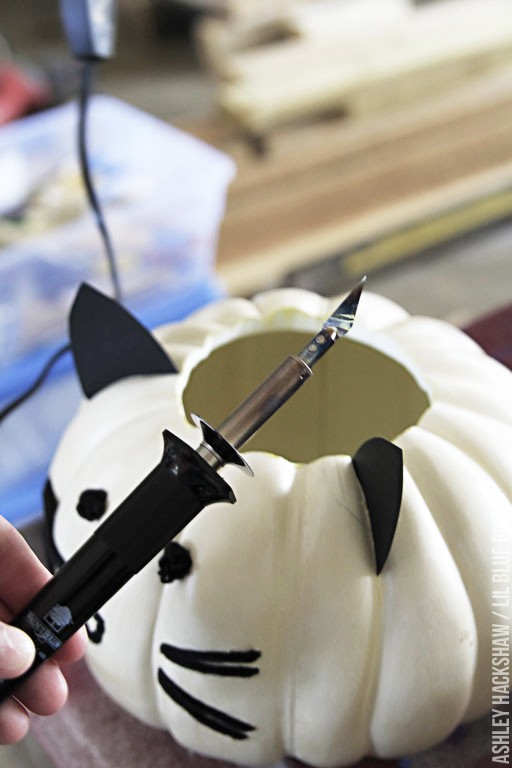 I love the monochromatic look:
To kick off fall in your own home, visit Michaels.com and check out the variety of craft pumpkins available – there is every color, shape and size you could ever want!
Just a bit more information from Michaels stores:
There are tons of ways to DIY your own craft pumpkin for your home, a party or even as a gift.
If you're looking for something a little bit different, Michaels recently started selling these fun half pumpkins, perfect for fall décor wall mounts and fun signs.
Also, if you're in need of more fall décor inspiration be sure to look at the 49 other DIY pumpkin projects from the rest of the Michaels Makers – they are fabulous:
And here are a few ideas from past years: