This Halloween, Michaels has everything you need to MAKE it Spooky! My challenge this month as a Michaels Maker was to create Halloween decor and I came up with these Halloween embroidery hoops made by stamping and stitching on used book pages.
I had a stack of embroidery hoops from Michaels and they reminded me of pumpkins and that was the start of this project. Last week I shared projects that recycled old books and that carried over into this one too: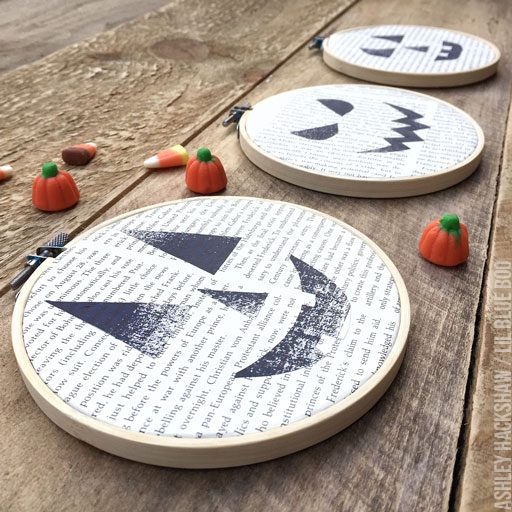 These were quick and simple project that could be done by almost any age?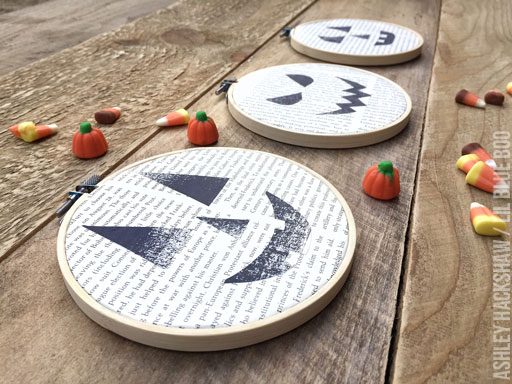 The embroidered spider web took a little more time but I like the interest that it adds to the group: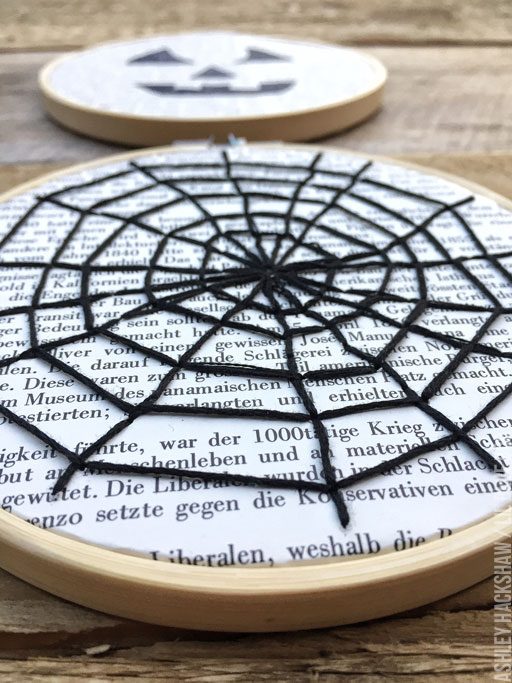 First I took old book pages and fit them into each embroidery hoop: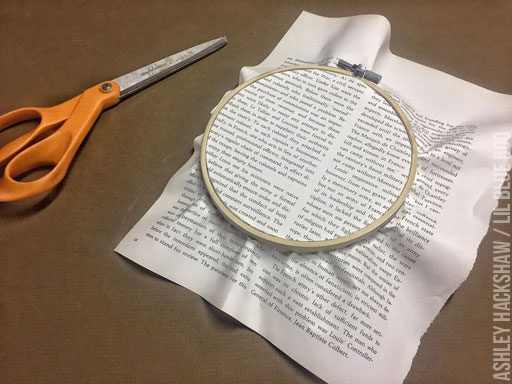 I used book pages for the pumpkin shapes too but blackened them first using a large stamp pad: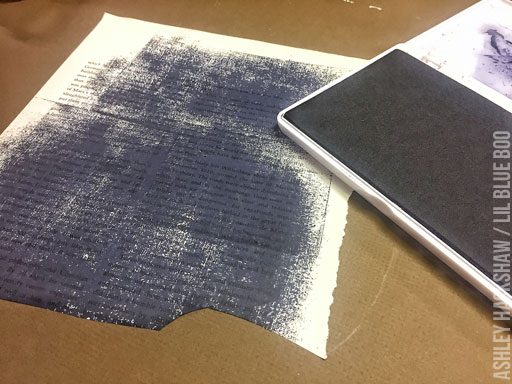 A dab of glue on the back of each shape is enough to stick: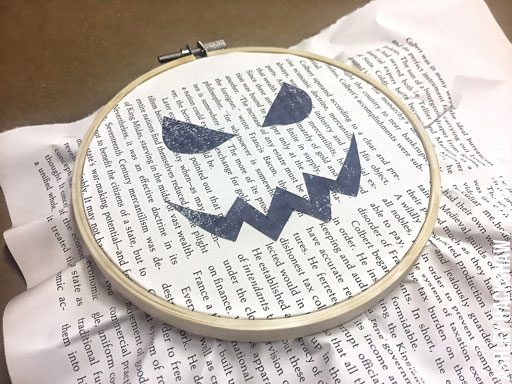 Pumpkin 1: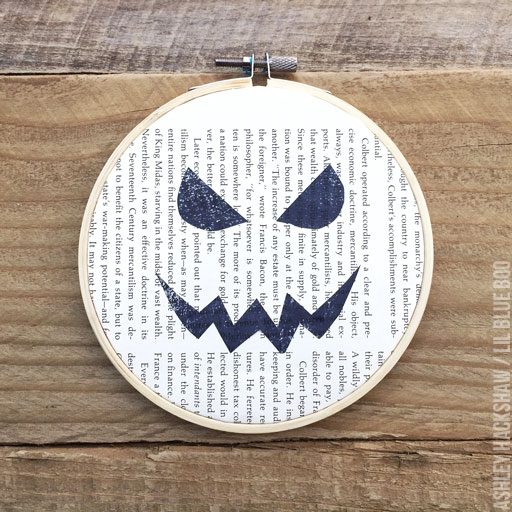 Pumpkin 2: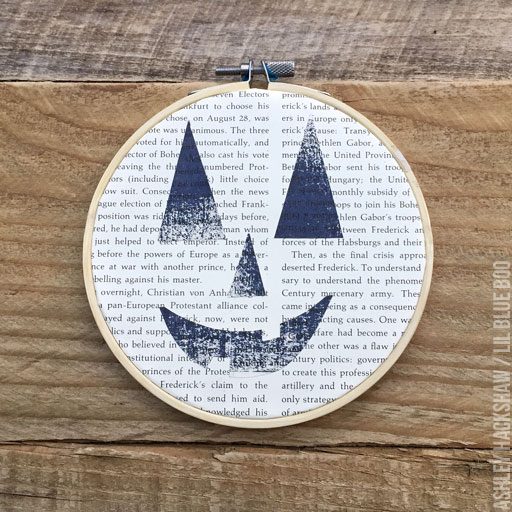 Pumpkin 3: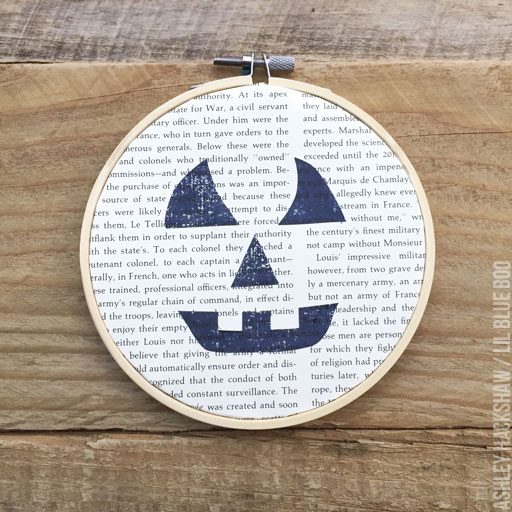 And the spider web: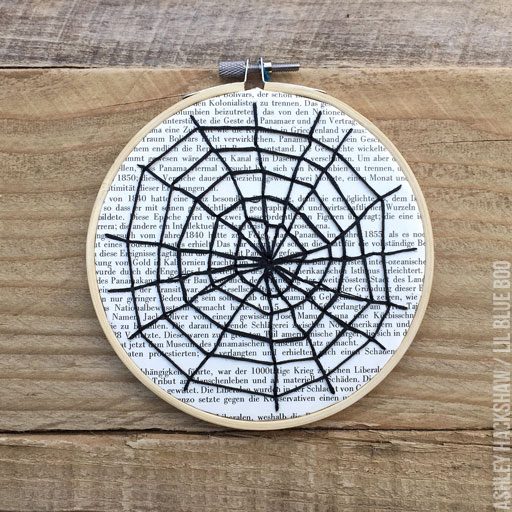 Stitching on paper is the same as stitching on fabric just don't pull too hard or you'll rip right through: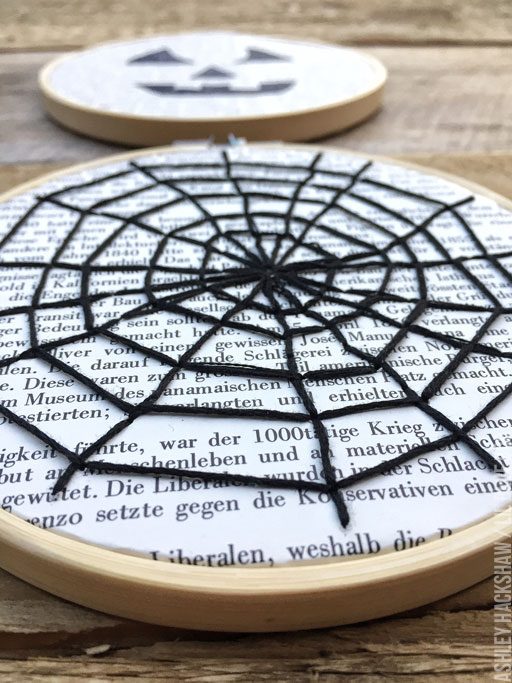 Lean them on a mantle or hang from string as a banner!