I had so much fun making these little Halloween peg dolls. I think the best part was seeing Boo's reaction each day when she came home from school and noticed a new detail I'd added to one of them.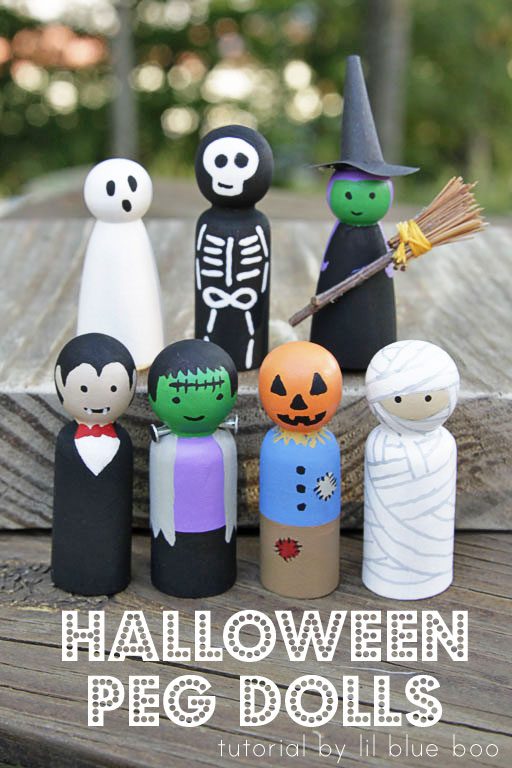 These Halloween peg dolls are the perfect addition to a larger project I'm working on. So far I've made tiny pumpkins, a tiny cemetery and there's more to make and reveal.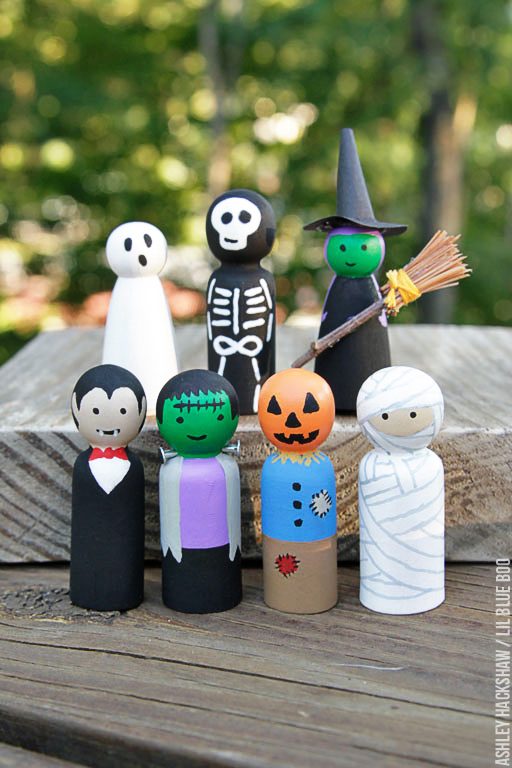 Boo was just giddy over these: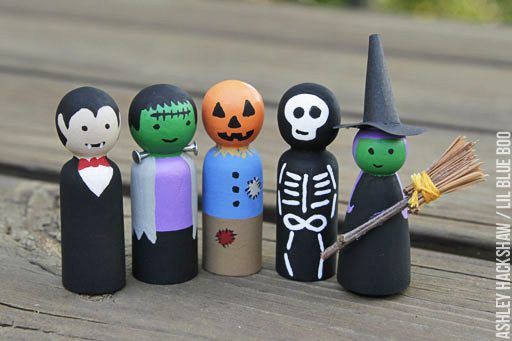 I made a vampire: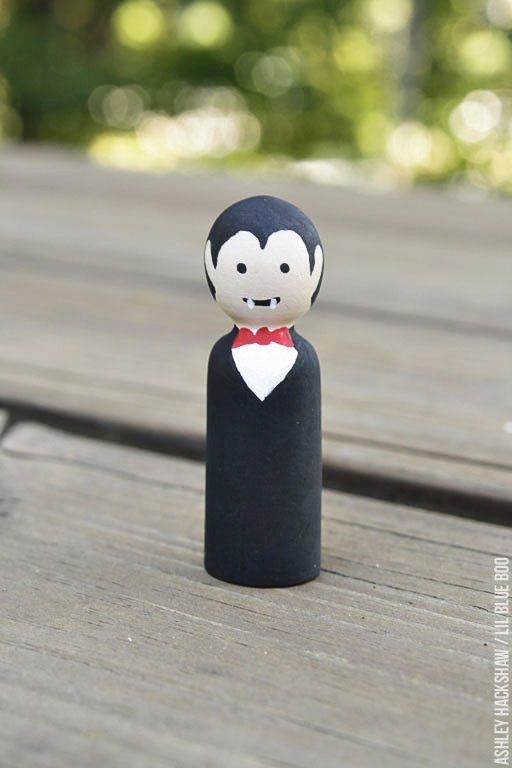 And a Frankenstein, complete with tiny nails in the sides of his head: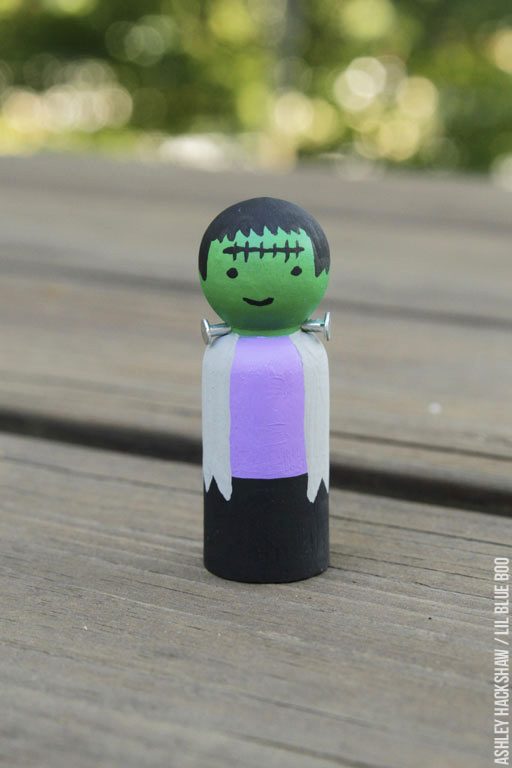 And a mummy. This one was painted white and I drew the lines on with a marker: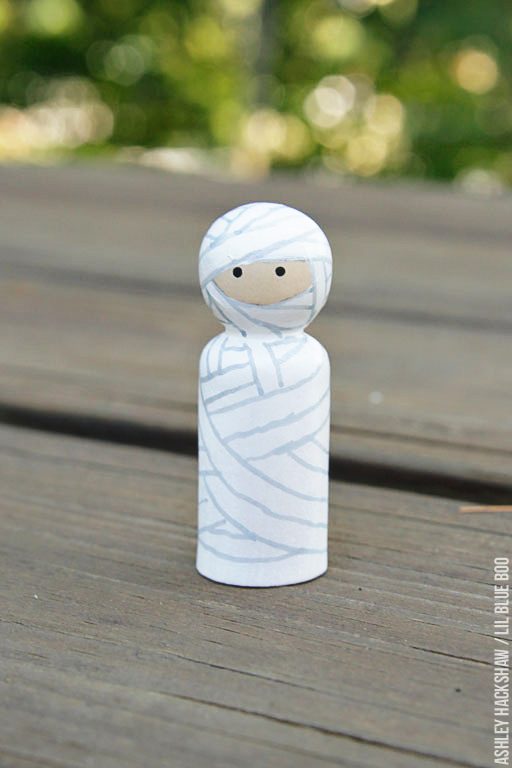 And a skeleton. Not anatomically correct!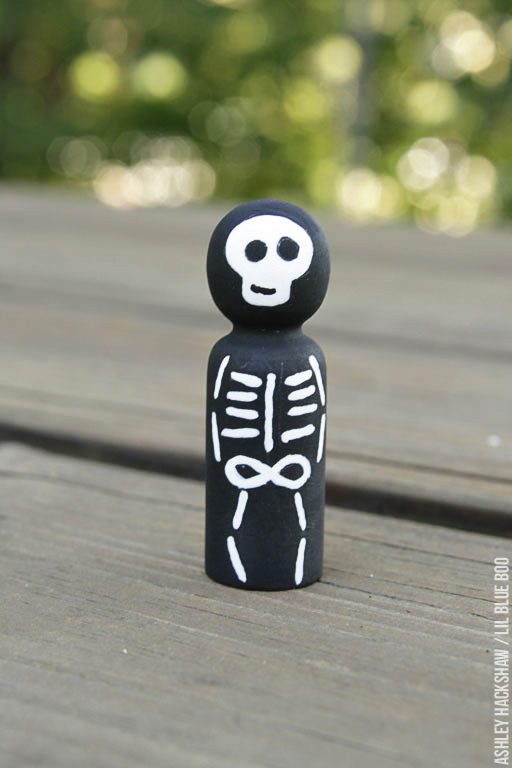 And a pumpkin scarecrow.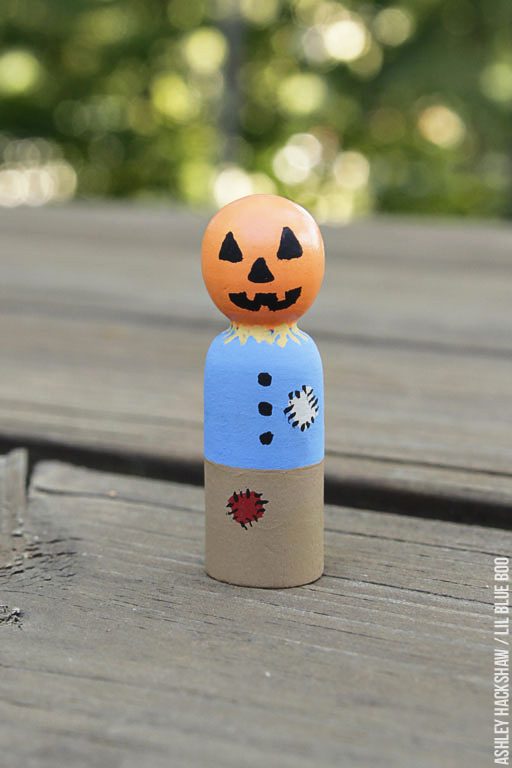 And a little witch. I made her hat from black card stock and her broom is made from a twig and pine needles: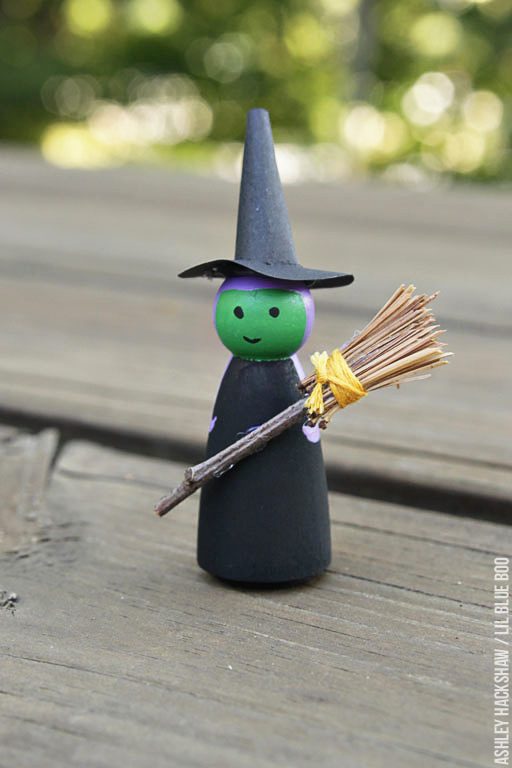 And finally, a simple ghost. Classic Halloween. (The pumpkin tutorial can be found here).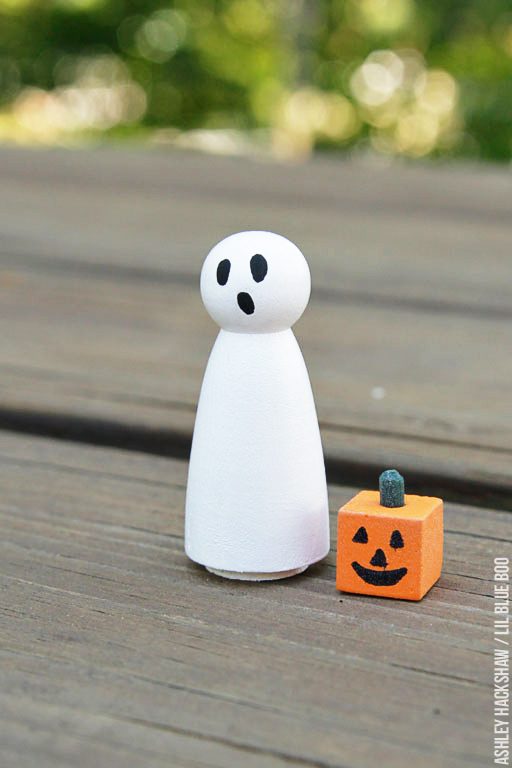 These little peg dolls are available at Michaels. They come in packs as wood game pieces: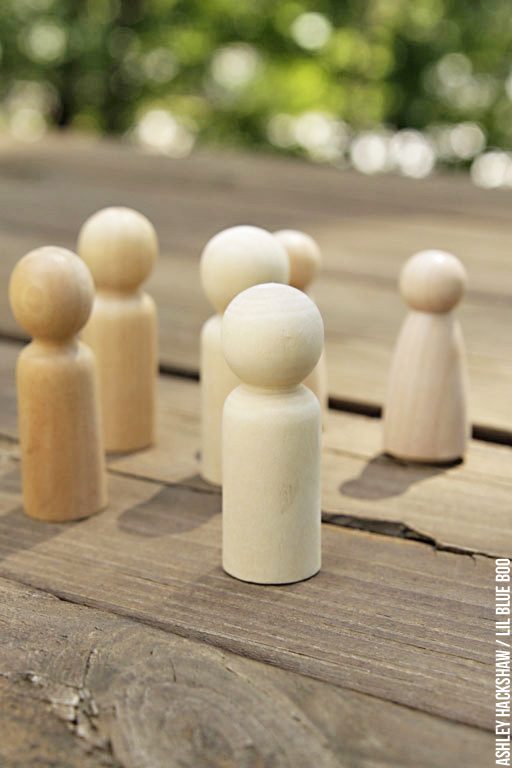 I use regular acrylic paint and just begin blocking off color for each character. If you have a certain character in mind the best thing is to search Google for cartoon images. Cartoon images have simplified character traits so it's easy to pick out the simple elements that make each character unique!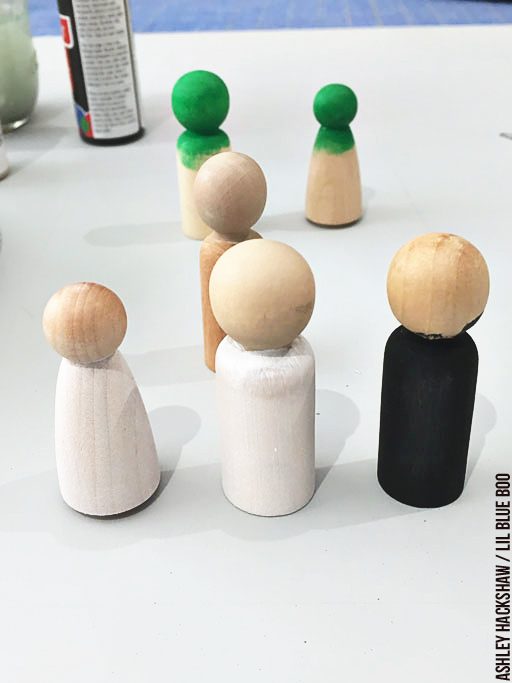 I just work on painting the dolls little bits at a time, painting a body here, then maybe a hair style and a face: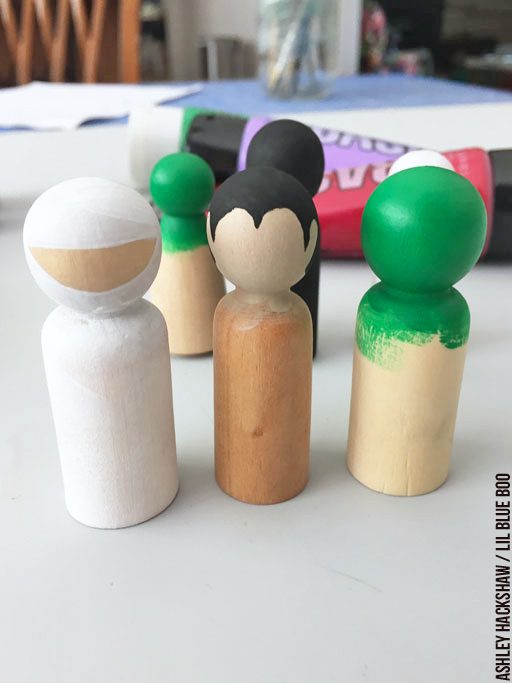 I didn't go through each doll individually but you can see the painting progression of some of the dolls here: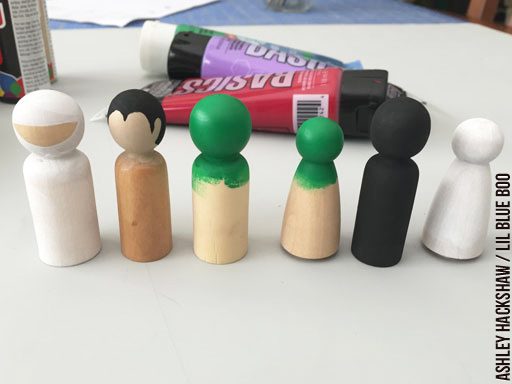 For small details use just a tiny bit of paint and a very small brush: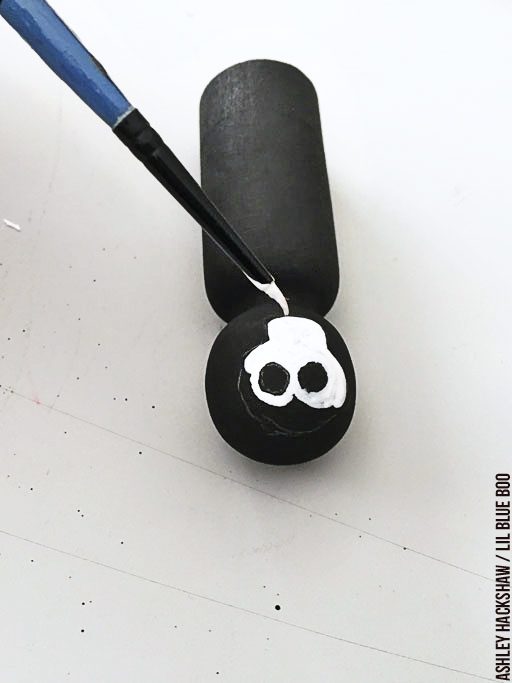 More details being added: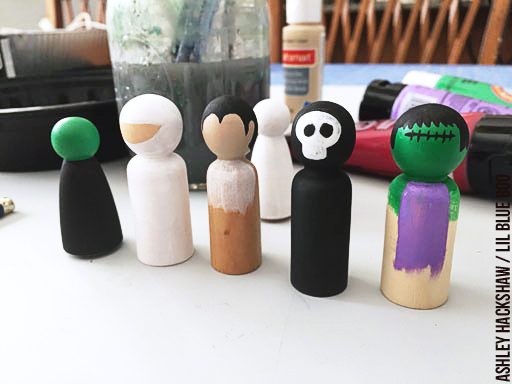 Hair, eyes, bow ties etc: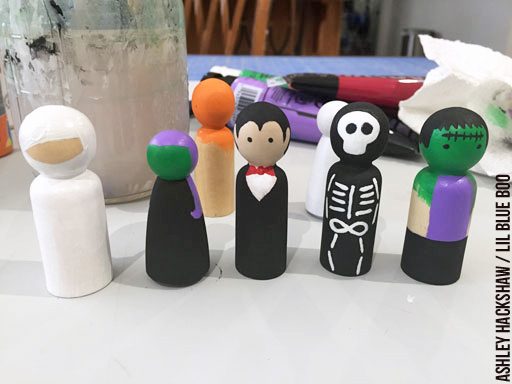 Getting close to being finished! Eyes, mouths etc added. If you mess up try taking a small bit of damp paper towel and wiping the mistake off quickly.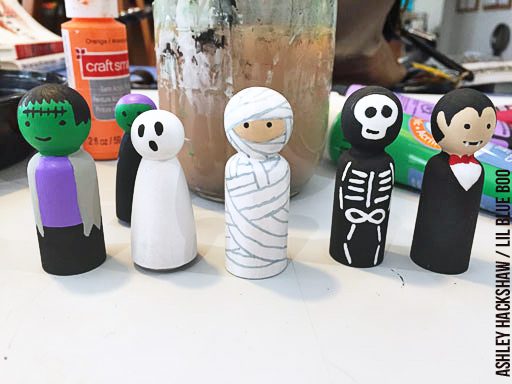 For the little witch I made a paper hat out of construction paper: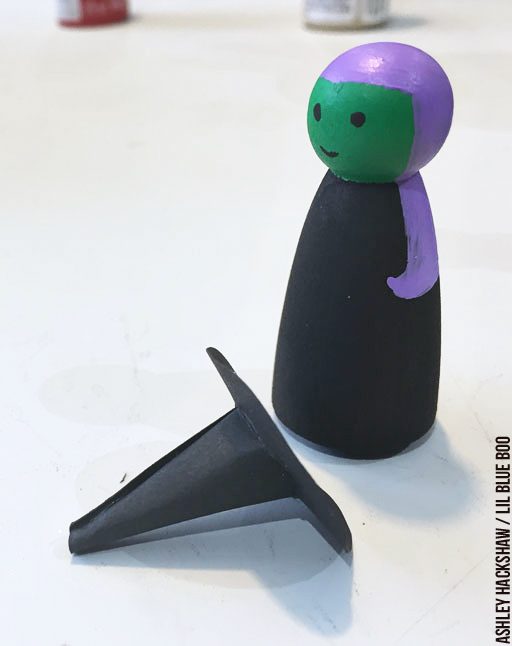 I used wire cutters to cut the tops of small nail brads off. I drilled a hole through the neck and used a dab of blue to secure them in place.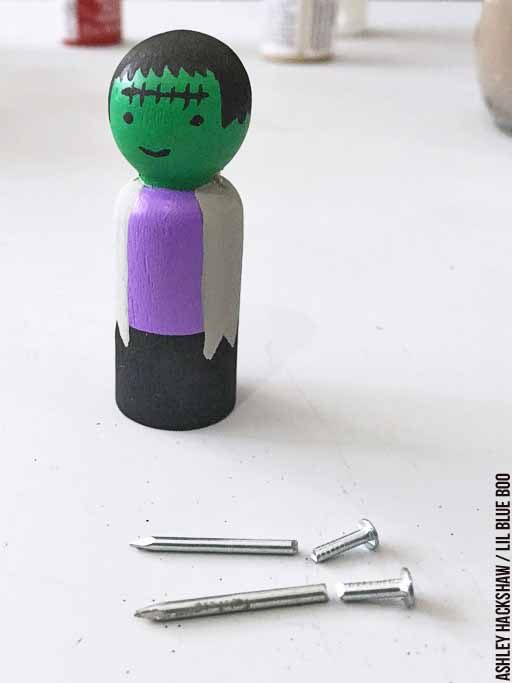 I also made the witch a little broom out of a twig and a few pine needles: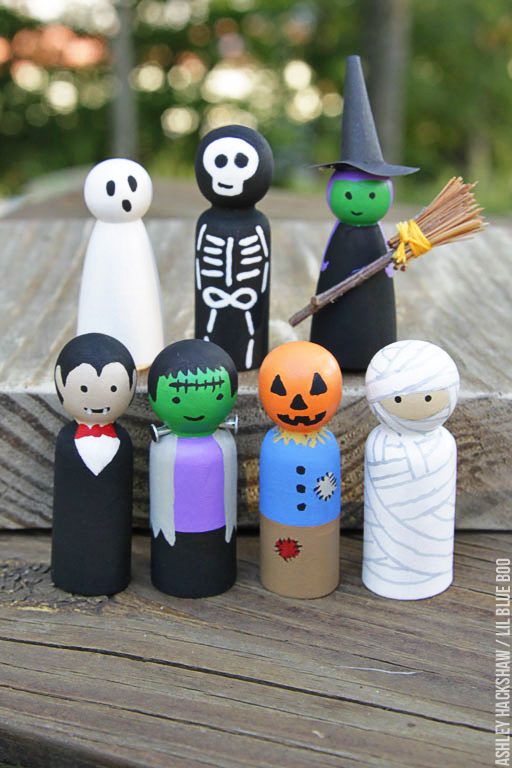 Great for gifts, favors and can be used year after year: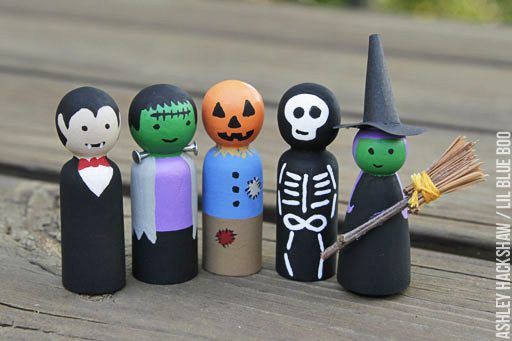 If you like these, please make sure to check out my Princess Peg Doll Tutorial! Click here or click the images below: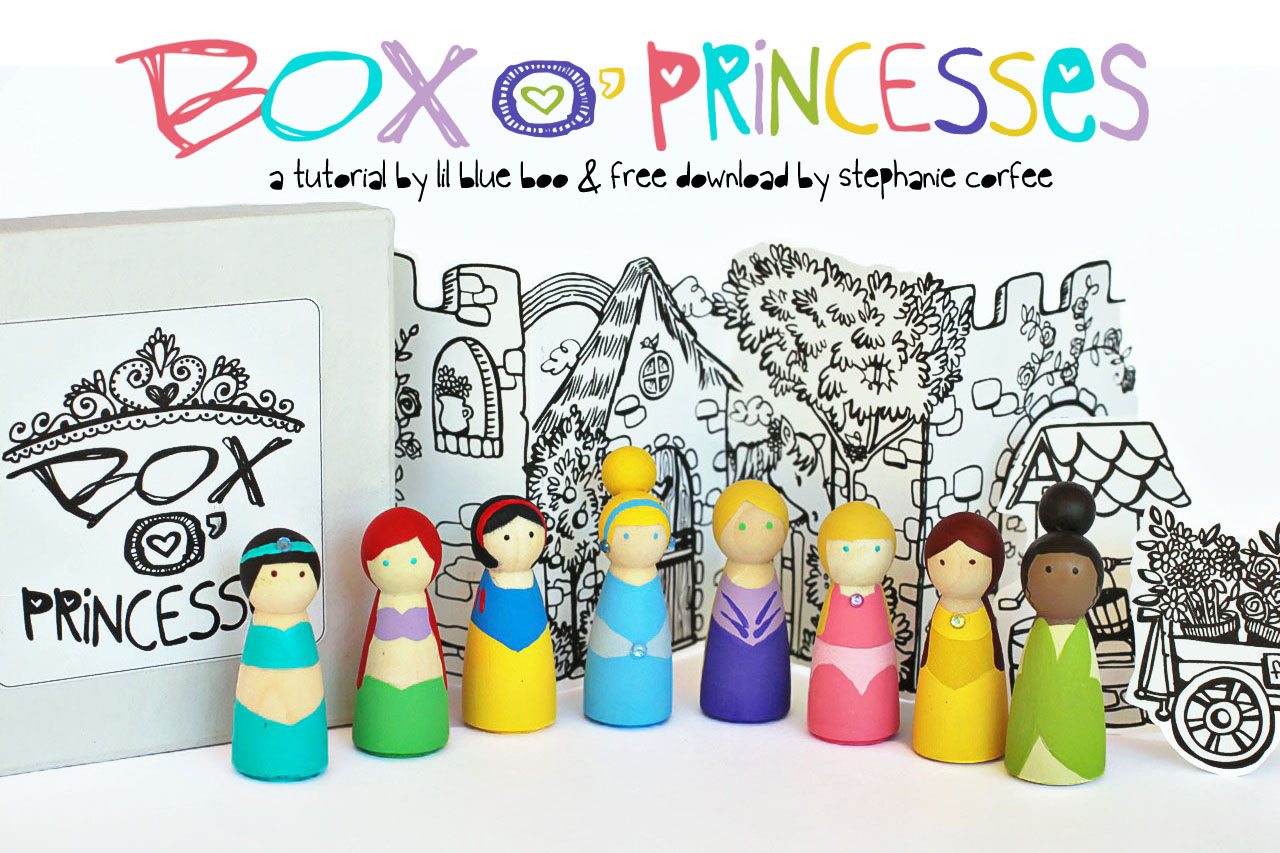 Aren't they cute! You can make your princesses look however you want! Simple or extravagant: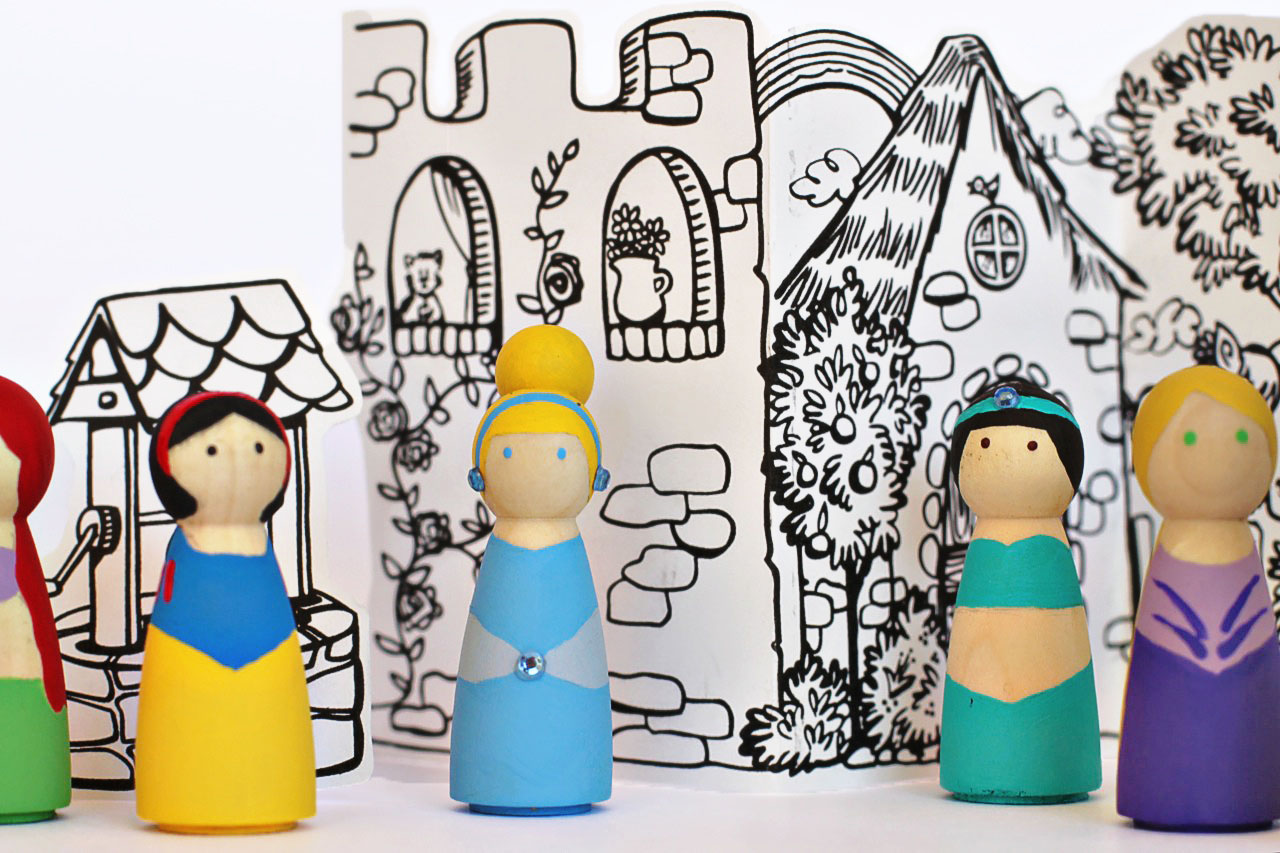 Also check out the Superhero version!  Click here or click the images below for the Boy-Ville tutorial and download: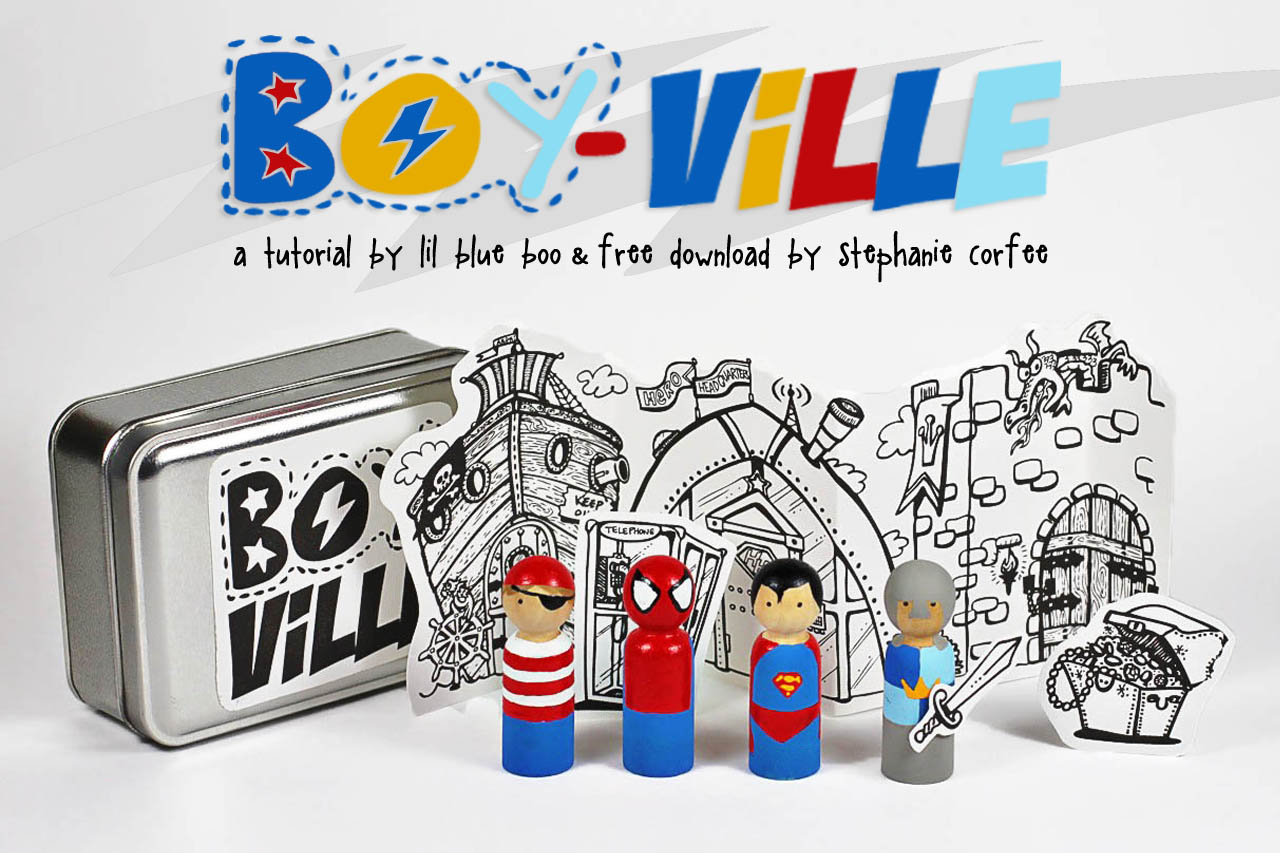 Love these: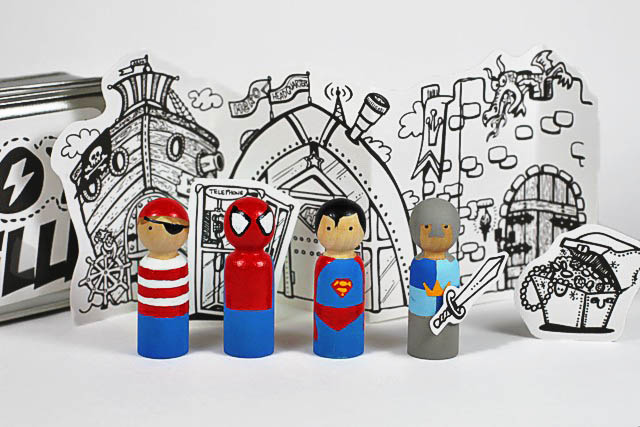 And there's a Christmas Nativity version too. Click here or click the images for the Nativity tutorial and download: