I just made these tiny miniature pumpkins as part of a larger project to be revealed in October. I love tiny and miniature things…they remind me of the Minecraft pumpkins only without the scary faces: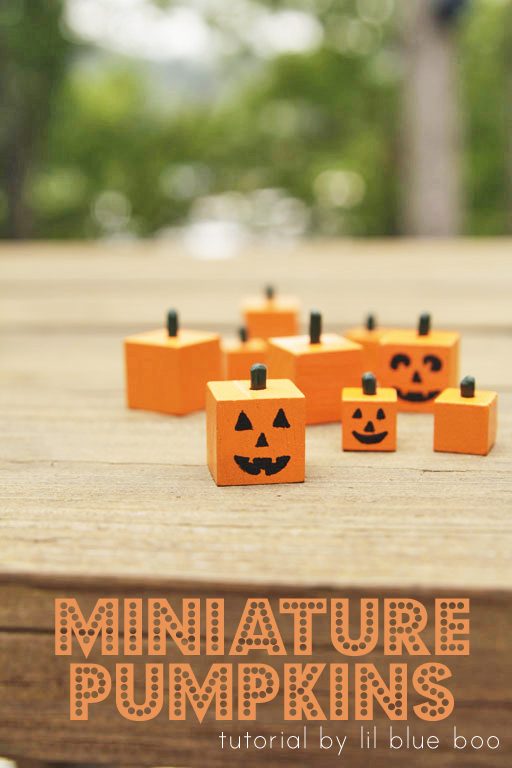 Each pumpkin was made with one of these little wood craft blocks measuring less than an inch tall. They can be bought in little packs at Michaels: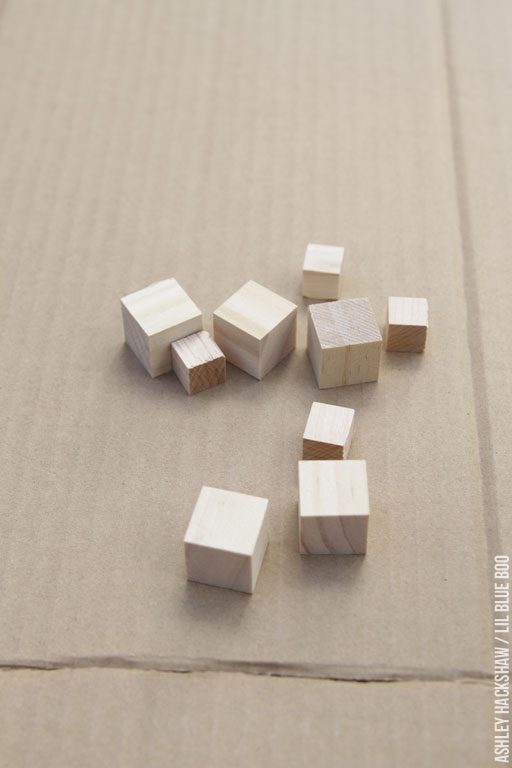 First I drilled holes in the top of each block wide enough to fit a bamboo skewer or small wood rod: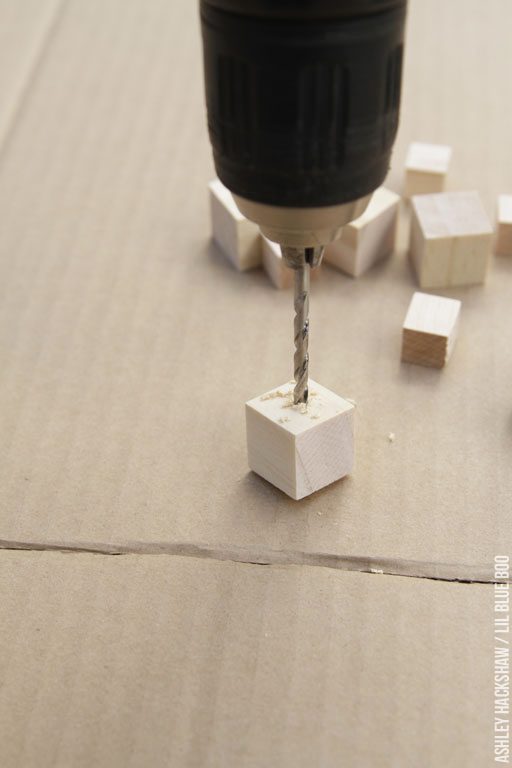 I spray painted them orange: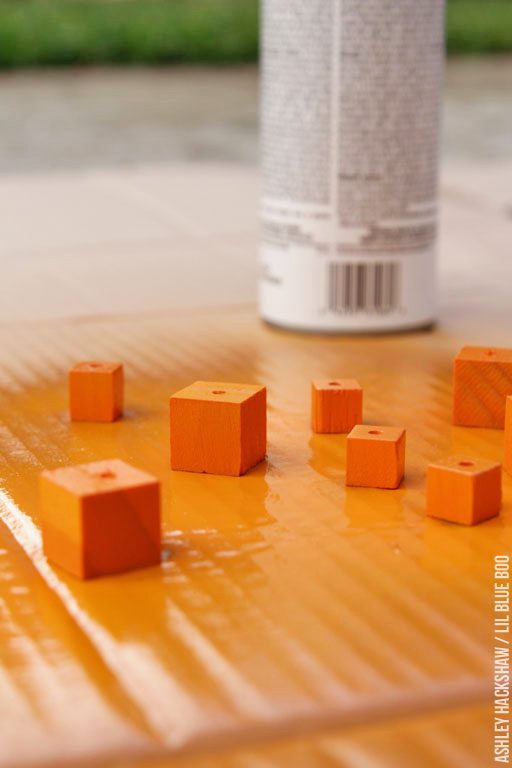 Then I used black craft paint and a tiny paint brush to paint jack-o-lantern faces on a few of them: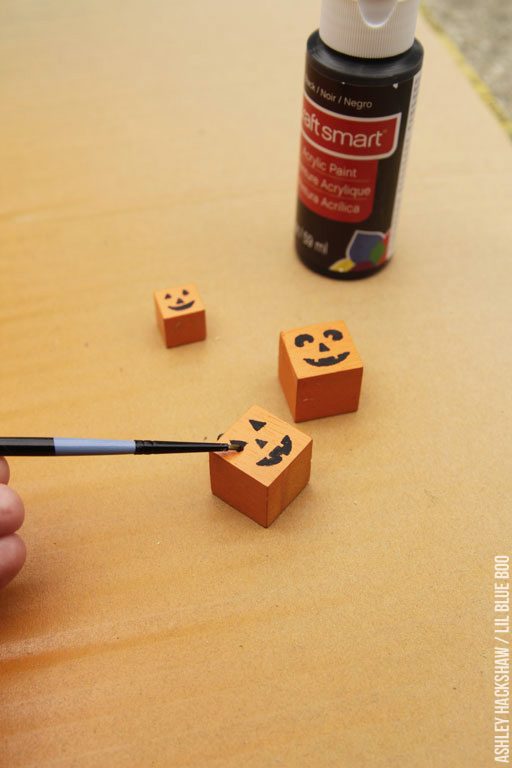 I used wire cutters to cut a bamboo skewer (the kind you make shish-ka-bobs with) into 1/2″ pieces for the pumpkin stems: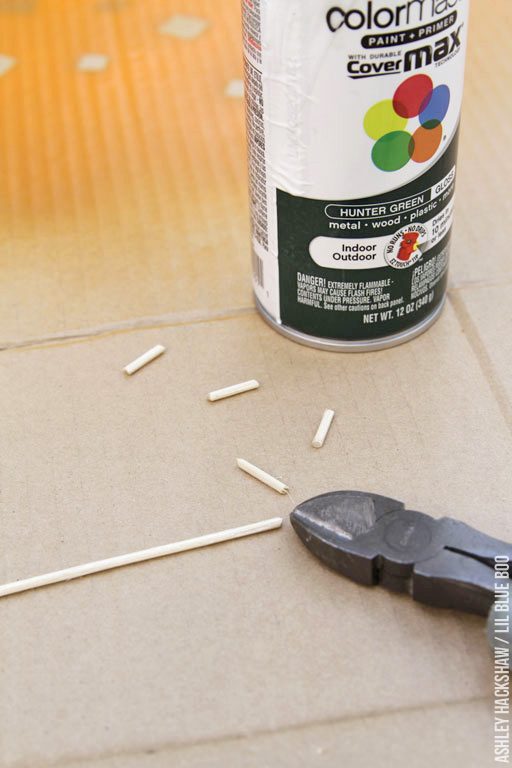 I poked each small stem into an old egg carton to keep them upright for spray painting. Just one coat of dark green spray paint was all that was needed: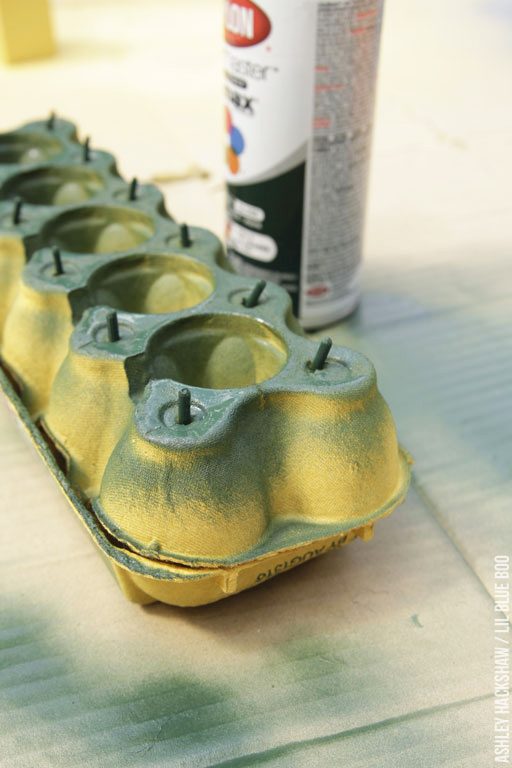 When the stems were dry I dropped a dab of glue into the hole on the top of each pumpkin and pushed the stem into place: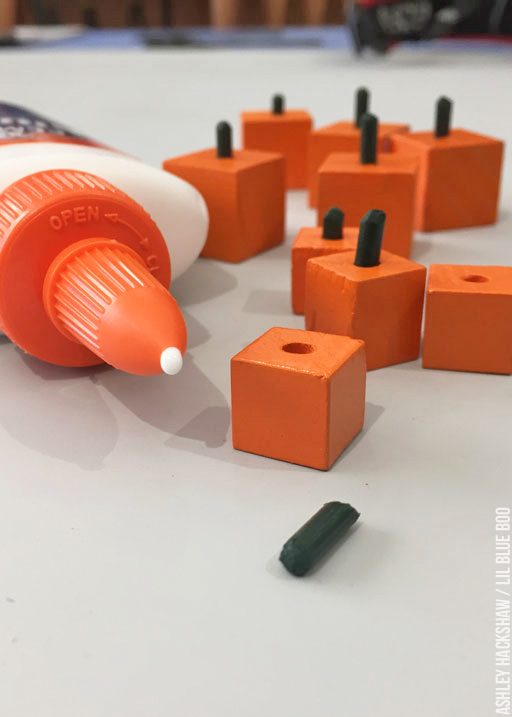 So easy to make a bunch of these at once. You could use these for dollhouse pumpkins, centerpiece decor, and non-candy Halloween treats: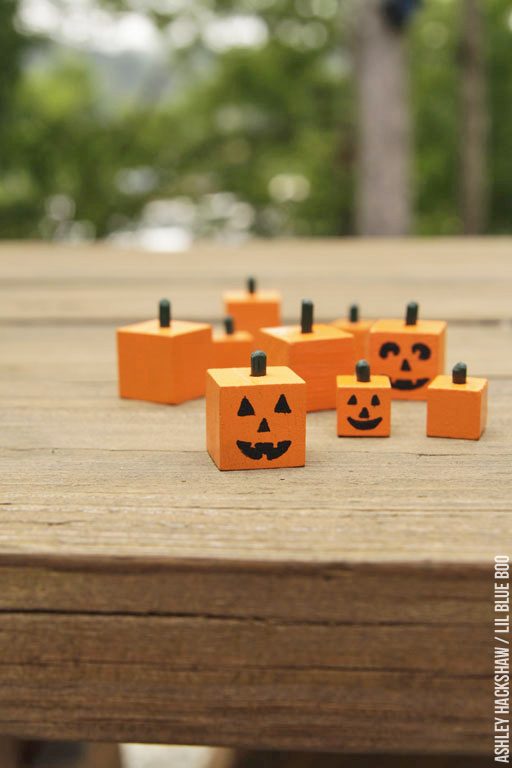 I'll have a few other projects leading up to the same big project over the next week so stay tuned!